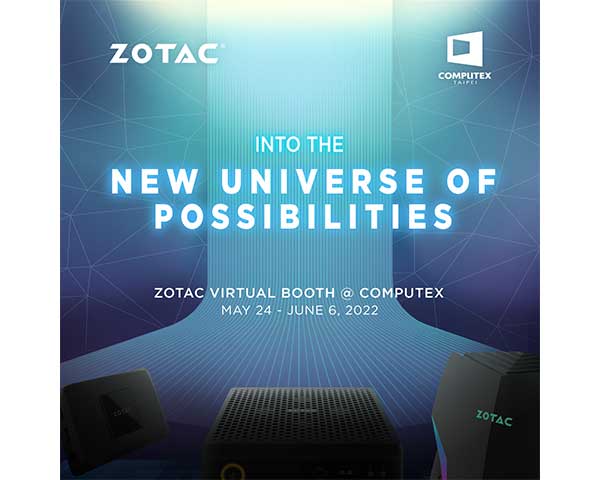 ZOTAC Technology, an international innovative product manufacturer, announced its participation in the virtual exhibition of COMPUTEX 2022, exclusively releasing and exhibiting a variety of new products. From backpack computers and professional mini workstations for the Metaverse, to the smallest desktop systems and graphics cards with leading performance, ZOTAC presents a strong lineup of innovative products and invites all visitors to reimagine us in the next-generation digital universe way of creating, playing and working.
Industry-leading next-generation wearable computer
The next-generation ZOTAC VR GO 4.0 backpack computer brings unprecedented freedom and reliable connectivity that no wireless virtual reality (VR) device can achieve. The new VR GO 4.0 wearable computer is equipped with more advanced technology and more powerful performance, enabling individual developers and 3D designers to bring all their ideas to life in VR, Augmented Reality (AR) or Mixed Reality (MR) And implement it so that they can develop VR content, virtual entertainment and more technical scenarios. For other users, enjoy higher visual fidelity and an immersive virtual experience.
The thinnest professional mini workstation
As the most powerful new ZBOX mini computer workstation, the ZBOX QTG7A4500 chassis is only about 2.5 inches thick, enabling designers, engineers, data scientists and creators to get more work done in the most limited space. For the first time, the ZBOX mini PC features a professional-grade NVIDIA® RTX™ A4500 graphics card with NVIDIA Ampere architecture, bringing new features such as real-time ray tracing, artificial intelligence, simulation and rasterization technology. Coupled with a multi-core, multi-threaded Intel® Core™ i7 processor, the ZBOX QTG7A4500 can efficiently handle compute-intensive workloads, while enhancing the performance of creative applications and delivering a smoother multitasking experience.
Smallest full-featured desktop computer
The ZBOX PI336 pico with a new design offers endless possibilities. This ultra-lightweight, full-featured computer supports 4K display, comes pre-installed with Windows 11, and fits easily in your pocket to take your work anywhere. The system supports dual 4K monitors and features expandable storage, desktop-grade connectivity, onboard memory and storage to power a variety of cloud-based applications. Whether the user is working onsite or remotely, it can easily handle daily tasks and bring wider application possibilities to the business.
The most powerful graphics card for gamers and creators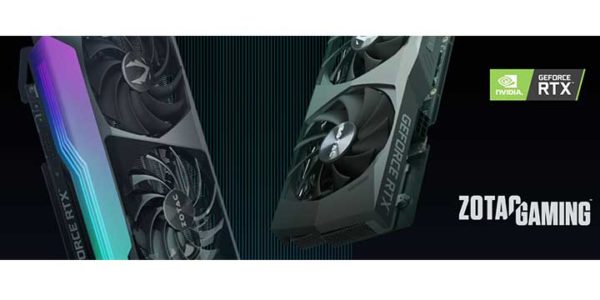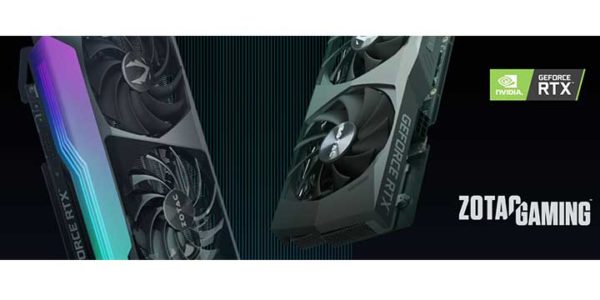 The latest ZOTAC GAMING GeForce RTX™ 30 series delivers powerful performance for the best experience in the world's hottest games and creative applications. The ZOTAC GAMING graphics card series is built on the NVIDIA Ampere architecture with fast GDDR6X memory, 2nd Gen RT Cores for ray tracing, and 3rd Gen Tensor Cores for cutting-edge AI capabilities, and brings new technologies including NVIDIA DLSS , NVIDIA Reflex and NVIDIA Broadcast, while further enhancing the performance of creative applications with GPU acceleration.
aboutZOTAC
Founded in 2006, ZOTAC is committed to producing high-quality computer products, including graphics cards, mini-computers, and various accessories. Since the brand was founded 16 years ago, our team has been holding the concept of excellence and the unremitting pursuit of excellent performance, which has made ZOTAC successfully established in the innovation and technology industry. ZOTAC's products and designs have won many awards, which also drive us to continuously innovate, improve quality and expand into new fields.
ABOUT ZOTAC GAMING
Behind the logo of ZOTAC GAMING, it symbolizes the power of future technology and the determination to challenge the strong. Founded in 2017, ZOTAC GAMING is the pioneer of the e-sports brand under ZOTAC, dedicated to creating stronger and more suitable game products for gamers. We have combined more than ten years of engineering strength and design expertise to extract ZOTAC GAMING, a new e-sports force, and will aim to create the highest quality computer game experience in the future.