Status: 03/28/2023 05:00 a.m
In accidents at level crossings, more people died in 2022 than at any time since 2010 – although the number of crossings is falling. The most accident-prone route in the north is in Lower Saxony.
At the time, he was very fortunate in his misfortune: in 2011, the young farmer Arne Frahm had a serious accident at a level crossing in Aukrug, Schleswig-Holstein. The level crossing is only a few hundred meters from the farm. He actually drives over it once or twice a day, he says. At that time, his father was sitting in the passenger seat. The two want to go to an appointment together.
Arne Frahm and his father have a serious accident at an unrestricted level crossing in Aukrug on railway line no. 1042 between Neumünster and Heide.
The two are in a lively conversation, then the accident happens. To this day he does not know why they collided with the regional train. "The next thing I know, my car was down there somewhere and I was then picked up by a police officer because I was walking around here a bit headless," says Frahm today, more than ten years after the accident. Despite emergency braking, the train collides with the car.
The two men are seriously injured: Arne Frahm's father has broken ribs. He himself has a cerebral hemorrhage and fractures a lumbar spine. He is placed in an artificial coma for a few days. To this day he cannot explain why he missed the train.
Death at level crossing: highest level since 2010
35 people in northern Germany had the same experience as Arne Frahm last year: They were seriously or slightly injured in an accident at a level crossing. There were a total of 28 accidents of this type in 2022, with six people losing their lives. Across Germany, 42 people died in an accident at a level crossing last year. According to NDR calculations, the number of accident fatalities at level crossings last year climbed to the highest level since 2010.
A look at the table shows that of all the northern German states, the most accidents at level crossings on railway lines happened in Lower Saxony last year. This is mainly explained by the total number of level crossings: Lower Saxony, the largest state in the north, has a very well developed route network – accordingly, the number of level crossings is also significantly higher than, for example, in the city states of Hamburg and Bremen. Lower Saxony counted a total of 2039 level crossings in 2021, only Bavaria had more nationwide with 2938 level crossings.
Fewer and fewer level crossings, but the number of accidents remains relatively constant
But the number of level crossings is declining: Since the 1950s, it has fallen by about half, mainly due to the closure and sale of routes. The number of accident victims also fell massively during this period. But the development has stagnated for about ten years. After 2010, Deutsche Bahn AG (DB) removed almost a fifth of the then almost 20,000 level crossings with and without barriers, as the following bar chart shows. The number of level crossings in 2021 will be 15,971, current figures for 2022 are not yet available.
Deutsche Bahn, the Federal Ministry of Transport and the road authorities in the federal states and municipalities invest millions every year in removing level crossings and in technical modernization. But although the number of level crossings in the north and in the rest of Germany is falling continuously, the level of accident figures has practically not changed. In particular, the death toll remains constant. This was the result of an evaluation of data from the Federal Office for Railway Accident Investigation (BEU), which is available to NDR Info and Panorama 3. This development can be easily followed on the basis of the column chart below.
One of the three most accident-prone routes in Germany is in Lower Saxony
If you look beyond 2022 and look at the figures for the past twelve years, it becomes clear that the most accident-prone railway line in northern Germany is regional railway line no. 1560 in Lower Saxony. It lies between the towns of Delmenhorst and Hesepe. There were a total of 40 accidents there between 2010 and 2022. A top value, even in a national comparison – because only on routes no. 5351 in the south-western part of Bavaria and no. 2013 between Münster and Rheda-Wiedenbrück in North Rhine-Westphalia have more accidents occurred in the past twelve years, as the following table shows.
The most accident-prone route in the north is between Delmenhorst and Hesepe
A city that lies on this accident-prone route no. 1560 is Vechta. Since 2007, nine accidents with a total of three fatalities have occurred at two crossings in Vechta alone. Negotiations with Deutsche Bahn and for better security at the crossings lasted about as long. There is a barrier at one of the crossings, but only for cars, not on the cycle path that runs next to it – a frequent cause of accidents.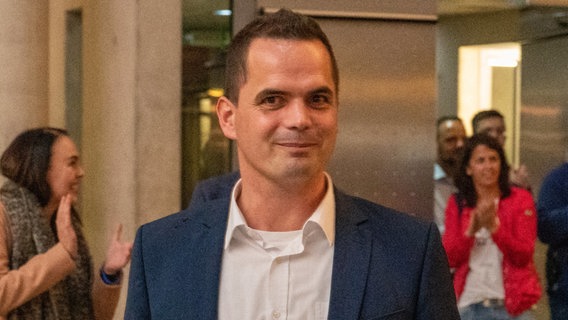 Vechta's Mayor Kristian Kater is committed to better secured level crossings.
Efforts were therefore made there for 15 years to improve security at the level crossings. Again and again there were promises from the part of the railways, again and again these were withdrawn later: too little data, the conversion too expensive. "And because the topic has been around for so long and you have to say that at some point you don't feel like talking to the train anymore," says Mayor Kristian Kater. "You write and write and write, but on At the end of the day, the solution simply has to be there. And we simply have to be faster in Germany."
Although Deutsche Bahn expresses understanding, spokesman Achim Stauss points out: "Of course, the whole thing must be embedded in the road traffic regulations. In some cases, we ask for your patience." In the Vechta area, however, there is now movement. This year a barrier will be built, plans are underway for further crossings, it is said.
It's bureaucratic. According to the railway crossing law, three parties have to agree and pay for the conversions: the federal government, DB and until 2020 also the municipalities. In any case, money wasn't an issue for them, Kristian Kater and his predecessor Helmut Gels agree. That would always have been available. One thing is certain: Level crossings are the most accident-prone places in train traffic. Deaths and injuries are common when road vehicles, pedestrians and trains collide. Arne Frahm, who had his accident on route 1042 in north-western Schleswig-Holstein between Neumünster and Heide – the second most accident-prone route in northern Germany – is just one example.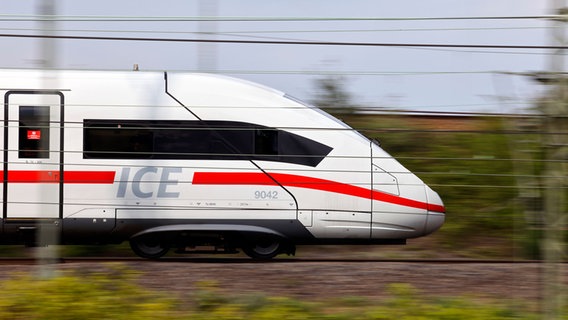 For Deutsche Bahn it is clear: the main cause of the accidents is the misconduct of road users.
"Every accident is one too many and every accident is tragic," DB spokesman Achim Stauss told NDR. "But the absolute number is still quite low compared to what else happens on the road." Measured against the number of level crossings, around 140 collisions per year are "a very low value".
But why do accidents keep happening? Arne Frahm is self-critical. "If you drive up to a level crossing at 20 kilometers per hour and it's clearly visible, then it's your own fault if you can't see it. Then it's clear: you just dreamed about it. And it has to be something like that here also have been," he says.
How could accidents be prevented?
For Deutsche Bahn, the analysis seems clear: more than 97 percent of the accidents are caused by the misconduct of road users. In more than a third of accidents, closed half-barriers are bypassed. However, traffic scientists, railway engineers and, last but not least, those involved and affected in municipalities on accident-prone routes and crossings believe that more safety measures, especially by Deutsche Bahn, could help prevent many accidents.
The idea is that those who are warned by lights and stopped by barriers are forced to comply with the rules and regulations. But technical modernization, extensions and conversions are expensive, quickly costing seven-digit sums. In the experience of local politicians, planning and approval processes usually take a long time, also and especially in discussions with the route operator DB Netz.