Your current position: Northeast.com> Northeast.com Domestic> Local News

Bohai Oilfield has made an important breakthrough in the application of new technologies. my country's offshore exploration and development technology has reached the world's first-class level
2022-01-09 16:22:36 Source: CCTV Author:
CCTV News: The geological structure of the Bohai Bay Basin resembles a broken plate. The distribution of oil reservoirs is scattered and complicated, and with a layer of seawater separated, development is very difficult. In order to overcome the influence of various natural conditions and successfully extract oil, many pioneering "black technologies" have been used in the Bohai Oilfield.
This is the Liaodong Bay area in the northern part of my country's Bohai Sea. Every winter, most of the oil fields are attacked by sea ice. Jinzhou Oilfield is an offshore oilfield located in the northernmost part of my country. In winter, the ice layer here is 20-40cm thick and extremely hard. The impact force on the oil production platform during movement is equivalent to a magnitude 5-6 earthquake.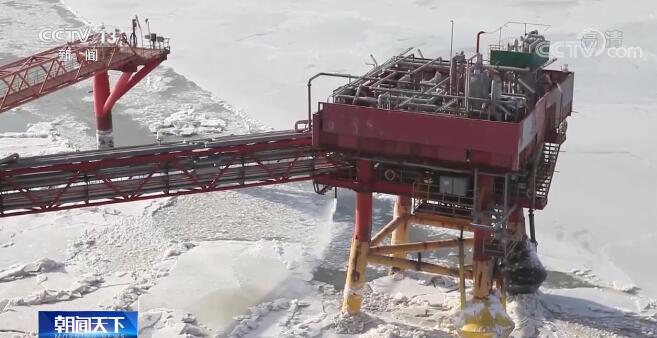 Zhang Chunsheng, Deputy General Manager of CNOOC Tianjin Branch:We have now created the world's only "pile-foundation caisson multifunctional ice-resistant platform". In fact, the storage tank is placed below sea level. The entire platform is like a tumbler, ensuring offshore production in extreme conditions such as ice ages. Security.
Bohai Oilfield has a history of more than 50 years of exploitation. In order to improve the recovery rate of old oilfields, CNOOC has pioneered the large-scale use of a cluster-type integrated well pattern intensification technology in the world. Unlike onshore oil extraction, where you can choose drilling locations, offshore oilfield extraction can only start drilling from one point on a fixed platform. The drilling trajectory is like a broom. The cluster-type well pattern overall intensification technology can realize the drilling of 88 wells on one platform. The underground well pattern seems to "have another broom inserted in the broom", and high-precision drilling and safety control have reached the world's advanced level.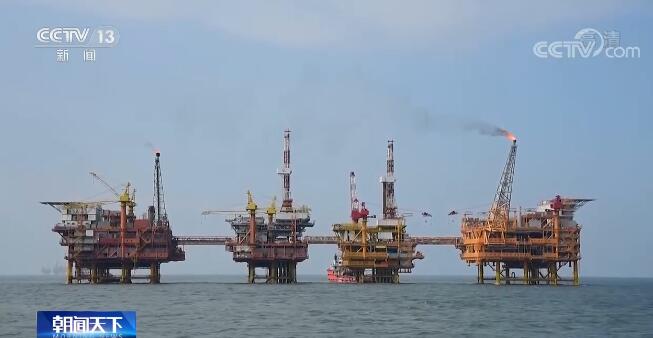 Deng Jianming, Chief Engineer of CNOOC Tianjin Branch:This technology alone has increased the reserves and production of the Bohai Oilfield by nearly 50 million tons of oil and gas equivalent in the past 10 years, and increased production by more than 6.3 million tons in 2021. It is a strong technical support for the Bohai Oilfield to continue to increase and stabilize production.
During the "Thirteenth Five-Year Plan" period, Bohai Oilfield has successively made important breakthroughs in the application of a series of new technologies such as geophysics, oil production technology, and smart oil fields, marking that my country's offshore exploration and development technology has reached the world's first-class level.