Right now, the festive energy of the Chinese New Year is in full swing. People visit relatives and friends to pay New Year's greetings, and their enthusiasm for travel is high. In the south, ice and snow sports have become a choice for many people to celebrate the New Year.
Hubei: Spring Festival ice snow hot skiing to welcome the new year
In Hubei, everyone stepped out of their homes one after another to feel the charm and joy of ice and snow sports.
Before 10:00 a.m. on January 24, the service hall of a ski resort in Yiling District, Yichang, Hubei Province, was already full of citizens who came to ski. Walking into the ski resort, snow lovers are galloping on the ski resort, and the snow-white slide outlines a picture of the Chinese New Year with a strong New Year flavor.
  Tourist Mr. Wang:To celebrate a different year, skiing here can experience a different New Year feeling. Wishing all of us a better body in 2023 (Year).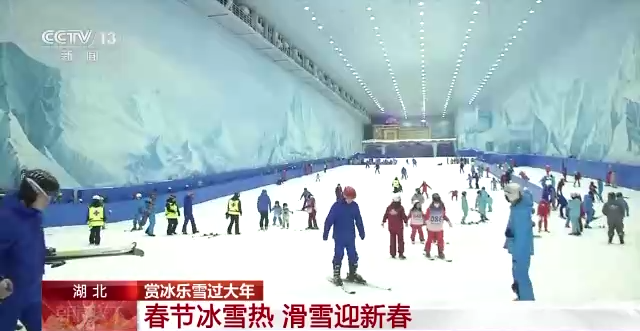 In another ski resort not far away, there are dozens of entertainment items such as small trains and snowmobiles, so that everyone can enjoy the charm of ice and snow sports. In addition to the ski resorts in the mountains, the indoor ski resorts in the city also attract many tourists to experience. In a newly opened indoor ski resort in Wuhan, thousands of people take advantage of the Spring Festival holiday every day to experience the first skiing of the new year.
Changzhou, Jiangsu: Taking advantage of the holidays to practice skiing and organize group trips, it is very lively
In Changzhou, Jiangsu, many people took advantage of the Spring Festival holiday to practice skiing.
This ski resort in Xueyan Town, Wujin District, Changzhou focuses on "experience + practice". About 90% of the tourists who come here are family groups. For this reason, the ski resort provides "one-to-one" and "one-to-two" teaching courses for beginners Serve.
During the Spring Festival, the ski resort received nearly 3,000 visitors a day. In order to meet the needs of tourists, the number of coaches in the ski resort has tripled. Ski instructors not only teach skiing skills to tourists, but also wear sports cameras to record their learning process in real time.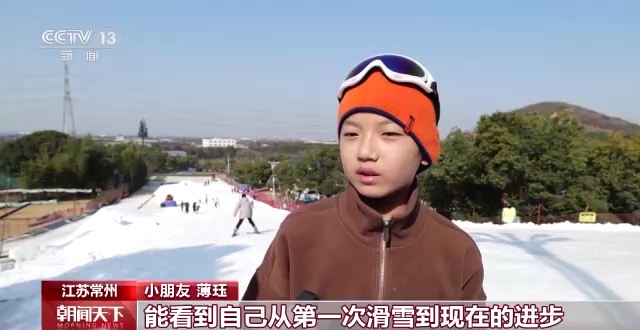 kidBo Jue:It's been a fun and very rewarding New Years to see my progress from my first skiing to now.
Chongqing: short-distance outings and alpine skiing set off a climax
This Spring Festival, Chongqing ushered in a boom in short-distance travel, and the number of tourists to several alpine ski resorts increased significantly compared with previous years. Many tourists flock to experience ice and snow sports.
Ski enthusiasts chased each other on the snow track to experience the joy brought by skiing, and there were constant laughter and laughter.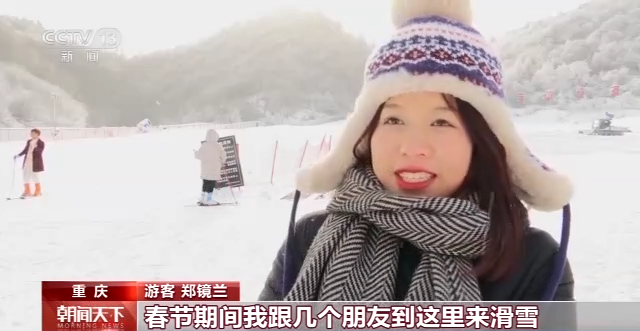 touristsZheng Jinglan:During the Spring Festival, I came here to ski with a few friends. Although it was my first time to skate, I didn't stumble. I thought it was very fun.
In various ski resorts, tourists step on snowboards or snowboards and roar down from the top of the slopes. There was also constant laughter in the snow play area, and many snow play projects such as snow excavators, snowmobiles, and snow tours made tourists very happy.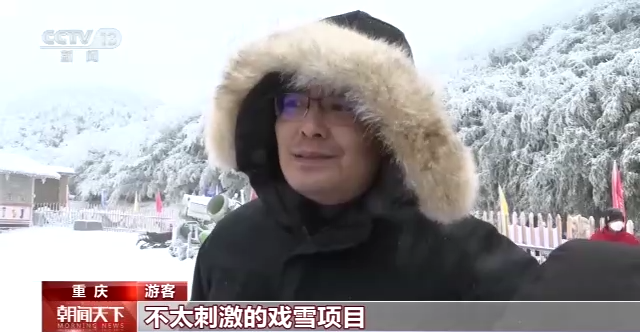 tourists:I came here today mainly with the elderly and children, mainly to experience the less exciting snow sports here, such as snowmobiles, etc., which is quite interesting.
[
责编:丁玉冰 ]