On the occasion of the 35th International Anti-Drug Day, on the morning of June 25, member units and sub-district offices of Yanta District Anti-Narcotics Committee carried out a theme of "Anti-drug Propaganda into Ten Thousand Homes" at SEG International Plaza in Xiaozhai anti-drug campaign.
At the event site, eye-catching propaganda banners such as "Anti-drug Propaganda Entering Ten Thousand Homes", "Beautiful Wild Goose Pagodas Green and Non-toxic", and "Cherish Life and Stay Away from Drugs" were hung. " and other promotional materials. The police from the Yanta Branch of the Public Security Bureau publicized the dangers of drug use, the characteristics of new drugs, and the current situation of new drug crimes to the masses, and called on the masses to bring anti-drug knowledge to their families, relatives, and friends, and effectively enhance their awareness of staying away from drugs and cherishing life. . Anti-drug volunteers from Xi'an University of Posts and Telecommunications and City College of Xi'an Jiaotong University also participated in this publicity activity, serving as anti-drug propagandists on the spot, using actions to inspire the masses to actively participate in the people's war against drugs in the new era.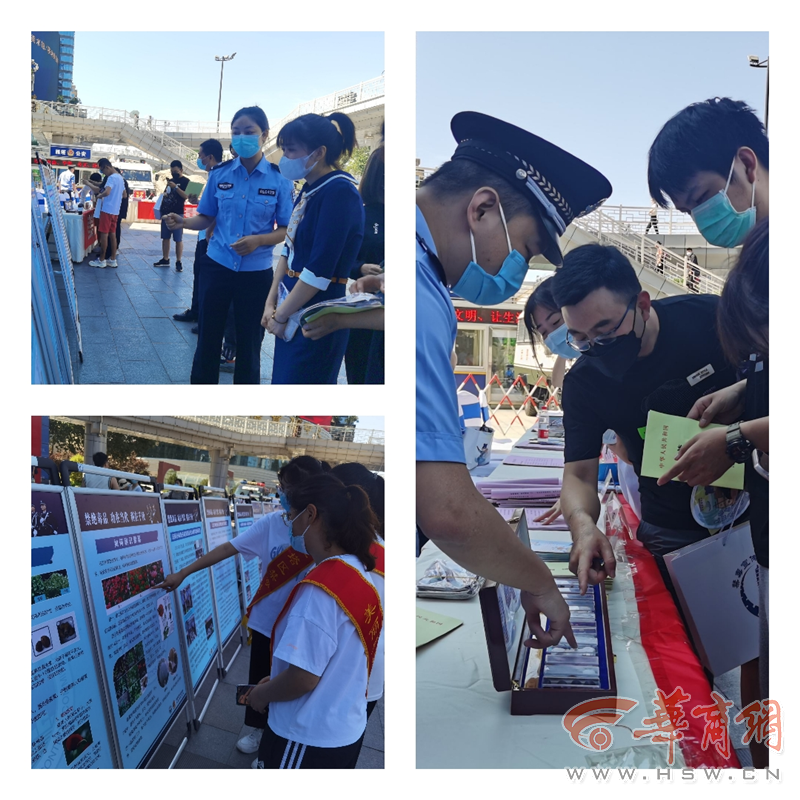 On the same day, the Anti-drug Brigade of the Yanta Branch of the Public Security, together with the Qujiang New District Management Committee and the Shaanxi Police Officers Vocational College, launched a campaign with the theme of "Anti-drug Propaganda into Ten Thousand Homes" in Qujiang Central Community Square.
More than 1,000 copies (books) of publicity materials were distributed in this event, and more than 300 people answered public inquiries.
Contributed by: Public Security Yanta Branch
Source: China Business Network
Related hot word search:
poison