Summary:Ning AE6865 is a white minibus that can carry 17 people. It has been traveling through various tourist areas in the northwest for the past two or three years. During the peak season in July and August, it often travels back and forth between Yinchuan and Xining, bringing tourists from all over the country to check-in at famous scenic spots such as Qinghai Lake, Chaka Salt Lake, and Ta'er Temple. It has run 100,000 kilometers. After the epidemic, its route was almost restricted to Ningxia Province, and fewer and fewer passengers were pulled.
It cost car owners 230,000. Because they couldn't make any money, the insurance expired in October last year and the car owners reported that it was suspended, so it could be renewed after 4 months. This spring, it began to take some scattered jobs, two or three days of travel around the province, or was temporarily conscripted as an official car to participate in government activities. This is the way the 46-year-old owner Dong Wenjun maintains his livelihood during the epidemic. He is a chartered car driver in Yinchuan City, Ningxia. In the past two years, Dong Wenjun has experienced the worst period in his 13-year career. After a slight recovery this year, Ning AE6865 returned to the scenic spot.
On October 12th, it carried a 10-person tour group from Huzhou, Zhejiang Province, out of Ningxia for the first time this year. On the way, the car owner noticed the epidemic in Inner Mongolia, proposed to end the trip early and insisted on taking a tour group for nucleic acid testing. Up to now, 6 people in the group have been diagnosed with new coronary pneumonia. If the original route is not interrupted, the tour group will travel to Zhangye, Gansu and Zhongwei in Ningxia, and return to Zhejiang from Yinchuan.
This is the first time I have taken a tour group out of the province this year. Before taking this job, on September 15th, I had just finished attending the China-Arab Cooperation Forum. The deputy secretary of the Xinjiang Corps was pulling. The original arrangement was a 17-seater car, but then only two people came. I tested the nucleic acid three times and it was normal. This year there are few people, and I wouldn't use a car like me for this kind of activity before, all of which are buses with more than 50 seats.
I drove for decades. In 1998, I bought a taxi and drove for ten years. In 2008, Ningxia traveled well, so I switched to a tourist car. Yinchuan is "the last virgin land for tourism". Many people have traveled all over the world and all over the country. If there is nowhere to go, they will come to Ningxia. After the past two years of "Where is Dad?", more people have come to play in the desert of Ningxia.
However, there were no people on May Day this year. In July, there was an epidemic in the Shuidonggou Scenic Area (near Yinchuan). During the National Day, I almost didn't pick up the group. One group was cancelled, so I picked up a few individual tourists and spent three days at home.
This activity of Zhejiang Tour Group was introduced by a driver friend. He has a group. Several elder sisters in the group organized a few cars, and 31 people came. He brought a car, gave his cousin a car, and gave me a car. The itinerary was determined after the driver friend introduced it to them and adjusted it many times-
On October 12th, pick up at Yinchuan Hedong Airport at noon, and then go to Shuidonggou. Both live in Yinchuan on the 12th and 13th;
On the 14th, in the morning, head to Ejina Banner, Alxa League, Inner Mongolia, to Populus euphratica, Juyanhai, Heishui City, and Strange Forest;
On the 17th, went to the Badain Jaran Desert and lived in Zhangye, Gansu that night;
On the 18th, I watched the Danxia landform and lived in Zhongwei, Ningxia;
On the 19th, looking at Route 66, North Long Beach, and the Yellow River Grand Canyon, living in Yinchuan;
On the 20th, tourists flew back to Zhejiang in the afternoon.
At noon on October 12th, I went to the airport to pick up the Zhejiang tour group. The road was still stormy. When the plane arrived, the sky was clear. I thought they had a good life. They were really precious people.
The tour groups are all women, and most of the retired eldest sisters are around 55 years old. We didn't communicate much along the way. I couldn't understand what they said, so it was very embarrassing. Every time I say something to them, they whispered and didn't understand. They put out a leader, and I have finished talking with the leader, and they will discuss it by themselves.
In the car, I also asked them if Zhejiang requested a nucleic acid report. They said no. Later, they had to scan the trip code and health code when they entered the Donggou scenic area. I saw that they all scanned the scenic area normally and thought it should be fine.
But I am still very cautious. The first thing you do when you get on the car every morning, you spray with hand sanitizer and rub your hands. When the guests come up, they can use it all, and the car will be disinfected every day. I have a bucket of 84 disinfectant, a bucket of hand sanitizer, and 20 masks on my car. Customers who don't have masks will give them masks.
They booked the itinerary without meals, and I did not eat with them along the way. They brought self-heated rice and instant noodles in the service area. I also brought some food, such as roast chicken, pancakes, and beef.
We went to Ejina Banner on the morning of the 14th. There were no cars on the road from Yinchuan to Inner Mongolia, and there were not many cars on the way back. There were not many cars, and the road was full of large trucks. In the past, traffic jams were so severe that they could not enter the service area at all, and gas stations had to queue for two hours to refuel. There is no traffic jam this year. You can drive directly to the service area for dinner, and you can stop at the restaurant door without having to line up.
The leaves of Ejina Banner this year are not particularly yellow. When we went there were many leaves that fell out of green, and the scenery was not good. Unlike before, when the leaves were all yellow, they fell out of the ground and they were very beautiful.
This year's Ejina banner.Picture/Dong Wenjun
Before the epidemic, Ejina Banner had yellow leaves every year and 300,000 people would come in the dozen days. This year, more than a hundred thousand people may come, which is half of the number. In the peak season, accommodation is very expensive. Originally, very small hotels cost 800 yuan a night, and this year it is only three to four hundred yuan. When Ejina Banner first started the "Hero Club", I drove a Swiss windmill, and I traveled to Ejina Banner 5 times a year, and now I do it once a year. Last year, there was no delegation to Ejina Banner. Everyone was afraid to leave the province when the epidemic came. Ejina Banner is relatively remote and still on the border.
There was also an episode in Ejina Banner. We arrived at 6:30 in the evening on the 14th. After we arrived at the hotel, we took the guests to the street to eat. After returning, the guests fry the pot, thinking that the hotel is not good, and pestering the driver who started the work. He posted the money temporarily and found them another hotel, which was impossible before. It would be nice to be able to book a hotel during the peak season.
This time our driver also stayed with the guests in the hotel, and it was convenient to have more beds. In the past, we all lived in herdsmen's homes. The houses were all equipped with beds. A bed was 150 yuan. Their area usually has 12,000 people, and as long as they have time during the tourist season, they put up beds and sell them for money.
I have a friend who specializes in hotel reservations. The tour groups here in Yinchuan are looking for him, and business is not working now. The three of them used to work, and when they were busy, all the family members joined the battle. Now they are compressed into himself.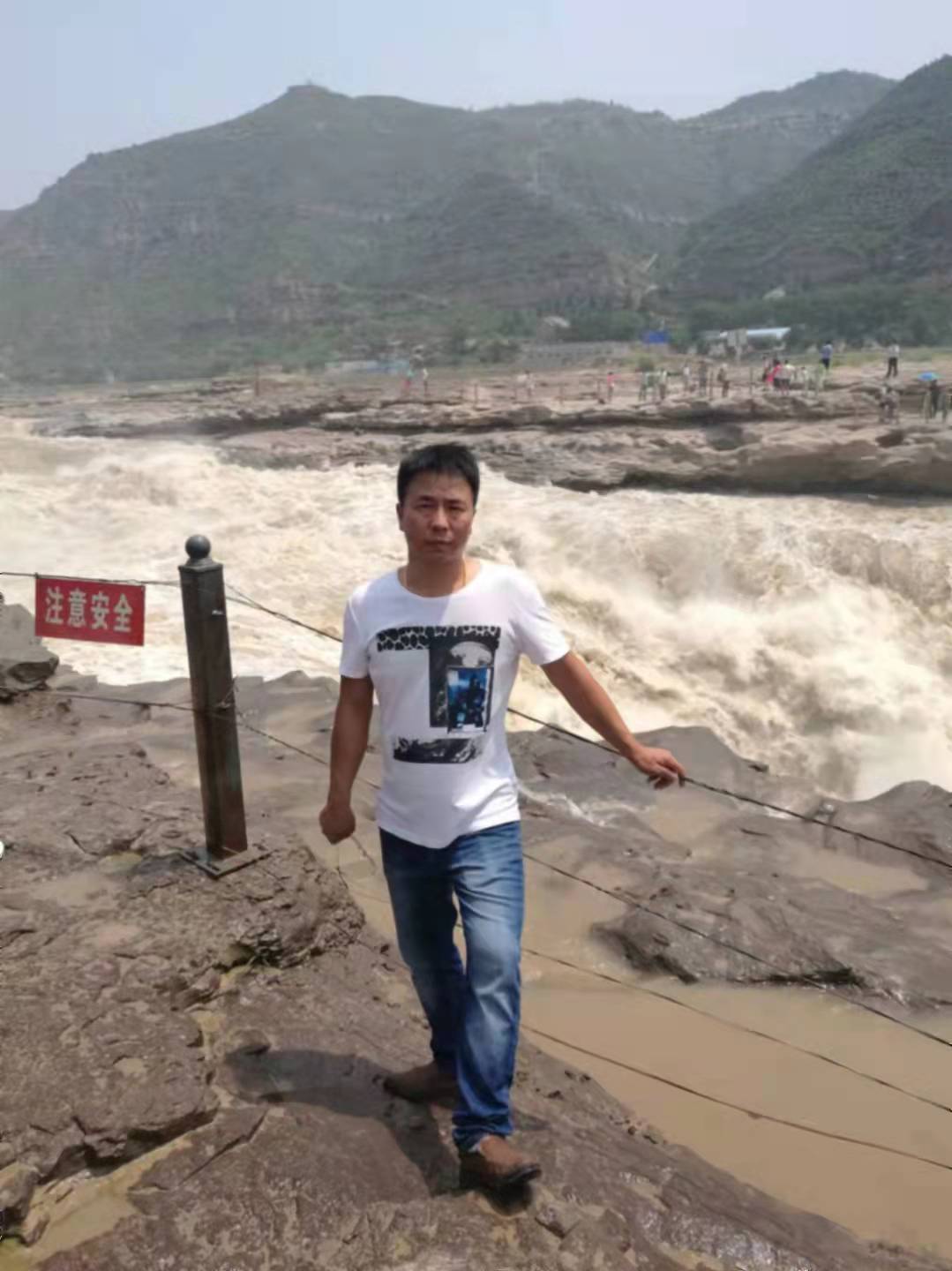 Dong Wenjun.
We set off for the Badain Jaran Desert at 6 o'clock in the morning on the 17th and arrived at 3 o'clock in the afternoon. There are no cars at the entrance of the scenic spot, it is still a big attraction, there seems to be two big cars at the entrance. In the past, the gates were full at this time, large cars, small cars, at least 30 cars like mine.
When the guests went in to play, I took a rest in the car and read the news to see that the Shanghai couple who had been diagnosed had been to Ejina Banner and Zhangye Danxia. I mumbled in my heart. If you go to Zhangye again, you may have an overlap with others, which is more dangerous, and they have been diagnosed. Now the scenic area must check the itinerary. You may not be able to enter the scenic area, and the city may be closed.
At 7 o'clock in the evening, when they came out of the scenic spot, I told the guests to change their itinerary and went back to Yinchuan directly. They think it's a pity not to go to Zhangye. I said it's nothing to be a pity. Now there is an epidemic in Zhangye. If you go there, you won't be sleepy there.
They charter a tour, and the route is determined by them, so everyone has to discuss it. Everyone must have their own ideas, but everyone is better to talk. The guests talked about it for more than half an hour, and the team leader told me directly, not going to Zhangye.
Judging from the experience of leading the group over the past ten years, my choice is right. In July, I also took a few individual travelers from Hunan and ran for two days. At that time, a confirmed case in Ningxia had been to Shuidonggou. When I saw that Yinchuan might be closed, I told the guests in advance to change their tickets, and then sent them to the airport. I made a nucleic acid and went home.
As a driver and tour guide, you should remind guests to pay attention to safety. When you are unsure, try to tell others. Friends in Zhejiang are all very nice. If you don't cooperate with you, you will not be able to do this if they charter a car to let you go, wherever you go.
It was very hard that day. I drove from 6 in the morning without eating all the way, and drove until 1 in the evening. The regular coaches could not move from 2 to 5 in the morning, so we got off to Wuwei on the way back to Yinchuan and found a hotel to rest.
That night, I received a lot of calls from customers asking me to find a car for him and return to Yinchuan from Ejina Banner. I realized that it seemed to be dangerous. The next morning, a colleague told me that Ejina Banner had closed the city, so I thought I had to do a nucleic acid before going home.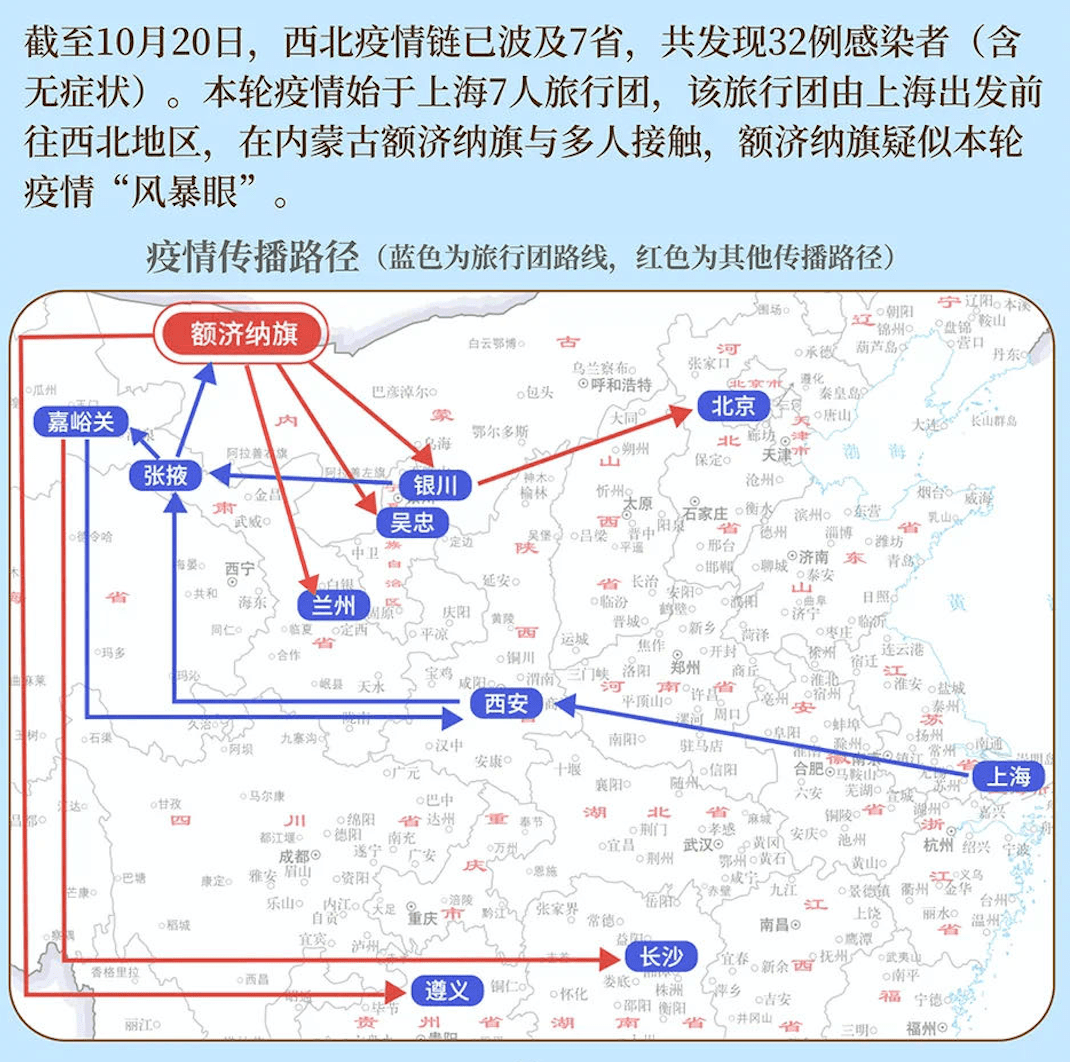 The screenshot is from the Southern Weekend All Media Lab.Picture/Wang Yachun, Wang Jinyu
We set off at 8:30 in the morning on the 18th, and I thought we would have to let the guests do nucleic acid. If they were taken directly back to Yinchuan, they might just leave and could not do nucleic acid. So I decided to go to Wuzhong City first, which is 50 kilometers away from Yinchuan. After coming out of Route 66, I told the tourists that we would go to Wuzhong to be a nucleic acid. After finishing it, I can go home safely, and Wuzhong has delicious food, there is a high-speed rail next to it, and it is very close to Yinchuan Airport. Tourists We also agreed.
It is already around 5:30 in the afternoon to get off the Wuzhong Expressway. I think the hospital may leave work at 6 o'clock, so I am more anxious. Someone wanted to go to the bathroom on the way, but I didn't stop and took it directly to the hospital for nucleic acid. After the nucleic acid was done, the guest went to the bathroom.
After finishing the nucleic acid, I discussed with the guests, or else I would take the Yinchuan plane on the 20th according to the original itinerary. . When buying tickets, I let them get off the bus alone. Some people said that in case they needed ID cards or something, I finally sent three people to get off the bus to buy tickets.
At that time, I was thinking about reducing going out, and the guests still wanted to go to the city to eat, so I recommended a restaurant next to the hotel. The hotel is close to the Wuzhong High-speed Railway Station, which is only recently built and relatively remote. I told them not to run out and rest immediately after eating. Because everyone had a hard day at the end of the day, they had some snacks in the car for lunch, and there was no meal, so everyone was very cooperative.
At 1:30 that night, someone knocked on the door. I saw that the anti-epidemic personnel came in protective clothing. I guessed that someone must have been diagnosed positive. After that, they took blood and performed nucleic acid.
On the morning of the 19th, I saw tourists in the group saying that on the night of the 15th, they went to the Tongnange Home-style Restaurant in Inner Mongolia for dinner, and they ate at the same restaurant as the confirmed Shanghai couple.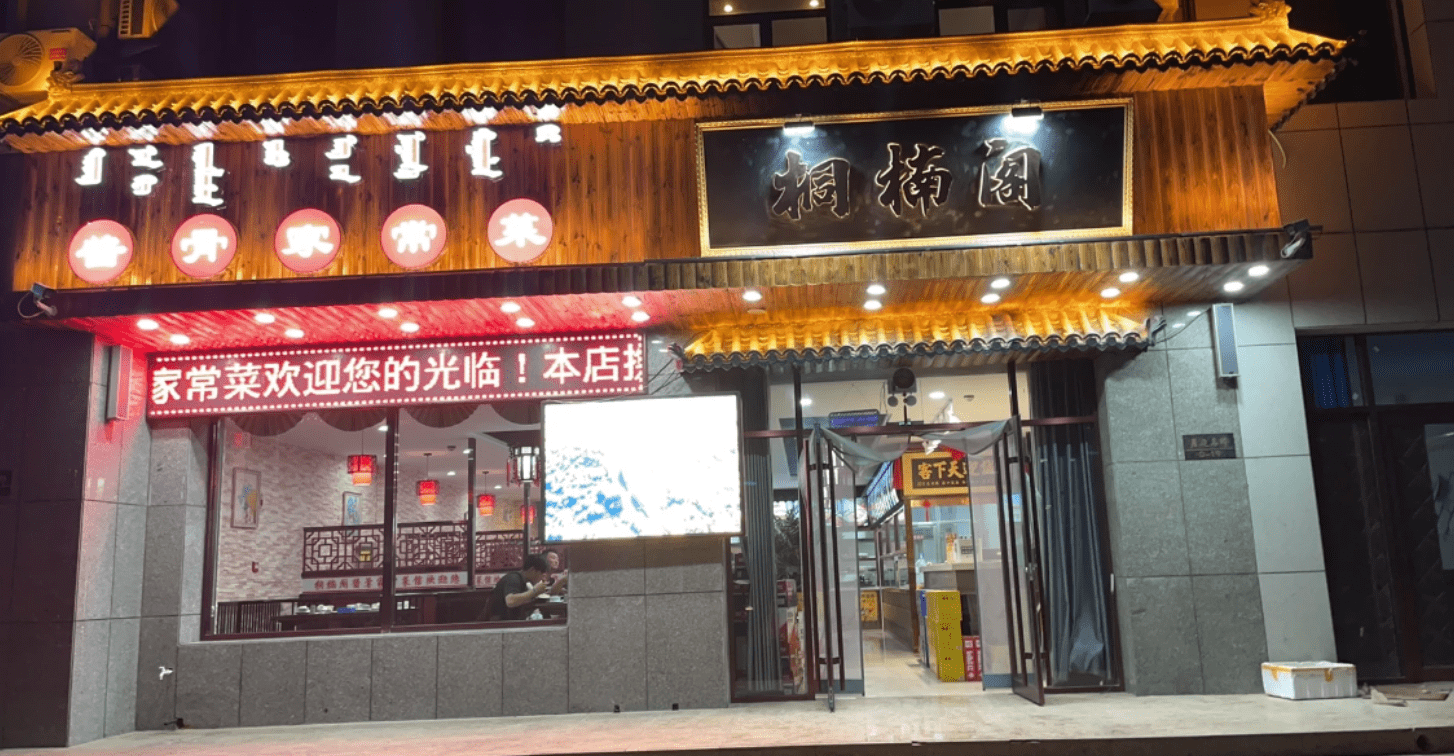 The Tongnan Pavilion Home Cooking Restaurant, which is suspected to be the "eye of the storm", is less than 3 kilometers away from the Populus euphratica scenic area.Photo/Dianping
Now I am isolated in the hotel, the windows are always open for ventilation, and the air conditioner is central air-conditioning. There are guests next door, so I dare not open it. The only worry is that 6 of my 10 guests have already been taken away. Will it be my turn in the next step? I just want to be able to go home and reunite. I also hope that the tourists can recover soon and return to Zhejiang as soon as possible, because after all, they are from other provinces, so I must have a little pressure in my heart. It's normal.
Since the media reported about my affairs, the phone call was broken for "saving a city" or something. Some netizens left a message saying that you come to Zhejiang to enjoy a one-stop tour of food and drink, and the plane tickets are all packaged for you. I'm not that noble. I just want to do a nucleic acid by myself, and I also pull a guest to do nucleic acid. One thing within my share is normal, but I didn't expect a confirmed case.
Traveling in the Northwest only lasted for five months. From May to the end of October, I didn't live anymore, and I earned about 60,000 for these months in a year. The off-season picks up individual tourists or official vehicles. In the past July and August, I drove and ran in Xining, Yinchuan, Lanzhou, Xining, as well as Taer Temple, Qinghai Lake, and Chaka Salt Lake. Since the epidemic, there have been fewer such groups, basically running within Ningxia.
Everyone can't go out, so they all choose to travel in the province. There are more scenic spots in the province, such as Guyuan and Liupanshan Red Army Memorial Pavilion. In the past, they basically couldn't receive so many orders. During Eid al-Fitr last year, I picked up a group and went to Guyuan. As a result, there were a lot of people, there were no houses, and the farmhouse was all over. In the past, the farmhouse there was 30-50 yuan per person, and that would cost 150 yuan and there was no place for a bed.
In June 2019, I bought this 17-seater commercial vehicle for 230,000 yuan. At that time, I sold a car and collected some money, and I borrowed 100,000 yuan from the online loan platform, and repaid more than 5,000 yuan a month. The loan has not been repaid until now. The car has run 100,000 kilometers now. In 2019, I ran more than 50,000 kilometers and earned about 80,000 yuan.
I haven't made any money from the epidemic in the past two years, and it's probably out of play this year. Last year, I only earned 20,000 to 30,000. The car was reported to be stopped at the end of October. The car will not be driven temporarily, and the car can only be reported to be stopped for four months at most. In this way, the insurance can also be suspended for 4 months and restarted in the spring of the following year.
On March 15 this year, I drove the car back, cleaned up, wiped the car, and did some small work sporadically. It's not easy to do anything this year. Travel is not good. Many travel agencies have closed down. Many tour guides I know have switched to work as salesmen selling insurance. 1 million a month 2. People who usually travel in November can't find a car, but the car in Yinchuan on November this year has been idle for more than half.
This year the sports car is over again, and finally it's over again. I worked for two to three months this year, and I may have made 30,000 yuan so far. But I still want to run a coach, I have been doing it for more than ten years, and I can't just give up.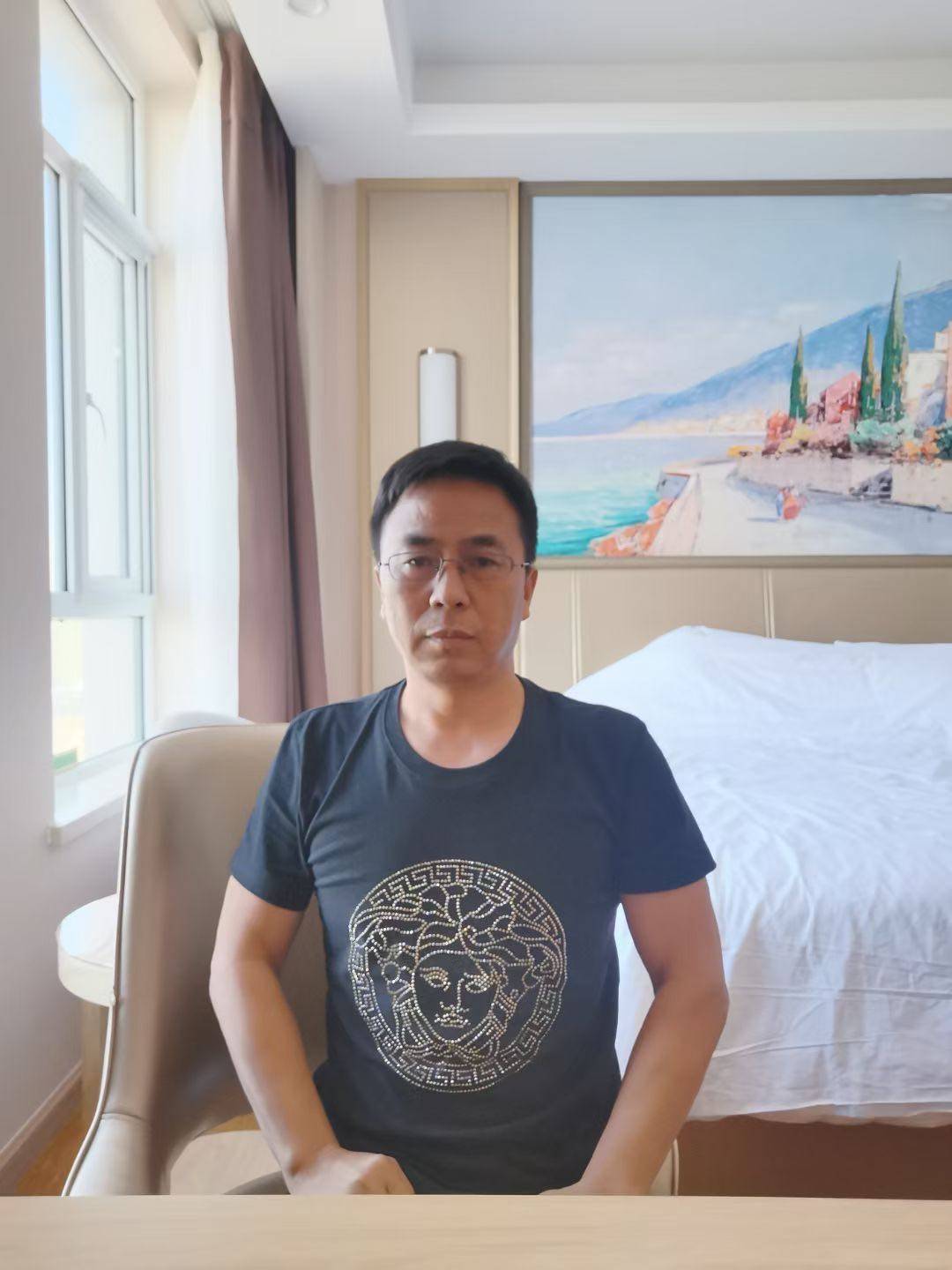 Dong Wenjun is still in isolation at the hotel.Return to Sohu to see more
.