news.google.com/images/20181027_title_logo.png" /> news.google.com/2021gb/swiper.min.css" /> news.google.com/2021gb/global20211228.css" /> news.google.com/2021gb/layout20211228.css" />
Source of information: Shenzhen Municipal Health Commission
Information provision date: 2022-06-17 11:33
[Font: large, medium and small]
Vision protection color:
From 0 to 24:00 on June 16, there were no new local cases in Shenzhen.
2 new confirmed cases of new coronary pneumonia imported from abroad (one of which is a confirmed case, imported from Indonesia; one is an asymptomatic imported case, imported from Hong Kong, China) and 12 cases of asymptomatic infection of the new coronavirus (one from Canada Imported, 1 imported from Thailand, 1 imported from Cambodia, 2 imported from the United States, and 7 imported from Hong Kong, China).
The above cases were included in the closed-loop management or control scope after arriving in Shenzhen, and were then transferred to the Third People's Hospital of Shenzhen for isolation and treatment. The condition is stable.
Shenzhen Municipal Health Commission
June 17, 2022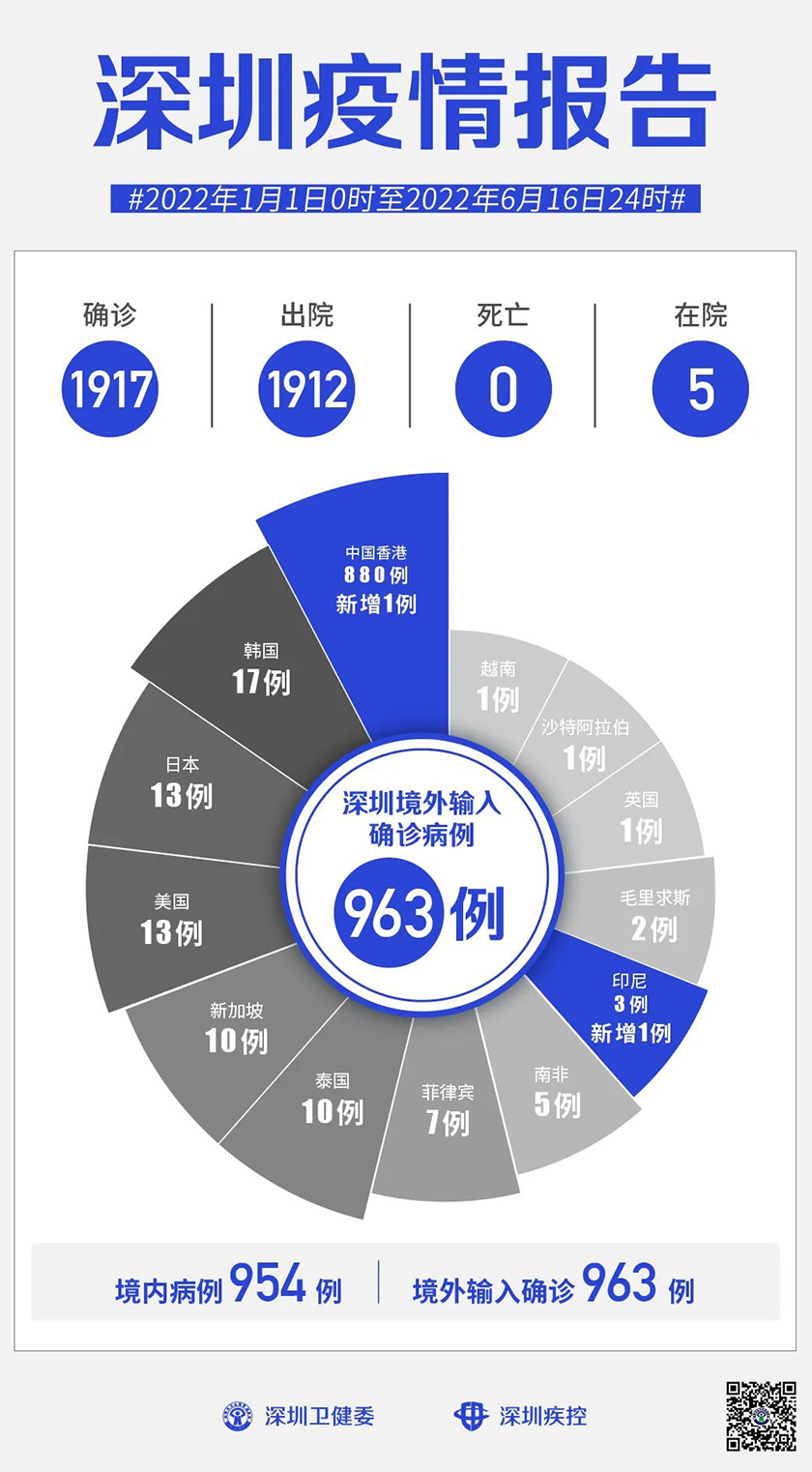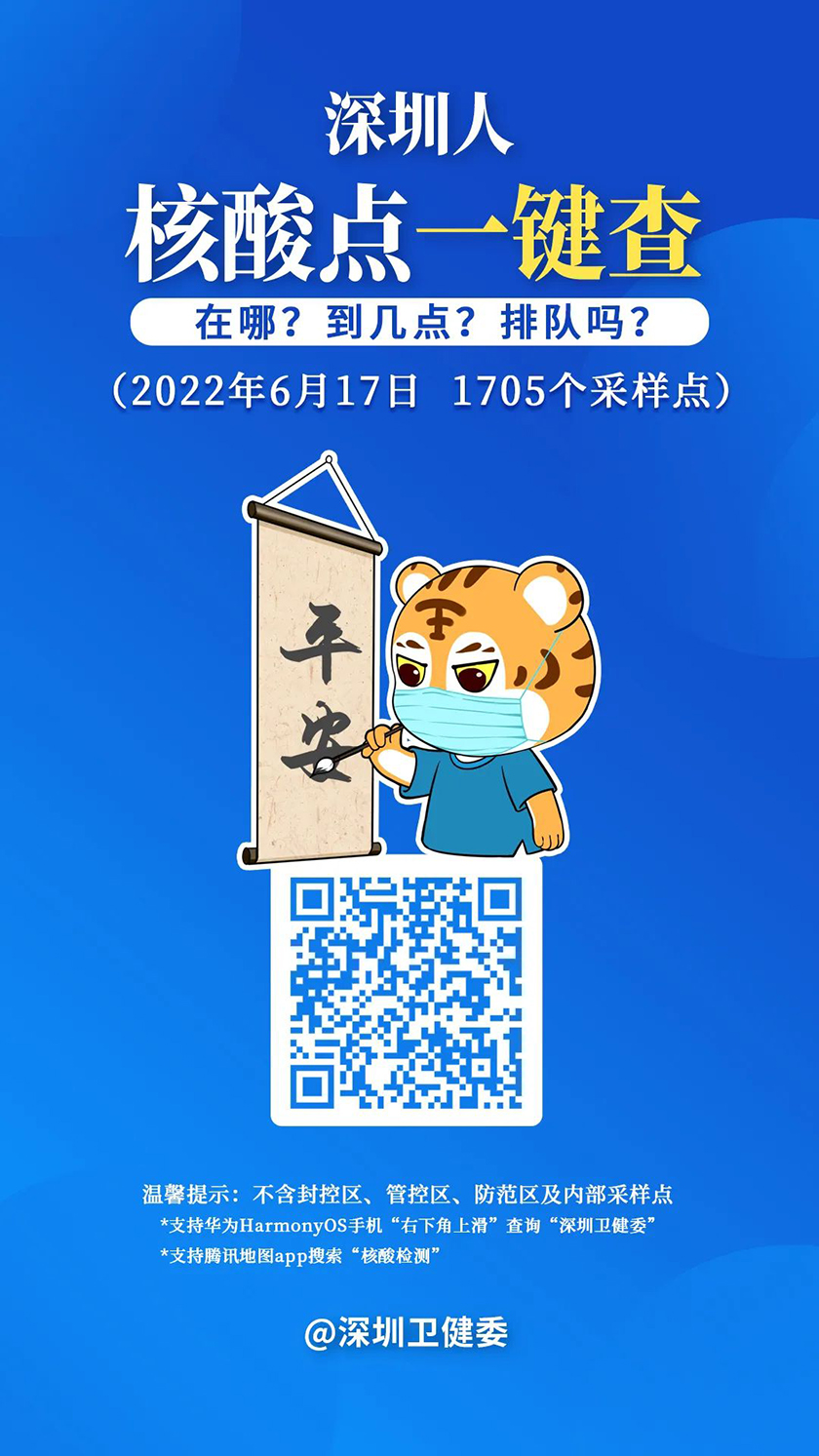 news.google.com/share/share.css" />
news.google.com/css/wailian_tanchukuang_css20180515.css" rel="stylesheet" type="text/css" />
––
9893615
June 17, 2022 Shenzhen New Coronary Pneumonia Epidemic Situation
109155
Epidemic information
Shenzhen Municipal Health Commission
normal