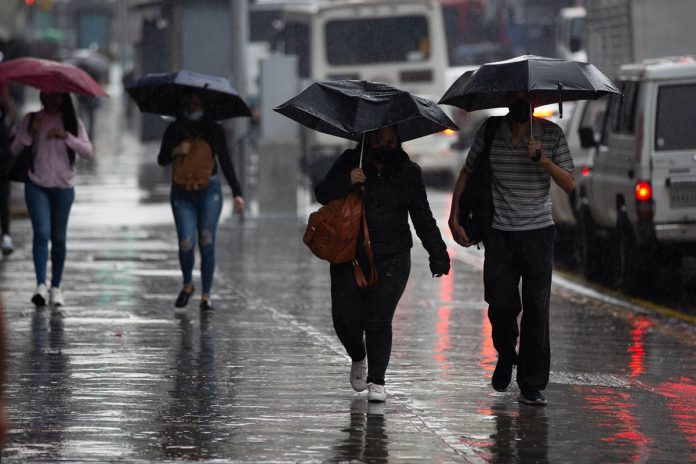 He National Institute of Meteorology and Hydrology (Inameh) foresees for this Monday great clouds throughout the country, which can be producers of rain.
In its daily report, published on social networks, the institute reported that Tropical Wave number 4, which moves from the center to the west of the country and interacts with the Intertropical Convergence Zone, will increase rainfall, electrical discharges, and gusts of wind in various areas of the country.
The affected states will be Delta Amacuro, Sucre, Monagas, Central and Western Plains, the Andes, west of Falcón, Zulia, Amazonas, Bolívar and Essequibo.
He also explained that an extreme minimum temperature of 8°C is expected in mountainous areas of Mérida during the early morning, and maximum temperatures close to 39°C east of Falcón and north of Yaracuy after noon.
and our Essequibo; the rest of the country can be observed with fragmented cloudiness. #Report at 04:50 HLV. #FelizLunes

— INAMEH (@INAMEH) June 5, 2023
Independent journalism needs the support of its readers to continue and ensure that the uncomfortable news they don't want you to read remains within your reach. Today, with your support, we will continue working hard for censorship-free journalism!