Original title:[Learning the Party's History, Understanding and Thinking, Doing Practical Things and Creating a New Game]Carrying out the original mission around the needs of the country
Source: CCTV
  CCTV News(News broadcast): Central Management Colleges and universities have carried out party history study and education, inspiring grassroots party organizations and the majority of young party members to interpret the original aspirations and missions of party members with responsibility and hard work around the needs of the country.
At the Hefei National Research Center for Micro-scale Material Science, University of Science and Technology of China, the "Micro-scale Red Special Podium" is opening lectures. Since the development of party history learning and education, the center has led scientific and technological innovation with party history education, and has closely integrated branch activities with Lide's cultivation of people and research and innovation. Innovating the talent work system and mechanism, optimizing the talent growth environment, guiding party members, cadres and workers to transform the patriotic enthusiasm for the party into practical actions to fulfill the original mission and make all-out efforts in scientific research, and achieved a series of "building the world's first satellite-to-ground quantum communication network" Important original results.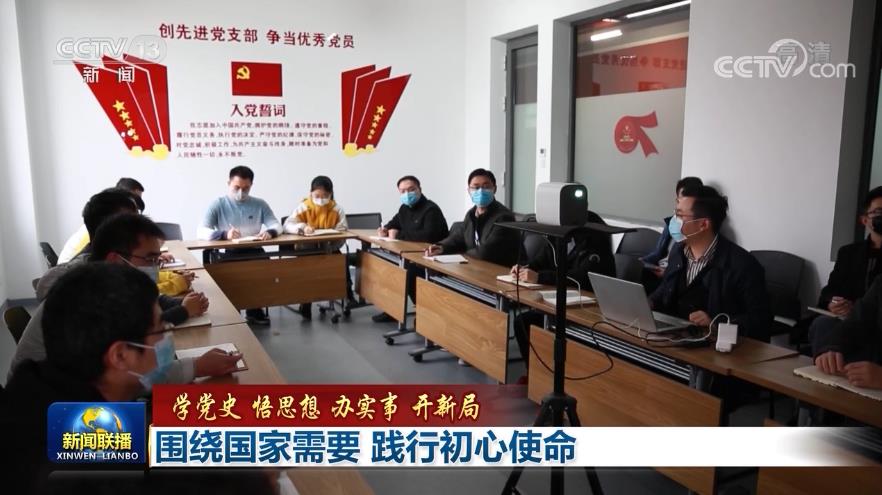 To deepen the education of party history, Xi'an Jiaotong University's Ph.D. Aerospace Party Branch gave full play to its leading role, and actively guided branch members to internalize, externalize, and solidify the spirit of "Westward Migration" in their hearts; strengthen their dedication and dedication. A sense of mission and responsibility of the day. At the same time, combining professional characteristics, providing superior resource guarantee, encouraging branch members to focus on major needs such as power equipment and aerospace equipment, participating in major national scientific research projects, and strengthening basic frontier exploration and key technological breakthroughs.
In the study and education of party history, Beijing Normal University actively guides teachers and students to absorb the power of faith from the century of party history, encourages student party members to play an exemplary role, and celebrates the 100th anniversary of the founding of the party through participation in service guarantees, the Beijing Winter Olympics and the Winter Paralympics, etc. Major national events, participating in school epidemic prevention and control, vaccination services, etc., and using practical actions to demonstrate the advanced nature of party members. Driven by party members, more than 300 volunteers from the school will contribute their youth to the upcoming 2022 Beijing Winter Olympics.
.