Original title: Mengzi: Live up to the good spring, busy with spring ploughing
  spring breeze
  All things germinate
  Now is the critical time for spring ploughing
  Farmers are rushing to harvest time
  Sow carefully
  field
  number onebusy scene
  In the fields of Mafang Village, Yuguopu Street, farmers are using reclaimed land to plant new varieties of fresh corn, and various agricultural materials are piled up on the ridge.Farmer Li Huoqing told reporters that this year's agricultural materials are well prepared, and the fresh corn grown at home will be available in the market in two months. Everyone is confident that there will be a good harvest this year.
  This year,Under the active promotion of the village cooperatives, most farmers in the village have planted fresh corn that matures quickly and tastes good. The cooperative also formulated planting plans for farmers, including seeds, fertilizers, and pesticides, and provided them with technical support throughout the entire process to guide them in scientific planting. At the same time, it helps farmers in centralized procurement and reserves the materials needed for spring ploughing for farmers in advance, so that farmers can plant more worry-free.
  In order to further standardize the operation order of the agricultural materials market and ensure the supply of agricultural materials for farmers to prepare for spring ploughing, the staff of Mengzi Agriculture and Rural Bureau recently went to Caoba Town, focusing on the inspection of agricultural materials products such as seeds and fertilizers in the agricultural materials business stores. Whether the products are filed in accordance with the law, and whether there are illegal acts such as selling fake and shoddy seeds, chemical fertilizers, etc., to ensure the safety of seeds used in spring production.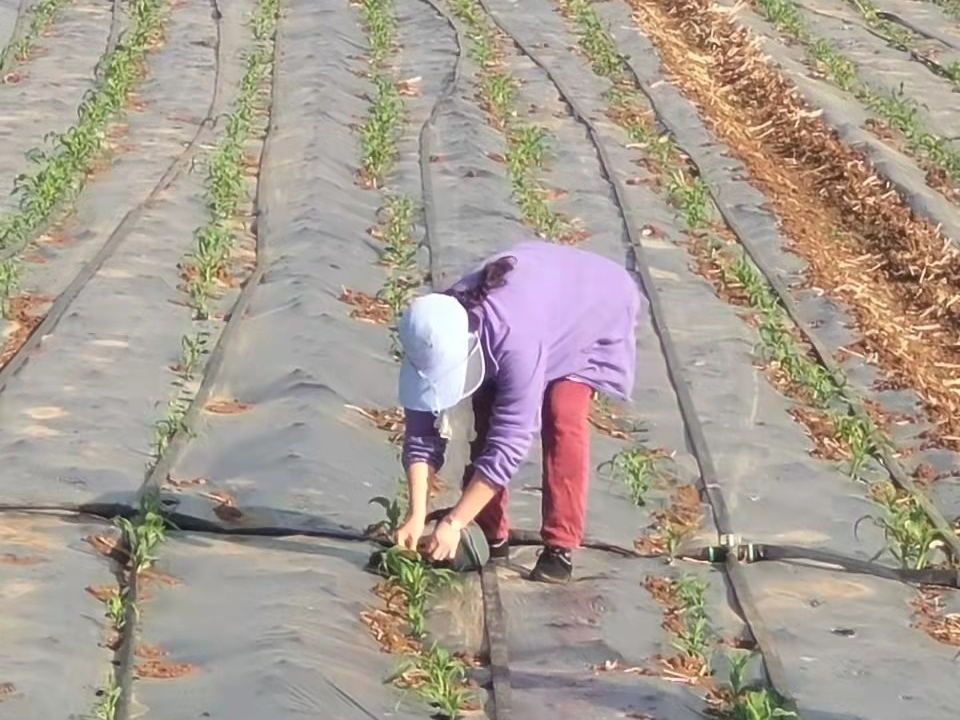 ▲Plant protection staff conduct pest and disease investigation on corn seedlings (Photo courtesy of Mengzi Agriculture and Rural Bureau)
  In accordance with the idea of ​​"stabilizing the surface, improving the quality, strengthening the foundation, creating a brand, and increasing efficiency", Mengzi City focuses on the main production and develops the unit yield. Agriculture, water conservancy, market supervision, taxation, banking and other departments have jointly made efforts to go deep into the fields to solve practical problems and difficulties such as materials and funds for spring ploughing and spring planting. 13 townships (Street), go deep into the fields, strengthen technical guidance to the masses,Do a good job of this year's spring ploughing production,
  The water conservancy department of Mengzi City has also planned ahead to formulate a water supply plan for spring irrigation. Since November last year, the city's major, medium and small reservoirs have maintained high water level operation to fully ensure the water supply demand for spring ploughing and spring irrigation.
  "Food security is an important foundation for national security. It is necessary to innovate grain production and operation models, optimize production technical measures, implement various support policies, protect farmers' enthusiasm for growing grain, and focus on improving grain production efficiency." Only by implementing the country's good policies in the field can grain farmers have a better life.
  It is understood that this year, Mengzi City plans to plant 580,000 mu of spring crops. As of mid-February, more than 100,000 mu of crops have been planted. A total of 163 tons of rice seeds, 250 tons of corn seeds, 384 tons of pesticides, 980 tons of agricultural film, and 19,484 tons of chemical fertilizers were dispatched and transported in the city, and more than 20 million yuan of loans for spring farming were issued.(What Akinobu