"My goal is to fight against fraud by the whole people, and there is no fraud in the world." With the popularity of "Anti-fraud Police Officer Lao Chen", the National Anti-Fraud Center App has become popular on the entire network, occupying the top of the Apple App Store free list for many consecutive days, and various platforms The cumulative download volume has exceeded 100 million.The police PK Internet celebrities, this kind of propaganda is forming a joint effect, attracting the majority of netizens to participate.
access:
Baidu network disk joint members buy 1 get 5: QQ music, Youku video…
May I ask what anchor are you?Old Chen Lianmai causes the National Anti-fraud Center APP downloads to soar
May I ask what anchor are you?Old Chen Lianmai causes the National Anti-fraud Center APP downloads to soar
Text | Sina Technology Zhang Jun
Edit | Han Dapeng
"Has the National Anti-fraud Center App downloaded?" It even became a greeting among many netizens. Telecom fraud, which has been raging for many years, may be ushering in a turning point in suppression.
Break the circle: anti-fraud police are on fire
"Anti-fraud police officer Lao Chen", formerly known as Chen Guoping, is a civilian police officer of the Haigang Branch of the Public Security Bureau of Qinhuangdao City, Hebei Province. As early as 2020, he carried out anti-telecom fraud propaganda on short video platforms such as Douyin and Kuaishou.
In September this year, Chen Guoping suddenly became popular on the short video platform. He promoted anti-fraud knowledge and promoted the App of the National Anti-fraud Center through live broadcasts connected to Internet celebrity anchors. After these internet celebrity anchors came into contact with anti-fraud propaganda, they relayed propaganda to fans, forming a fission-type spread.
Due to the novel and fun form of the live broadcast connection, which has attracted the attention and recognition of netizens, Chen Guoping quickly became a new Internet celebrity. At present, the Douyin account (the anti-fraud police officer Lao Chen) under the charge of Chen Guoping has over 4 million fans, and the Kuaishou account has over 1.5 million fans, making it a veritable big V.
How fun is Chen Guoping's connection style? Take his connection with the Internet celebrity anchor "Xichang Yuhuatian" on September 1 as an example. Facing Chen Guoping in a police uniform, the anchor who dressed as the father-in-law of Xichang was frightened for a while, and said bluntly, "I am just entertaining and funny. Yes, I didn't commit anything. I am definitely a good citizen."
An internet celebrity anchor who pretended to be a man disguised himself as a woman. When he heard Chen Guoping talk about the online chat scam, he immediately took off his costume and squatted down to beg for mercy. The fans are happy.
After accepting Chen Guoping's anti-fraud propaganda, the Internet celebrity anchor "Xichang Yuhuatian" also took up the task of promoting anti-fraud knowledge and app to his fans and when connecting with other anchors.
It is reported that on the evening of September 1st to 3rd, Chen Guoping will randomly connect with more than 50 anchors in Kuaishou and Douyin live broadcast rooms during off-duty hours. "I have targeted propaganda and explanations based on the characteristics of different anchors and fan groups." Chen Guoping said in an interview with the media that through this fission-type propaganda, his live broadcast was successfully out of the circle.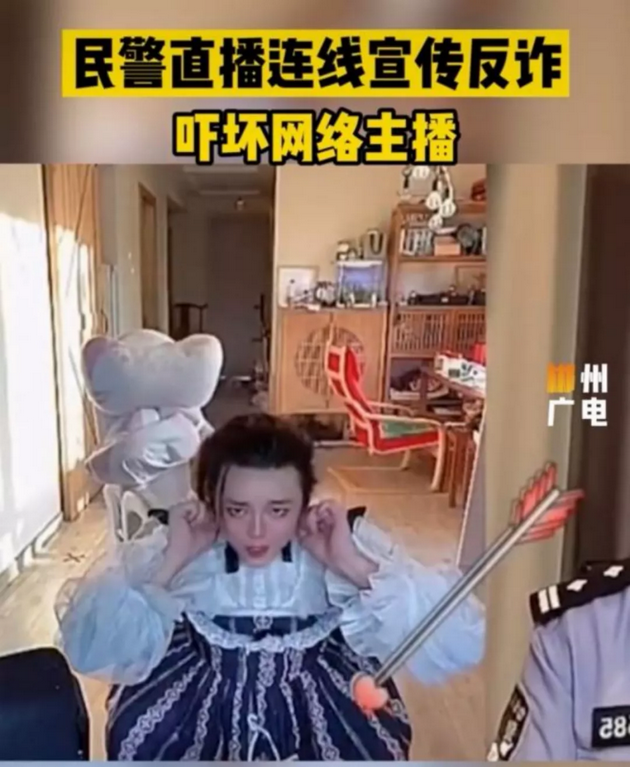 "Almost all of the Douyin anchors are busy downloading apps these days, and they are afraid that Lao Chen will connect with them." A netizen joked.
On the evening of September 3, Chen Guoping's live broadcast of Kuaishou had more than 23 million viewers, and the total number of viewers in the live broadcast room of the anchors participating in Lianmai exceeded 100 million, with a total interaction volume of 80 million +; the two live broadcasts on Douyin had more than 38 million viewers. , Has been praised more than 100 million times.
And on Weibo, topics such as #警以防fraud的多打多#, #当直播PK遇警# and other topics frequently appeared on the hot search list, and the number of views on #国家反 filingapp有多牛# even reached as high as 650 million. .
"Traditional offline propaganda methods can promote the masses and specific groups in a certain area, but this method is more limited. The form of live broadcasting can mobilize the participation and interaction of a large number of netizens. Netizens do not know the next one will connect. Which anchor, plus the style of different anchors, keep netizens fresh, in a fun and funny atmosphere, subtly promote anti-fraud knowledge, so that netizens, especially young netizens, are more receptive. At present, this way of The publicity effect is very good." Chen Guoping said that in the follow-up, he will continue to conduct anti-fraud publicity in more forms such as drama, lectures, and oral short videos.
Effective: Anti-fraud App downloads over 100 million
The App was launched by the Criminal Investigation Bureau of the Public Security Bureau to combat and prevent telecommunications network fraud. It integrates multiple functions such as report assistant, report clues, risk inquiry, fraud warning, and latest scam exposure.
In general, the functions of the App can be divided into two major aspects: technical and promotional. In terms of technology, it can realize incoming call warning and short message warning, accurately identify and warn of fraudulent calls and short messages, at the same time, it can detect suspicious apps in mobile phones, and perform risk inquiries on payment social accounts, etc.
In June of this year, the Public Security Bureau announced at a press conference that the National Anti-Fraud Center App has more than 65 million registered users nationwide, has sent warnings to users 23 million times, and accepted 650,000 fraud clues reported by the masses.
And through the online promotion of "Anti-fraud Police Officer Lao Chen", the download of the National Anti-Fraud Center App has soared in a short period of time. Data from Qimai shows that on the iOS platform, the daily download volume of the App has obviously ushered in a high period in August and September.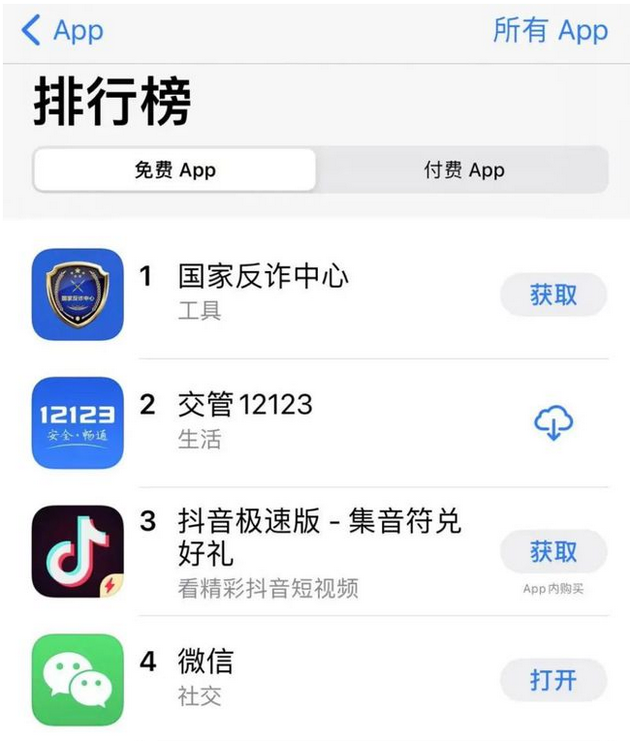 Recently, the National Anti-Fraud Center App has been ranked first in the Apple App Store free list for several days, surpassing national apps such as Douyin and WeChat; it also ranks in the forefront of many Android app stores such as Huawei, Xiaomi, and OPPO. The OPPO App Store Shows that its cumulative downloads have exceeded 100 million.
In fact, in addition to the online promotion of "Anti-fraud Police Officer Lao Chen", the "Floor Push" of the National Anti-Fraud Center App is also very powerful, which can be described as not inferior to Internet companies.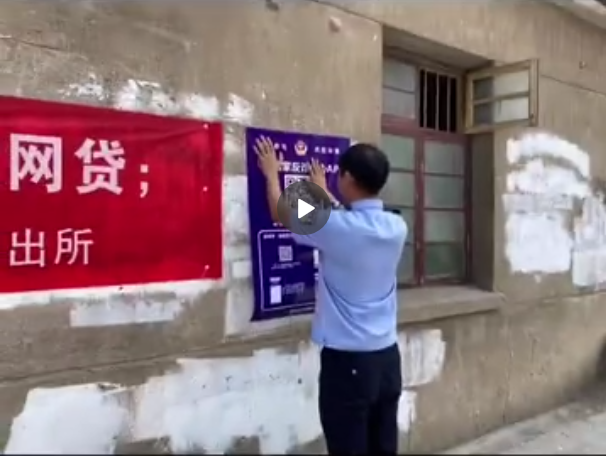 The Seaport Branch of the Public Security Bureau of Qinhuangdao City issued a proposal, advocating the installation and use of the National Anti-Fraud Center App; some local police stations went to villages and neighborhood committees in their jurisdictions to prevent telecommunications network fraud and promoted them through banners and QR codes. The National Anti-Fraud Center App; some directly mobilized the masses to install on-site and help with the operation.
Improvement: Telecom fraud cases are declining
To prevent telecommunications fraud, one is to use technical means to identify fraudulent calls and text messages; the other is to prevent fundamentally by raising the public's awareness of prevention.
The National Anti-Fraud Center App is a two-pronged approach. A Weibo netizen said that he received a fraud call at 12 o'clock, and two police stations had already called to ask if they had been defrauded. "The Anti-Fraud Center App is very powerful."
However, there are still a large number of elderly people who have very weak awareness of prevention. Statistics show that the amount of loss of the elderly in telecom fraud is the highest. They are not very proficient in the use of smartphones and apps, and they are more prone to scams.
Wang Ming (pseudonym), who works at an Internet company, told Sina Technology that his family had just recently encountered online dating fraud and lost more than 100,000 yuan. "The elderly do not have a strong sense of prevention. They are deceived and don't even know how to defend their rights." He said that after calling the police and contacting the dating platform, the current losses have been partially recovered.
360 security expert Ge Jian also said in an interview with Sina Technology that in the online dating fraud, technical means can play a very limited role, and fundamentally it is necessary to raise the public's anti-fraud awareness.
"This software (National Anti-Fraud Center App) is not a panacea. After installation, there is no guarantee that it will not be deceived 100%. However, this software can greatly reduce the chance of being deceived." A netizen said that the country that saw the community bulletin board The Anti-Fraud Center App downloaded and registered one for the elderly at home, because I was almost cheated of money before.
According to data released by the Ministry of Public Security a few days ago, from January to July this year, a total of 185,000 telecommunications network fraud cases were cracked and 247,000 criminal suspects were arrested. From June to July, the number of telecommunications network fraud cases nationwide dropped for two consecutive months year-on-year, and the rising momentum of telecommunications fraud crimes was initially curbed.
"Anti-fraud police officer Lao Chen" said in an interview that his wish is for the whole people to fight against fraud, and there is no fraud in the world. I believe that with the vigorous crackdown by the public security departments and the gradual increase in public anti-fraud awareness, this wish is expected to be implemented in reality step by step.
.