news.css?datetime=20190826″ rel="stylesheet" type="text/css"/>
news ">


Party building cohesion丨Dongshan Street, Yuhua District: Helping the college entrance examination to escort the dream in action

red net moment

Font size:SmallmiddleBig


2022-06-08 10:35:43

On June 7th, the annual national high school entrance examination officially started. The Party Branch of Nanya Community, Dongshan Street, to cheer candidates for the college entrance examination, through the "Party Building Cohesion" regionalized Party building to form a volunteer service team for caring and testing, and united Dongshan The Street Veteran Service Station, Dongshan Street New Era Civilization Practice Station, and the party branches of 6 units in the jurisdiction carried out the volunteer service activity of "Helping the College Entrance Examination and Escorting the Dream" at the Nanya Middle School test center, calling and mobilizing party member volunteers, retired soldiers, More than 60 college students and young volunteers have adhered to and fully guaranteed the environmental order, safety measures, and material guarantees to ensure that the majority of candidates can successfully participate in the college entrance examination.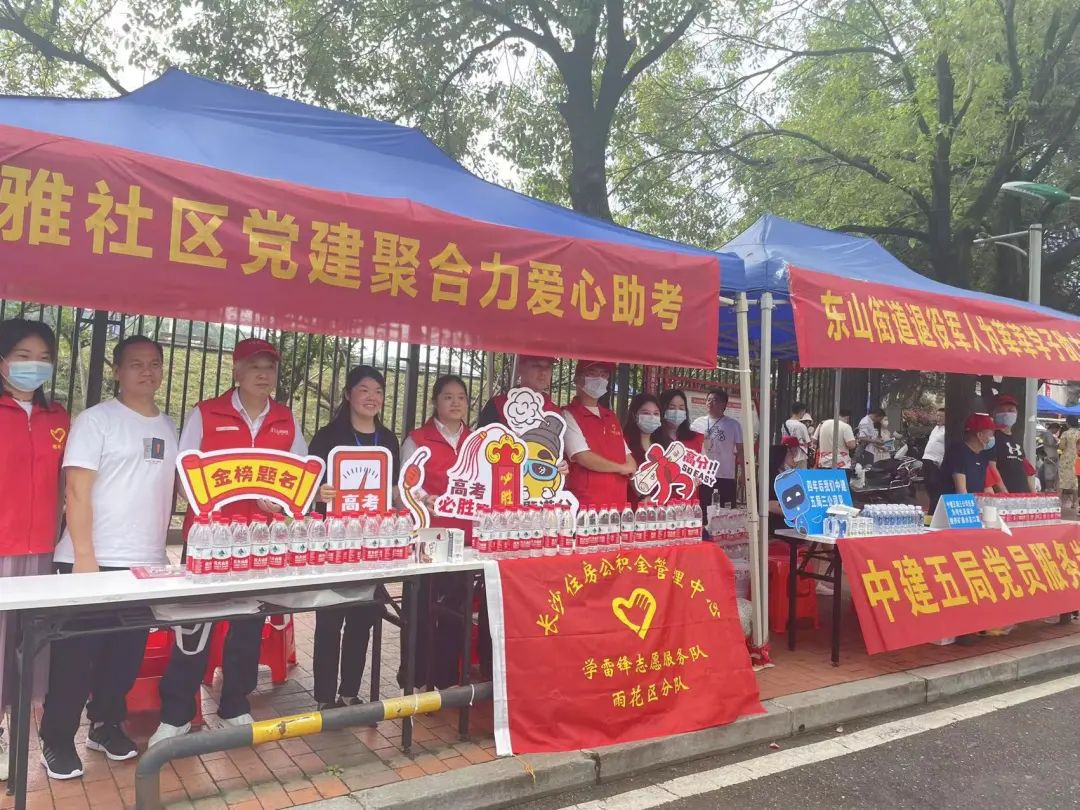 In the volunteer service, the party building and co-construction unit prepared free stationery, mineral water, material bags and other materials for candidates in advance. At the same time, mineral water and heatstroke prevention supplies were sent to parents of students, traffic police, sanitation and other staff.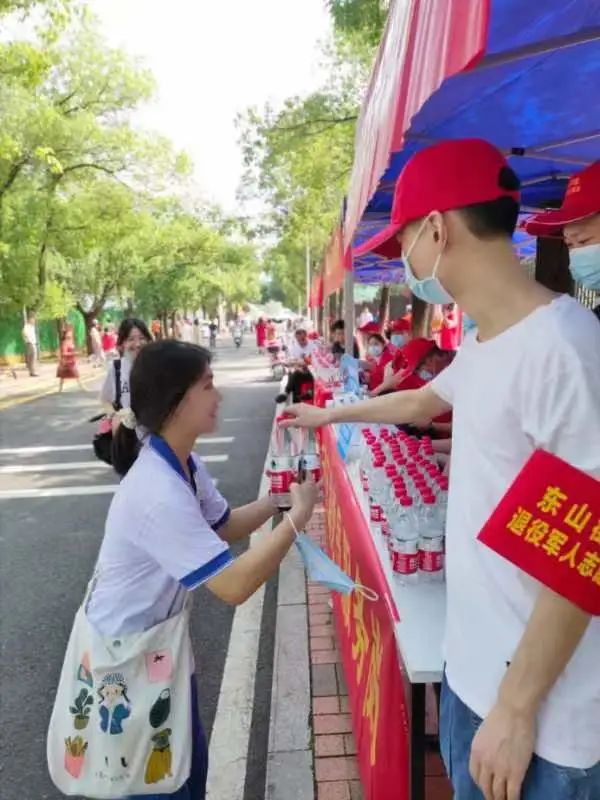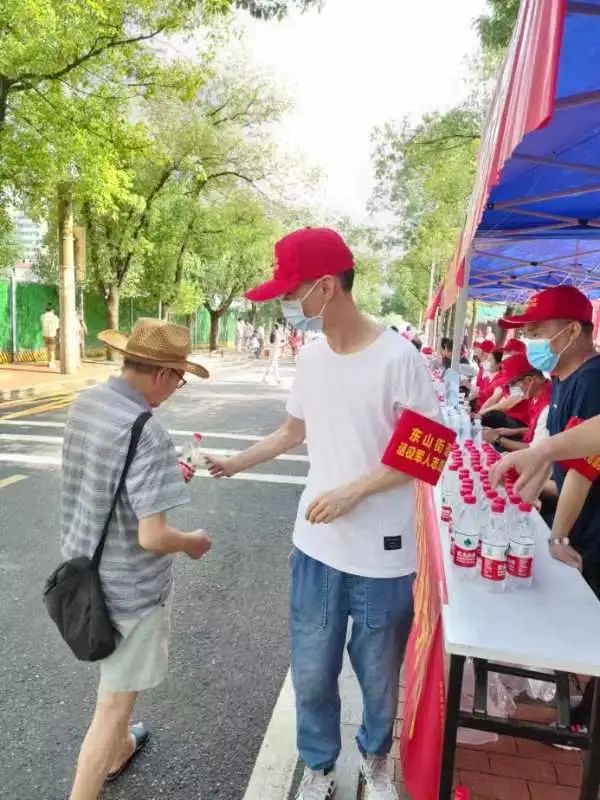 On the first day of the college entrance examination, at the entrance of Nanya Middle School, a group of volunteers in uniform red vests, braved the scorching summer, performed their duties earnestly, took the initiative and enthusiastically handed mineral water to the candidates, and sent a sentence " The blessing of "Come on for the college entrance examination" has carried forward the volunteer spirit of "dedication, fraternity, mutual assistance, and progress" with practical actions, and conveyed the positive energy of youth in the new era.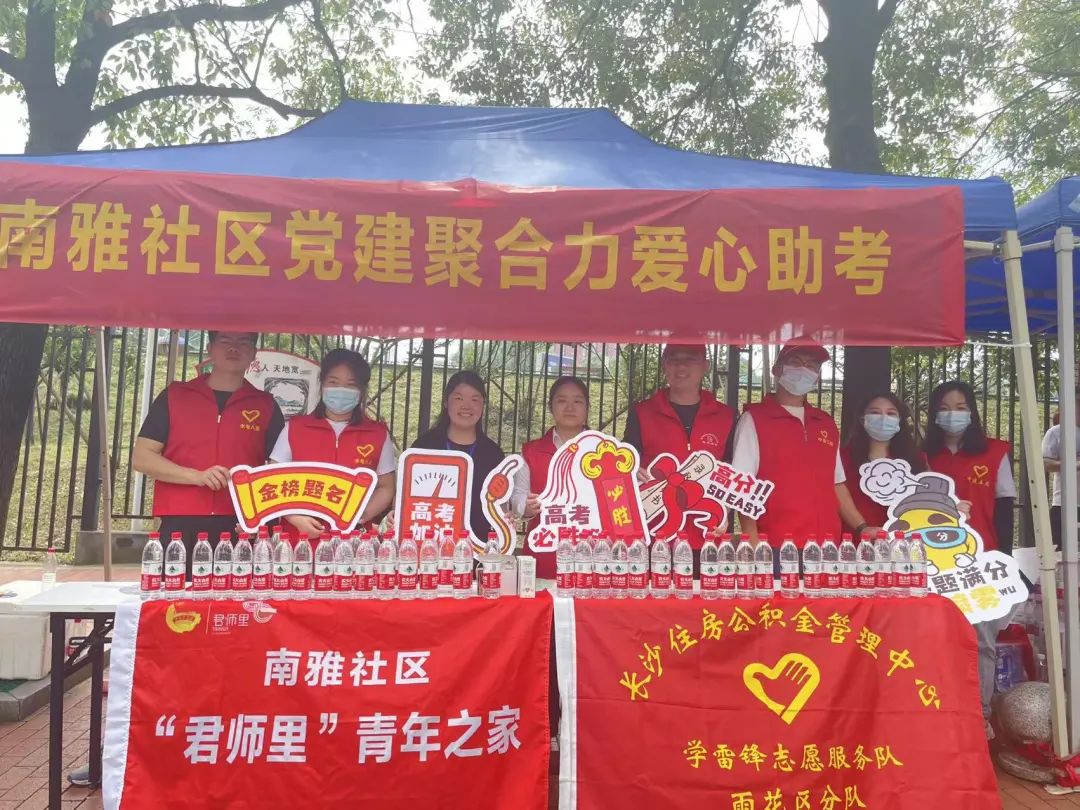 Liu Jie, secretary of the party branch of Nanya Community, said that the community is guided by party building and condensing the strength of joint construction, which has effectively stimulated the new vitality of volunteer services in the area. , youth volunteers and other social forces, guided by the needs of residents and the actual situation of the jurisdiction, further expand the breadth and depth of services, effectively promote community social grassroots governance, and create a harmonious, friendly and positive civilization.
Source: Rong Media Center, Yuhua District
Author: Tang Jie Pengying
Editor: Zhao Jing