According to the official media "People's Daily" report on its Weibo that "my country's new crown vaccination has exceeded 2.4 billion doses", as of November 16, 2021, 31 provinces (autonomous regions, municipalities) and Xinjiang Production and Construction Corps have reported cumulative vaccination The Chinese Communist Party (new crown) virus vaccine was 242.8897 million doses.​
All the netizens immediately posted messages in the comment area under the "People's Daily" Weibo. The message was sharp: Why did the city shut down after being vaccinated? I received a vaccine this year. Why are there more infections than when there was no vaccine last year? If the vaccination is useless, why do you still have to get the vaccine, three injections, and the booster shot? If you don't get the vaccine, you are not allowed to travel by car, ship, or plane, go to school, or return to work?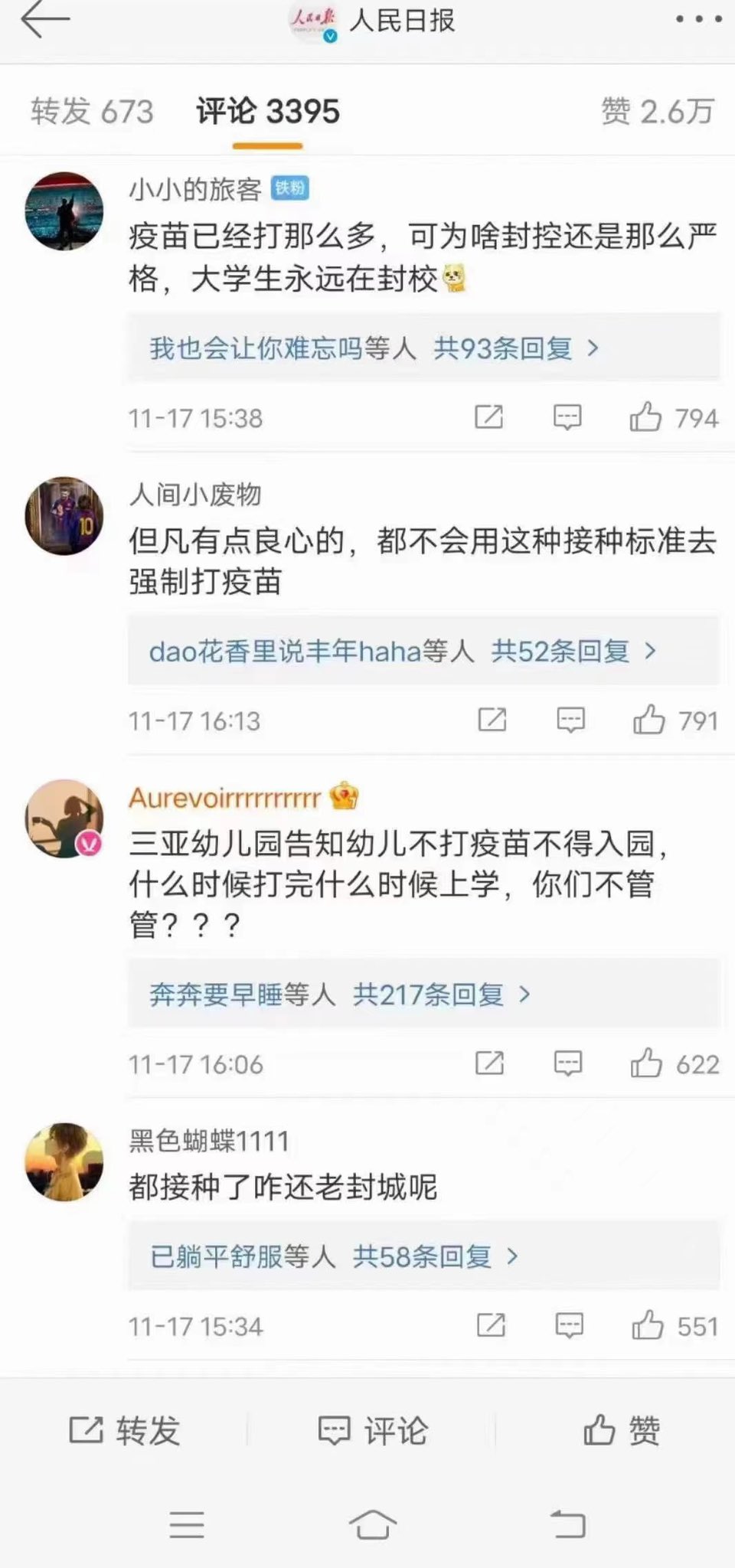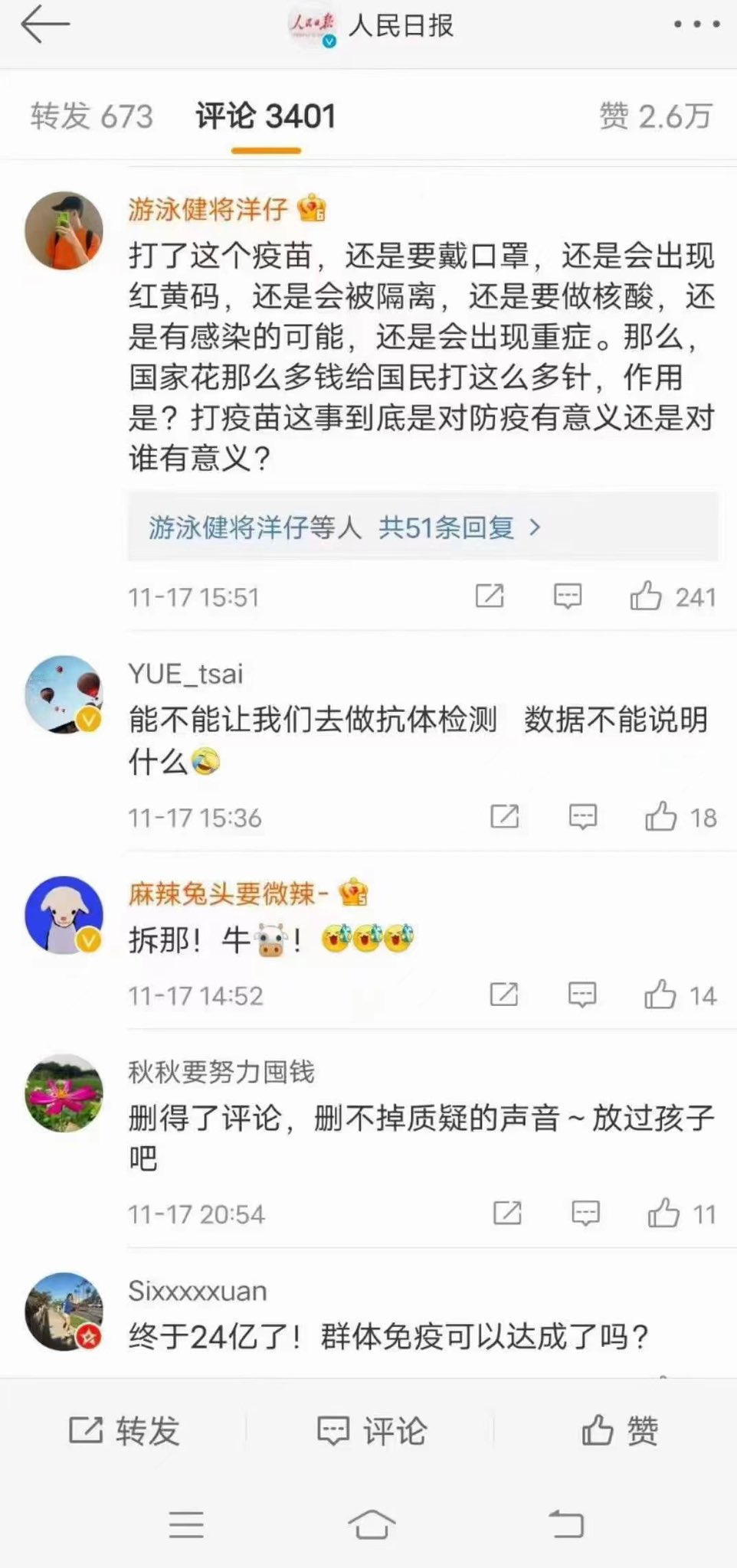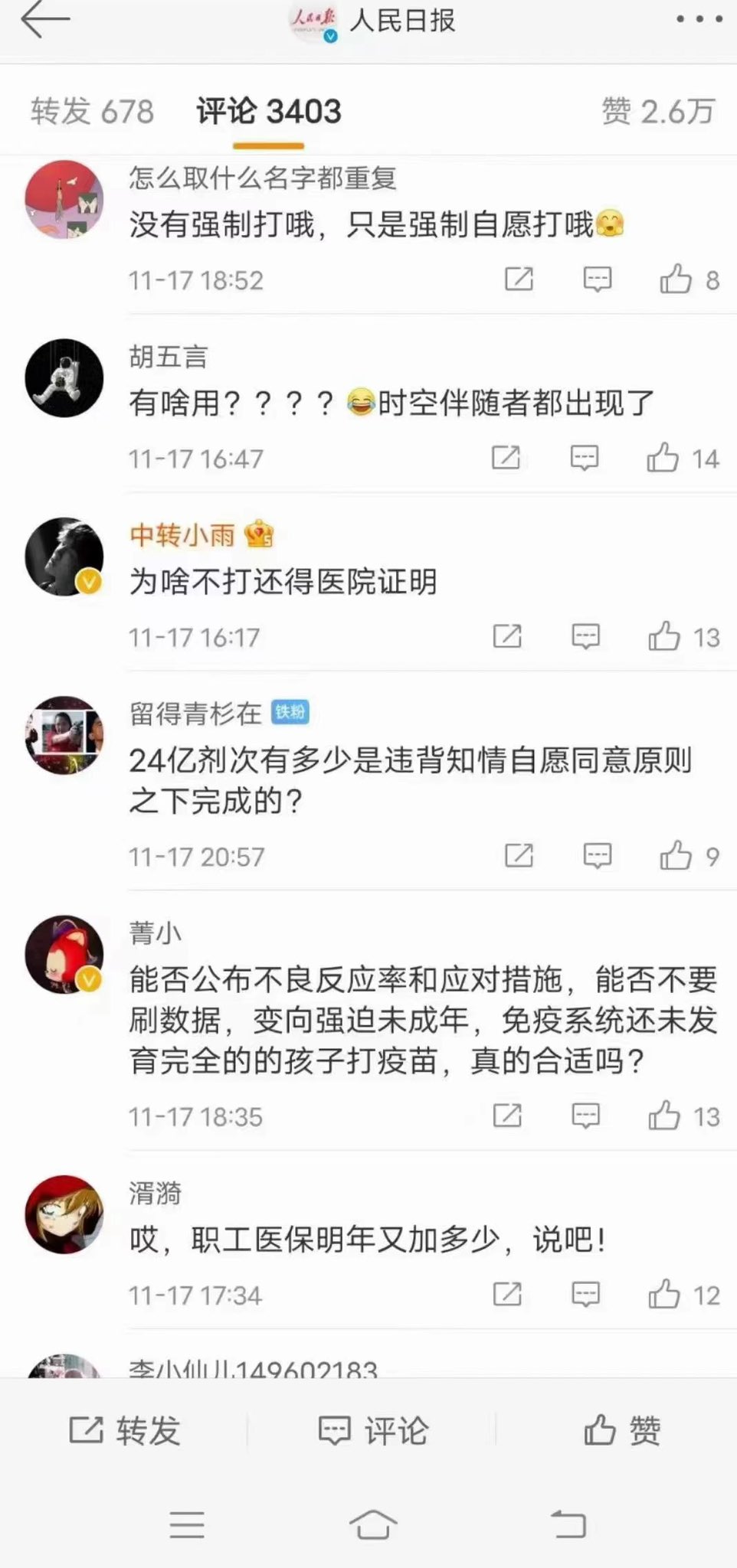 Most of the above comments are currently deleted, only a few remain:
"Compulsory vaccination, some people have poor health, and they are also urged by the community to vaccinate, and they are not allowed to enter the community. Just to complete the above tasks, the people are forced to vaccinate… And now many confirmed patients have never reported whether they are If a person who has been vaccinated is diagnosed, it will definitely be reported."
Netizens said that there were more than 3,700 comments on this Weibo, but currently there are only 2,764 comments left. Others may be "harmonized".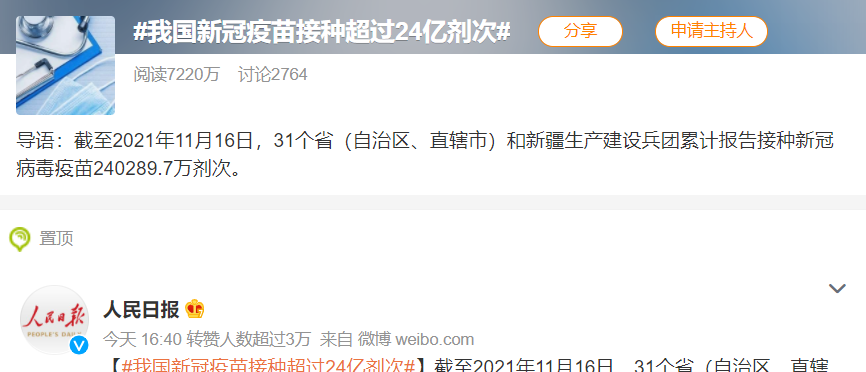 .