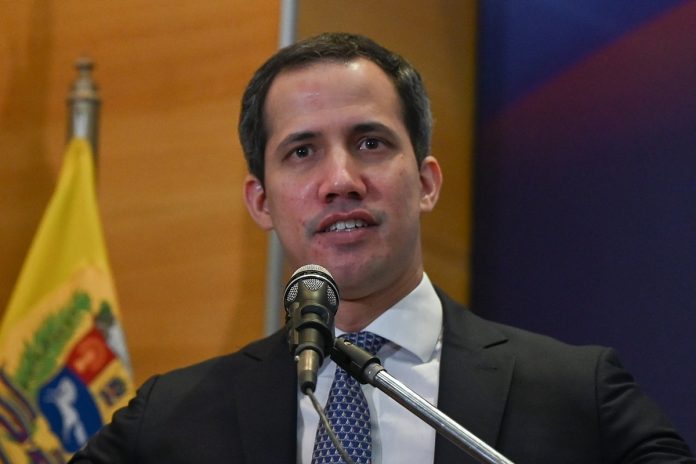 The Red Flag party endorsed Juan Guaidó's candidacy for the Venezuelan opposition's presidential primaries.
Gabriel Puerta Aponte, founder of the left-wing political organization, stressed that they offer their support to the opponent "with the full conviction that it is a leadership that aspires to change to provide solutions to the great problems that the country is going through."
This Saturday, March 25, Red Flag delivered to Guaidó the declaration of the Central Committee in support of his candidacy.
Red Flag is the sixth political party that supports Guaidó
In this way, there are six political parties that offer their support to Guaidó, along with Voluntad Popular, Democracia Renovadora, Fuerza Liberal, Compromiso Venezuela and Gente Emergente.
For his part, Guaidó indicated: "This coalition represents that we cannot leave anyone behind. Our goal is to transform the lives of Venezuelans."
He also argued that the objective is to articulate those who seek political change and are willing to defend the vote and the rights of citizens.
«We are united by a purpose of struggle. Also, the rescue of what is called the left: honesty and acting by example », he said.
He also pointed out that this is not an ideological fight, but for the recovery of democracy and freedom for Venezuelans.
«The regime wanted to be everything at once. Representing an ideology, being a state and a government. This is the difference between Red Flag and its struggle from democracy", manifested.
He took the opportunity to make a call to defend the fundamental rights of Venezuelans.
Independent journalism needs the support of its readers to continue and ensure that the uncomfortable news they don't want you to read remains within your reach. Today, with your support, we will continue working hard for censorship-free journalism!