Original title: The E12 pipe section of the Deep-Medium Channel Undersea Tunnel was successfully installed and completed. The tunnel exceeded 2000 meters. Source: CCTV News Client
original title:
In the early morning of September 15th, after 25 hours of continuous construction work on the vast Lingding Ocean, the deep and middle channel of the Guangdong-Hong Kong-Macao Greater Bay Area core transportation hub contracted by CCCC First Navigation Bureau successfully completed the installation of E12 pipe joints. So far, the immersed tunnel has been completed. 2062.3 meters.
The E12 pipe joint installed this time is 165 meters long, 46 meters wide, 10.6 meters high, and weighs about 80,000 tons. It is the first pipe joint deep into the shoal area of ​​the deep-medium channel. The water depth around the foundation trench is only 4 to 5 meters. The navigation of the construction vessel is restricted; on the eve of the installation of the immersed pipe, Typhoon No. 13 "Conson" and Typhoon No. 14 "Santo" occurred one after another. The uncertainty of the path and intensity of the typhoon poses a great challenge to the selection of the operation window; During the flood season, the density of seawater is changeable, which may cause abnormal weather such as the risk of ship pipe connection and frequent strong thunderstorms, which adds variables to the construction of immersed pipes.
In the face of challenges, the construction team planned and deployed scientifically in advance, arranged multi-beam scanning for water depths, and used the world's largest and most advanced submarine leveling vessel for semi-floating operations to measure sea water density in real time, strengthen early warning of abnormal weather, and eliminate various hidden risks and guarantees The immersed tube is connected smoothly.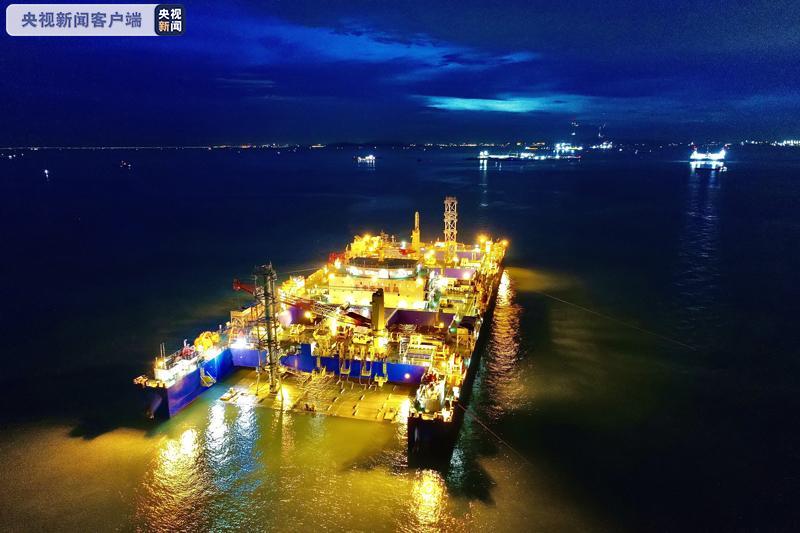 At 1:50 in the morning of September 14, the world's first immersed, tube-transportation and safety integrated vessel, "One Sailing Jin'an 1", set sail in the wind. After a long-distance flotation of nearly 50 kilometers, it carried the E12 pipe section through the busiest of the Pearl River Estuary. The Lingdingyang Channel and the Alumshi Channel arrived at the sinking waters at 2:20 pm. Encountered sudden strong convection and thunderstorms on the way, after mooring, sinking, tensioning and hydraulic crimping, the installation of the E12 pipe joint was successfully completed at 2:50 am on the 15th.
(Wei Xing, headquarter CCTV reporter)
(Edit Zhao Yuqi)