The Chengdu World Table Tennis Championships entered the fifth match day, the group matches were all over, and the men and women's team top 16 and the knockout match had already occurred.
For the men's team, there was an accident in Group C. The Hong Kong team of China lost to Romania in 5 sets. The Hong Kong team led 2-1 in the first three sets. Afterwards, the top players of the two sides played against each other. Huang Zhenting was overturned by Ionescu with a 2-1 lead. Wu Boyan lost to Szokos 2-3 in the final set. However, although they lost the game, it did not affect the final ranking of the Chinese Hong Kong team. The Japanese team ranked first with 4 consecutive victories. The Chinese Hong Kong team surpassed Romania in the small points calculation and ranked second, and Romania ranked third.
In Group B, the French team defeated India 3-0. The Lebrun brothers played well. In the first set, his brother Alex Lebrun scored the first point for the team 3-0, and then Felix, who played straight, · Lebrun beat India's Ghana Sekaran 3-0. This victory also allowed the French team, the German team and the Indian team to form a "chain set". Through the calculation of small points, the French team came first and the German team and the Indian team ranked second and third.
Men's team results on October 4:
Group A
China 3-0 Thailand
Slovenia 3-0 USA
Group B
France 3-0 India
Germany 3-0 Uzbekistan
Group C
Japan 3-1 Hungary
Romania 3-2 Hong Kong, China
Group D
South Korea 3-0 Saudi Arabia
Egypt 3-1 Czech Republic
Group E
Sweden 3-0 Poland
England 3-0 Australia
Group F
Brazil 3-0 Slovakia
Denmark 3-1 Portugal
★Men's team ranking
In the women's team, the Chinese team once again contributed a "9-0" score. In another competition in the same group, the Puerto Rico team defeated the US team 3-2. Zhang An played well in this campaign, and she won Danielle in a row. And A. Diaz got two points, but due to the lack of teammates, they still lost to the Puerto Rico team who won the game with team strength. In this way, the Chinese team and Puerto Rico queued in the top two, and the US team with 1 win and 3 losses stopped the group stage.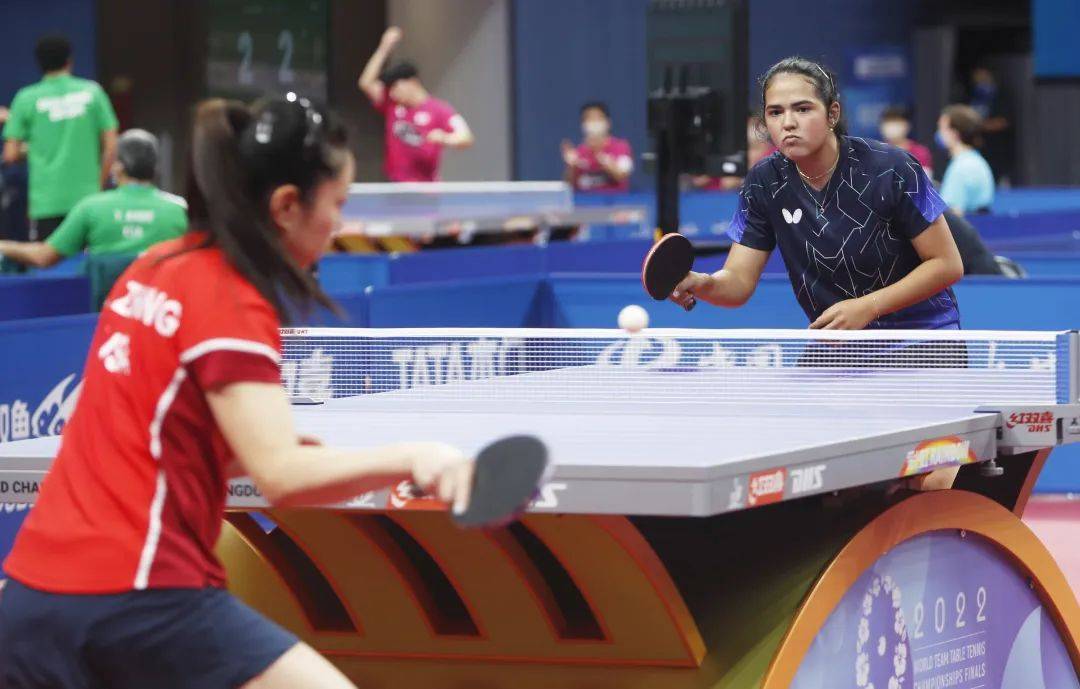 FemaleThe results of the group on October 4th:
Group A
China 3-0 Malaysia
Puerto Rico 3-2 USA
Group B
Japan 3-0 Uzbekistan
Hungary 3-0 Poland
Group C
Hong Kong, China 3-0 South Africa
France 3-2 Brazil
Group D
Korea 3-0 Iran
Thailand 3-1 Singapore
★Girls group ranking
Chengdu World Table Tennis Championships Essential Handbook
☆ Sign up
☆ Competition schedule
☆ Roster
☆ Chinese men's team player information
☆ Chinese women's team player information
☆ Inventory of the main opponents of the men's team
☆ Inventory of the main opponents of the girl group
☆ Chinese Team World Table Tennis Championships Team Champion Illustration
☆ The story of China's World Table Tennis Championships host
More great articles
▲Sun Yingsha's childhood story
▲Fan Zhendong: I have a lighthouse in my heart
▲Chen Meng, 234 days of inner monologue
▲Malone interprets the "end point" without asking the end point
▲Xu Xin: I want to wear a suit to give awards to my teammates
▲Wang Manyu: Nothing can break me
▲Wang Chuqin: I believe that one day I will get what I want
▲ Liu Shiwen: The other side of cruelty is love
Thanks for sharing, light up "watching"Return to Sohu, see more