Original Title: Typhoon "Fireworks" Brings Heavy Rainfall in Ningbo City, Zhejiang Province, River Water Backflowing Fire Fighting Overnight Rescue Source: CCTV News Client
The heavy rainfall brought by the typhoon "fireworks" caused river water and seawater intrusion in many parts of Ningbo, Zhejiang, and water accumulation in low-lying areas. The local firefighters rescued and transferred the trapped people overnight.
At 23:40 on July 24, at the intersection of Yongfeng North Road and Tongtu Road, Haishu District, Ningbo City, some people were trapped in the car because of the backflow of river water. The Haishu District Fire Rescue Brigade dispatched 1 vehicle and 7 people to the scene for rescue. Fire rescue personnel inspect nearby vehicles to ensure that no one is trapped.
At 0:40 on July 25, the water level of the Yao River near No. 13 Yongfeng Road in the urban area of ​​Ningbo rose sharply. The river flooded the road and poured into their homes. Some people were trapped and urgently needed rescue. Fire rescue personnel waded through the half-meter-deep water and removed the 8 trapped persons one by one from the stagnant area.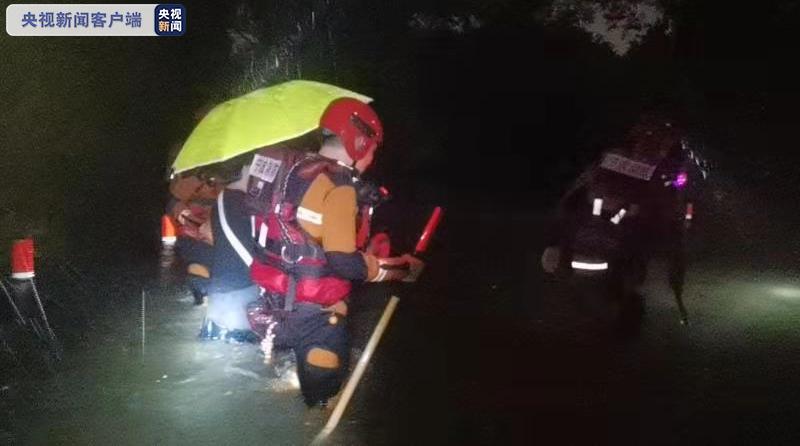 At 1:33 on July 25, affected by the typhoon "fireworks", the vaccine warehouse of Ningbo Huaci Hospital suffered a sudden power failure and water began to accumulate. Considering that the new crown vaccine needs to be stored at low temperature and protected from light and water, the situation is urgent. The fire rescue brigade of Haishu District, Ningbo City used trolleys for seamless transfer and successfully transferred more than 160 boxes of the new crown vaccine onto the cold chain transport truck.
At 2:28 in the morning on July 25, many households in Lane 81, Henghe Street, Xiushui Community, Gulou Street, Haishu District, Ningbo City were trapped because of river water backflow. Firefighters used kayaks and manpower to transport the residents safely to nearby temporary rescue points. (Headquarters reporter Cao Meili and Du Jinming and Jin Jian)
(Edited by Guo Tingxuan)
.