Original Title: Video | Zhang Lianyin, a model of the era, still sticks to the front line of afforestation after suffering from cancer
In 2011, when he learned that he was suffering from lung cancer, Zhang Lianyin only said "Calm face, scientific treatment". Before the operation, he silently paid off all the money he owed to his relatives and friends for planting trees over the years, and even went to the photo studio to take pictures of his death. However, the tree has not been planted yet. After the operation, Zhang Lianyin couldn't wait. In the first month of the second year, he took his wife back to his hometown. As usual, they didn't find someone to pick them up. The old couple took a train from Shijiazhuang to sleep for one night, arrived at Datong at five o'clock in the morning, and then took a bus to Zhangjiachang Village.
"If I don't come back, this situation will fall apart." He hadn't thought about his body at all, and his mind was full of planting trees. Back at the tree planting base, Zhang Lianyin immediately installed the saplings and shovel, and rode up the mountain in his "special car"-this van, which was purchased for less than 50,000 yuan, ran nearly 200,000 kilometers in six years. It is his car to pull tools, saplings, and ditch into the ridge." said Chi Hengguang, deputy director of the Organization Department of the Zuoyun County Party Committee. The green shade in Zuoyun County continues to expand, and the cancer cells in his body are also growing wildly. In 2014, his lung cancer had bone metastases. This time, after a month of hospitalization, he returned to his hometown to plant trees again. "Cancer must be treated scientifically, and tree planting must be persisted to the end." Zhang Lianyin said firmly.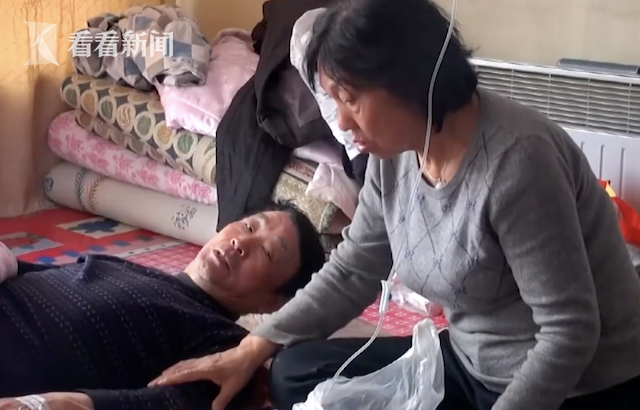 Some people say, why do you have to compete like this? But Zhang Lianyin, who is a soldier, is like this, just like his WeChat signature: strong, tenacious, persevering! Today, the survival rate of tree planting has reached more than 95%, and he has led the villagers to plant more than 2 million trees for his hometown. Today, Zhang Lianyin is still walking fast and full of energy.
(Source: "Military Report" Editor: Zhu Wenhao)
.