Original title: What are the important topics at the Wuzhen World Internet Conference?
What are the important topics at the Wuzhen World Internet Conference?Original Pan Chen Lu Jiu Finance
The positioning of Internet companies is changing, and the new positioning means a new mission.
Picture from Lu Jiu Finance
The 2021 World Internet Conference Wuzhen Summit will be held in Wuzhen, a water town in Zhejiang, from September 26 to 28. Since 2014, this annual gathering of Internet tycoons has always aroused the attention of all parties and attracted people's discussion.
This year's "Wuzhen Summit" will set up 20 sub-forums around the focus and hot spots of global cyberspace. On the basis of retaining the traditional characteristics of the forum, it will also focus on 5G, artificial intelligence, open source ecology, next-generation Internet, data and algorithms and other network technology new trends and new hotspots to set up new topics, and fully respond to domestic and foreign parties' concerns on data governance and network The rule of law, and general concerns about Internet corporate social responsibility, Internet charity and digital poverty reduction, global anti-epidemic and international communication.
In this conference, more than 300 Chinese and foreign companies will actively participate in the display of the latest technology products in the fields of artificial intelligence, big data, network security, etc. New formats.
To this end, Lu Jiu Finance summarized several important topics of this Internet Conference.
  01
  Artificial intelligence is the future
At the exhibition, 360 joined hands with Nezha Automobile to show people the technology applications related to artificial intelligence and autonomous driving. In May of this year, Internet company 360 invested in Nezha Motors to reorganize the Internet genes with the genes of traditional car companies.
In this regard, Zhou Hongyi, founder and chairman of 360, said that the development of new energy vehicles is a historic opportunity for China's auto industry to achieve overtaking in corners. If Chinese Internet companies can export digital technology to traditional auto companies, the future of China's auto industry is in the face. When it comes to the auto industry in the United States, Japan, and Europe, it will have great digital and intelligent advantages.
"I entered this field from a huge impulse, because I firmly believe that the combination of the Internet and traditional industries can represent the second half of the Internet. I don't want to stand by when this huge opportunity that can change China's future comes." Zhou Hongyi said.
At present, 360 has begun to build the Internet of Vehicles security capabilities for Nezha Automobile based on the security capability framework, including helping it establish a security infrastructure and a safe operation system. In addition, 360 continues to make efforts in vehicle network, vehicle network, vehicle cloud network and vehicle number network, and has achieved preliminary results through continuous optimization and improvement.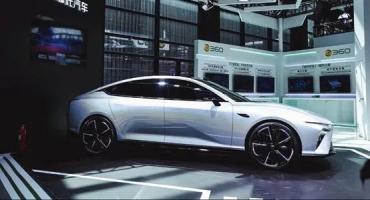 At the exhibition, Huawei demonstrated Cyrus Huawei Smart Selection SF5. The car is equipped with Hi Car's "people, car, home" full-scene smart interconnection solution. After the user starts the vehicle, there is no need to perform any operation, and the ongoing music playback and navigation information in the mobile phone can be displayed on the large screen of the vehicle. At the same time, Hi Car can also realize device interconnection and create a seamless full-scene experience. Users can remotely control smart terminals such as home air conditioners and smart screens.
IntegratedAliThe cutting-edge artificial intelligence of Dharma Academy and the "little donkey" of autonomous driving technology also appeared at the conference. It has the three characteristics of being very smart, very safe, and very capable. The brain's emergency response speed is 7 times that of humans. At the same time, it also has a five-fold safety design to ensure the safety of autonomous driving. It can run 100 kilometers when fully charged and can transport 50 packages at a time.
  TeslaPresident Musk delivered a speech via a video connection. He mentioned: "In the future, artificial intelligence and humans will be a two-way service symbiotic relationship. I hope this symbiotic relationship will benefit both digital intelligence and biological intelligence." He said : "Intelligent connected cars have become one of the next generation of Internet devices, which will change our lives."
  02
  Big data interconnection is the foundation
At the Internet Conference, 360 used the latest technology applications such as big data interconnection to create and showcase the "360 City Safety Brain". It is reported that 360 City Safety Brain uses new-generation information technologies such as cloud computing, big data, and AI/ML to centrally collect, intelligently analyze, and accurately research and judge information on urban cyberspace elements. It is positioned as the "early warning aircraft and anti-missile system in cyberspace", while effectively improving the level of urban network security governance, it also consolidates the city's competitive advantages and guarantees the development of new digital cities.
As the starting point for 360 to empower the cyber security industry and digital transformation, the 360 ​​City Security Brain has been applied in Chongqing, Suzhou, Tianjin, Qingdao, Hebi and other cities.
At the meeting, Dasouche focused on displaying the "automobile trading engine" system. The transaction engine can build a buyer profile based on data desensitized transaction behavior through cross-system data learning and data analysis, predict buyer preferences and purchasing power, and estimate vehicle prices based on transaction market and vehicle conditions, and build a vehicle source profile.
  QualcommPresident Cristiano Anmeng delivered a speech in the form of video. He said that with the development of 5G technology, the world will become a super mobile world in the future. 5G will connect massive amounts of data to the cloud, allowing experiences and terminals to benefit from the massive amounts of cloud. Content and empower new business models.
Musk said that Tesla has established a data center in China to store all the data generated by its Chinese business, including production data, sales data, service data, etc. Tesla will ensure that all user personally identifiable information will be stored safely in China.
The effective use of big data has given many industries more room for imagination. In the era of digital economy, with big data as the core, using technologies such as the Internet of Things, 5G, artificial intelligence, edge computing, blockchain, cloud computing, etc., through the production, collection, and operation of data, the digital space and physical space can be opened up. Form a digital twin closed loop.
In Zhou Hongyi's view, digitalization has the characteristics of "everything is programmable, everything must be interconnected, and big data drives business". The use of big data to drive business means that if data abuse, loss, pollution, internal theft and other incidents occur, it will directly affect business security.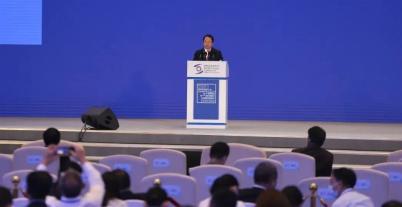 Therefore, big data security will become more important than ever in this era. It is foreseeable that in the future, the operation of the entire society, the management of the government, and the food, clothing, housing, and transportation of the people will be built on software, data, and the network. The world's security vulnerabilities are unprecedented, more vulnerable to attacks, and more harmful.
  03
  Cybersecurity is fundamental
Zhou Hongyi said at the meeting that future cyber threats will surpass traditional security threats and become the biggest threat in the digital age, affecting national security, national defense security, economic security, social security, and even personal security. National background cyber forces, advanced persistent threats, and organized cyber crime have become the biggest threats to cyber security in the world today. The targets, methods, layout, challenges, and harm caused by cyber attacks have all broken through conventions. Supply chain attacks, blackmail attacks, and industrial control equipment Various new attack methods such as attacks continue to refresh the imagination.
In the era of Internet of Everything, it is even more necessary to prevent "everything is at risk". The IoT security access gateway displayed by TOPSEC can form a security protection pain point that can be quickly deployed, effective immediately, manageable, controllable, and safe according to actual application scenarios. The security solutions for the virtual private network of the Internet of Things can be widely used in a variety of Internet of Things application scenarios such as petroleum and electric power, smart manufacturing, smart cities, and rail transit.
At the exhibition, Kaspersky Lab focused on five parts: endpoint detection and defense, Kaspersky Sandbox, industrial network security solutions, anti-targeted attack platforms, and situational awareness.
In the Wuzhen Internet Light Exhibition Hall this time, Qi Anxin exhibited a "face-changing" case of face recognition. Qi Xiangdong, President of Qi Anxin, said that because face-sweeping is everywhere nowadays, ordinary people do not understand the technology and think that it is safe to swipe their faces. In fact, potential safety hazards are everywhere, so be aware of them.
Network security is a three-dimensional and all-round guarantee. In the cooperation between 360 and Nezha Automobile, 360 not only deeply participates in the construction of Nezha Automobile's safety capabilities, but also actively promotes the establishment of the safety ecology of intelligent networked vehicles, including promoting the formulation of industry safety standards and helping car companies to quickly Establish vehicle network security detection capabilities, and promote the implementation of smart transportation.
Zhou Hongyi believes that in the future, digitalization will no longer face simple security issues in the past, but complex security issues. Cloud security, big data security, IoT security, terminal security, supply chain security, and network communication security will be the six foundations. Security Question. From network security to digital security, the old thinking of traditional network security can no longer be continued. To this end, 360 proposes to use digital thinking to reshape network security, build new tactics, new frameworks and new capabilities, and form a new digital security system for the future.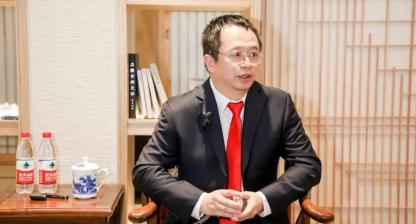 In Zhou Hongyi's view, to build and guard a community of shared future in cyberspace, and to solve complex digital security issues, a systematic solution is necessary. However, traditional security, as a vassal of informatization, lacks top-level design and relies on the continuous piling of a single product or multiple products and cannot form a systematic solution. Therefore, we must use digital thinking to reshape network security, build new tactics, new frameworks and new capabilities, and form a new digital-oriented security system.
  04
  Build a digital civilization and a community with a shared future in cyberspace
In this annual World Internet Conference, Vice Premier Liu He attended by video. He emphasized that China's overall macro-economy is currently stable, with experience and ability to manage risks, and its development prospects are very bright. Therefore, we will unswervingly promote reform and opening up and high-quality development, vigorously strengthen the construction of new infrastructure, promote the development of the software industry, continue to improve the market-oriented, legalized, and internationalized business environment, and expand high-level opening up. At the same time, adhere to the "two unshakable", support the healthy development of the private economy, support entrepreneurs to innovate and start businesses, and support the healthy development of the Internet and the digital economy.
The rapid development of the Internet industry not only has entrepreneurs' pioneering and innovative, forge ahead, but also has great opportunities given by the times. Zhou Hongyi said at the meeting that in the past 20 years, Internet companies have seized the development opportunities of the times and helped realize the digitalization of Chinese people's eating, drinking and playing, food, clothing, housing and transportation. At present, the positioning of Internet companies is changing, and the new positioning means a new mission. Therefore, Internet companies must take on the responsibilities of "going up the mountain" and "going down to the sea" in the new era, that is, going up the high mountains of science and technology, going down the blue ocean of digitalization, sticking to the position of science and technology serving the country, and unswervingly devoted to the great cause of building a network power and a digital China.
As a company that has grown up in the air, today's technology companies must not only continue to improve their scientific and technological strength, but also earnestly fulfill their own responsibilities and obligations, and contribute to the development and progress of the entire society. For a long time, 360 Company has not only worked hard to improve technological innovation and ensure network security, but also fulfilled its social responsibilities and promoted social progress. Zhou Hongyi said that in the future, 360 will strive to develop into a world-leading digital security company, continue to serve the digital national strategy, provide security services and guarantees for digital transformation, and guard the community of shared future in cyberspace.
Nowadays, digital technology is being fully integrated into human society and has brought extensive and profound impact on production and life. Under the development trend of digitalization, informatization, networking, and intelligence, we should seize opportunities, respond to challenges, stimulate the vitality of the digital economy, enhance digital efficiency, optimize the digital social environment, build a digital cooperation pattern, and build a digital security barrier. Let digital civilization benefit mankind, and promote the construction of a community with a shared future in cyberspace and a community with a shared future for mankind.
The truth cannot be revealed, only close
Author: Pan Chen Editor: Liya Typesetting: East
.