The candidate for the presidency of Ecuador Yaku Perez He visited the Ecuadorian capital and nearby places like Sangolquí.
Through his social network Twitter, the candidate Yaku Pérez shared his stay in representative places in the city of Quito, where he was able to talk with his followers who made themselves felt during the congregation. Under his idea of ​​an ecological Ecuador, the Ecuadorian politician mobilized only by bicycle during the tour on the morning of Saturday, June 3, 2023, representing his ideals.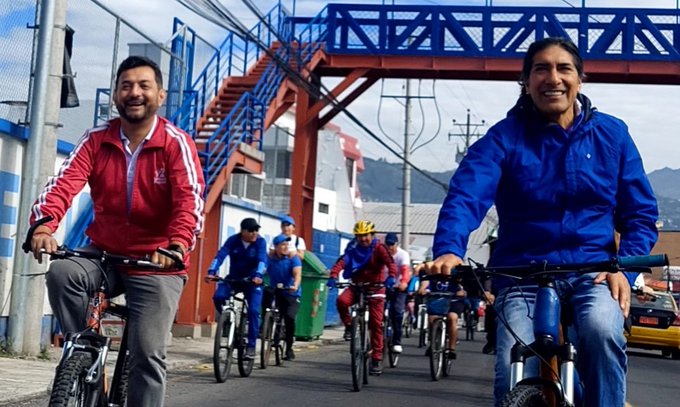 The former vice president of Supreme Electoral Court of Ecuador, Geovanni Atarihuana was present during the day where he demonstrated his support for the candidacy of Yaku Pérez "Drop by drop the flow of change grows. By bike and walking, sharing the affection of the people in Sangolquí and Quito "he commented on his social networks.