Sun, sea, a customizable training plan via app and Bibione like Venice Beach, with the beach it becomes fitness throughout the summer. This is the trend launched by the Venetian resort which it will make available to its guests throughout the summer over 240 hours of lessons, 24 expert instructors and the most popular disciplines of the momentto be practiced directly "on the beach"
Bibione like Venice Beach: the beach becomes fitness throughout the summer
Make way for the best gym outfits in your suitcase: for these holidays, well-being by the sea goes into "Active" mode.
The first umbrellas have yet to be opened, but the Venetian beach of Bibione – among the first in Italy in terms of number of visitors – is already ready to set a trend, announcing the novelty for next season. Is called BibioneBeActive, an exciting sports program dedicated to the most popular disciplines of the momentwhich the seaside resort will offer free to its guests throughout the summer.
In Bibione the professional workout is on the beach
Like in the gym, actually better, because you train on vacation and immersed in nature, with a program that brings together the best of international fitness. From 5 June to 8 September, tourists staying in Bibione will have 24 expert instructors at their disposal, over 240 hours of lessons and 14 weeks in which to practice your favorite disciplinesor experiment with new ones to cultivate when you return to the city.
Holistic activities and functional workouts, circuits dedicated to Combat and the most popular lessons to the rhythm of music will alternate on the beach, from morning to afternoon, three days a week. There will also be an area dedicated to the youngest with dance and yoga courses, as well as beach volleyball and beach soccer schools for children aged 6 to 12 and for teenagers aged 12 to 17.
A customized training plan
No age limit or level of preparation, therefore, in Bibione an active holiday becomes an opportunity for everyone to have fun and feel fully fit, with the freedom to choose what type of training to treat yourself to every day. Thanks to the BibioneBeActive app, it will in fact be possible to create a real personalized "fitness routine", by booking your favorite lessons by discipline, trainer and workout intensity.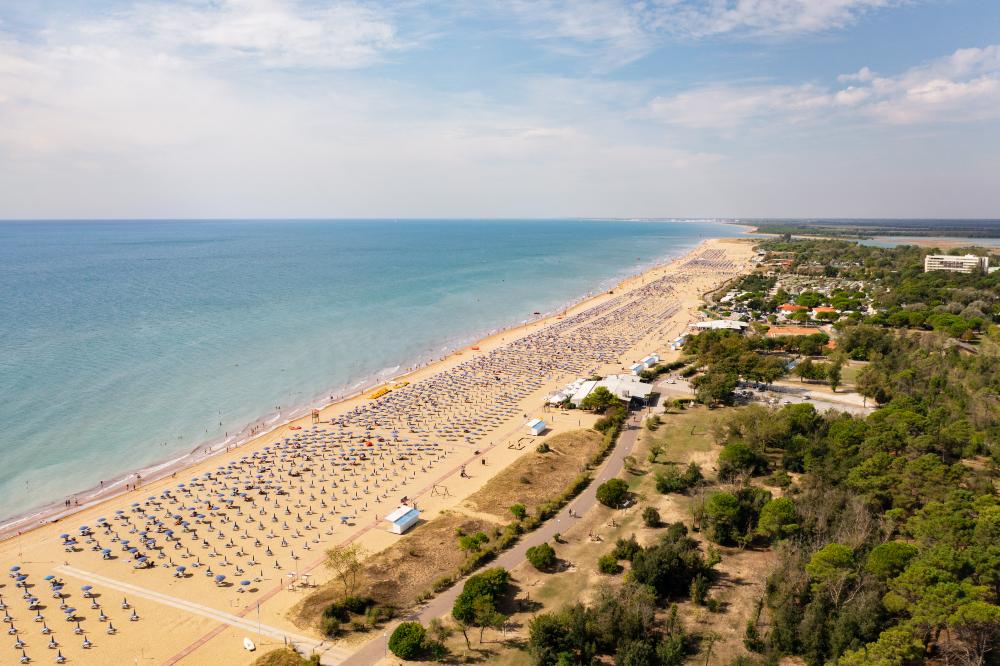 An initiative promoted by Bibione and SportFelix – the leading Italian brand in sports tourism – which already aims to become a model for the coming summers, with the aim of offering, alongside the timeless sunbathing and sea, a space that is always better qualified for personal well-being.
READ ALSO: The 10 beautiful beaches to discover in Italy this summer
Advertising