At 21:30 on October 30th, Beijing time (15:30 local time in Germany), the 2022 Bundesliga round of the 10th round of the focus of the competition began. Bayern Munich 5-2 away from the Berlin United, Lewand scored twice. Sane and Koeman scored, and Mueller passed 1 shot from 3 passes. Bayern won 3 consecutive league victories.
Both sides were tied in both rounds last season. Bayern had 2 wins and 2 draws against Berlin in the previous 4 league matches. Koman, Toliso, Zule and Stanisic alternate appearances.
In the 15th minute, Yekel blocked Sane's handball foul in the penalty area, and Lewandt made a penalty kick. In the 23rd minute, Kimmich set a free kick, Mueller stepped on it, and Lewand shot into the net in the penalty area, 2-0. In the 34th minute, Koeman made a cross from the right, Muller hit the spot, and Sane scored from close range, 3-0.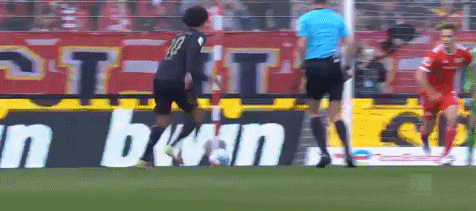 Bayern 1-0, Lewand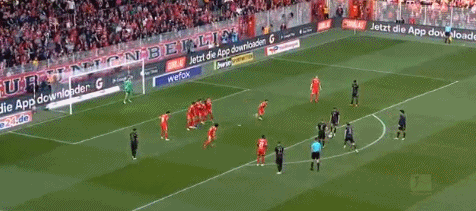 Bayern 2-0, Lewand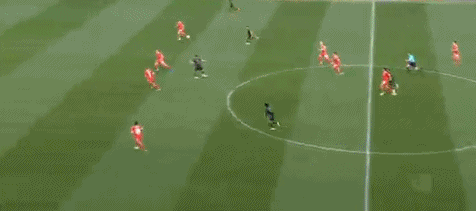 Bayern 3-0, Sane
The Berlin United regained a city in the 43rd minute, Haraguchi Yuanqi crossed from the right and Gisselmann volleyed into the far corner 10 yards from the left of the penalty area, 1-3.
Berlin Union 1-3, Gisselmann
In the 60th minute, Muller passed the ball and Koeman broke into the right side of the penalty area and shot into the near corner, 4-1. In the 65th minute, Berlin United pulled one more city, Behrens broke into the penalty area to the left and passed back, and Luersson pushed forward into the net from the penalty area, 2-4. In the 79th minute, Pamecano passed the ball and Muller scored the net from 15 yards, 5-2.
Bayern 4-1, Koeman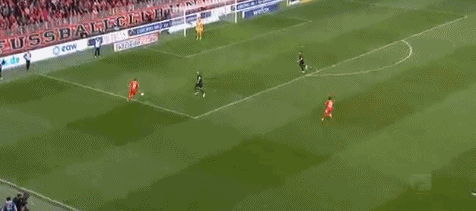 Berlin Union 2-4, Luersund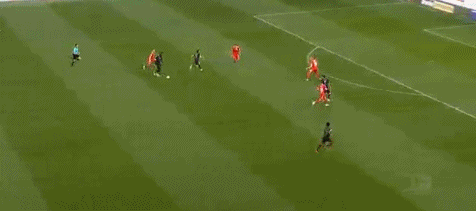 Bayern 5-2, Muller
Bayern (4-2-3-1): 1- Neuer; 44- Stanisic (69′, 5-Paval), 4- Jule, 21- Hernandez (69′, 2 -Pamecano), 19-Davis; 6-Kimich, 24-Tolisso (69′,18-Sabitzer); 11-Koman (80′,7-Gnabry) , 25-Müller, 10-Sane (62′, 42-Mushala); 9-Lewan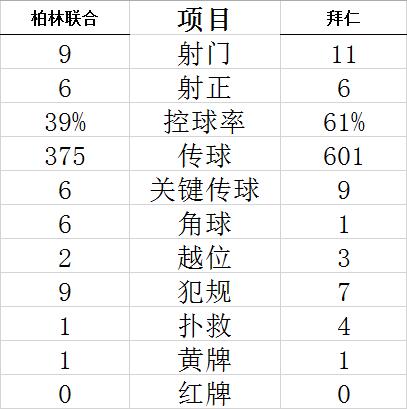 Technical Statistics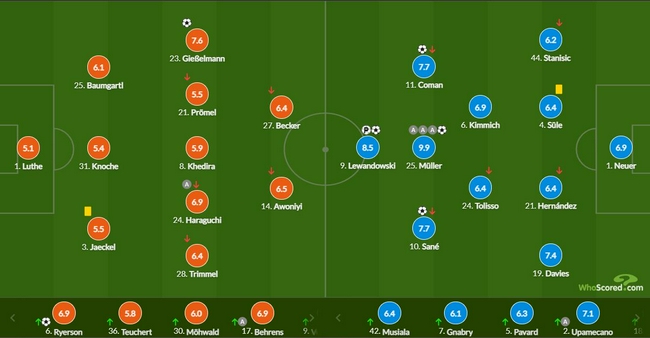 Player rating
(Sco)
.