In the final of the ATP1000 Madrid Masters, the top seed Alcaraz defeated the lucky loser Struff 6-4, 3-6, 6-3 in the qualifiers, successfully defended his title, and won the 4th championship of the season and the 10th career crown!
Alcaraz, who remained unbeaten in 11 European clay court seasons, won his fourth Masters title. He also became the first player to defend his title in Madrid after Rafael Nadal in the 2013-14 season.In addition, he isAfter Nadal in Monte Carlo and Rome in the 2005-06 season, he is the youngest player to defend the Masters.
at the same time,AlcarazHe is the sixth youngest player to achieve 10 crowns since the Open Era.List of the youngest players to achieve 10 crowns (open era):
6. Alcaraz is 20 years old
Seven of Alcaraz's 10 crowns came on clay courts and three on hard courts:
2021 ATP250 Umag
2022 ATP500 Rio
2022 ATP1000 Miami
2022 ATP500 Barcelona
2022 ATP1000 Madrid
2022 US Open
2023 ATP250 Buenos Aires
2023 ATP1000 Indian Wells
2023 ATP500 Barcelona
2023 ATP1000 Madrid
"It's very, very special for me.Lifting the trophy in Madrid, playing in my country, doing well, in front of the home crowd, family, friends, everyone close to me, being a champion is so special.For me it was a special feeling that I will never forget.said Alcaraz after the win.
"It was a very tough game, Struve played very aggressively.In the second set, I had a lot of chances to break his serve, but I didn't take it, and I told myself that I had to stay positive all the time to have a chance of winning, and I think I did that in the third set."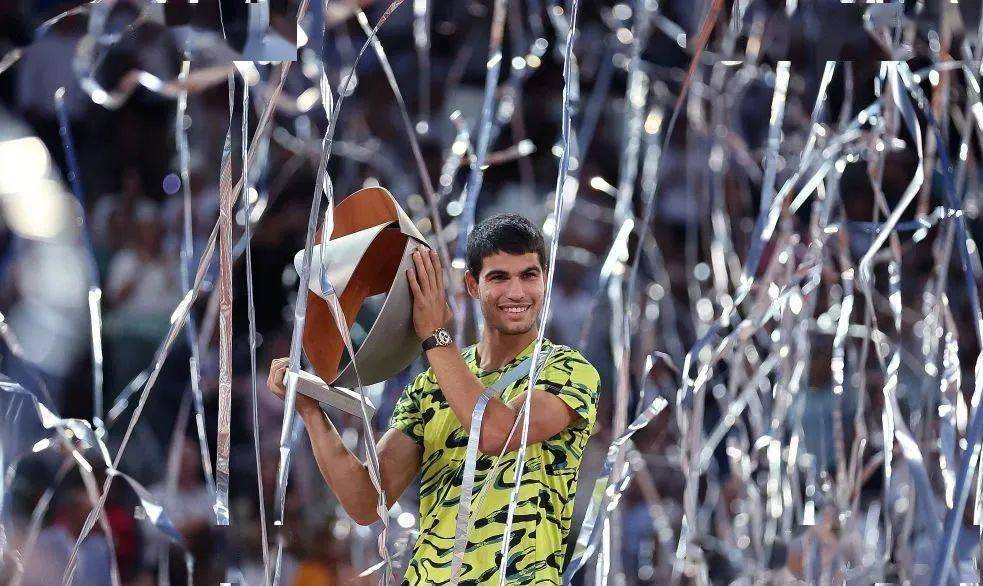 Alcaraz will then turn his attention to Rome, making his debut for the tournament.
"It will be my first time playing in Rome, I really want to go there, I missed it last year, it's a tournament I've been looking forward to since I was a kid.I don't know what it's like to race there, but I'm definitely going to enjoy it."
Although he lost to Alcaraz and missed the championship, Struff was proud of his outstanding performance. "It's been an incredible journey from being the lucky loser to reaching the final and being the runner-up. I hope this gives me a lot of motivation in the coming weeks and months, it's been so far in my career best achievement."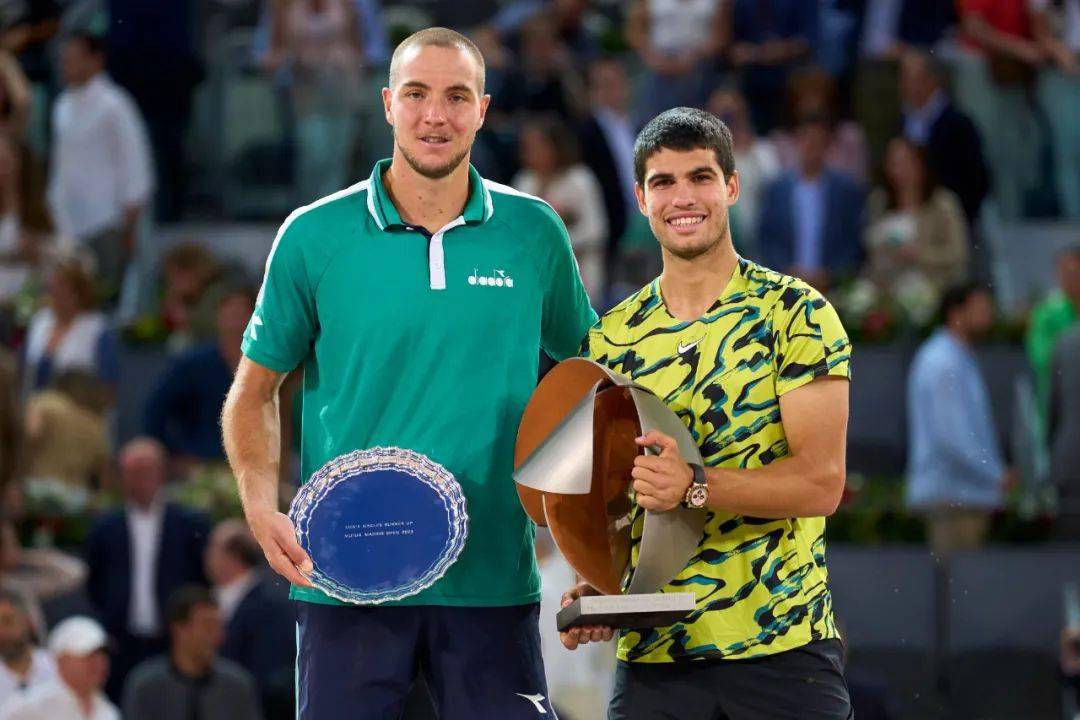 "Of course I would have liked to have gone all the way today, but I would definitely say that if someone had told me two weeks ago that you were going to be in the final, I would have taken it. I'm proud of the way I played, I'm proud of the way I showed today. Proud of our level." With runner-up points, Struff moves up to No. 28 in the ATP Rankings for the week, and will move up to No. 13 on the road to the Torino Championship.
| |
Wu Yibing won his first ATP Tour Championship!
Djokovic wins 22nd Grand Slam title!
Federer completes the last game of his career and officially retires!
ATP50th Anniversary
Netflix to produce groundbreaking tennis docuseries Return to Sohu to see more