On the evening of July 4th, Beijing time, in the eighth round of the 2022 Chinese Super League, the Cangzhou Lions played against Chengdu Rongcheng. In the first half, Jin Mingyou scored and Chengdu Rongcheng took the lead; in the second half, Oscar equalized with a shot. At the end of the game, Chengdu Rongcheng 1-1 Cangzhou Lions.
#Let's look at the eighth round of the 2022 Chinese Super League#
Before the game, Cangzhou Lions ranked 14th in the standings with 1 win, 3 draws and 3 losses with 6 points, while Chengdu Rongcheng ranked 15th with 5 draws and 2 losses with 5 points.
In the 7th minute of the game, Oscar scored the ball brilliantly, and Bugra Khan Scandal scored a single shot, and the shot from the far corner was resolved by Chengdu Rongcheng goalkeeper Geng Xiaofeng. In the 10th minute, Zhou Dingyang's tactical foul caused a conflict between the two sides. In the 21st minute, Romulo sent a precise pass, Jin Mingyou successfully pushed the goal against offside, Chengdu Rongcheng scored the first goal, 1-0 Cangzhou Lions.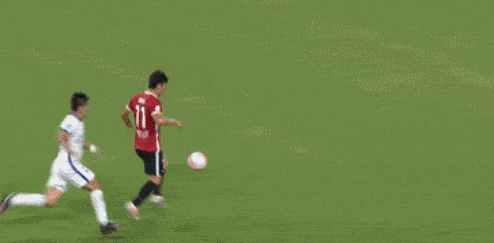 In the 24th minute, Felipe took a low shot and passed the sliding door. In the 30th minute, Yang Yun fouled Wu Guichao. After a VAR decision, Yang Yun received a yellow card.
After the first half, Chengdu Rongcheng led Cangzhou Lions 1-0.
In the second half, it was easy to fight again. In the 51st minute, Felipe scored a single-handed shot, but the shot hit the post and popped out. In the 52nd minute, Zhou Dingyang received a yellow card for a foul. In the 56th minute, Chengdu Rongcheng had an offensive opportunity, and Jin Mingyou headed to the center post. In the 74th minute, Gan Chao swept Yang Yiming in the penalty area, the referee awarded a penalty kick, and Oscar took the penalty overnight! The Cangzhou Lions equalized, 1-1!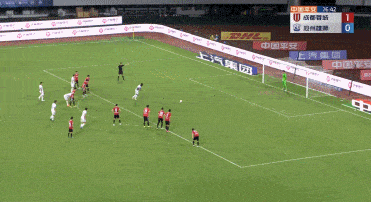 In the 87th minute, Meng Junjie fouled Shao Puliang and received a yellow card. In the end, the whole game ended, and the Cangzhou Lions drew with Chengdu Rongcheng 1-1.
Cangzhou Lions: 14-Shao Ruiliang, 6-Yang Yun, 21-Jiang Zhe, 23-Yang Yiming, 28-Yang Xiaotian, 30-Liu Yang, 8-Lin Chuangyi (92′ 4-Chen Zeng), 11-Bugra Khan-Skan Daner (U23) (45′ 20-Liu Xinyu), 15-Sabiti-Abudusalamu (45′ 17-Park Shihao), 27-Ma Fuyu (U23) (85′ 33-Zhang Xiangshuo (U23)), 10- Oscar
Chengdu Rongcheng: 1-Geng Xiaofeng, 5-Hu Ruibao, 17-Gan Rui, 26-Liu Tao, 40-Richard (72′ 13-Hu Jing), 8-Zhou Dingyang, 10-Romulo (63′ 39-Gan Chao) ), 11-Jin Mingyou, 15-Wu Guichao(79′ 16-Hu Mingming), 29-Muta Lifu(U23)(79′ 21-Meng Junjie(U23)), 9-Felipe(72′ 19-Xiang Bai Xu)
(Editor: Ronaldinho)Return to Sohu, see more
Editor:
Statement: The opinions of this article only represent the author himself, Sohu is an information publishing platform, and Sohu only provides information storage space services.