From March 24th to 25th, Beijing time, Cobra Puma Golf held China's 2023 new product launch conference in Xiamen. This should be the latest new product launch event for major brands this year, and the strange thing is that it is not called seriously Instead of a press conference or press conference, a term that is very close to a religious group or a blind date event is used: a meeting of fate. Get married? What is the relationship?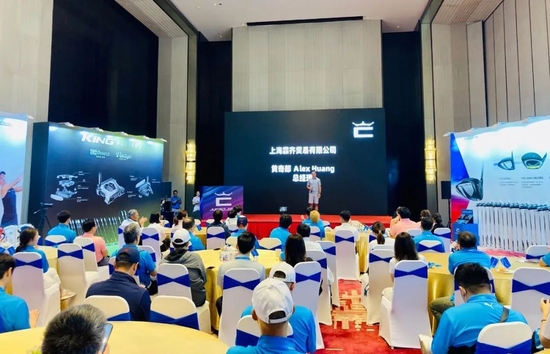 According to Huang Qilang, the head of Shanghai Linqi Trading, the general agent of Cobra in China: renew old relationships and make new ones. Translated into vernacular: let's continue to support old customers, and let's start communicating with new customers!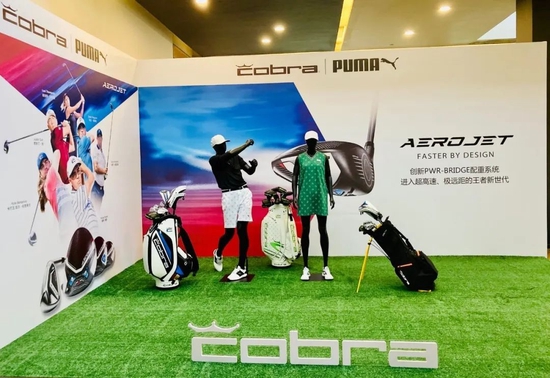 Although Cobra belongs to the PUMA Group, it is also one of the top five brands in the United States. It also has stars such as Rickie Fowler, Gary Woodland, and Kyle Burkeshaw. Berkshire), the world champion of long range with a clear image, but in China, there has been no good opportunity for development, and even disappeared in the Chinese golf equipment market for a while. Therefore, this grand "marriage meeting" is tantamount to announcing to the Chinese golf industry and media: Cobra is back, and it will bring a whole series of new products with excellent performance, such as Aerojet, King, Snakebite, etc., to present to all golf lovers friends.
"Cobra established a branch in China six or seven years ago, but it has not performed well, so there was a pause in the middle. In 2019, our F9 series products have very good innovations, and the response in the global market is very good, so the headquarters Hope to return to the Chinese market." Paul Yu, general manager of Puma Taiwan and head of Cobra Greater China, explained. "Because I am the only one in the whole team who is familiar with the golf industry and loves this sport, I jumped out to take on this task. If you look at Cobra purely from the perspective of golfers, its products are really good, and Be brave in innovation and always be at the forefront of the times."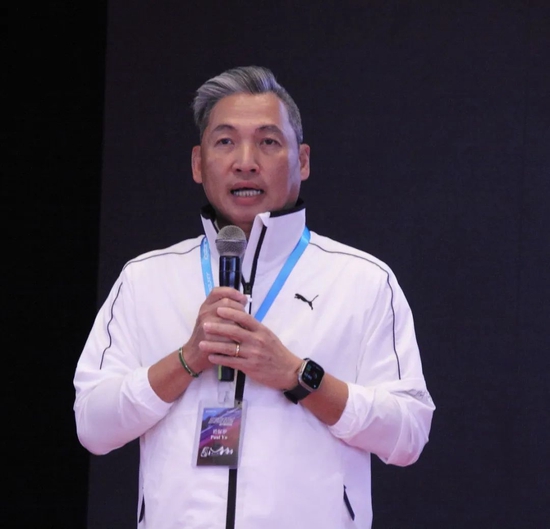 Paul Yu spent a lot of time convincing Huang Qilang, a long-time friend who had worked in China Taiwan International Trade Center and represented Cobra Golf many years ago, to take over as the general agent in China. Grand plans to gain a foothold in the Chinese market. Helpless, people are not as good as heaven. The outbreak of the new crown pneumonia epidemic in 2019 has greatly impacted the golf industry. In addition, there will be problems in the quality control of some clubs in the Radspeed series in 2022. This is another big blow to Cobra, which wants to regain its foothold in China. . It is hard to hope that the new crown pneumonia epidemic will slow down this year, and China will fully open up and return to normal. In the past, Basileus, Itobori, MetalFactory and TP have been successfully launched in China. Huang Qilang, who has a brand name such as Mills, decided to hold this event to officially announce that Cobra AeroJet is about to take off!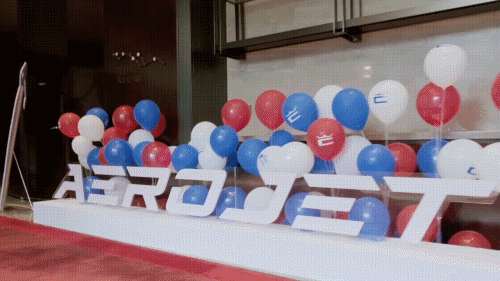 "I participated in the sales of Cobra more than 20 years ago, so I know this brand very well. Cobra may be at a low point now, but it will definitely climb up again." Huang Qilang said. "Especially this year's products are very good, very bright, so I am very confident. Cobra is not a brand called for superstars, but is committed to how to develop clubs that can suit every golfer, so that they can play in the game. The performance on the court is even more extreme. 2023 is a brand new start for Cobra, our first spring in China, and we hope to have everyone's participation."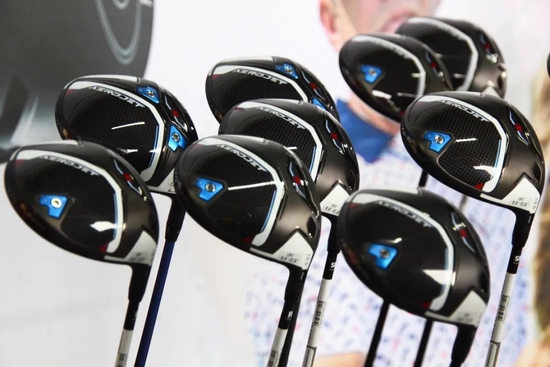 Paul Yu added that Cobra's products have always had a very eye-catching appearance design, which can make golfers like it at a glance. And the batting performance is relatively stable and easy to use. In addition, compared with several other mainstream brands, the price is relatively affordable, and the design of the cue also has a lot of room for customization. Through the weight screw and adjustable hosel, the most suitable one can be customized. Club Specifications.
"As a golfer, I really recommend the new Aeroject series of drivers, the more streamlined shape of the clubhead really improves speed. Personally, the clubhead speed has increased compared to the previous generation 1mph." Paul Yu said. "As for the irons, I use the latest King CB/MB composite forged irons, which feel really good and sticky to the ball. Putting has always been my weak point, but since I used the Nova of the Vintage series, the putting performance has improved. It really got better!"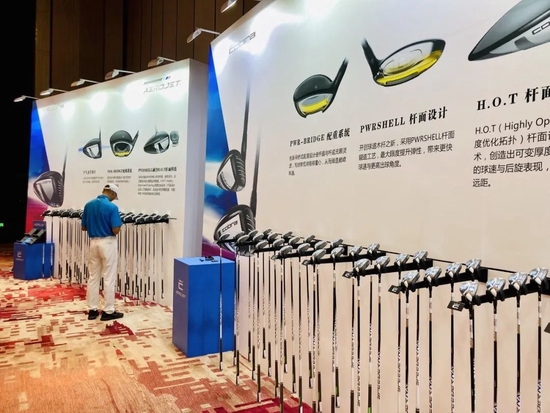 "For Cobra's performance in the Chinese market this year, I don't expect much growth." Paul Yu said. "However, I am very confident in the product, and I hope that through this opportunity, Chinese consumers will have a new understanding of Cobra."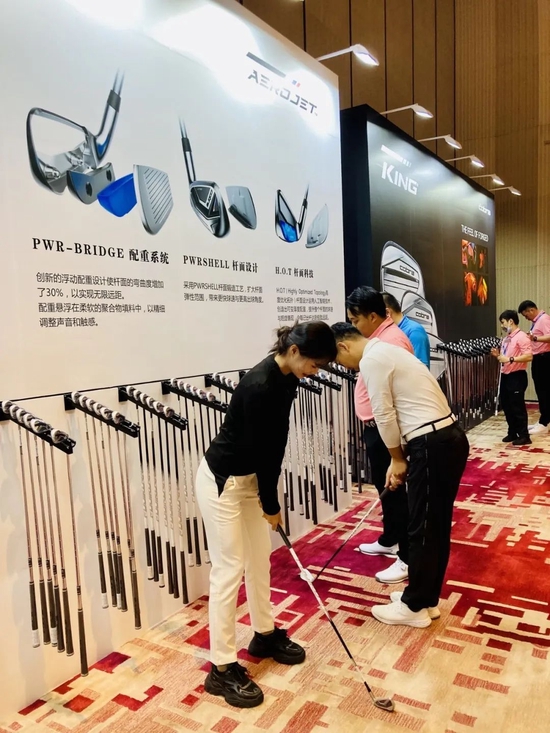 How does the COBRA AEROJET perform?listen to what they say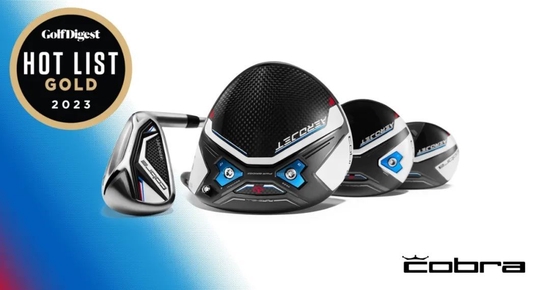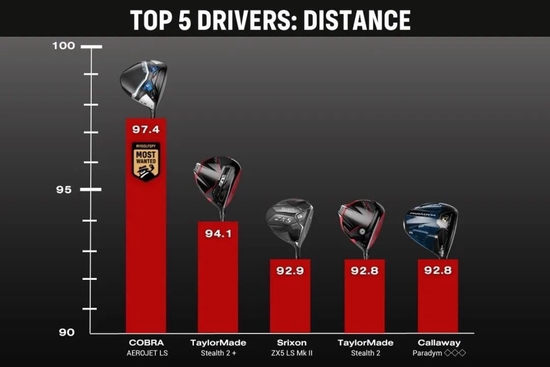 Judging from the evaluations of major golf media this year, including Golf Digest and MyGolfSpy, the evaluation of the Aerojet series is indeed quite high. In particular, the low-spin Aerojet LS driver not only won the Gold Medal of Golf Digest, but also ranked first in the distance list in MyGolfSpy's 2023 driver evaluation, with a high evaluation of 97.4 points.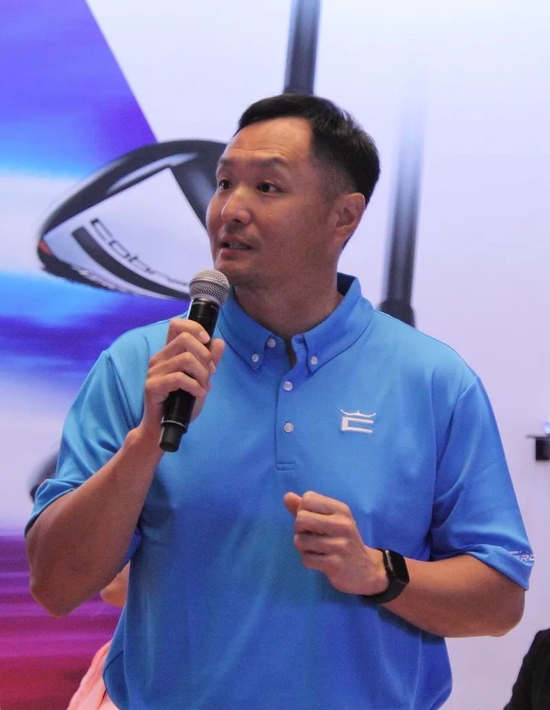 So, how did the trial play in China react? The experience of Chinese professional player Bo Ning can be summed up in one sentence: it is far!
Bo Ning said that the most obvious difference of Aerojet driver is the improvement of ball speed. "My clubhead speed is around 110-112mph, before using other drivers, the ball speed fell around 160mph. After switching to Aerojet, using the same shaft, the ball speed can be increased to around 165mph, and the total distance has increased. 10 to 15 yards." Bo Ning said.
"The backspin control is also very good. I tried to test with a harder and a softer shaft. Even with a relatively soft shaft, the backspin can be controlled at around 2500rpm." Bao Ning continued. "It's really like what Cobra said, using various technologies and reasonable design, the Aerojet has really improved significantly in terms of distance."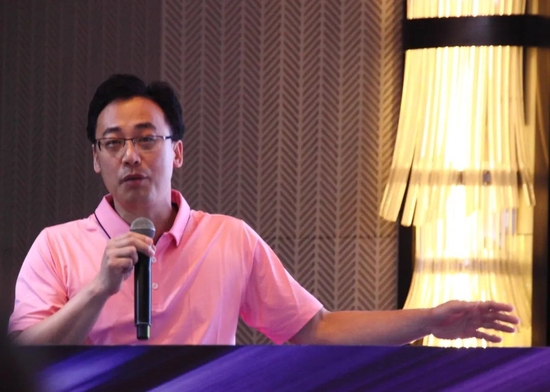 As for Wang Yuxi, who runs a golf equipment workshop in Beijing, he only likes Cobra's unique equal-length irons. He emphasized that Cobra has always been his favorite brand, because there are many independent designs, not like other brand products, which are very homogeneous. More importantly, "Cobra's design is a practical design, not an exaggerated publicity with an impractical design like some brands." Wang Yuxi said.
Although Cobra is not the first brand to launch equal-length irons, in the past few years, through cooperation with star Bryson Dechambeau, equal-length irons have been more widely accepted by the market. Wang Yuxi said that Cobra's equal-length irons not only have the same length and weight for each number, but also adjust their performance according to the needs of long, medium and short irons. For example, long irons have a shorter hosel and a lower center of gravity, making them easier to pill. The short irons feature a longer hosel and a higher center of gravity for optimal control. And this design allows golfers like him who don't practice often to get a more stable hitting performance.
"In the past, when facing the approaching greens of 160 to 200 yards, the results of using the 4, 5, and 6 irons were very unstable, but since switching to Cobra and other long irons, the performance is relatively stable. The results have naturally improved." Wang Yuxi said. But he also admitted that it is difficult for some older golfers to accept equal-length irons, because they are just not used to them. However, if you are willing to try, after a period of running-in, you will definitely fall in love with equal length irons like him.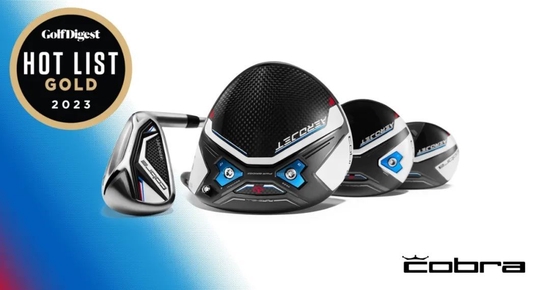 COBRA AEROJET full series product introduction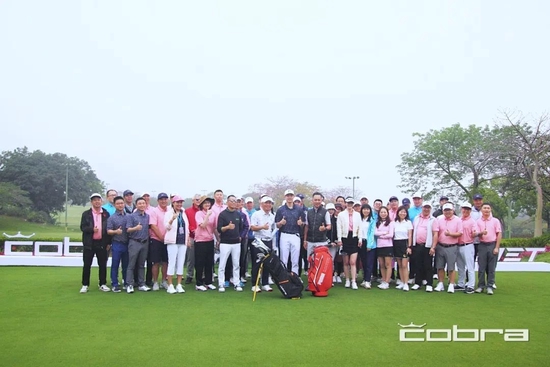 Thank you for participating in the fun together, let us take off at a new start