Star Online | Author: He YalingEditor: Li KexinSupervisor on duty: Huang SidaOn-duty editorial board member: Lin Zhile
(From June 26th to 27th, the 2022 Hunan Provincial Sports System Senior Fishing Competition will be held.)
(The competition attracted more than 60 athletes, the oldest being 89 years old.)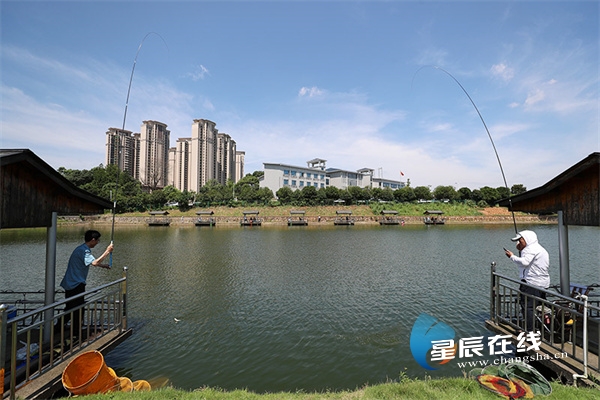 (Silent lakeside, one person and one fishing rod, infinite happiness.)
  Xingchen Online June 29th (Xingchen Omnimedia reporter He Yaling correspondent Gu Bin)A wild guest has two hooded temples, and a young boy has a fishing rod;If you get fish, why do you want to be with me? The fun of fishing, whoever participates knows.6moon26—272019, sponsored by the Hunan Provincial Sports Bureau and the Hunan Provincial Sports Association for the Elderly2022The Hunan Provincial Sports System Senior Fishing Competition was held in Xiangyin County, Yueyang.
The competition is held toImplement the spirit of the State Sports General Administration's "Notice on Further Doing a Good Job in Sports for the Elderly", and promote the Chinese nationThe fine tradition of "respecting, respecting and loving the elderly" constantly enriches the sports and cultural life of the elderly and improves the quality of life。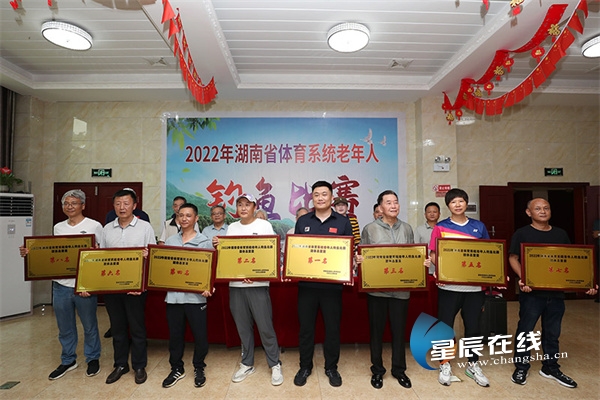 (The top eight in the group's total score.)
(The top eight of the individual scores. The above pictures are provided by the correspondent Gu Bin)
This competition consists of two categories: team competition and individual competition (total personal weight).4The sum of the weights of the athletes is the team result of the unit, and the top 8 individual total weight and team total weight are admitted respectively. Twelve teams from the provincial sports system,60A number of athletes participated, the oldest being89age. After a happy competition, in the end, representatives of the Provincial Swimming Management Center Team, Zhangjiajie City Team, Zhuzhou City Team, Xiangxi Autonomous Prefecture Team, Provincial Athletics Management Center Team, Bureau Retirement Branch Team, and Provincial Gymnastics Management Center representatives The team and the Yueyang City representative team won the top eight in the group's total score; the top eight in individual scores were Zhou Shaoqing, Chen Xiangfu, Qiu Haiyang, Shi Wei, Chi Tingguang, Zhao Bilong, Zhou Yangde, and Tian Jihua.
On weekends, find a small river, bring your favorite fishing rod and pony, throw the rod, play the nest, and forget all the pressure.The competition makes everyone feel fully involvedThe fun of "fishing day group",It has been fully affirmed and praised by the majority of old comrades. Everyone expressed their hope to hold more related activities in the future to enrich the spiritual and cultural life of retired cadres and show the good spirit of retired cadres.