On February 27, Beijing time, in the fifth round of Serie A in the 20/21 season, AC Milan drew 3-3 with Roma, missing the 5-game winning streak in the new season. Ibrahimovic scored twice to top the scorer list, but AC Milan led 3 times and was tied 3 times. They were unbeaten in 22 games in all competitions and scored at least 2 goals in 11 consecutive games, creating a 61-year record.
2. AC Milan has been unbeaten in 22 consecutive games across seasons, and scored at least 2 goals in 11 consecutive games, creating a 61-year record
At only 1 minute and 06 seconds into the game, Raphael Leo made an exquisite pass. The 39-year-old Ibrahimovic successfully turned offside.
In the 10th minute, Pedro received a direct pass from his teammate and entered the penalty area, but Kjaer took the lead to clear the ball.
In the 14th minute, Roma won a corner kick, Pellegrini made a cross, AC Milan goalkeeper Tartarusanu made a misjudgment, Dzeko nodded and scored, 1-1!
In the 28th minute, Ibrahimovic made a ball with his heel in the penalty area. The ball hit the body of Roma defender Kumbra and then bounced back to his hands. Ibrahimovic immediately complained about the opponent's handball, but the referee ignored it.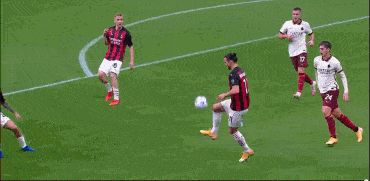 In the 30th minute, AC Milan got a corner kick, Calhanoglu made a cross, Kjaer clicked behind, and the ball hit the post and popped out.
In the 31st minute, Roma defender Ibanez volleyed vigorously, and AC Milan goalkeeper Tartarusanu blocked the ball in time.
In the 47th minute, Rafael Leo crossed the goal from the bottom, and Sale Markles followed up with a right-footed push and shot the ball into the injured corner, 2-1! AC Milan scored at least 2 goals in 11 consecutive games.
In the 52nd minute, Roma almost equalized the score. Mkhitaryan made a pass from the left, and Dzeko followed up with a volley and hit high.
In the 68th minute, Mkhitaryan's shot caused Tatarusanu to drop, Pedro followed up with a supplementary shot and was brought down, the referee awarded a penalty kick. In the 71st minute, Wellerto scored and Roma equalized again, 2-2!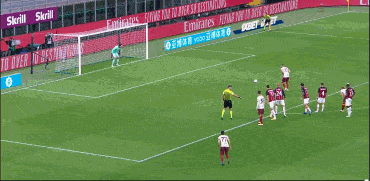 In the 78th minute, Charhanoglu was brought down in the penalty area, and the referee awarded a penalty kick. Ibrahimovic made it overnight, 3-2!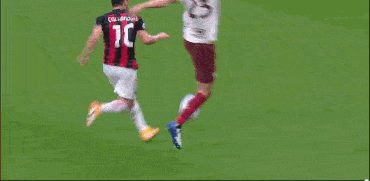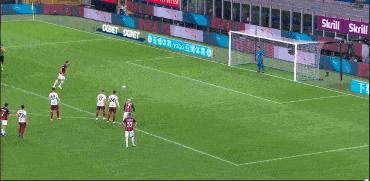 In the 83rd minute, Ibrahimovic made an early clearance and kicked empty and turned into an own goal assist. Kumbra succeeded in a shovel shot from the back, 3-3! Rome fell behind 3 times and equalized 3 times!
game data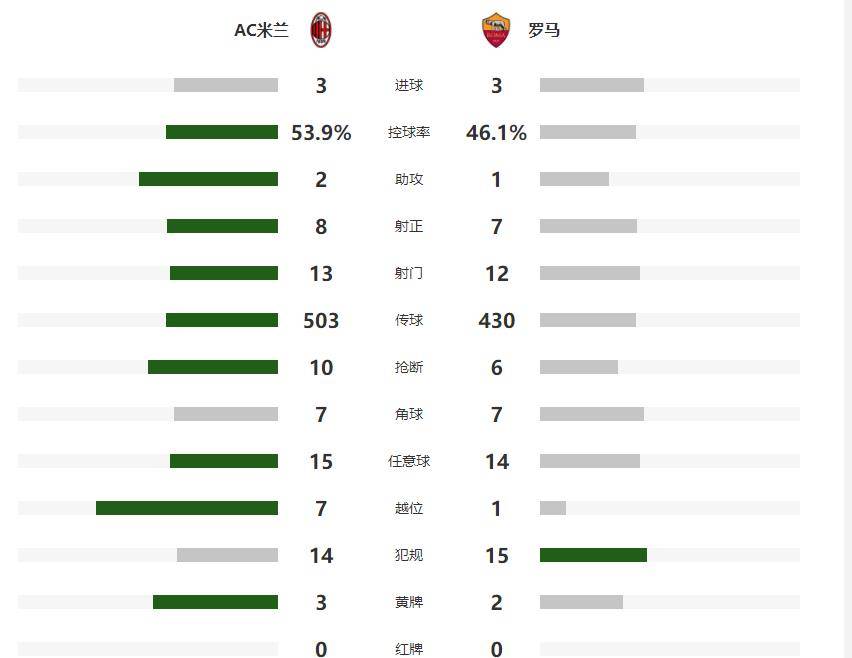 lineup
AC Milan (4-5-1)
Goalkeeper: 1-Tatarusanu
Defenders: 2- Calabria, 24- Kyle, 13- Romagnoli, 19- Teo Hernandez
Midfielder: 79-Casey, 4-Ben Nasser, 56-Sale Markles (72′ 7-Castillejo), 10-Charhanoglu, 17-Raphael Leon (72′ 33-Krunic)
Forward: 11-Ibrahimovic
Unappeared substitutes: 90-Antonio Donnarumma, 96-Yandal, 14-Conte, 5-Dalot, 43-Duarte, 20-Kalulu, 21-Dias, 33- Krunic, 8-Tonali, 29-Colombo, 27-Daniel Maldini
Rome (3-4-3)
Goalkeeper: 83-Mirante
Defenders: 3-Ibanez, 23-Gianluca Mancini, 24-Kumbra
Midfielder: 2-Karlsdorp (66′ 33-Bruno Perez), 17-Wei Letu (86′ 14-Villar), 7-Lorenzo Pellegrini (76 ' 4-Christante), 37-Spinazzola
Forwards: 11-Pedro, 77-Mkhitaryan, 9-Dzeko
Unappeared substitutes: 12-Farelli, 13-Pau Lopez, 5-Juan, 18-Thornton, 20-Fazio, 21-Majoral, 31-Carles-Perez , 57 – ProvidenceReturn to Sohu to see more