Lake Litman
College Football & Soccer Analyst
DALLAS — Kim Mulkey had never seen Caitlin Clark play in person before, so when she finished her postgame media obligations following LSU's 79-72 win over Virginia Tech on Friday night, she rushed back to the court.
What Mulkey witnessed is what everyone knows by now. Clark, who was named Naismith Player of the Year, shredded South Carolina's (previously) impenetrable defense for 41 points, eight assists and six rebounds as Iowa toppled the defending national champions, 77-73.
"I couldn't take my eyes off her," Mulkey said. "Gosh, she's special. She's special."
It didn't matter that the overall 1-seed Gamecocks had 49 rebounds to the Hawkeyes' 25. It didn't matter that Clark had eight of her team's 10 turnovers. Clark put on a show and accounted for 75% of her team's points (through scoring and assists), which included her having a hand in every single point the Hawkeyes scored in the fourth quarter.
Now, it's Mulkey's turn to whip up a game plan for Clark. She's hoping to lead the Tigers to their first national championship in program history (women's or men's) in just her second season in Baton Rouge. Mulkey previously spent more than 20 years at Baylor, where she built a powerhouse and won three titles. She surprised a lot of people when she decided to return to her Louisiana roots and start over at LSU. This year, Mulkey had nine new players, including star Angel Reese, and has worked her magic to get them to this moment.
Now they face their greatest challenge in Clark. Will they have a better answer for her than South Carolina did?
"The familiarity that we would have had with South Carolina would have been easier just because they're in our league," said Mulkey, whose Tigers lost to the Gamecocks 88-63 during the regular season. "The things that she's capable of doing — one minute you think you're gonna guard her a certain way, then you watch the film and change your mind and go, 'Oh, that's not gonna work.'
"Hopefully by the end of the day, we'll come to some kind of conclusion as a staff that we're going to try this first, and if that doesn't work, we'll try this."
Take it from Dawn Staley, whose No. 1 defense — one that had allowed the fewest points per game (50.4) and had not allowed a player to score more than 25 points in a game this season — couldn't contain Clark.
"She was just so well-equipped with passing the basketball," Staley said. "I thought we had a couple of miscommunications. And then when you're playing a player like Caitlin, you kind of lose your spacing out there, and you lose who's good where. Any time she's at the high post, we didn't want to play her at the high post. We wanted to clog the middle up and beat her to the spot of rolling deep on us. We found ourselves a little high on that at times.
"At the end of the game, we were going to trap on the ball screen, but they didn't come off the ball screen. We put a lot of different people on her. I thought we tried to tire her out a little bit for four quarters by having our point guards pressure her. I thought she tired out just a little bit, but not enough to give us an edge."
For Iowa, LSU presents a similar scouting report as South Carolina. If the Gamecocks had the nation's second-best rebounding team (49.5 per game, 18.1 offensive), well, the Tigers are the third-best (46.6 per game, 17.1 offensive). As Iowa coach Lisa Bluder put it on Saturday, "I feel like we're playing South Carolina with a little bit better shooters."
And LSU knows holding a rebounding edge against this team doesn't matter if you can't also make shots. It's going to require Reese and Angel Morris, who combined for 51 points against the Hokies, to be at their best.
The Tigers don't take a lot of 3-point shots — though they are a better perimeter shooting team than South Carolina — and get most of their points in the paint. LSU outscored the Hokies inside, 54-14, and went 3-of-13 behind the arc. Inside, though, is where the Tigers will meet Monika Czinano, who Staley called a difference maker. But the Tigers are ready for her, just like they pressured Hokies' Elizabeth Kitley, who was a non-factor in the fourth quarter as LSU outscored Virginia Tech 29-13. They have a strong interior player in Reese, and she and LaDazhia Williams will guard Czinano together.
Regardless of all the scheming and planning that will go into the title game for both teams, we all know what the final will come down to. And it was posed in this press conference question to Bluder on Saturday:
"If you were an opposing coach game planning to stop Caitlin Clark, what would you do?" a reporter asked.
"Pray," Bluder said.
Laken Litman covers college football, college basketball and soccer for FOX Sports. She previously wrote for Sports Illustrated, USA Today and The Indianapolis Star. She is the author of "Strong Like a Woman," published in spring 2022 to mark the 50th anniversary of Title IX. Follow her on Twitter @LakenLitman.
Read more:
Caitlin Clark delivered a show, pushing Iowa into title game
Favored UConn is calm, confident in return to big stage
From Ray Allen to Jordan Hawkins, the making of a UConn scoring machine
Unusual Final Four not likely a sign of things to come
FAU learns that holding onto talent is no easy task
San Diego State's winning formula: Defense, physicality, toughness
2023 Final Four, by the numbers
Final Four 2023: A team-by-team guide to the four contenders left standing
2023 March Madness odds: Final Four odds, spreads for NCAA Tournament
Final Four 2023: It's a different kind of field this time, and that's good for the sport
March Madness 2023: Everything to know about the Final Four
Final Four predictions: Keys for each team to win, players to watch, more
---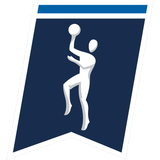 Get more from Women's College Basketball Follow your favorites to get information about games, news and more
---