Star Online | Author: Correspondent Huang QinEditor: Chen JixiangSupervisor on duty: Huang SidaOn-duty editorial board member: Lin Zhile
  Star Online June 11 News (Correspondent Huang Qin)There is no starting referee, no starting referee, no finishing referee, no timing referee, no score recorder… Only one smart device can complete all the above referees' work. In the second week of June, Qingshuitang Primary School in Kaifu District, Changsha City held a unique track and field meeting.
(The inspection desk is scanning the code for inspection.)
The athletes held the QR code and went to the check-in station to scan the code for check-in. "The 1st track Zhang Tingyu, the 2nd track Deng Ruilin…" After the broadcast of the smart device finished, the athletes were ready to go. "Everyone, get ready, pop!" The athletes jumped out of the starting line with a "swoosh" sound like an arrow from the string, until they crossed the electronic sensor at the finish line. All the athletes' results were broadcast and automatically ranked. Greatly improve the efficiency of staff.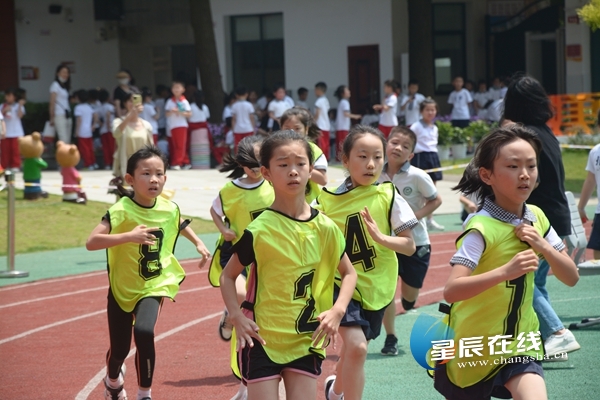 (The scene of the sports meeting. The pictures are provided by the correspondent)
Since Qingshuitang Primary School joined the Changsha Smart Sports Community, it has used smart rope skipping and smart running as the medium to empower sports with wisdom, so as to stimulate students' interest in sports, improve students' physical and mental quality, and truly realize "making sports the goal of every student." lifestyle".