Whenever I see Zhang Yufei, this lovely Jiangsu girl is always full of smiles. On the evening of September 19th, the semi-finals of the women's 100m butterfly stroke of the 14th National Games ended, and Zhang Yufei easily advanced to the final with a time of 57.64 seconds. When she came to the reporters, she showed her iconic smile again. Zhang Yufei smiled and told everyone that she had applied for a total of eight events in this National Games, two of which were secretly added by the coach. . When talking about the feelings of becoming an Olympic champion, Zhang Yufei said, "Too many people are paying attention to me, and I have to pay more attention to my words and deeds."
From the morning preliminaries to the evening semi-finals, Zhang Yufei swims relatively easily. Some media joked that with Zhang Yufei's current unstoppable state, she can let others swim for one to two seconds in the domestic butterfly swim event. It can be predicted that Zhang Yufei will become the king of gold in this National Games, if nothing else, she predicts that there will be about 6 gold medals, because her report has reached eight. Zhang Yufei revealed, "I originally reported 6 events, and then two of them were secretly added by the coach. These events include 4 individual events from freestyle to butterfly, and 4 relay events."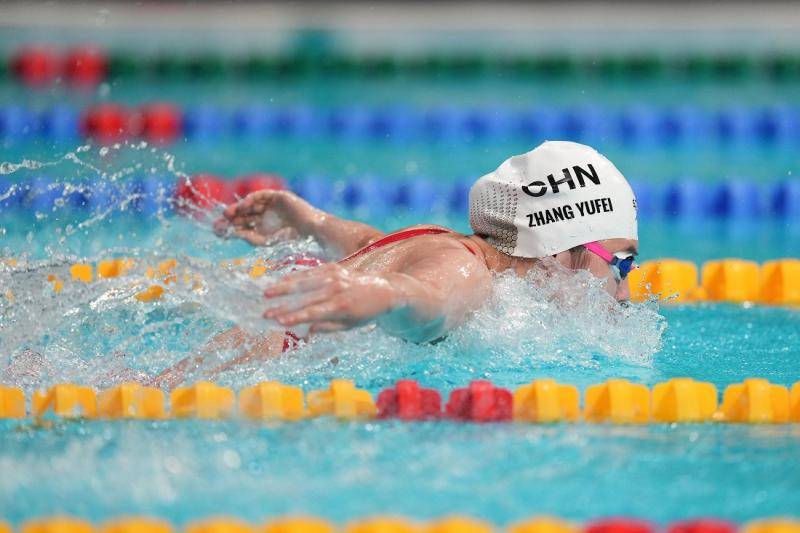 Returning to China from Tokyo, coupled with a three-week closure period, and then moving to the Western Safety Games arena, Zhang Yufei's schedule can be said to be a continuous turn, and she herself confessed that she was very tired, "I thought I would be able to recover from a two-week rest. , But it's not like that. I really feel tired. After the National Games is over, I want to stay in bed and do nothing. After I arrived in Xi'an, including the next few days of competition, the best way to adjust my body is Sleeping, sleeping means charging up. I have slept well these days, except that the curtains in the house are not very good for shading."
Speaking of the changes after becoming an Olympic champion, Zhang Yufei said, "I feel a lot changed. At first I felt like an ordinary athlete, but as everyone asked me to do various things, I realized that I could no longer be like before. That's what you have to say, so you have to pay special attention to your own words and deeds." Zhang Yufei also talked about the audience's feelings of cheering for themselves, "Everyone was a little nervous when calling my name. Unlike the Tokyo Olympics, there are audiences entering the venue. , This kind of competition atmosphere is still very good."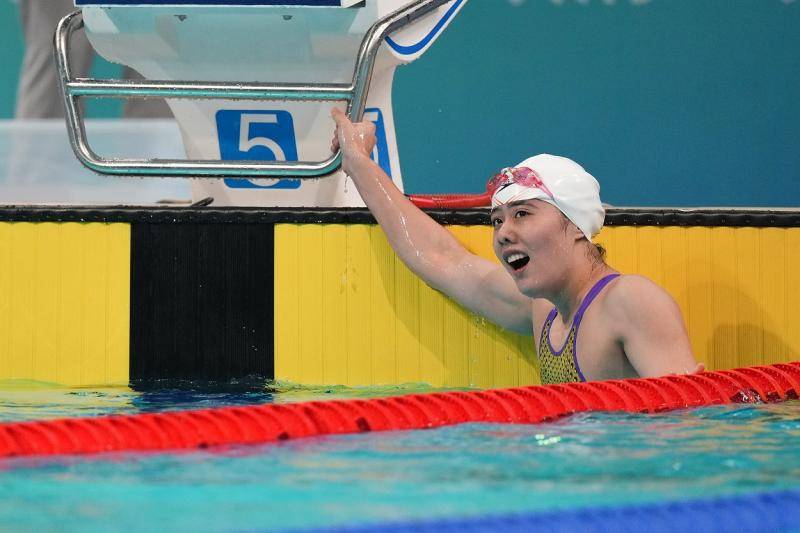 Finally, a reporter asked if Zhang Yufei had any plans to break the world record at the National Games. In which events, Zhang Yufei replied somewhat mischievously: "I have plans, but I won't tell you which event." There are still seven days of competition. , Zhang Yufei will appear every day, everyone can wait and see.
By Beiqing-Beijing Headline Reporter Liu AilinReturn to Sohu to see more
Editor:
Disclaimer: The opinions of this article only represent the author himself. Sohu is an information publishing platform. Sohu only provides information storage space services.
.