Original title: Chongqing team reporter: If the transfer window is added, I hope clubs will give these players a chance
On May 23, Beijing time, the Chongqing Liangjiang Athletic Team, which had been suspended for a week, has yet to show signs of turning the corner. Judging from the current situation of the club, there is a possibility that the team will miss the Chinese Super League in the new season or even withdraw from the professional league completely.
Although the current situation of the Chongqing team has entered a desperate situation, the team's head coach Zhang Wailong still does not want to give up. On May 21, he personally visited the players, hoping to persuade the players to temporarily put aside their salary demands and enter the competition area on time on the 29th. Preparing for the Chinese Super League. As the new season of the Chinese Super League is scheduled to kick off on June 3, there is not much time left for the club to properly deal with the problem. Chongqing Liangjiang Athletic Club will return or stay. There will be a clearer signal in the next week. The organizers of the event will also make plans for possible accidents or extreme situations. It is not ruled out that the Chongqing team will open a special transfer window.
Regarding the situation of the Chongqing team, the Chongqing team of "Football News" and the team reporter Lu Mi wrote: I hope the players can have a place to go, they deserve better, and I hope that the clubs can pay attention to these players and give them a chance. Their ability may not be the best, but the will quality is obvious to all.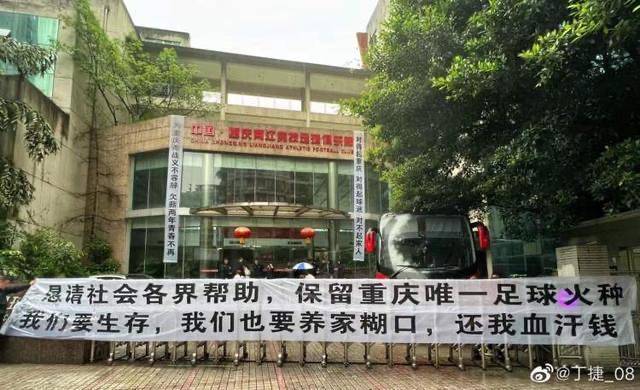 If the Chongqing team does not enter the competition area, the team will have only one way to disband. But if the team can enter the Chinese Super League before the 29th, then the Chongqing football team will still have a chance in the future.Return to Sohu, see more
Editor:
Disclaimer: The opinions of this article only represent the author himself, Sohu is an information publishing platform, and Sohu only provides information storage space services.