Santini Guppyfriend, i bags for washing your cycling outfit without dispersing microplasticsand the totally biodegradable Power Clean Sport detergent are the two solutions for washing technical cycling clothing in a sustainable way that Santini Maglificio Sportivo presented on the occasion of World Oceans Day on 8 June.
The environmental impact of our sporting passions
Every moment is good for reflect on the environmental impact of our sporting passions. All the more reason is World Oceans Day, which is celebrated on 8 June each year, and which offers an opportunity to reflect on how to protect the planet's seas and the need to interact with them in a sustainable way.
And when we talk about the environmental impact of our passions, we are not just talking about leaving no traces of our passage but also thinking about the consequences of other actions, such as washing technical garments that could release microplastics into the environment.
Power Clean Sport: the biodegradable detergent for technical garments
To wash sportswear in a sustainable way, Santini, a Bergamo-based company that produces technical clothing for cycling and triathlon, has relied on Surfchimica Srl, the company that develops products for laundries with a view focused on respecting the environment, to the creation of a specific cleaning solution. Thus was born Power Clean Sport, a completely biodegradable detergentmade without dyes and phosphates and which allows sustainable washing, as well as ensuring that the garments are kept in an optimal state.
In addition, Power Clean Sport is Nickel and Phosphate free and does not contain substances that irritate the skin. A hypoallergenic and dermatologically tested detergent, friend of the bosses and the environment. Power Clean Sport is on sale on the santinicycling.com website at the recommended retail price of 12.00 euros.
GUPPYFRIEND washing bags: goodbye microplastics
Since sportswear is made with synthetic fabrics, when they are washed they lose microplastic particles which inevitably end up in wastewater. These microparticles enter the sea where they can be ingested by marine animals and fish. A solution to this problem is offered by the Santini Guppyfriend laundry bags which are on sale on the site together with the Power Clean Sport detergent.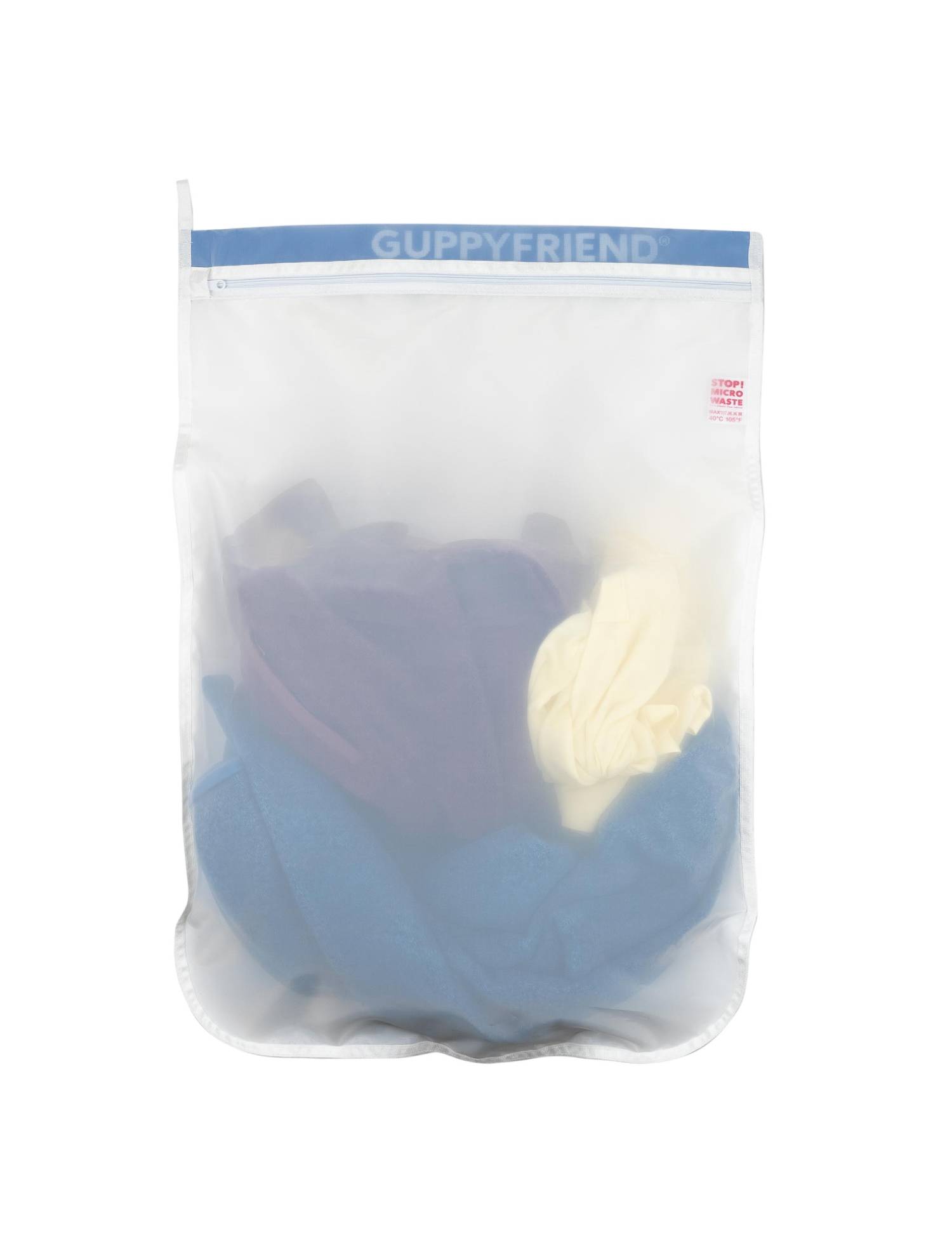 Guppyfriend bags with a special textile weave, inside which the garments will be placed during washing, greatly reduce fiber breakage, protecting clothing and retaining plastic fibers that get caught in the rim and can then be thrown into the separate plastic collection. The Guppyfriend® bags will be on sale at the recommended retail price of 30 euros on the website www.santinicycling.com from 8 June.
READ ALSO: How to wash sportswear (without ruining it)
Advertising