Shanghai female football player has a perfect start to studying abroadFly into the homes of ordinary people
In the women's French Cup competition yesterday, local time, Chinese player Yang Shuhui ushered in the first show of the French club Suwayo Charente. In the 78th minute of the game, after her shot hit the frame, her teammate made a supplementary shot. In the end, Suwayo Charente won 2-1 and advanced to the top 16 of the French Cup.
The 21-year-old Yang Shuhui comes from the Shanghai Women's Football Team and is a full-back. She entered the North School of Shanghai Chuansha Middle School at the age of 11 and started her personal football career. At the age of 12, she was selected into the Shanghai Sports School. At the end of 2017, Yang Shuhui embarked on the road of professional football and entered the first team of Shanghai Shengli Football Club. Since 2018, he has played in the Women's Super League with the team, and won the 2019 League and the Football Association Cup runner-up with the team. In 2020, the league third place, 2021 National Games adult group, championship runner-up, and league third runner-up.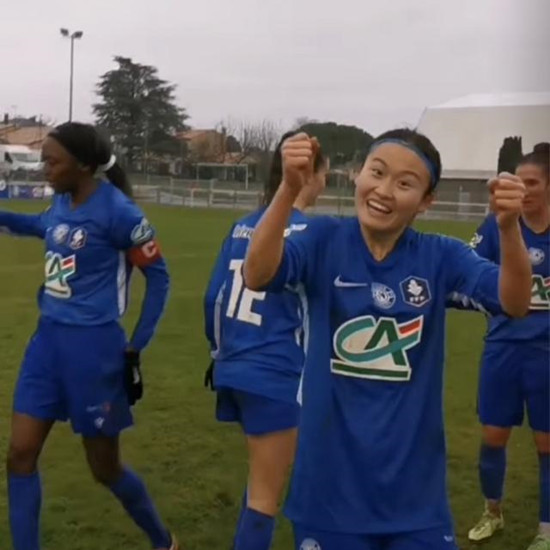 Caption: Yang Shuhui celebrates victory network diagram
The crowning of Ligue 1 soon ushered in his debut and contributed assists. This is also a good start for Xiaohua's overseas career. Today, Yang Shuhui posted a photo on personal social media and wrote: "A memorable yesterday, the first show ended with an assist! I am very happy that the team can reverse the score and win! Continue d'essayer. (French: keep working hard." )"
(Xinmin Evening News reporter Li Yuanchun)
Editor: Zhao Yue
.