Super Bowl week has officially kicked off with the Eagles and Chiefs taking part in Opening Night on Monday, providing plenty of memorable moments as they begin their on-site preparations for Sunday's big game (only on FOX and the FOX Sports App).
Nick Sirianni, Andy Reid, Jalen Hurts, Patrick Mahomes and, of course Jason and Travis Kelce all spoke about the significance of being at the Super Bowl — and had plenty of insightful, meaningful and downright hilarious things to say.
Related:
Here are some of the top quotes from a lively Super Bowl Opening Night!
Reporter apologizes to Hurts for doubting him
Mahomes thankful for his dad, playing for his kids
Chiefs' QB Patrick Mahomes on learning from dad, leading by example
Patrick Mahomes on being able to play in front of his kids for the Super Bowl
Kelce brothers front and center
Andy Reid speaks on Jason and Travis Kelce facing one another in the SB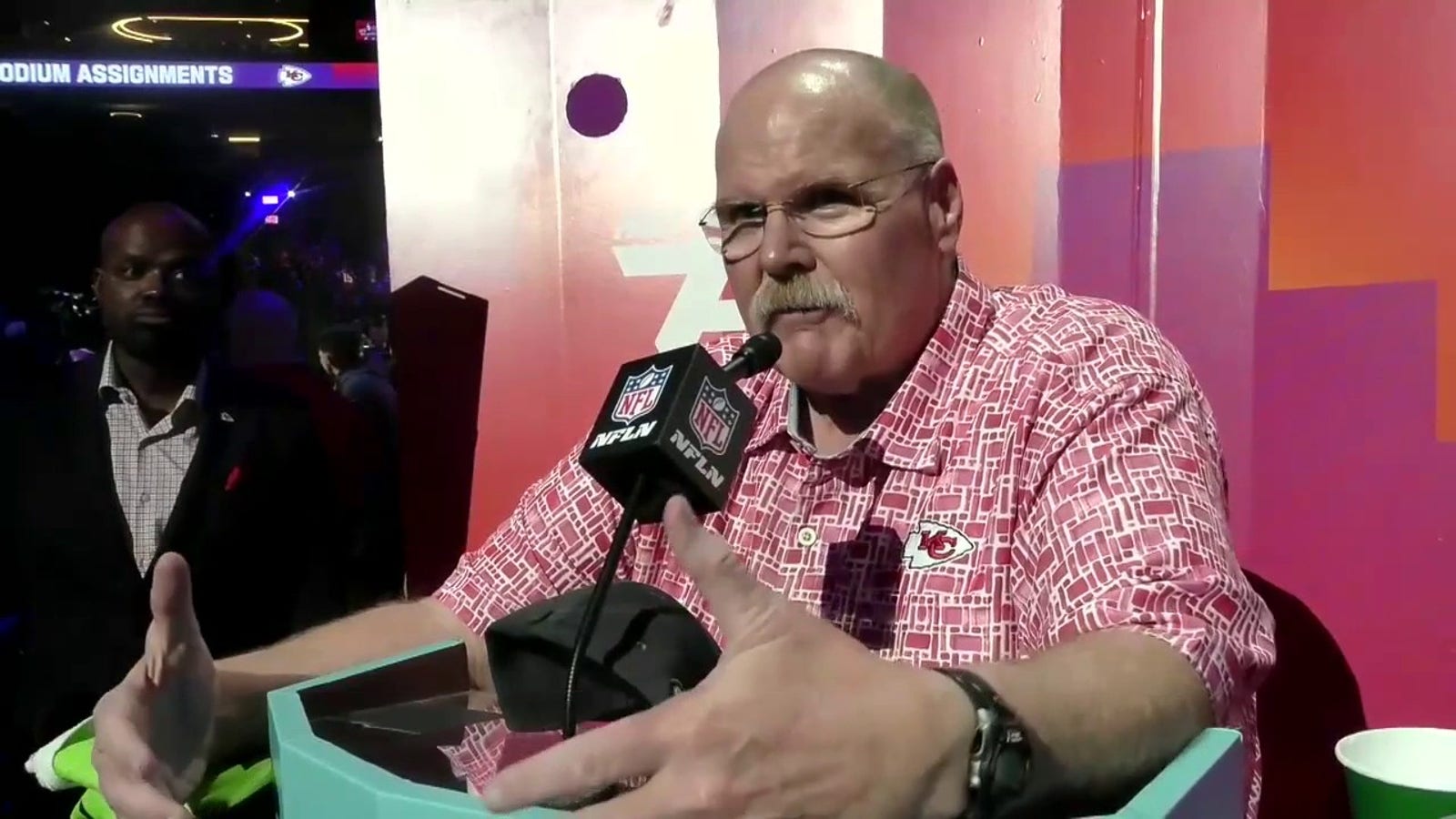 Life advice from Andy Reid
Mahomes will do WHAT if the Chiefs win?
Don't mess with Texas
Not only will this be the first Super Bowl featuring two Black starting quarterbacks, but as Mahomes and Hurts themselves pointed out, two QBs from Texas.
Patrick Mahomes thinks Texas high school football is the best in the country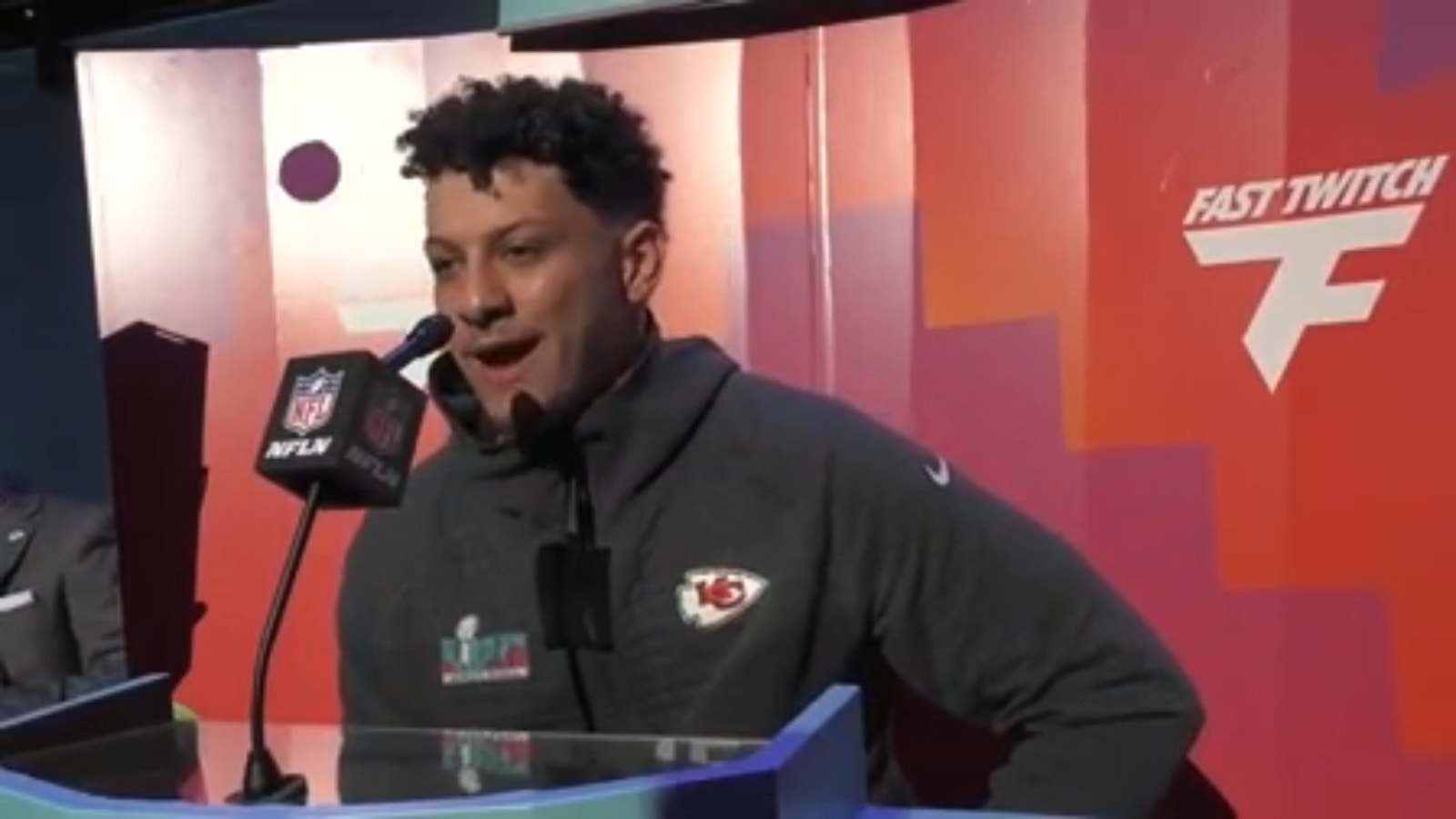 Could this be an extra-super Kelce Bowl?
Jason Kelce on wife giving birth during the game: 'We got to name her Super'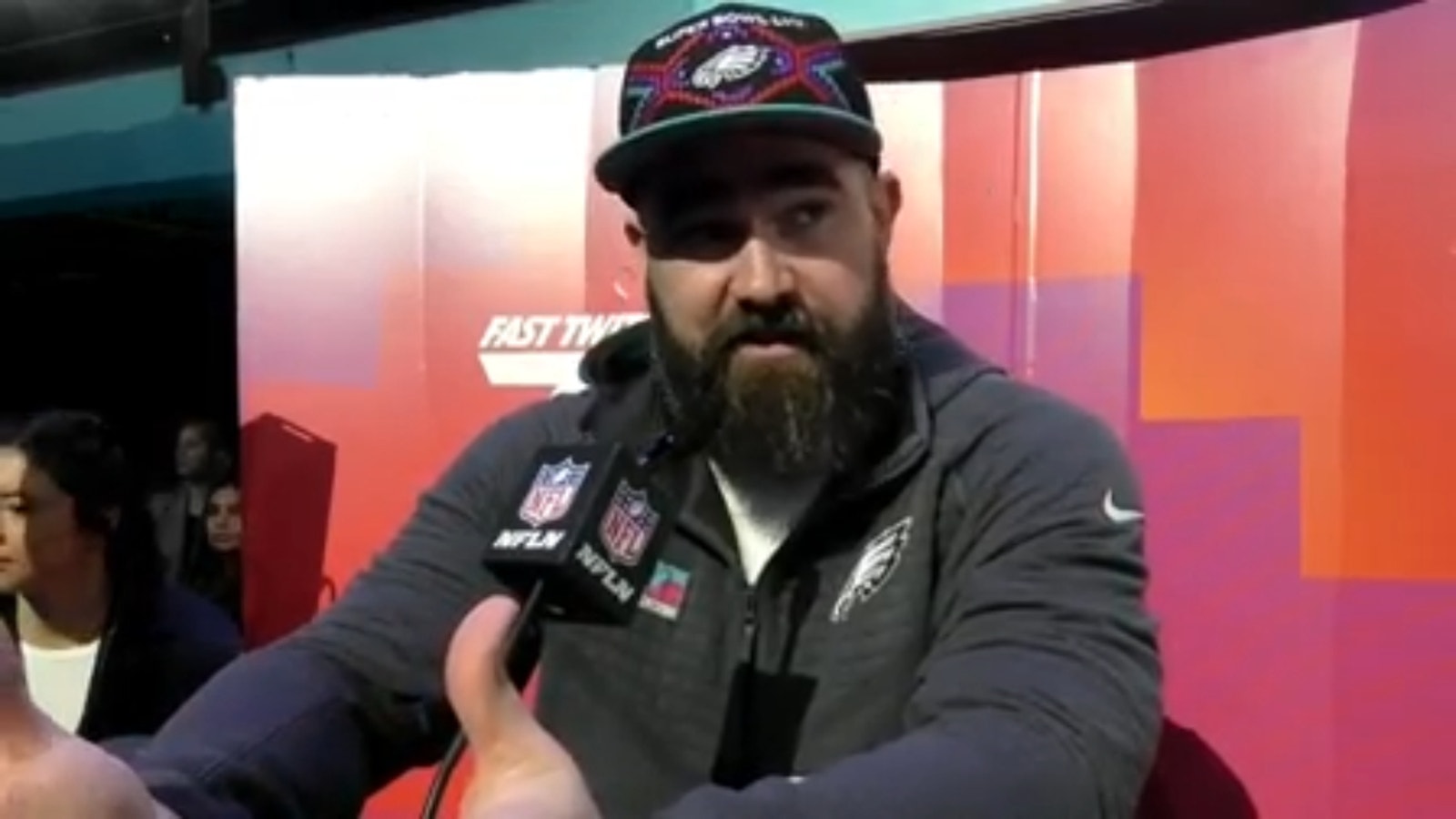 A.J. Brown on his bond with Hurts
A.J. Brown on his relationship with Hurts: 'We hold each other accountable'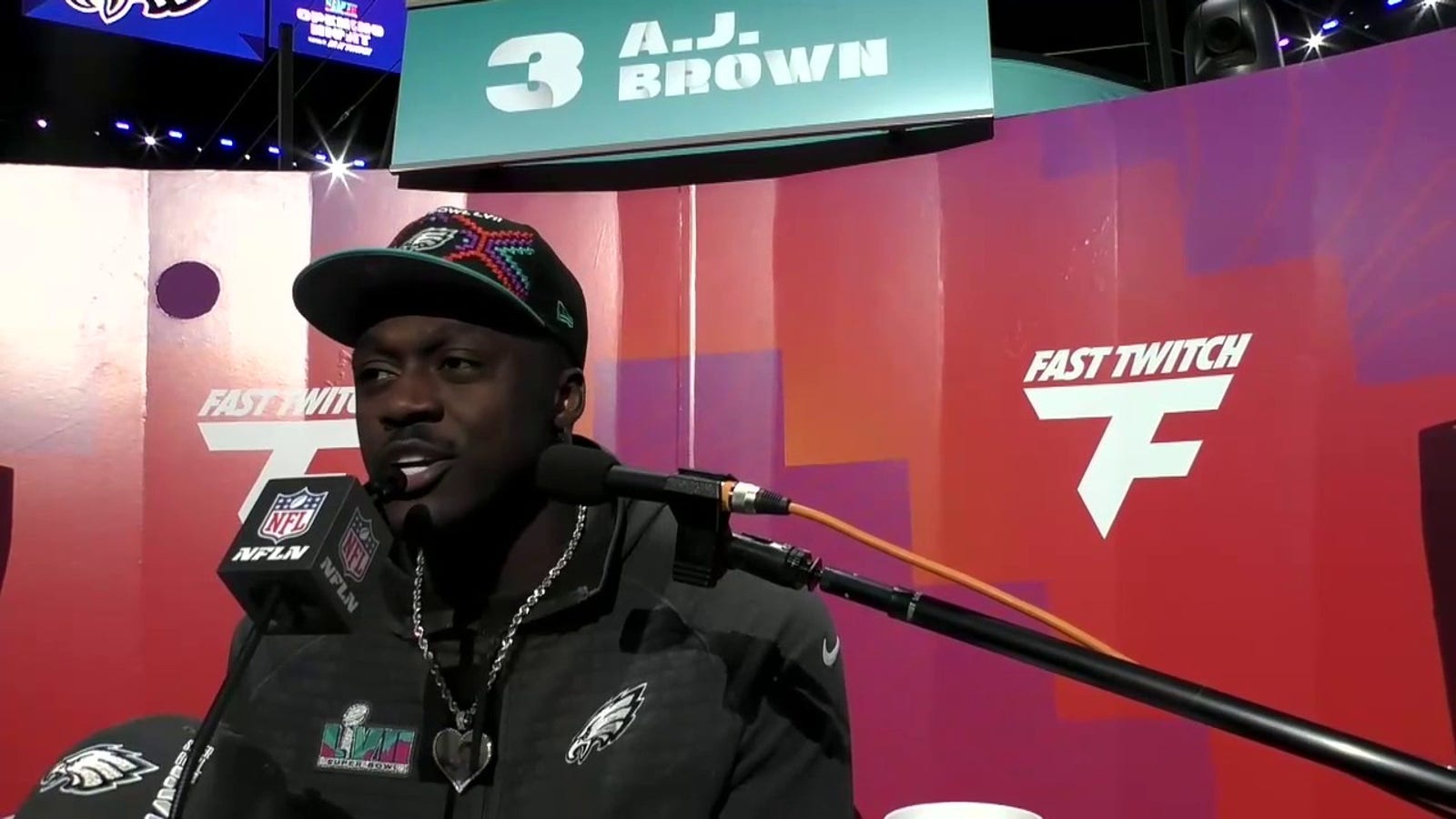 Eagles' Miles SandersChiefs' JuJu Smith-Schuster show love to alma maters
Miles Sanders on Penn State preparing him for big games like the Super Bowl
Darius Slay names the official Eagles anthem
Darius Slay declares 'Dreams and Nightmares' the official song of the Eagles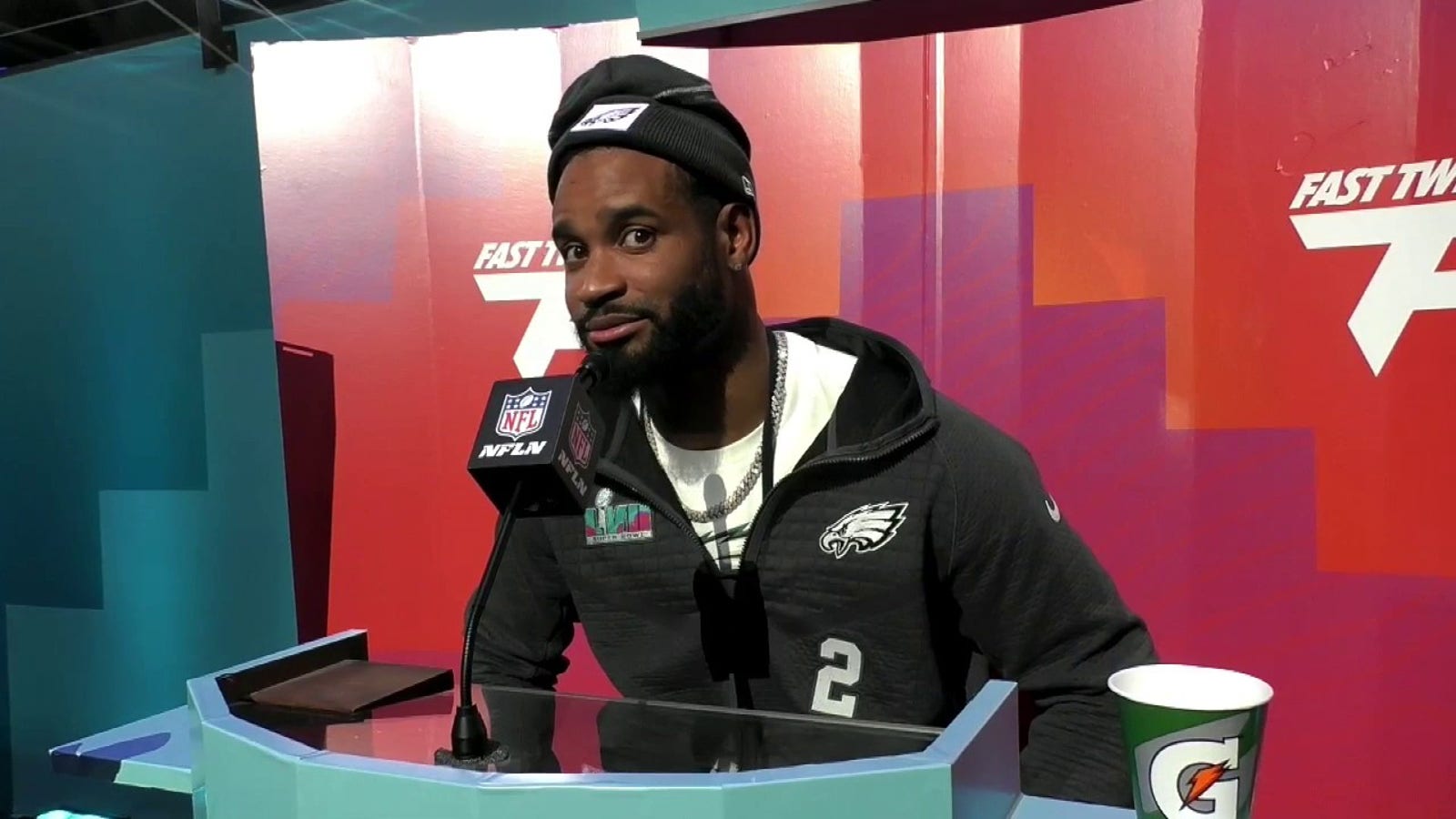 Tom Brady's the GOAT — but could Mahomes get to that level?
Chiefs' QB Patrick Mahomes on his relationship with Tom Brady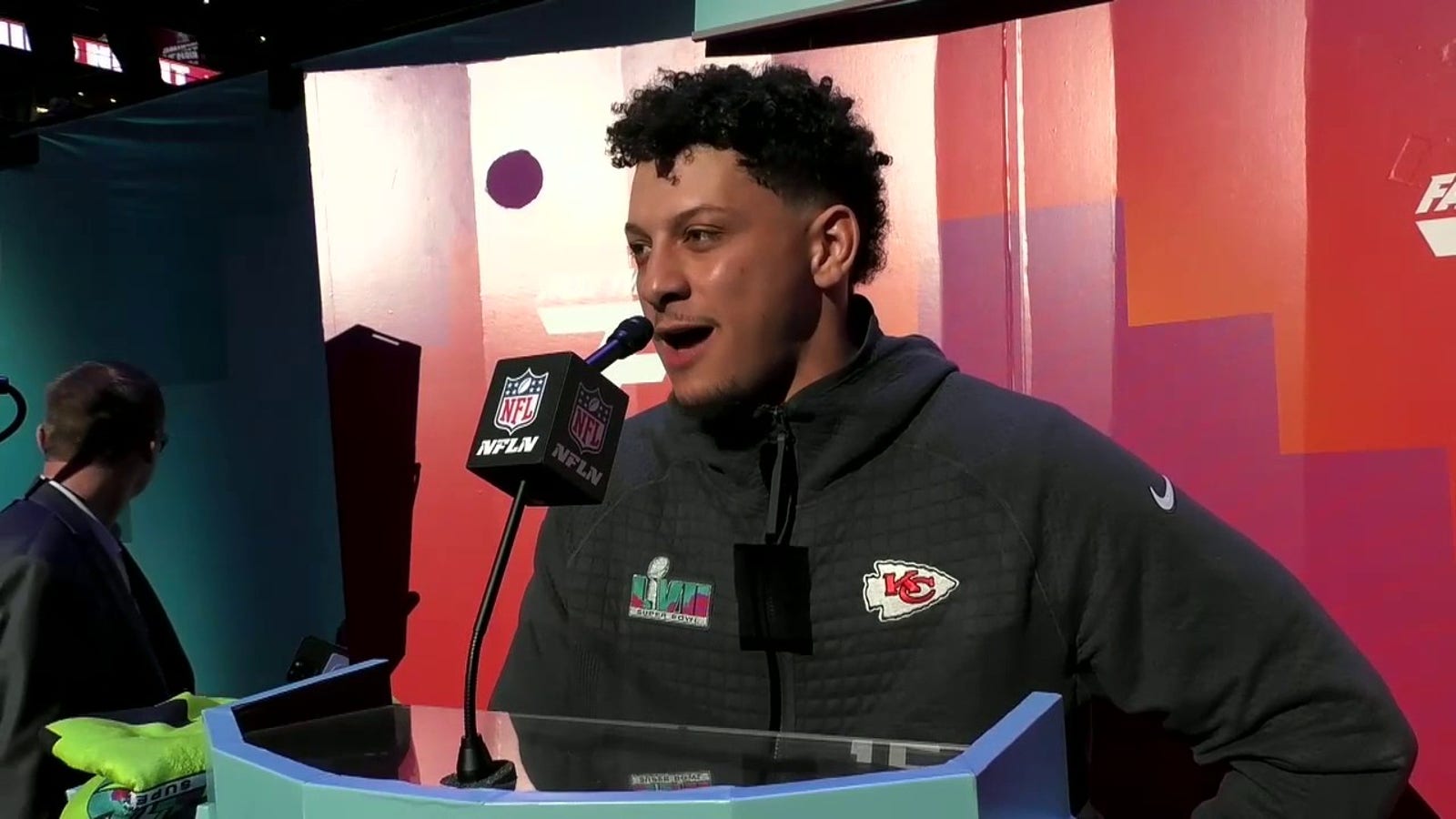 Eagles' A.J. Brown says 'Tom Brady is the GOAT'
Chiefs' Andy Reid speaks on Tom Brady retiring and him being the GOAT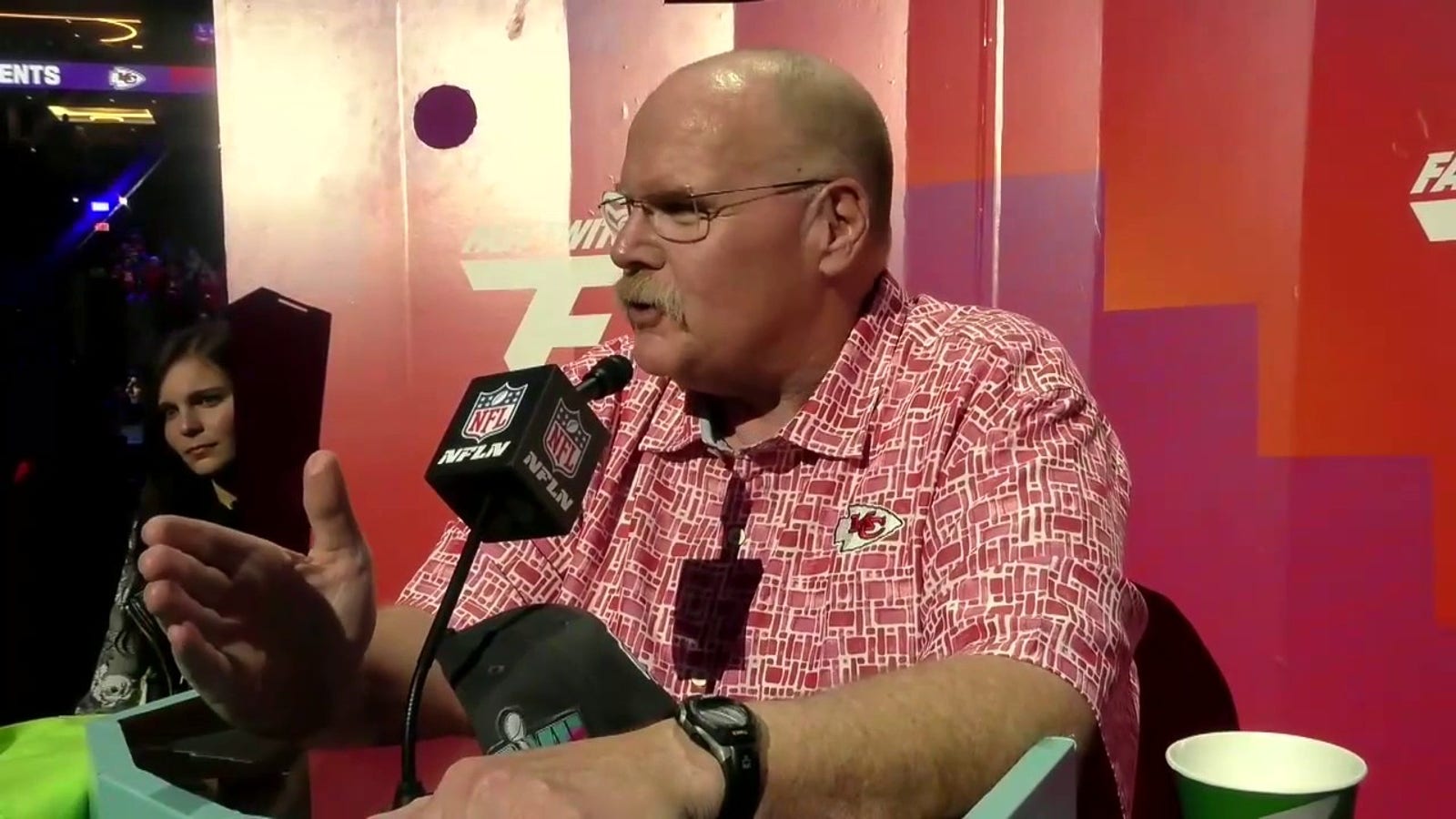 Chris Jones on if Patrick Mahomes is on his way to becoming the GOAT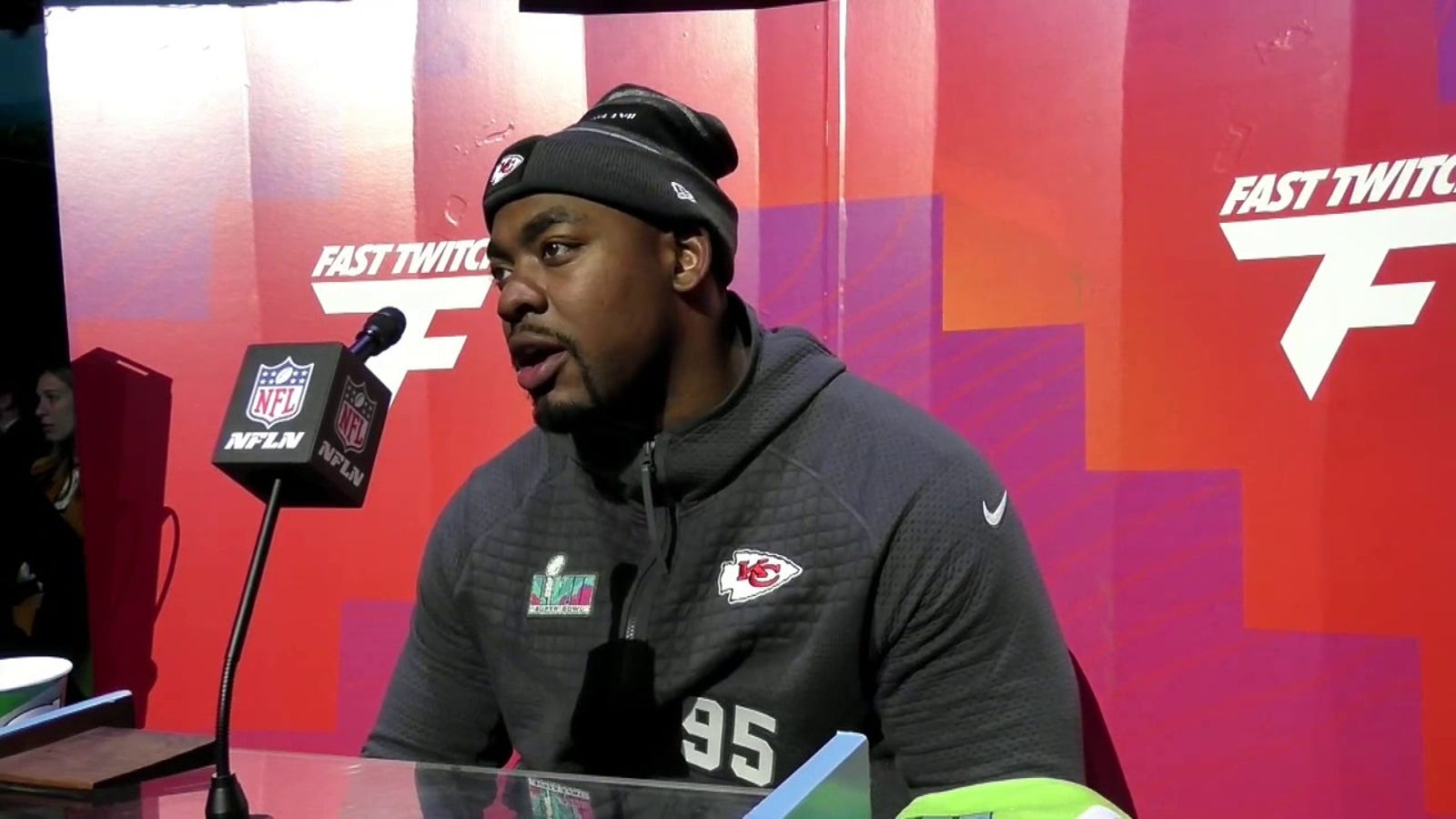 Lots of mutual respect between opponents
Chris Jones: Hurts 'showed he was one of the best dynamic quarterbacks'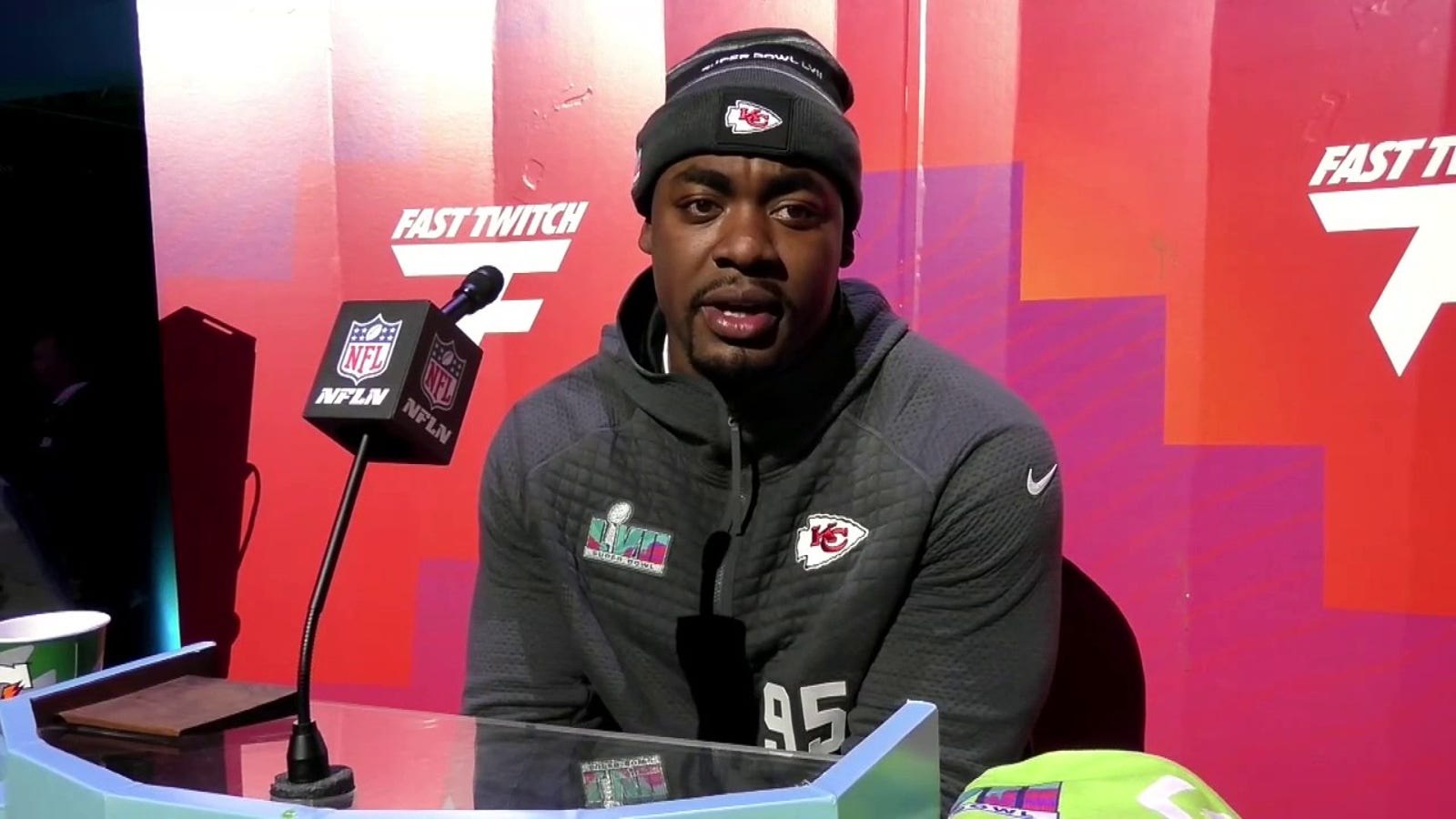 Darius Slay: Travis Kelce is 'one of the greatest tight ends' in the NFL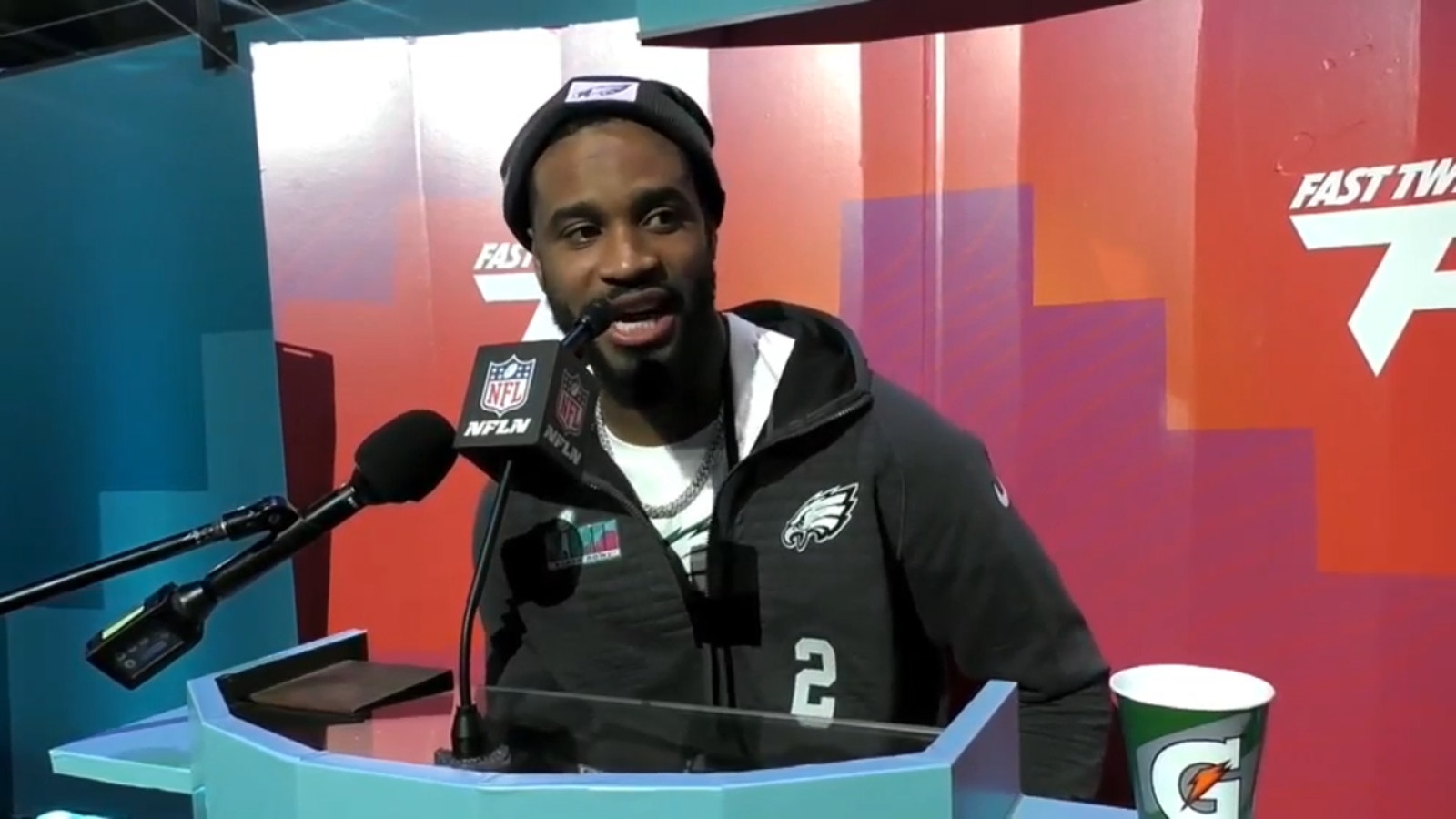 Jason Kelce: Reid 'truly cares about each and every player that he's coached'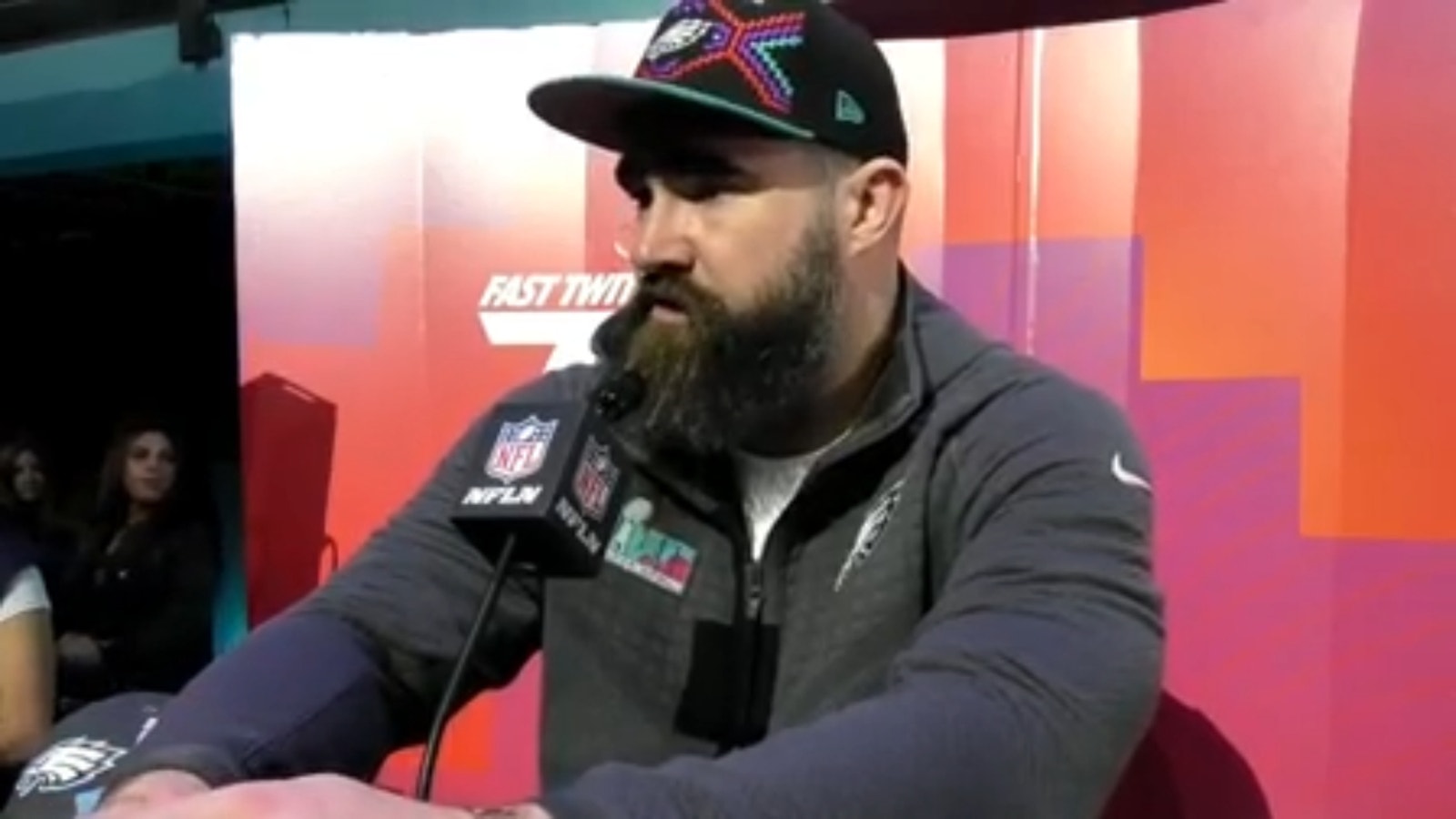 Haason Reddick on trying to contain Chiefs quarterback Patrick Mahomes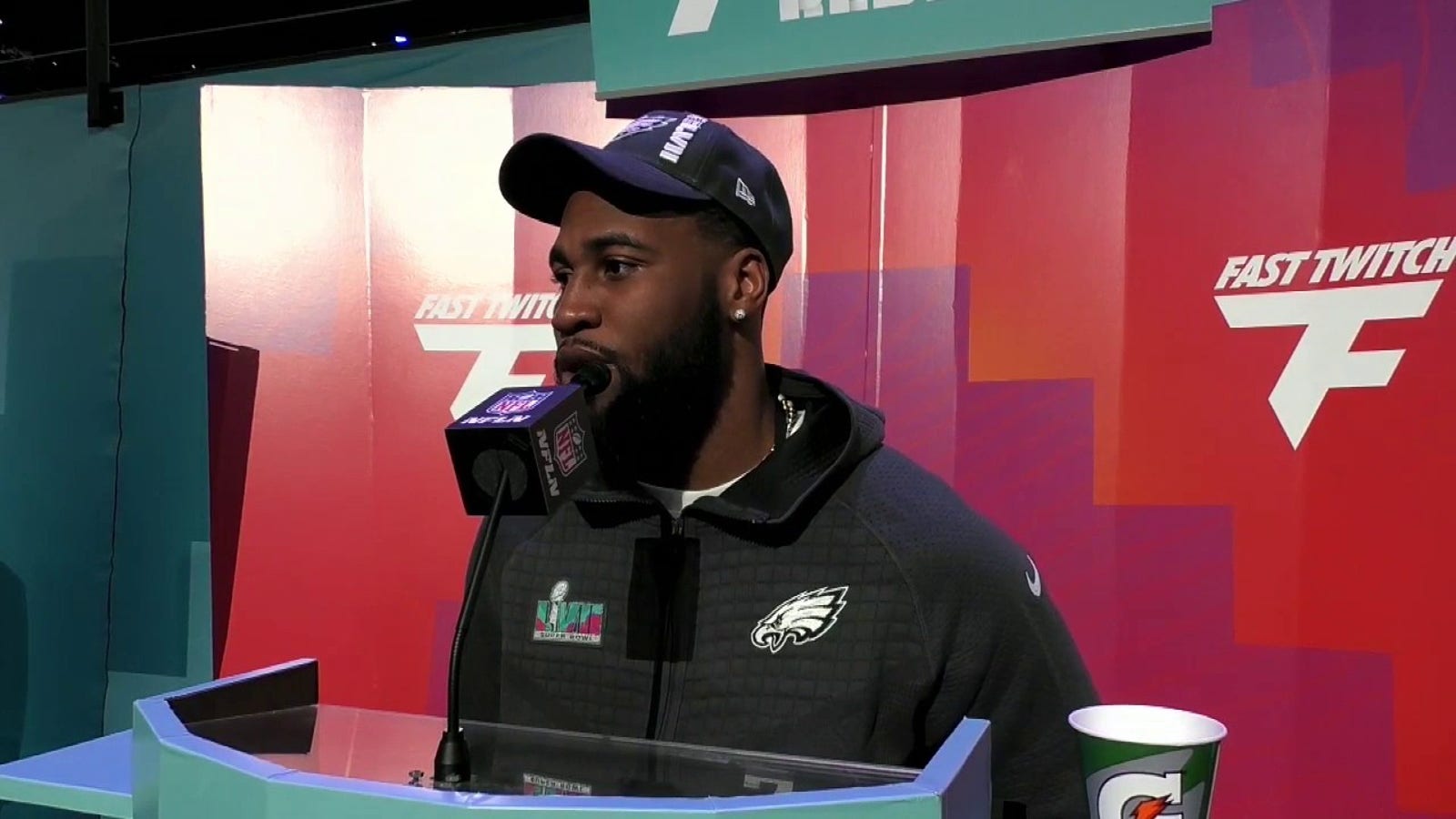 Mahomes calls facing Eagles QB Jalen Hurts 'a great challenge for us'
Top stories from FOX Sports:
Super Bowl Opening Night: Top moments from Eagles media availability
Pro Bowl Confidential: 27 players pick MVP, most underrated, coaches, other questions
Tom Brady is the best thing to happen to the Patriots, even as he retires a Buc
Is Chiefs DT Chris Jones the NFL's most unheralded elite defender?
Eagles, Chiefs were best teams all season, setting up an epic Super Bowl
What drew Sean Payton to the Broncos and why he's perfect for the job
Eli Manning to Bradshaw to Brady: Ranking 10 best Super Bowls ever
2023 NFL Draft prospect rankings: 64 best available players
Signing day report card: Colorado, Oregon, Alabama, Texas shine bright
Shohei Ohtani sweepstakes: Ranking every MLB team's chances to sign him
Mavericks, Mark Cuban gamble big with Kyrie Irving trade
Super Bowl 2023 odds: lines for Chiefs Eagles; Philadelphia opens as favorite
---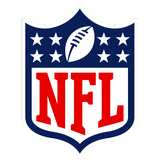 Get more from National Football League Follow your favorites to get information about games, news and more
---
---