Swimming World Championships: Women's 200m freestyle Yang Junxuan wins gold, Tang Muhan wins bronze
2022-06-22 09:29:35Source: Xinhua News Agency
On the evening of the 21st, in the women's 200-meter freestyle final of the 19th World Swimming Championships, China's Olympic champion Yang Junxuan won the gold with a time of 1:54.92. This is the first gold medal won by the Chinese swimming team at the World Championships.
On June 21, Yang Junxuan waved to the audience after the game.Photo by Xinhua News Agency reporter Meng Dingbo
Yang Junxuan, who won her first career gold medal at the Long Pool World Championships, was even a little overwhelmed when she was interviewed on the sidelines, even though she won the women's 4X200m freestyle relay for the Chinese team at last year's Tokyo Olympics. The Shandong girl told reporters that she was actually not ready for the gold medal.
Australian star O'Callaghan won the runner-up, and Tang Muhan won a bronze medal in 1:56.25. Tang Muhan is also a member of the women's 4X200m freestyle relay champion team at the Tokyo Olympics.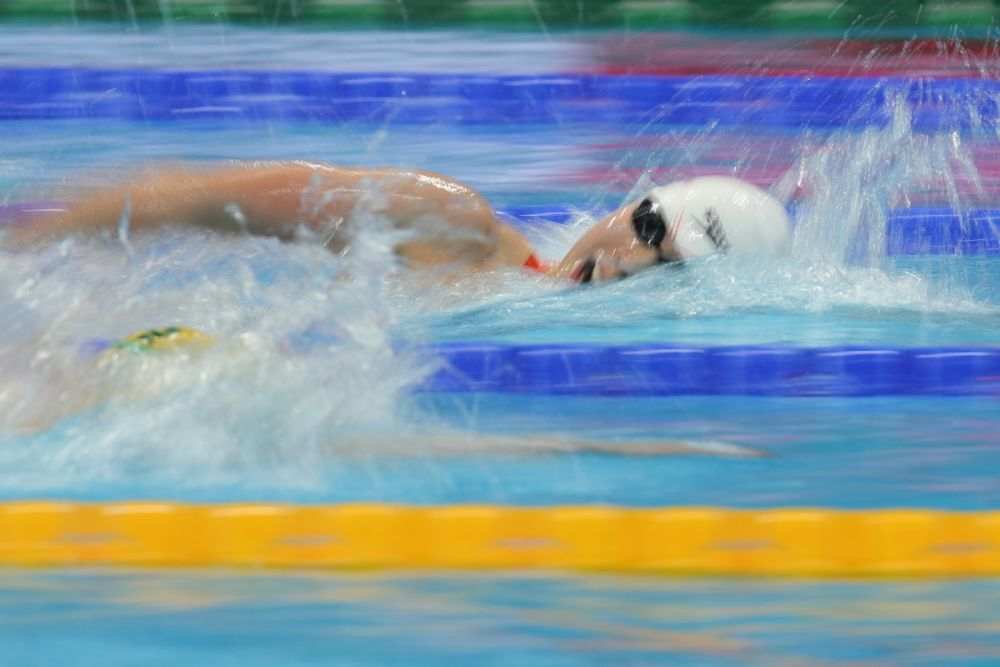 On June 21, Yang Junxuan was in the game.Photo by Xinhua News Agency reporter Zheng Huansong
In the final, 20-year-old Yang Junxuan was in the second lane, and 19-year-old Tang Muhan was in the eighth lane. At the start, the two Chinese players were not ahead. Yang Junxuan was fifth after 50 meters, while Tang Muhan was still last after 100 meters. In the second half, the Chinese teenagers worked together, Yang Junxuan grabbed the first place and kept it until the end of the game, and Tang Muhan also chased the third place.
Yang Junxuan said after the game: "In this event, some of the world's top players did not participate in the competition, and this opportunity was given to me. I went swimming with a sense of calm. Before the game, my physical condition was not very good. By constantly adjusting and mobilizing myself, I can have It's a very difficult outcome, and it's a very valuable experience."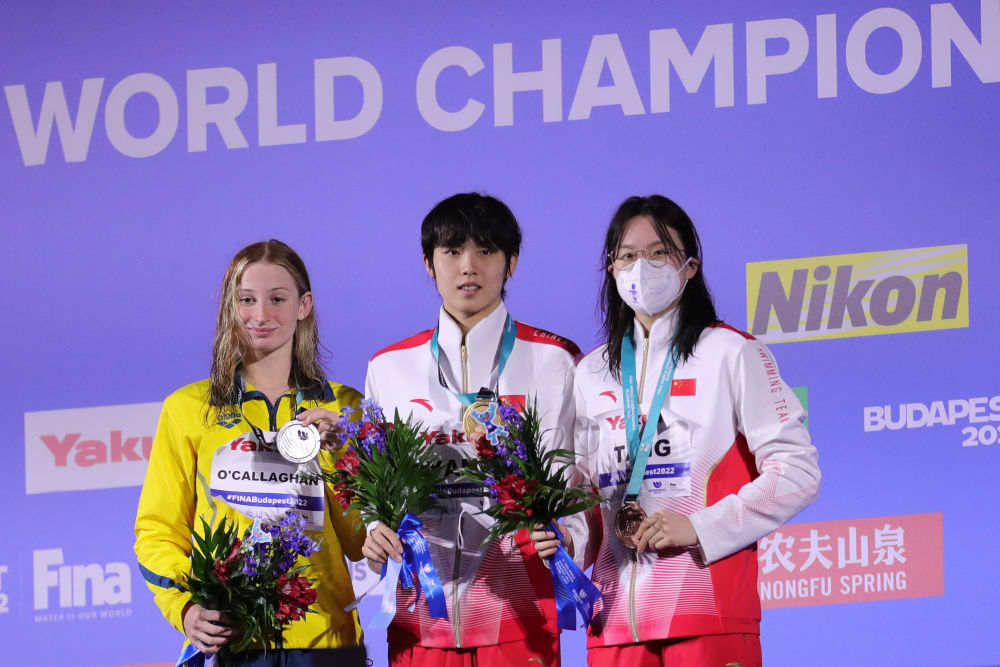 On June 21, the champion Yang Junxuan (middle), the runner-up O'Callaghan (left) and the third runner-up Tang Muhan took a group photo at the award ceremony.Photo by Xinhua News Agency reporter Zheng Huansong
"I really didn't think about the results before the game, and I didn't set any goals for myself. The only idea is to do better technical details such as turning and improve the details that were not done enough before, because the gap with the masters is mainly in the details. Go. This time, I caught up in the second half of the journey, and I did a good job in speed and endurance." Yang Junxuan said.