At 12:00 noon on June 26th, the 21st Guiyang Amateur Football Division C League, hosted by Guizhou Sports Online, guided by Guiyang Olympic Sports Center, and co-organized by Guiyang Olympic Event Operation Center, will be held in Linquan Football Park. At the end of the third game of the fifth round, Teng Niu·Qianling FC3-1 Zhongchi·Jinjia Auto Repair.
Teng Niu Qianling FC He Jie, Yang Kai, Wang Dejian and Zhongchi Jinjia Autoxiu Hou Lin scored goals respectively.
Teng Niu Qianling FC Yang Kai and Zhongchi Jinjia Auto Repair Peng Wei were booked.
Teng Niu·Qianling FC lineup
Goalkeeper: 1-Zhang Ling (46 minutes 50-Zhou Lin)
83-Lu Wendong, 8-Zhang Zhi (27 minutes 85-Chen Panlong), 13-Wang Dejian, 12-Yang Kai, 17-He Jie, 20-Yuan Weizhen, 24-Zhang Jie, 88-Yao Shenyang, 93-Bai Jie (69 Minute 7-Song Zhijie), 98-Pan Maoliang (46 minutes 23-Long Haoyuan)
Zhongchi·Jingjia Auto Repair lineup
Goalkeeper: 4-Lu Zhiyong
23-Mu Yong, 20-Zhang Xiaowen (63 minutes, 28-Guo Jing), 25-Cao Fan, 7-Hou Lin, 38-Zhu Kai, 2-Wan Li, 17-Lu Zhou, 35-Zhang Mengfei, 37-Peng Wei , 5-Wu Yan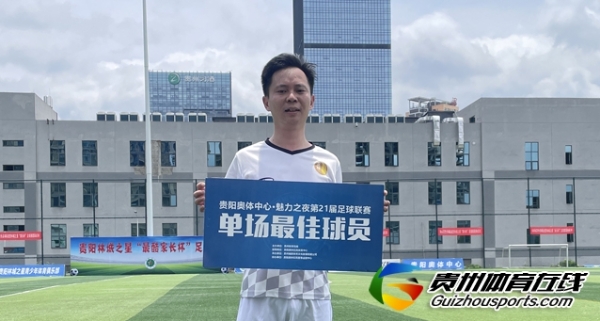 Teng Niang Qianling FC No. 12 Yang Kai was awarded the best player of the game
Further reading: