On the morning of April 20th, the draw ceremony of the 10th "CITIC Land Cup" Chinese Women's Go League A of the "Rural Revitalization · China Tour" was held at the Chinese Chess Academy in Beijing. The first four rounds of the league are expected to be held on May 14-18. Please pay attention to the live broadcast of Yike Competition.
"Rural Revitalization·China Tour" The 10th "CITIC Real Estate Cup" Chinese Women's Go League is hosted by the Chinese Go Association, organized by CITIC Real Estate Investment Holdings Co., Ltd. and Beijing Weiqi Foundation, named by CITIC Real Estate Co., Ltd., and CITIC Heye Limited Sponsorship. The league adopts a double round-robin system with a total of 18 rounds. Count down 5 times for 1 minute after 2 hours on each side. 600,000 yuan for the first place in the league, 300,000 yuan for the second place, 200,000 yuan for the third place, and 50,000 yuan for each of the fourth to eighth places.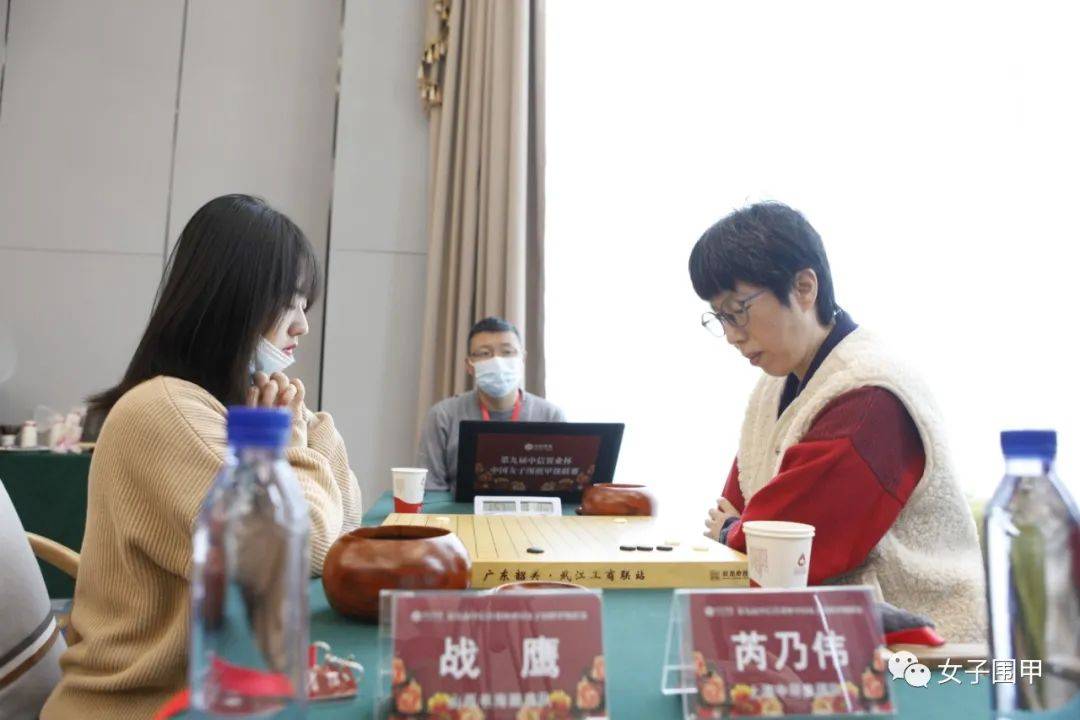 Attachment: Previous champions, runners-up and runners-up
CITIC Real Estate Women's Siege Champion, Second Runner-Up and Third Runner-up 2013 1 Tianyu Garden Jiangsu Shanghai Beiji Rong Beijing CITIC Real Estate 2014 2 Tianyu Garden Jiangsu Shanghai Beibei Rong Xiamen Guanyin Mountain 2015 3 Tianyu Ecology Jiangsu Hunan Friendship Apollo Beijing Chess Academy 2016 4 Tianyu Ecology Jiangsu Hangzhou City Weiqi Xiamen Guanyin Mountain 2017 5 Tianyu Ecology Jiangsu CITIC Real Estate Luoyang Guangdong Tianhe Agricultural Materials 2018 6 Tianyu Ecology Jiangsu Xiamen Guanyin Mountain Shanghai Central Group 2019 7 Jiangsu Zhiyuan Shanghai Zhonghuan Group Xiamen Guanyin Mountain 2020 8 Zhejiang Sports Lottery Jiangsu Zhiyuan Shanxi Shuhai Road Xin 2021 September Jiangsu Zhiyuan Shanghai Zhonghuan Group Hangzhou Yunlin Breakthrough
(Li Xinzhou)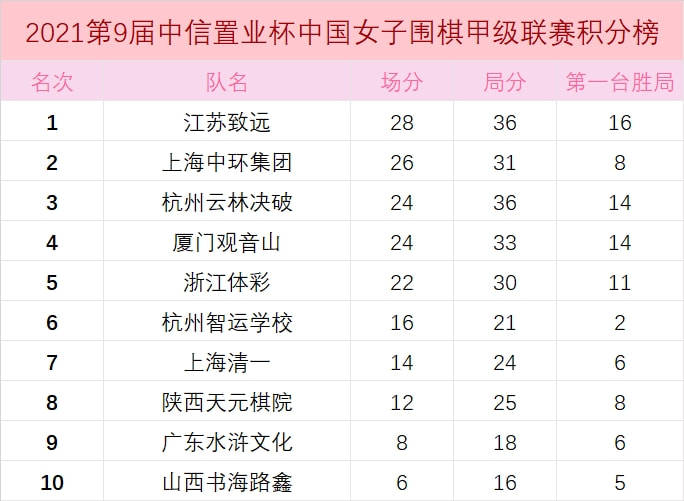 Return to Sohu to see more
Editor:
Disclaimer: The opinions of this article represent only the author himself. Sohu is an information release platform, and Sohu only provides information storage space services.