Original title: Successful ending! Because football loves Xi'an more
On June 5, the 2023 Shaanxi Provincial College Football League and the award ceremony of the "Gathering of Talents, I Love Xi'an" event co-sponsored by the Shaanxi Provincial Department of Education, Shaanxi Provincial Sports Bureau, Shaanxi Provincial Committee of the Communist Youth League, and Xi'an Municipal People's Government was held in Xi'an Olympic Sports The grand opening of the center marked a successful conclusion to the event.
It is particularly worth mentioning that this year's college football league not only showed Xi'an's great love for college students in terms of competition organization and venue guarantee, but also arranged a series of exhibition activities on the sidelines of the competition. The Municipal Party Committee Talent Office took the lead in organizing the city publicity , tourism promotion, intangible cultural heritage display, and special food tasting and other supporting activities, the relevant departments not only introduced talent policies to the students, but also provided job information for the students. The competition serves as a medium to build an interactive bridge between the students in Shaanxi and the city of Xi'an. The students who participated in the college football league not only felt the fun of football, but also felt the warmth of the city of Xi'an and the enthusiasm of Xi'an for talents. They all looked forward to continuing to hold the college football league in the coming year.
Shaanxi University Football League
the final whistle has been blown
But for young college students
Will start a new life in Xi'an
Students enter the Olympic Sports Center in an orderly manner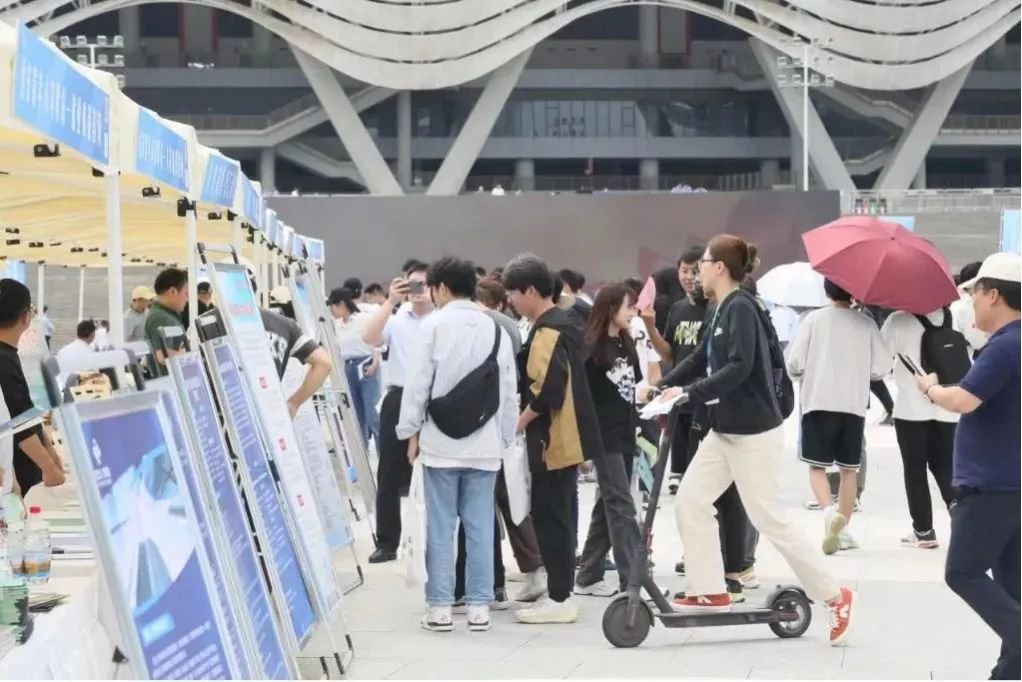 Students learn about the recruitment positions in front of the booth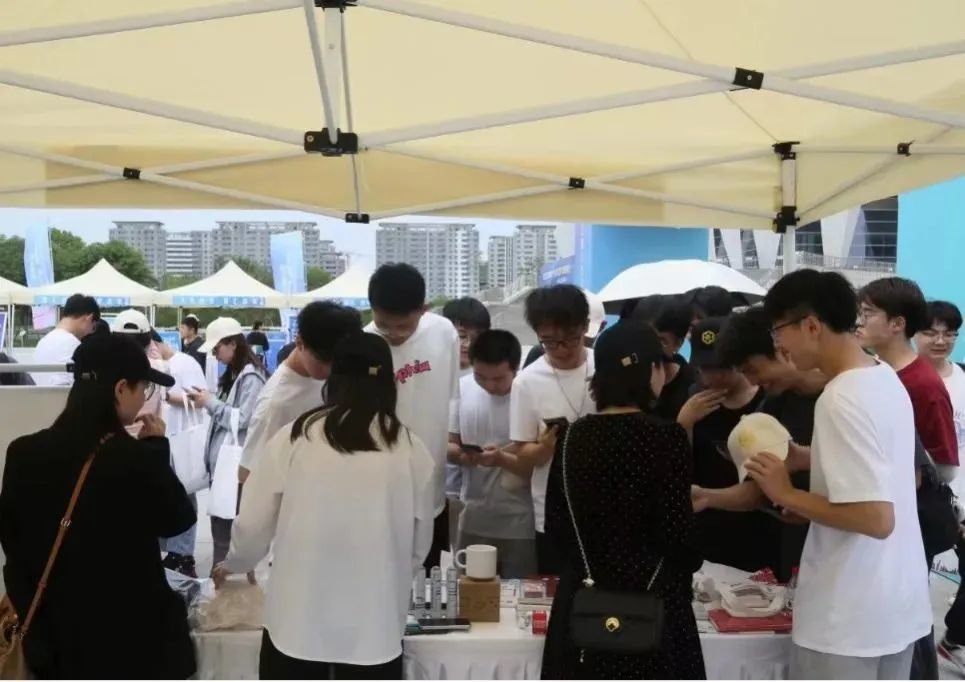 Students inquire about Xi'an's talent policy at the booth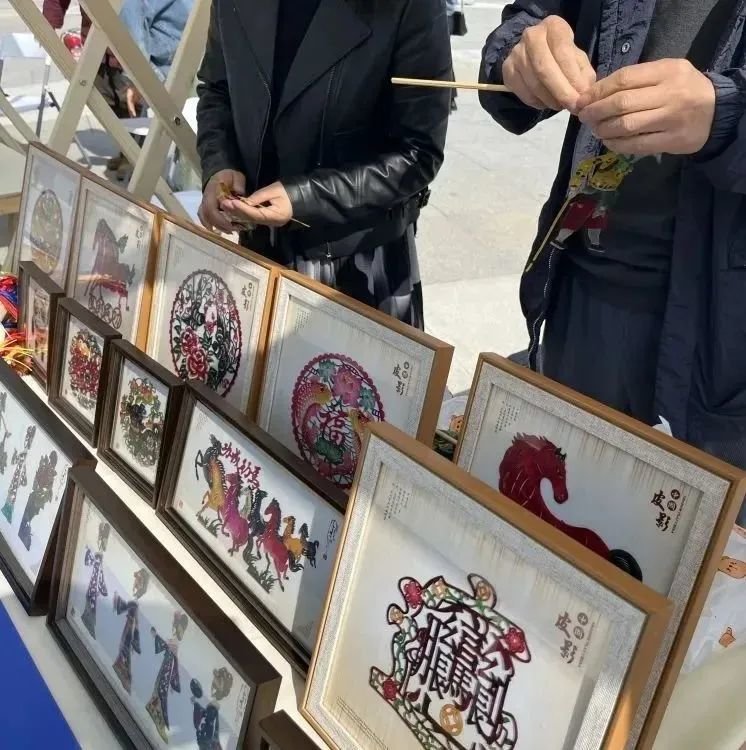 Intangible cultural heritage works displayed at the event site
Match Results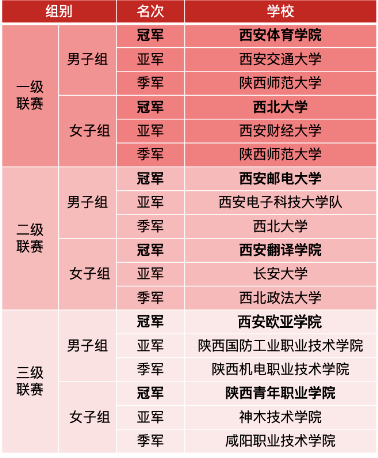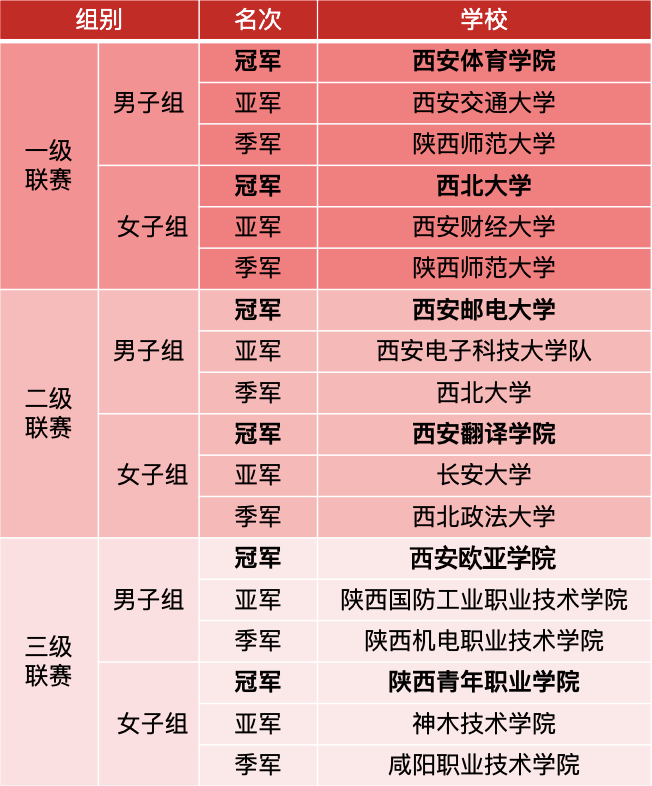 The football league has come to an end
But the wonderful moments are memorable
Let's take the time machine together
Come experience the game!
Highlights of the game

In more than 200 fierce competitions
More than 3,000 people sweated on the green field
There is a lot of perception and thinking in it
Listen to what they say~
Fu Yuhao, Captain of Xi'an University of Finance and Economics Men's Football Team (Level 2)
This ball is an important game for the semi-finals. If we win, we will be able to enter the finals and be on the big stage of Xi'an Olympic Sports Center. Therefore, the players were very excited and worked hard to fight this game. The Xiyou team is a veteran team in the Shaanxi Major League, and its strength on paper is stronger than ours. But that doesn't mean they can win easily. My teammates and I will go all out and leave no regrets for our youth.
Zhang Ruopeng, a student at the School of Computer Science, Xi'an University of Posts and Telecommunications
I am a senior this year and will be graduating soon. This is the last time I will participate in the Shaanxi College Football League. I am especially reluctant to part with these brothers who have played together for four years, so I especially cherish every game now, because every game is one less game. As a goalkeeper, I will do my best to stop every shot from the opponent. I hope the team can go further in this league, and even hope that time can stop here, so that my brothers and I can have more time to fight side by side.
Luo Yixiao, a postgraduate student at Xi'an University of Posts and Telecommunications
I majored in computer technology, and many students at my level chose to stay in Xi'an for employment. For students of my major, there are many employment opportunities in Xi'an. ZTE, Huawei, Samsung, Tencent, etc. are all good choices. Through campus recruitment, I have already signed with ZTE and will go to work after a while.
Liu Xiao, a fresh graduate of Chang'an University
I learned about this job fair indirectly through the major leagues. I am very grateful to Xi'an City for setting up so many platforms for us to obtain employment opportunities. I am willing to stay in Xi'an to work and live, and to move forward together with Xi'an.
Campus Football Development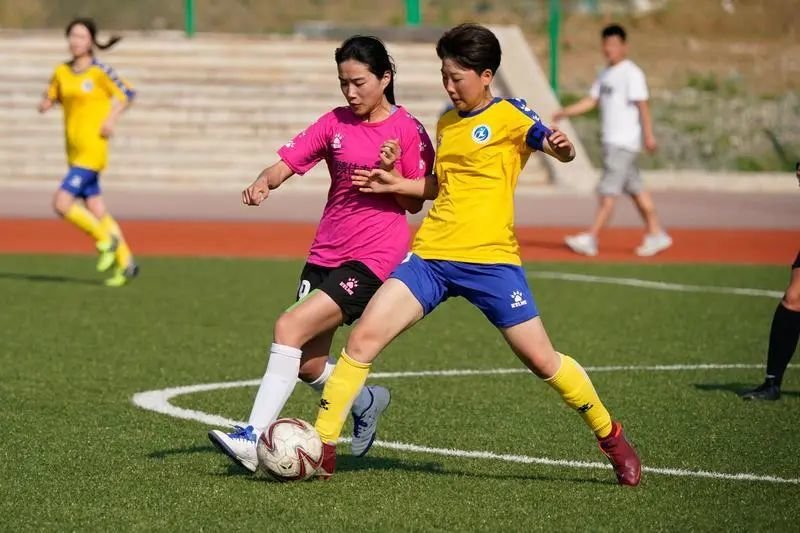 Zhang Yuangeng, Secretary-General of Shaanxi Provincial Student Sports Association
"Compared with the previous major leagues, the number and number of participating colleges and universities in this competition has hit a record high, and the competitive level of the players on the field has also been greatly improved. These are inseparable from our province's recent years. The vigorous promotion of the policy is inseparable from the attention and promotion of the 'three big balls', especially football, by government departments at all levels, and it also benefits from the continuous warming of the football atmosphere in our province."
Wang Xiaochun, deputy director of the Sports Center of Xi'an Jiaotong University
"In recent years, we have found that among the ordinary students who have just entered the school, there are more and more students who have a football foundation, and many of them are girls. This shows that they have already started to get in touch with football in middle school or even elementary school, and even received amateur training. The vigorous development of campus football in our province can be seen." "This football league can be said to be the largest college sports event held in our province in recent years. I hope that such a good event can be held year after year and truly make Xi'an a football city."
source:
Editor: Qi Shaoheng