John Fanta
College Basketball Broadcaster and Reporter
LAS VEGAS – No one was seated at T-Mobile Arena. Two words reverberated in Las Vegas with 24 seconds on the clock in the West Regional semifinal: Not again.
Like Adam Morrison, Drew Timme is one of Gonzaga's all-time players. Missing two free throws in a clutch situation? The image of the Morrison tears couldn't leave one's brain when thinking about 17 years ago to the night that UCLA rallied from a late 13-point deficit to stun the Zags in the exact same Sweet 16 contest, as the exact same seed-lines.
Off the Timme misses, UCLA freshman Amari Bailey canned a triple to send the blue and gold into a frenzy. 76-75 Bruins. Was Gonzaga's worst nightmare playing out again? It was as if the narratives and criticisms that the Zags can never win the big one were creeping out onto the hardwood.
Mark Few didn't waver. There's a reason that with Timme, he's led this program to a 121-12 record. They've won plenty of big games. Plenty. He called a player named after another guy who drew one up to change the whole trajectory of his program in 2016: the Jay Wright play. Wright would tell someone it should be named after Kris Jenkins.
On Thursday night in Las Vegas, it became the Julian Strawther Special.
The 6-foot-7 junior buried a 3 from over 30 feet out to give the Zags the lead in what turned into a 79-76 victory. The Bruins, down by eight with 1:05 remaining, came all the way back only to see the journeys of Jaime Jaquez and Tyger Campbell end.
"That was one shining moment," Timme said following the win. "Julian just took on all of GU and buttered that shot. I'm not speechless too much and I'm pretty speechless after that. But I am the number one Julian Strawther fan forever now."
"I'm telling you, he's made that shot multiple times for us this year," Few said. "We practice that play. That's Jay Wright's play that he used in the Villanova-Carolina, the [2016] championship. That's what we call it. He makes it all the time. When he asked me, it was stronger words than what he used. I just said, yeah, make it. Make it. But if he was closely guarded, I wanted him going downhill to get to his floater which he's been great at all year."
"It's moments like that you can't make up," said Strawther, who calls Las Vegas home. "To even make a shot like that in March Madness and just to be back home in Vegas is like the cherry on top."
While the thought in mind was the anniversary of 2006, Few had his mind on another moment that happened more recently, when Jalen Suggs clinched a spot in the national championship game with an epic buzzer-beater in the 2021 Final Four.
"Jules hit a big shot, just like his good buddy Jalen a couple of years ago," Few said. "It was just an unbelievable basketball game. They had us on the ropes there at halftime."
Few is right. Gonzaga looked down and out at the halfway point, trailing the Bruins 46-33 at the break. But the Bulldogs outscored the Bruins 26-13 in the first 10 minutes and change of the second stanza, with Timme willing them.
The senior ended with 36 points, tying a Gonzaga single-game NCAA Tournament record (Brandon Clarke), going 16-for-24 from the floor and adding 13 rebounds.
"I got after them a little bit but I made sure, I said the only way we're going to do this is if we play with emotion and confidence and we get back, quit moping," Few said.
Timme hears those narratives about the Zags. They're impossible to ignore because whether anyone likes it or not, they will exist until the Bulldogs win it all.
My opinion: I think it's a ridiculous premise because it's so difficult to win in the tournament and Gonzaga's been one of the college basketball's best programs for years. There's no validation needed.
But Timme and this Zags team, which flew into the tournament under the radar as a 3-seed, have used all the talk in a different way than other recent Gonzaga squads, which really couldn't use it to the same degree because they were a title frontrunner.
"I would say we're some tough SOBs," Timme said. "We've been down and people have loved just to kick on us and everyone just tried, 'Gonzaga stinks,' this and that. But it can be a lot sometimes, especially when you're down and you lose and you know as a team you're not feeling as good. And we just got back up and kept fighting. We picked ourselves up. No one gave us a hand out. We had to get up ourselves. And I think that's just a true testament of who we become. This is why you guys are seeing this growth from us. We got up by ourselves; no one picked us up. No one wanted us to get up, but we got up and I think we're just warriors."
The Zags will turn around and meet the fourth-seeded Connecticut Huskies in the West Regional Final on Saturday night at approximately 8:49 ET. It's a rematch of a 1999 regional final, when Gonzaga was just getting noticed nationally and Jim Calhoun's Huskies reached their first Final Four.
For Timme, it's a showdown with Connecticut junior star Adama Sanogo, who's combined for 70 points and 29 rebounds in three NCAA Tournament wins.
"It's going to be a battle," Timme said. "They have two great bigs [Sanogo and Donovan Clingan] looking at the matchup. They're both forces. They're both equally good. It's going to be a battle. We'll have to play hard and gritty and we're going to have to get dirty and nasty, do whatever it takes to win because they have a hell of a duo, big-man punch.
"It's going to be a war."
John Fanta is a national college basketball broadcaster and writer for FOX Sports. He covers the sport in a variety of capacities, from calling games on FS1 to serving as lead host on the BIG EAST Digital Network to providing commentary on The Field of 68 Media Network. Follow him on Twitter @John_Fanta.
Read more:
FOLLOW
Follow your favorites to personalize your FOX Sports experience
---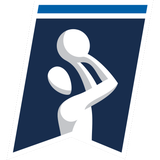 Get more from College Basketball Follow your favorites to get information about games, news and more
---