Since the official announcement of the new brand proposition of "new forces creating new trends" in April last year, the official exclusive supplier of the Hangzhou 2022 Asian Games, Oaks Air Conditioning, has been making frequent moves in marketing.
This Xinshi brand focusing on the air-conditioning track takes consumers' interest points as the starting point. It has recently become the "Xinfengguan" of the sixth season of Hunan Satellite TV's popular variety show IP "Longing for Life", hoping to play with consumers in a younger way. Together, there has been a new move in marketing recently.
It is reported that the post-90s "Oxygen Girl" actor is about to "join" Oaks Air Conditioning as a brand ambassador, and join hands with the brand to release fresh oxygen and fresh air at a perfect angle of 45°, detonating the expectations of all parties. Who is she? Why is it a perfect angle of 45°? Why did Oaks air conditioner choose her? Before the official announcement of Oaks air conditioner on May 8, you might as well join us, based on the existing news, to find out!
"Oxygen Girl" x Oaks: 45° perfect angle to release fresh oxygen attitude
Founded in 1994, Oaks Air Conditioning is a dedicated player born in the 1990s who has deeply cultivated the air conditioning track. Since its establishment, it has launched high-quality products that are loved and trusted by consumers around the world. According to Sullivan's data, the cumulative sales of air conditioners in the world from 2018 to 2021. Top three. It is reported that the post-90s "Oxygen Girl" who is about to serve as the brand ambassador of Oaks air conditioner this time was born in a professional class, and has created a number of wonderful roles to interpret the inspirational heroine who is unwilling to make progress in the face of adversity. This kind of dedicated and hard-working attitude in "carrying out a career" is highly consistent with the dedicated spirit that Oaks Air Conditioning has always upheld, and has built the foundation for cooperation between the two parties.
According to the relevant information disclosed by the official, in this cooperation between the two parties, "45° perfect angle" and "fresh oxygen" are the key words. It is understood that the latest product of Oaks Air Conditioning's four-season fresh air conditioner adopts a 45° independent fresh air outlet design. This air outlet method is different from other products in the industry. Under the same air volume, the air supply speed is faster and the air supply distance is longer. To achieve 1 hour of fresh oxygen for the whole house. It can be said that it uses the "45° perfect fresh air angle" to bring users a healthy and comfortable home environment that is always fresh in all seasons, bringing fresh oxygen and fresh air.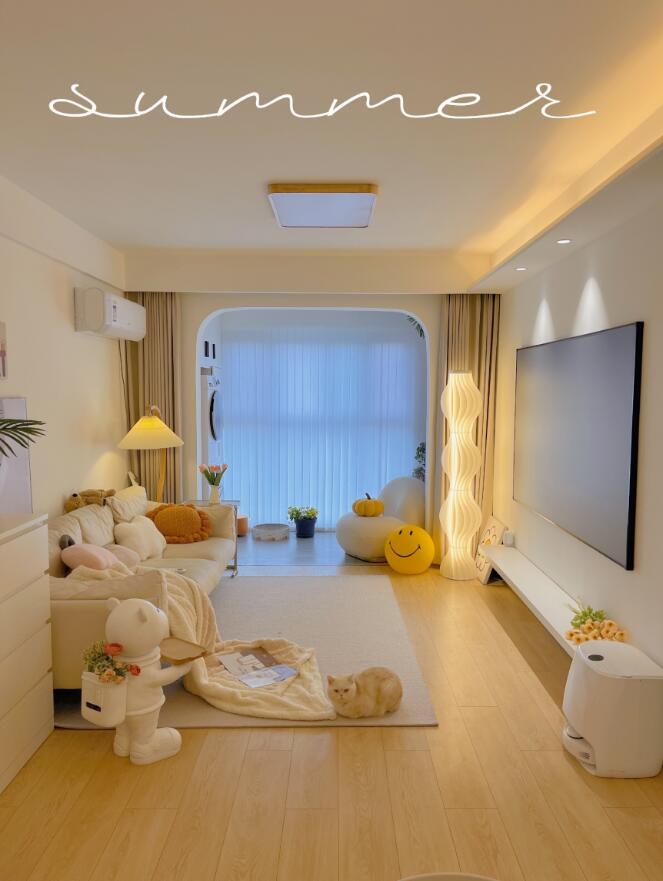 And the brand ambassador of Oaks air conditioner to be officially announced is known as "fresh oxygen girl", and also has a 45° golden side face. Not only is she fresh and elegant, with a sweet smile, she has always been active on the screen, and she is also committed to performing different roles, while realizing her personal value, and presenting one song after another "Ode to Joy" to the audience. This kind of "fresh oxygen" The image of "feeling" is also very consistent with the home life concept and life attitude proposition that Oaks Air Conditioning wants to convey through the four-season fresh air air conditioner, and the two parties will jointly release fresh oxygen and fresh air.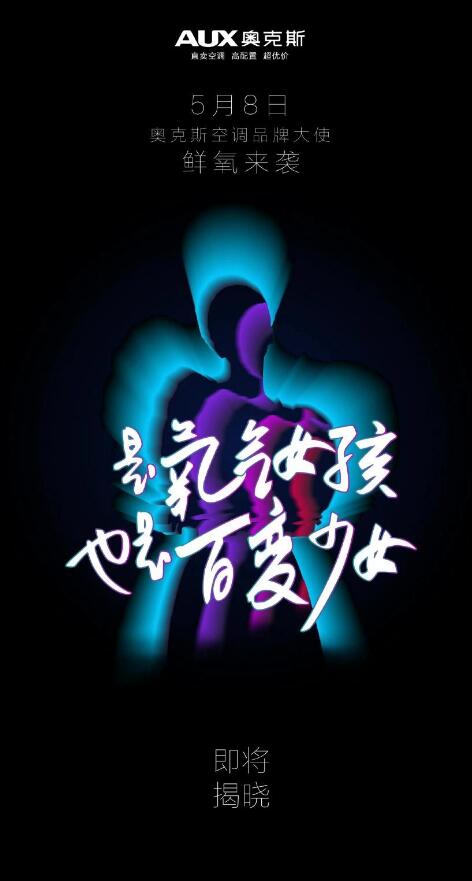 The unrestricted spirit of exploration has always been deeply rooted in the brand DNA of Oaks air conditioners. For a long time, Oaks Air Conditioning has been paying attention to young consumers, daring to try new things at the marketing level, and unleashing the youthful vitality of the brand. It is reported that the cooperation between the two parties will be officially announced on May 8. Who is "Oxygen Girl"? Let us look forward to it together!
<!–
  声明:新浪网独家稿件,未经授权禁止转载。
–>