The Winter Olympics is coming | "Snow Princess" Gu Ailing: Beauty is strength, self-confidence and health. Love is the best motivationFly into the homes of ordinary people
CCTV News:In recent years, my country has vigorously developed winter snow sports, especially the training of young athletes. That's right, the 18-year-old athlete we are going to introduce below will represent the Chinese team in three competitions at the Beijing Winter Olympics. She is called the "Snow Princess" and won two prizes this year alone. The champion of the World Championships. Yes, but what many people may not know is that at the same time, she is also a schoolmaster at Stanford University and a "post-00" girl with millions of fans. She is Gu Ailing. She likes challenges and also likes food.
Although born and raised in the United States, Ai Ling is also an authentic Pekingese girl. He loves mutton and Peking duck. When participating in a competition abroad at the beginning of this year, Gu Ailing thought that she must have a good meal of Peking duck when she returned to Beijing.
In order to let Gu Ailing eat the most authentic, authentic Beijing roast duck that complies with anti-doping regulations, our "Winter Olympics is Coming" also communicated closely with the Winter Sports Management Center of the General Administration of Sports, China Anti-Doping Center and other departments.
In the past two years, in addition to excellent competition results, the beautiful and healthy image has made Gu Ailing's popularity in the country soaring, and has become the darling of the fashion industry, but Ailing has its own unique understanding of beauty.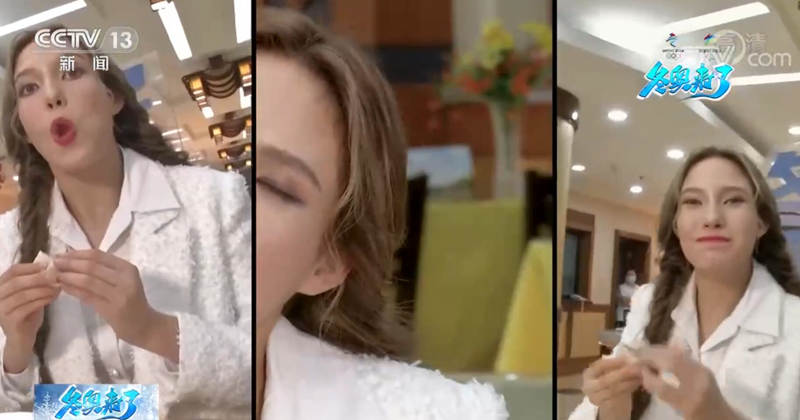 Gu Ailing in life likes challenges and likes to try new things. Ai Ling said that the reason for choosing skiing is because of love, and love is the best motivation.
In September this year, Gu Ailing turned 18, and the coming-of-age ceremony was spent in training, which is also her favorite way to celebrate. Due to his outstanding achievements in various world competitions in the past two years, Gu Ailing has accumulated enough Olympic points. There are less than 100 days left before the Beijing Winter Olympics. She will seize the last time and strive to shine in the Beijing Winter Olympics.
Editor: Fang Cheng
.