Inter, Milan and Napoli in the Champions League, Juve and Roma in the Europa League, Fiorentina and Lazio in the Conference. Between confirmations and last-minute surprises, here are the final decisions
Inter, Milan and Napoli in the Champions League, Juve and Roma in the Europa League, Fiorentina and Lazio in the Conference. The final European rush is about to begin. Seven Italian teams are involved in the three continental events. The definitive lists must be delivered by midnight, the roses that will be able to take the field in the next challenges.
The transfer market has not brought any changes to Inzaghi's squad and therefore there will be no changes in the list destined for the Champions League: the only player on the payroll who will not be included is Henrique Dalbert. The Brazilian is recovering from a serious knee injury and in any case is not part of the coach's technical plan.
LIST A
Goalkeepers: 1 Handanovic, 21 Cordaz, 24 Onana.
Defenders: 2 Dumfries, 6 De Vrij, 12 Bellanova, 15 Acerbi, 32 Dimarco, 33 D'Ambrosio, 36 Darmian, 37 Skriniar, 95 Bastoni.
Midfielders: 5 Gagliardini, 8 Gosens, 14 Asllani, 20 Calhanoglu, 22, Mkhitaryan, 23 Barella, 77 Brozovic.
Forwards: 9 Dzeko, 10 Lautaro, 11 Correa, 90 Lukaku.
LIST B
Zanotti, Fontanarosa, Carboni.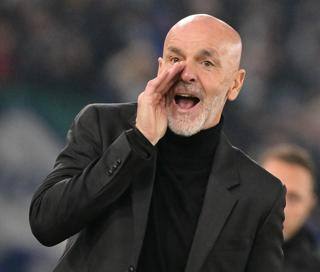 MILAN
by Francesco Pietralla
Here is Milan's Champions League list in view of the round of 16 against Tottenham. Three of the new faces who arrived in the summer are still out – Adli, Vranckx and Dest – and Bakayoko, now out of Pioli's plans. There is no Ibrahimovic, who evidently still doesn't give guarantees. Goalkeeper issue: there is still Tatarusanu in Maignan's place, but the French number one can be entered at any time without using one of the three available slots.
LIST A
Goalkeepers: 1 Tatarusanu, 83 Mirante.
Defenders: 2 Calabria, 5 Ballo-Touré, 19 Theo Hernandez, 20 Kalulu, 28 Thiaw, 23 Tomori, 24 Kjaer, 25 Florenzi, 46 Gabbia.
Midfielders: 4 Bennacer, 8 Tonali, 10 Brahim Diaz, 32 Pobega, 33 Krunic, 56 Saelemaekers.
Forwards: 9 Giroud, 12 Rebic, 17 Leao, 27 Origi, 30 Messiah, 90 De Ketelaere.
LIST B
Nava, Paloschi, Coubis, Bozzolan, Bartesaghi, Bakoune, Zeroli, Gala, Foglio, El Hilali, Longhi, Alesi.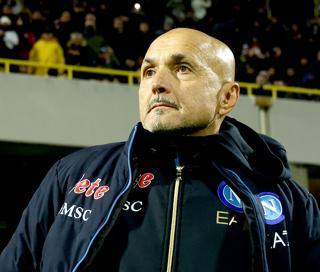 Bereszynski takes the place of Zerbin, Gollini that of Sirigu. As in summer outside Demme.
LIST A
Goalkeepers: 1 Meret, 16 Idasiak, 95 Gollini.
Defenders: 3 Kim, 5 John Jesus, 6 Mario Rui, 13 Rrahmani, 17 Olivera, 22 Di Lorenzo, 55 Ostigard, 19 Bereszynski.
Midfielders: 7 Elmas, 20 Zielinski, 68 Lobotka, 70 Gaetano, 91 Ndombele, 99 Anguissa.
Forwards: 9 Osimhen, 11 Lozano, 18 Simeone, 21 Politano, 77 Kvaratskhelia, 81 Raspadori.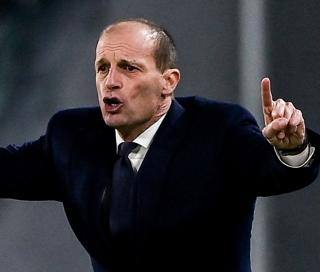 JUVENTUS
by Giovanni Albanese
No excellent exclusion from the UEFA list to face the Europa League. The new face is that of Crespi, borrowed from Crotone to defend the goal of the Next Gen and fourth goalkeeper in the first team. The novelty concerns Soulé, moved to list B upon completion of the three-year membership accrued in the club. In place of him, in list A, there is Huijsen, the Dutch born in 2005 who has already made a few appearances in the first team.
LIST A
Goalkeepers: 1 Szczesny, 23 Pinsoglio, 36 Perin, 48 Crespi.
Defenders: 2 De Sciglio, 3 Bremer, 6 Danilo, 12 Alex Sandro, 15 Gatti, 19 Bonucci, 24 Rugani, 53 Huijsen.
Midfielders: 5 Locatelli, 10 Pogba, 11 Cuadrado, 17 Kostic, 25 Rabiot, 32 Walls.
Forwards: 7 Chiesa, 9 Vlahovic, 14 Milik, 18 Kean, 22 Di Maria.
LIST B
Garofani, Raina, Barbieri, Miretti, Fagioli, Barrenechea, Soulé, Da Graca, Iling-Junior, Companion, Pecorino, Cerri.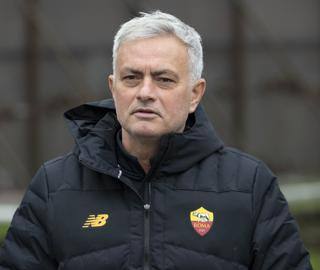 The work was complex, but there probably won't be certainties until noon. Rome, in fact, has presented the UEFA list of players who will be involved in the Europa League in the coming weeks, however the work done by the management will have to be scrutinized by UEFA. All this because the Giallorossi club, being under a "settlement agreement", must comply with stringent parameters also in terms of the total amount of wages. Thus Vina and Shomurodov should make way for new arrivals Llorrente and Solbakken, while making room for the returning Wijnaldum – with a heavy salary – should be the turn of Zaniolo, who the club took out of the technical project on Monday. But watch out for surprises, because so far Karsdorp has also been on the sidelines since November, yet he could return to those useful to the cause. Absolute certainties, however, there are none. Taking into account that young people who grew up in the nursery can find space in List B, in fact, in the complicated game of plots, UEFA will have the last word.
LIST A
Goalkeepers: 1 Rui Patricio, 99 Svilar.
Defenders: 19 Celik, 3 Ibanez, 2 Karsdorp, 24 Plum, 14 Llorente, 23 Mancini, 6 Smalling, 37 Spinazzola.
Midfielders: 20 Camara, 4 Cristante, 8 Matic, 25 Wijnaldum.
Forwards: 9 Abraham, 11 Belotti, 21 Dybala, 92 El Shaarawy, 7 Pellegrini, 18 Solbakken.
LIST B
Boer, Bove, Darboe, Faticanti, Tahirovic, Zalewski, Volpato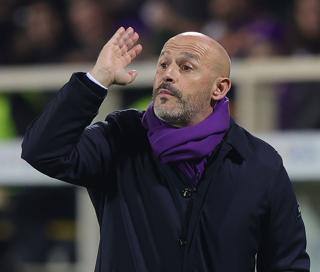 FIORENTINA
by Giovanni Sardelli
Easy list for Fiorentina who can insert in place of the three players who left in January who were on the UEFA list, namely Gollini, Maleh and Zurkowski, Sirigu, Castrovilli and Brekalo. Benassi also released in the winter market (he had not been included in the list, however). And so Fiorentina has the whole squad available for the European competition that is about to start again.
LIST A
Goalkeepers: 1 Terracciano, 56 Sirigu, 31 Cerofolini.
Defenders: 3 Biraghi, 2 Dodo, 98 Igor, 28 Quarta, 4 Milenkovic, 16 Ranieri, 15 Terzic, 23 Venuti.
Midfielders: 34 Amrabat, 72 Barak, 5 Bonaventura, 10 Castrovilli, 32 Duncan, 38 Mandragora.
Forwards: 77 Brekalo, 9 Cabral, 22 Gonzalez, 11 Ikone, 7 Jovic, 99 Kouame, 8 Saponara, 33 Sottil.
LIST B
Favasuli, Amatucci, Bianco, Distefano, Krastev.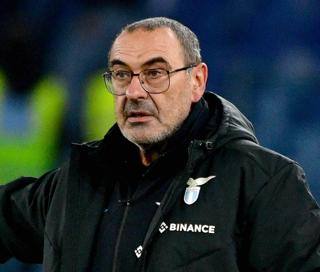 LAZIO
by Nicola Bernardino
Luca Pellegrini enters and Radu leaves, who is injured in this period (out for a month due to a strain).
LIST A
Goalkeepers: 1 Maximiano, 94 Provedel.
Defenders: 15 Casale, 34 Gila, 23 Hysaj, 29 Lazzari, 77 Marusic, 4 Patric, 3 L. Pellegrini, 13 Romagnoli.
Midfielders: 88 Basic, 32 Cataldi, 10 Luis Alberto, 6 Marcos Antonio, 21 Milinkovic, 5 Neighbor.
Forwards: 7 Felipe Anderson, 11 Chancellors, 17 Immobile, 9 Pedro, 18 Romero, 20 Zaccagni.
February 2, 2023 (change February 3, 2023 | 00:07)

© breaking latest news