Xinhua News Agency, Changxing, Zhejiang, January 12. The first round of the 2021 Huawei Mobile Cup China Go League A Playoffs ended on the 12th. The Shanghai Jianqiao Academy team and the Chongqing T23 team in the second half defeated their opponents and successfully relegated after two rounds. In the first half of the championship group, Longyuan Mingcheng Hangzhou team and Jiangsu team joined hands to advance to the next round.
Li Weiqing (left) vs. Jiang Qirun
The Shanghai team drew 2:2 with the Zhejiang Sports Lottery team in the first round. Perhaps they wanted to adopt the strategy of Tian Ji's horse racing. Zhejiang sent Jiang Qirun, who ranked last in the team in the main battle, and was easily won by the Shanghai team's main player Li Weiqing. In the other two games, Shanghai's Wang Xinghao and Xu Haohong defeated Tong Mengcheng and Zhang Tao respectively. Zhejiang only won one point by Tan Xiao, and Shanghai won the relegation with a total score of 5:3.
In another relegation battle, the Chongqing team won the Quzhou Lanke team 6:2 in two rounds. Zhejiang and Quzhou will face the Jiajia Food Tianjin team and the Tibet Fukang team in the next round of the playoffs, and continue to fight for relegation.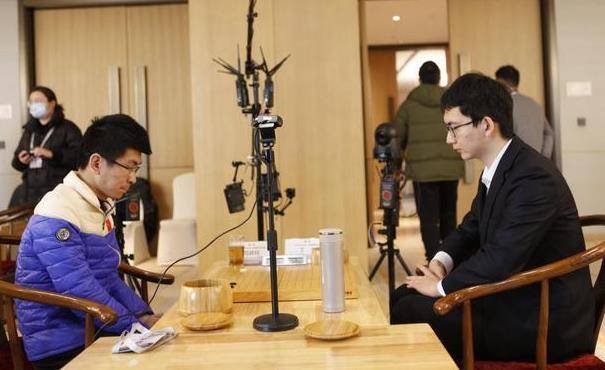 Fan Tingyu (left) against Ding Hao
In the championship group, Longyuan Mingcheng Hangzhou team and Rizhao Shanhai Elephant team fought against each other. With a 3:1 lead in the first round, the Hangzhou team made persistent efforts to win and advance with a total score of 6:2. The Jiangsu team, ranked seventh in the regular season, completed the "following gauntlet" and defeated Shenzhen Longhua team with a total score of 7:1 in the two rounds.
Longyuan Mingcheng Hangzhou team and Jiangsu team will play against Jiangxi Jindalai Environmental Protection Team and Minsheng Credit Card Beijing Team respectively in the next round.Return to Sohu, see more
Editor:
Disclaimer: The opinions of this article only represent the author himself, Sohu is an information publishing platform, and Sohu only provides information storage space services.
.