Chelsea wrapped up an astonishing fourth successive Women's Super League title and fought off fresh competition as Reading's eight-year stay in the league came to a disappointing end.
The 2022-23 season produced drama, broke records and had twists and turns at both ends of the table throughout a thrilling campaign.
So how did each WSL club do and how did I fare with my pre-season predictions?
Position

Club

1

Chelsea

2

Arsenal

3

Manchester United

4

Manchester City

5

Tottenham

6

Everton

7

Reading

8

Liverpool

9

Aston Villa

10

Brighton

11

West Ham

12

Leicester City
Chelsea – 1st
It was arguably the toughest season Chelsea have had in the WSL, with their competition improving. They found a way to win even when not at their best and proved themselves again as one of the best clubs in Europe, reaching the Champions League semi-finals. Injuries to key players including Pernille Harder and Millie Bright demanded more from the squad but Emma Hayes' side stepped up and found the answers while under pressure from challengers. A fourth successive title is an astonishing achievement and they will go down as one of the greatest squads in English football history.
My pre-season prediction: 1st
Manchester United – 2nd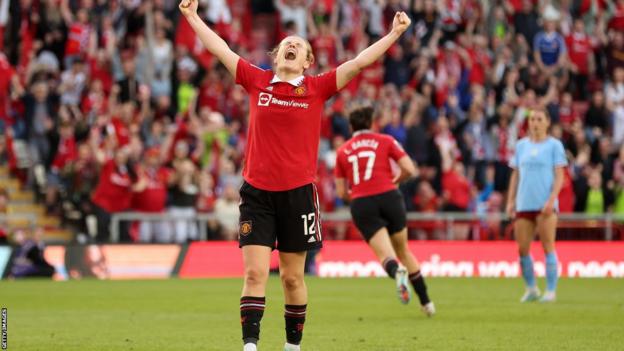 United's development this season has been excellent given they had finished fourth in the three previous campaigns. They became the first side since 2014 to break into the WSL's top three, while also creating history for the club by reaching their first major final, losing to Chelsea in the FA Cup. In both competitions they were beaten by a more experienced and developed squad – but United's football under Marc Skinner has been progressive, exciting and creative. They have strong foundations on which to improve and will be tested in the Champions League next season. With a strong transfer window, they can definitely have next season's WSL title within their sights.
My pre-season prediction: 3rd
Arsenal – 3rd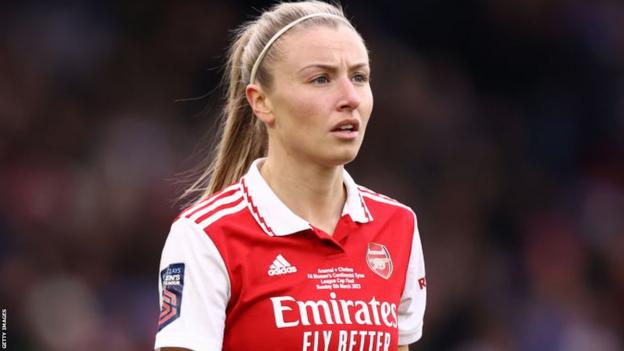 Given Arsenal were looking to go one step further and win the WSL title this season, it may be considered a disappointment to finish third. But they have experienced an unprecedented injury crisis, losing four players to anterior cruciate ligament (ACL) injuries, as well as missing captain Kim Little and key forward Caitlin Foord for several games. Therefore, qualifying for next season's Champions League, reaching the semi-finals in Europe this year and winning the League Cup is a very strong end to the campaign.
My pre-season prediction: 2nd
Manchester City – 4th
It has been a disappointing season for Manchester City, who were in transition this campaign having lost a large number of key players in the summer. They needed time to develop a younger squad but that has proved costly as they missed out on Champions League qualification on goal difference. That might make it harder for them to compete in the transfer market this summer. City's poor start to the campaign ultimately hurt them, although they did produce some strong performances in the new year. However, ending the season in fourth – their worst position since 2014 – and without any silverware, represents a decline for a club that should be challenging for the title and have been bypassed by their city neighbours.
My pre-season prediction: 4th
Aston Villa – 5th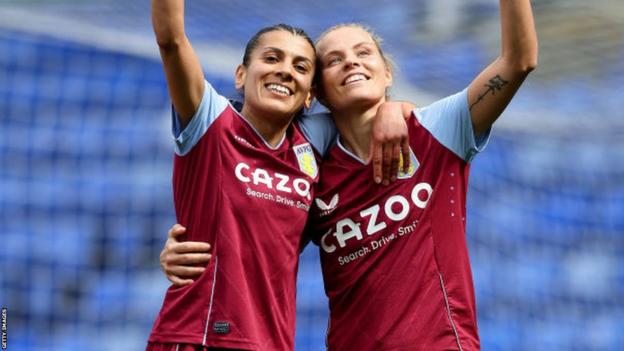 Without a doubt my team of the season. Aston Villa were fighting off relegation in the last campaign but their progression has been hugely impressive in the past 12 months. Carla Ward's side have played attractive football and pushed the best teams in the league, comfortably confirming their status as the 'best of the rest' outside the traditional big four. The arrival of attacking trio Kirsty Hanson, Kenza Dali and Rachel Daly in the summer proved instrumental, while centre-back duo Anna Patten and Danielle Turner have been particular impressive. Villa's achievements this season – also reaching the FA Cup semi-finals – should be widely celebrated. Now, they must continue to build.
My pre-season prediction: 9th
Everton – 6th
There were promising signs in pre-season for Everton and they had high hopes of finishing mid-table – which they have managed to achieve. Under new management in Dane Brian Sorensen, Everton have developed a clear identity and put in some strong displays throughout the season. Their form dipped in the final few months and they still lack consistency but given they were fighting relegation last year, this can be viewed as a very successful campaign and they have solid foundations to build on.
My pre-season prediction: 6th
Liverpool – 7th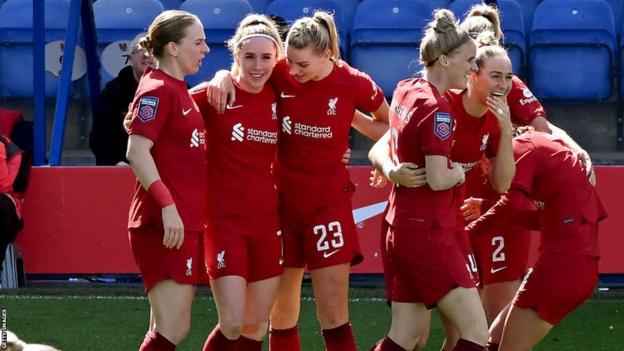 Having gained promotion to the WSL after their Championship title win, the goal was clear for Liverpool – avoid relegation. They did that comfortably despite suffering major injuries to key players throughout the season. Although they have room for improvement in terms of performances, Liverpool showed glimpses of what they are capable of in strong victories over Chelsea and Manchester City. Finishing seventh on their return to the WSL is no mean feat either and with investment and a fully fit squad available, they should feel confident of growth next season.
My pre-season prediction: 8th
West Ham – 8th
West Ham started the season well, winning three of their opening five matches, and looked like a tough team to beat with captain Dagny Brynjarsdottir in terrific form. They made strides against teams around them in the table and put themselves in a strong position. I predicted they would be in relegation trouble come May, but they were never in danger. However, they have had a dismal 2023, winning just one WSL match since December and ended the season looking very disjointed. They have some quality but will need investment and a clear identity if they want to compete comfortably next season.
My pre-season prediction: 11th
Tottenham – 9th
It's been a very disappointing season for Tottenham after they finished fifth last year and were hoping to close the gap on the top four. They spent significant money in both transfer windows too. They had built strong foundations under manager Rehanne Skinner but a nine-game losing streak was hard to ignore and led to her departure. They remained in a relegation battle until the penultimate weekend and have not shown many signs of improvement since Skinner's departure. Given the quality in their squad, they should be doing better – though Bethany England's goalscoring form in the second half of the campaign provides hope for the future.
My pre-season prediction: 5th
Leicester City – 10th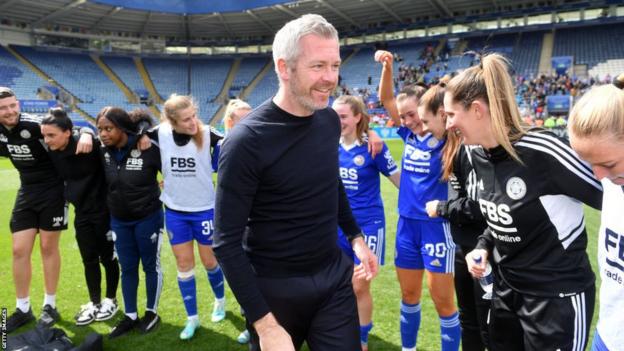 It has been a season of two halves for Leicester, who were favourites to go down after just surviving last year. They started the season in relegation form with no points from their opening six matches, leading to the departure of manager Lydia Bedford. But after Willie Kirk took over, they climbed up the table and began picking up points, putting in strong displays against Everton and Brighton, as well as earning successive important wins over Reading and Liverpool in April. Their survival is a great achievement given the position they were in when Kirk took over.
My pre-season prediction: 12th
Brighton – 11th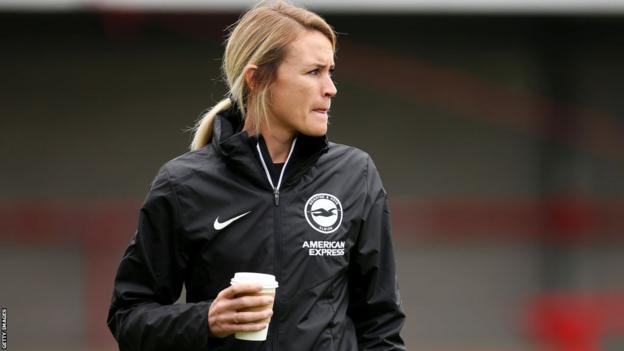 Brighton's season has been a rollercoaster. They have gone through four managers, including two interim spells under Amy Merricks, and that has shown in their inconsistent performances. Faced with a real threat of relegation, Melissa Phillips took over in a bold and ambitious move by the club in April and it paid off hugely. Performances improved dramatically and they got the points they needed to stay up. After a topsy-turvy year, they need to kick on and make the most of their excellent resources and infrastructure the club has invested in heavily.
My pre-season prediction: 10th
Reading – 12th
Reading have defied the odds for several years, always overachieving and proving they were a team not to be written off. But having the lowest budget in the WSL finally caught up with them and they just did not have the quality to compete with the teams around them. While Tottenham and Leicester were able to strengthen in the transfer market to avoid relegation, Reading could not. They were the only WSL club not affiliated with a men's Premier League side so my pre-season prediction was always very ambitious. Ultimately, they were not able to produce another miracle.
My pre-season prediction: 7th