At 19:20 in the evening of June 18th, the 21st Guiyang Amateur Football League A, hosted by Guizhou Sports Online, guided by Guiyang Olympic Sports Center, and co-organized by Guiyang Olympic Event Operation Center The side new stadium ended the second game of the third round, Xingyao FC (Team A) 2-4 Qianwu Liquor.
Qianwu Liquor Wu Ruilong scored twice, Xingyao FC (Team A) Chen Lupan and Li Ke, and Qianwu Liquor Yang Yan and Wang Rongkun scored goals respectively.
Xingyao FC (Team A) Ye Shiyan and Qianwu Liquor He Yakai were booked.
Xingyao FC (Team A) Yang Lingfeng was sent off with a red card during the game. According to the league rules, he will miss the next round of the game.
Xingyao FC (Team A) lineup
Goalkeeper: 3-Tao Fei
9-Li Ke, 30-Li Fajing (40 minutes, 65-Yang Lingfeng), 10-Chen Lupan (60 minutes, 55-Su Fanjun), 97-Ao Rongjun (80 minutes, 18-Li Xing), 93-Wang Xin, 66- Ye Shiyan, 25-Xiong Mengfei, 24-Zhang Weili, 59-Xiang Mengqi, 2-Wang Xiaoyu
Qianwu Liquor Store lineup
Goalkeeper: 84-Guo Yaqi
21-Mao Rui (32 minutes 96-Zhang Ye), 33-Qiu Xiongjing (32 minutes 28-Zhang Yaoyuan), 88-Sima Guijie, 24-He Yakai, 23-Yang Yan, 57-Zhang Xionglong (18-Yang in 46 minutes) Hao), 15-Shi Lianbing, 11-Wu Ruilong, 80-Zhu Weiheng (60 minutes 22-Wang Rongkun), 16-Dai Zhuanxin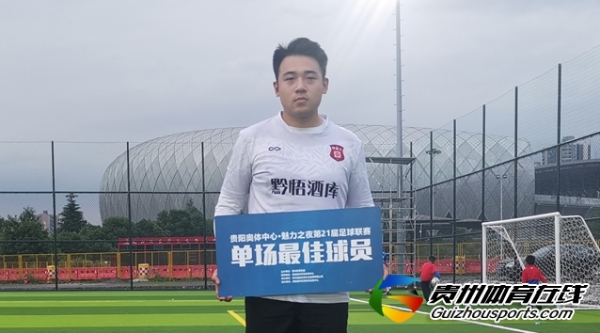 Wang Rongkun, No. 22 of Qianwu Liquor Store, was named the best player of the game
Further reading: