On December 10, Beijing time, recently, the World Youth Table Tennis Championships held in Portugal ended successfully. In this World Youth Championship, the Chinese Army only sent players from the U19 age group to participate. The results were 5 golds, 1 silver and 2 bronze. They lost gold in the men's doubles and women's doubles competitions. Among them, Kuaiman won 3 gold medals in the U19 group (women's singles, women's doubles and women's team). What has attracted much attention is that this year's 13-year-old Zhang Benmei and this year's World Youth Championships won the U15 women's team, women's singles, women's doubles and mixed doubles, a total of 4 gold medals. However, China has not sent players to participate in U15 competitions.
Zhang Benmeihe is the younger sister of the famous Japanese table tennis player Zhang Benchiwa. This time she made her mark in the World Table Tennis Championships and caused a sensation in the Japanese table tennis world. The Japanese media cheered and celebrated, claiming that Zhang Benmeihe had surpassed her brother to win four championships, and hoped that she could continue to maintain and compete with China in a larger arena in the future.
Many Japanese netizens posted online congratulations to Zhang Ben Miwa: "Awesome! Looking forward to her future growth!" "Really is the strongest sibling combination!" "It will definitely surpass Mima Ito in the future!" In terms of physical conditions, all physical qualities are better than Mima Ito, and it is not difficult to surpass her. Talking about his younger sister, Zhang Benzhi and proudly said: "I think my younger sister can surpass me in grades." Zhang Benzhi and his sister have a good relationship, and his social networking sites often post some pictures of the two people together.
There are also many Japanese netizens who are very calm about Zhang Benmeihe's results this time. They think that after all, China did not participate in the competition and it is reasonable for the Japanese players to win the championship. Some netizens commented: "Although it is worthy of congratulations, China did not participate in U15. Don't listen to the media's excessive praise, and don't be too proud. Chinese teenagers have performed well in U19. We should still feel a sense of crisis."
Zhang Benmeihe was born in 2008. She and her brother Zhang Benzhihe's parents are from Sichuan, China, and both are table tennis players. In 2014, father Zhang Yu and his siblings became Japanese nationals together. Since childhood, Zhang Benmeihe has shown a strong talent for table tennis just like his brother. In 2015, she had already won the U8 age group at the Japan Domestic Championships.
In April 2018, in the "National Team Hope Star" competition held in Japan, Zhang Ben Miwa scored 31 wins and 1 loss, ranked first among all players and was selected for the Japanese national team, starting the national team the road. Now, Zhang Benmei has swept almost all the U15 champions in Japan. Also in 2018, Zhang Benmeihe's brother performed well and beat Chinese players one after another in the Open, including Ma Long and Zhang Jike, two well-known Grand Slam players. In the 2020 Hungarian Open, only 17-year-old Zhang Benzhihe won the championship. On the same day he won the championship, 11-year-old Zhang Benmeihe won the U15 Women's Singles Championship in the Swedish Junior Open. As a result, Zhang Ben Chiwa and Zhang Ben Miwa also set a record-becoming the first brothers and sisters to hold the World Tour Championship, while the younger sister holds the Youth Tour Championship. Winning the same day also made this record even more special.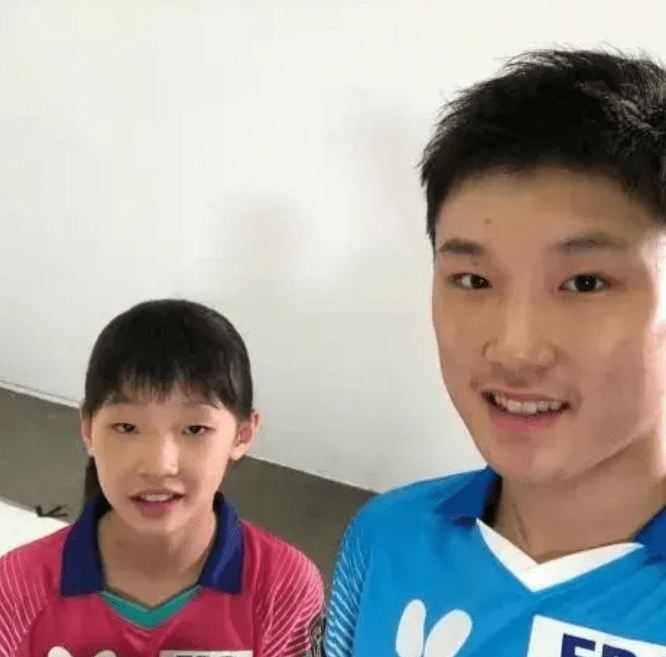 In the Tokyo Olympics this year, the Japanese table tennis team defeated Xu Xin and Liu Shiwen's national table tennis combination in the mixed doubles event and took a gold medal. If Zhang Benmeihe grows rapidly and can partner with her brother in mixed doubles, it is even more worth looking forward to.Return to Sohu to see more
Editor:
Disclaimer: The opinions of this article only represent the author himself. Sohu is an information publishing platform. Sohu only provides information storage space services.
.