2022-03-24 14:02
Source: China Basket Lens
On March 24, Beijing time, the CBA League announced the best player of the twelfth week. Domestic player Zhao Jiwei and international player Dominic Jones were elected.
Liaoning Bengang player Zhao Jiwei has averaged 21.5 points, 3.3 rebounds, 8.5 assists and 4 steals per game in the past four rounds, and his three-point shooting rate reached 60.0%. Scoring, organizing, defending, and being efficient, in the last week when other main players were rested, Zhao Jiwei led the team to a winning streak with his excellent performance, making Liaoning Bengang firmly in the first place in the regular season.
Jiutai Rural Commercial Bank foreign aid Dominic Jones led his team to a record of 3 wins and 1 losses in the past 4 games. He averaged 45 minutes per game and averaged 37.5 points, 12.3 rebounds, 8.5 assists and 2 steals, and scored 2 triple-doubles.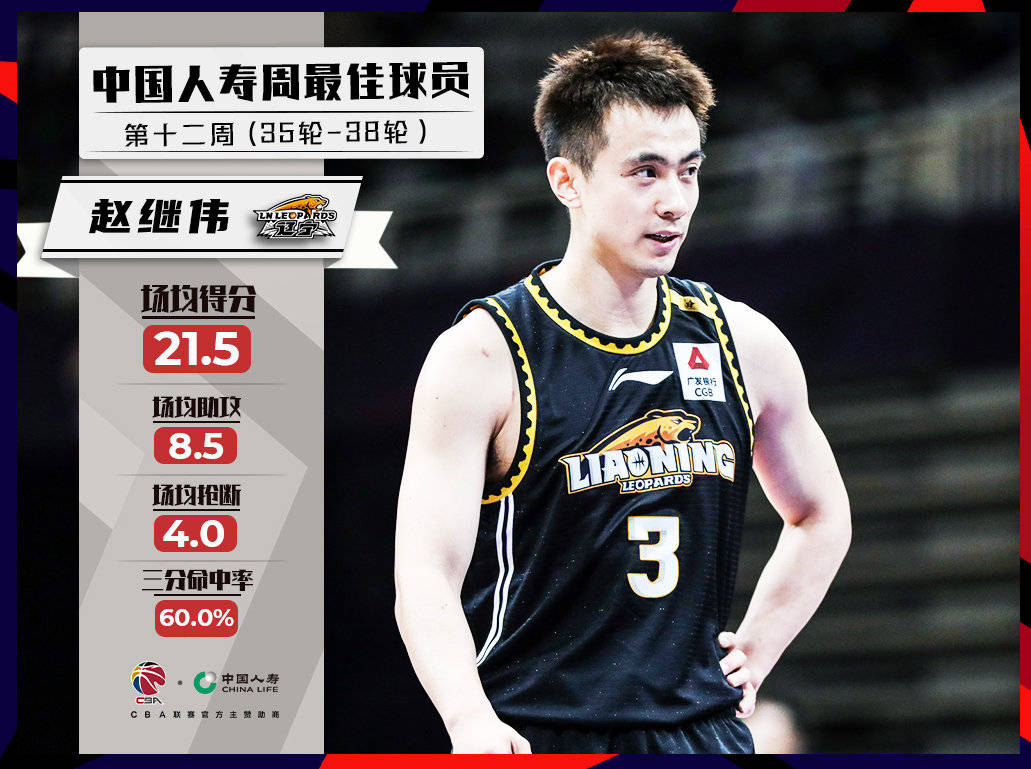 (edit: small tree)Return to Sohu, see more
Editor:
Disclaimer: The opinions of this article only represent the author himself, Sohu is an information publishing platform, and Sohu only provides information storage space services.