Now most chatbots are based on the cloud to process messages and then reply, and it was previously reported that the open source project MLC LLM can use language models on the basis of local compilation. Recently, CMU Assistant Professor Chen Tianqi said that the independent MLC Chat App can now be found in the Apple App Store. Friends who like it can download and experience it.
MLC Chat app is now on @AppStore Checkout it out!
Chat with open language models running on your iPad and iPhone, offline, locally, no data collected
https://t.co/CVUuj7OfZi pic.twitter.com/vQvvljpaXQ

— Tianqi Chen (@tqchenml) June 4, 2023
Described in the MLC LLM project introduction "MLC LLM is a general solution that allows any language model to be deployed locally on a diverse set of hardware backends and local applications, in addition to an efficient framework for everyone to further Optimize model performance for your own use case. Everything runs locally, without server support, and accelerated by local GPUs on phones and laptops."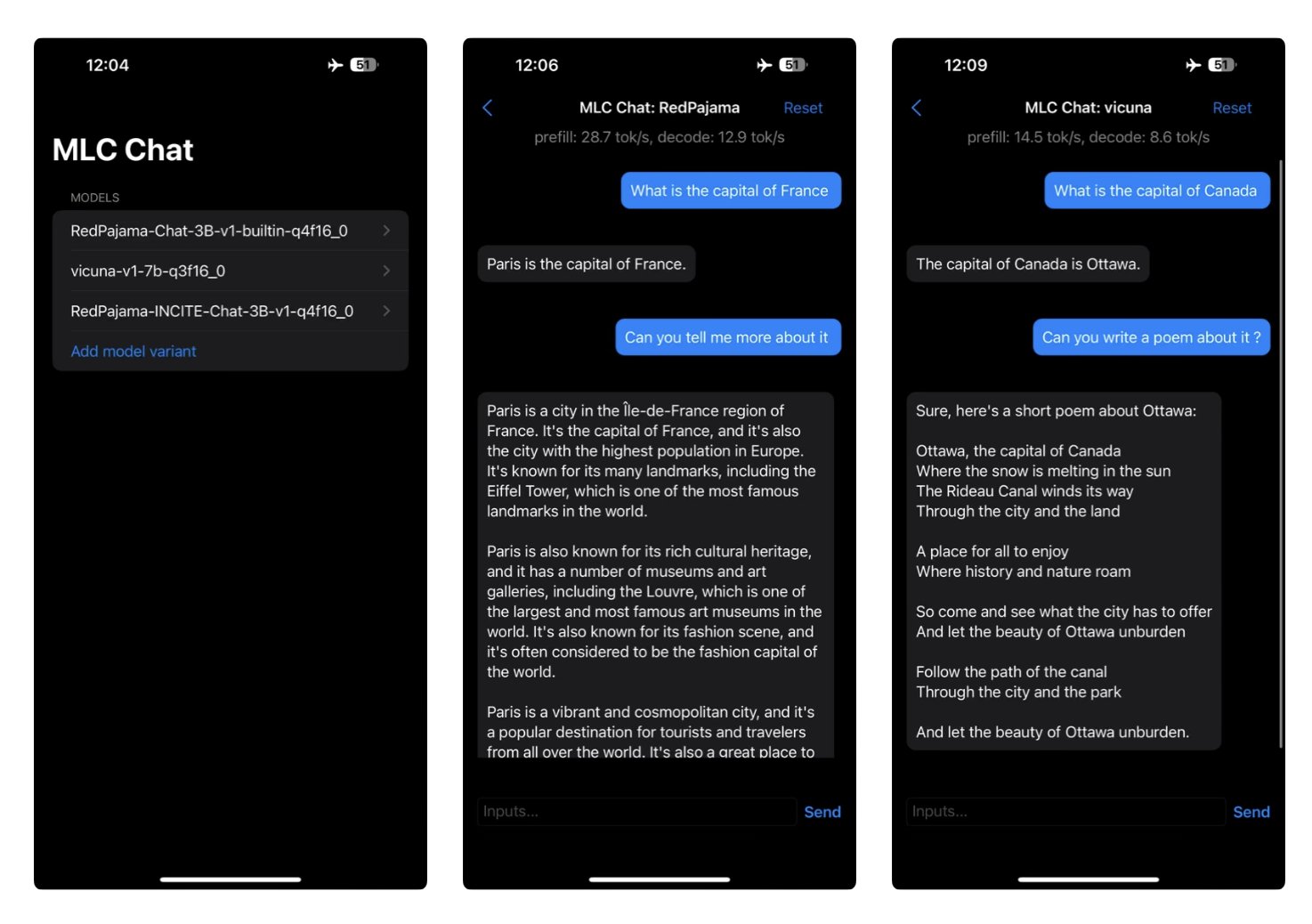 According to the GitHub page, the developers of the project are composed of Carnegie Mellon University's Catalyst Project, SAMPL Machine Learning Research Group, University of Washington, Shanghai Jiaotong University, and OctoML. They also participated in a related project of Web LLM that can use AI chatbots based on web browsers.