As Intel announced the 13th-generation Core 65W-class desktop processor at 2023 CES, and also announced the mainstream Intel 700 series motherboard chip at the same time, ASUS launched a variety of mainstream motherboards at the first time; this time ASUS provides a The ROG Strix B760-G D4, a mid-to-high-end motherboard with M-ATX specifications, features ample power supply and can fit into a compact medium-sized case such as the Prime AP201, and has many DIY-friendly designs.
▲ Intel 700 Series Chipset Comparison
Among Intel's mainboard chip series, Z790 is the only chip with CPU and GPU overclocking functions and the most complete I/O channels, while the next-level H770 is quite close to the Z series and B760 series except that it cannot perform CPU overclocking. It is a series with new-generation channel features but relatively streamlined I/O, and since both the 700-series and 600-series chips can use the 12th and 13th generation Core, Intel has not updated the most entry-level chipset, and still uses the H610 As the most entry-level motherboard chip, H610 basically cancels the support of the new generation channel in addition to its functions.
The B760 is connected to the processor through 4 DIM 4.0 channels, and provides up to 14 PCIe channels, and provides 12 USBs, including up to 2 USB 3.2 Gen 2 x 2 ( 20Gb/s ), up to 4 USB 3.2 Gen 2 x 1 ( 10Gb/s ) and 6 USB 3.2 Gen 1 x 1 ( 5Gb/s ) and 12 USB 2.0 , and up to 4 SATA 6 Gb/s interfaces and support Wi-Fi 6E AX211 ( Gig+ ) wireless network chip, and can provide one x16 and one x4 from the processor for graphics card and M.2 SSD.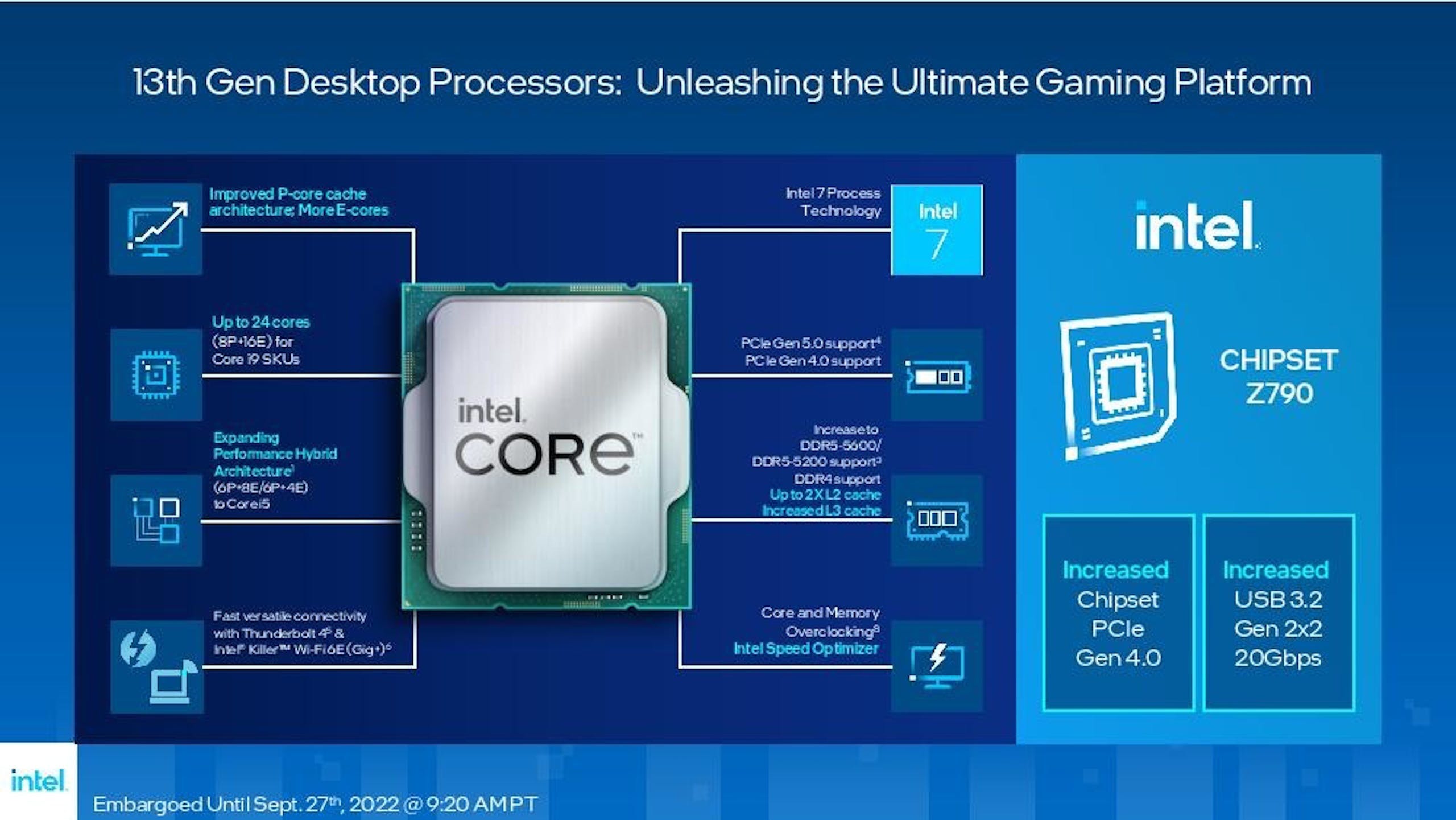 ▲ The 700 series chipset and the 12th generation Core and the 13th generation Core maintain compatibility with DDR4 memory and DDR5 memory
Since Intel's 12th-generation Core "Alder Lake" and 13th-generation Core "Raptor Lake" support DDR5 memory, they also maintain support for DDR4 memory, making consumers more flexible in system configuration; of course, DDR5 Memory has the characteristics of power saving, high clock speed and easy debugging function. Although the price has started to drop after a year of marketing, the threshold is still higher than that of DDR4 memory. At the same time, entry-level DDR5 memory has a higher latency. , did not have an overwhelming advantage, and there should be many consumers who have DDR4 memory in their hands. It is also a good choice for budget-conscious consumers to choose DDR4 motherboards.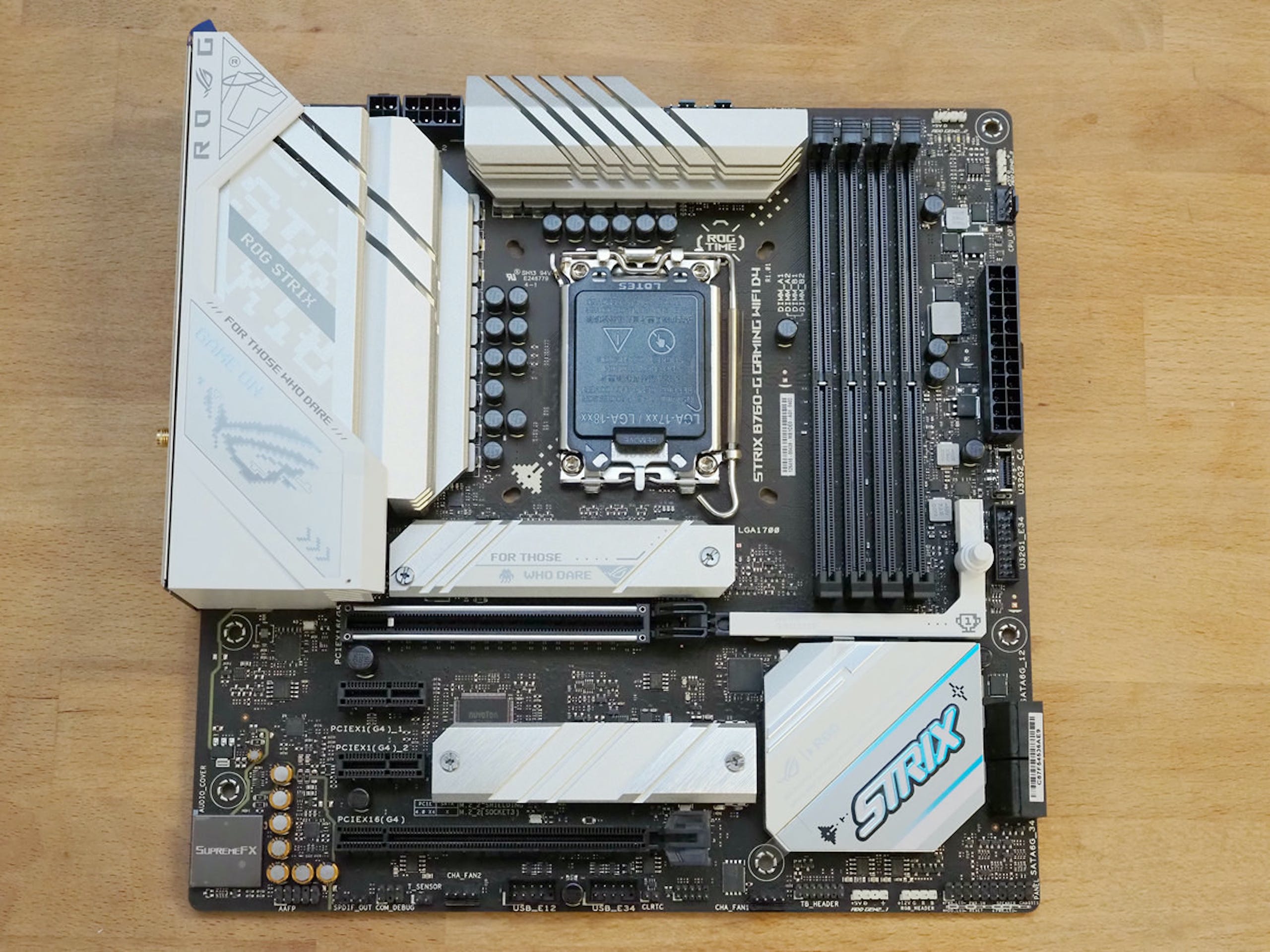 ▲ M-ATX is more balanced than ITX in terms of size, functional integrity and heat dissipation
Although the author himself prefers M-ITX motherboards, considering practical issues, it is not easy to assemble an extremely compact M-ITX case. Secondly, as GPU performance and power consumption have both improved in recent years, many GPUs have already exceeded 2 slots. The design is more than 30 cm, so many M-ITX cases are close to M-ATX. If we consider the reality, the M-ATX motherboard can not only maintain the compactness, but also have more complete rear I/O, and the components are less likely to accumulate heat. Coupled with more and more compact M-ATX cases like the ASUS Prime AP201 design on the market, M-ATX is the foundation of an ideal compact system.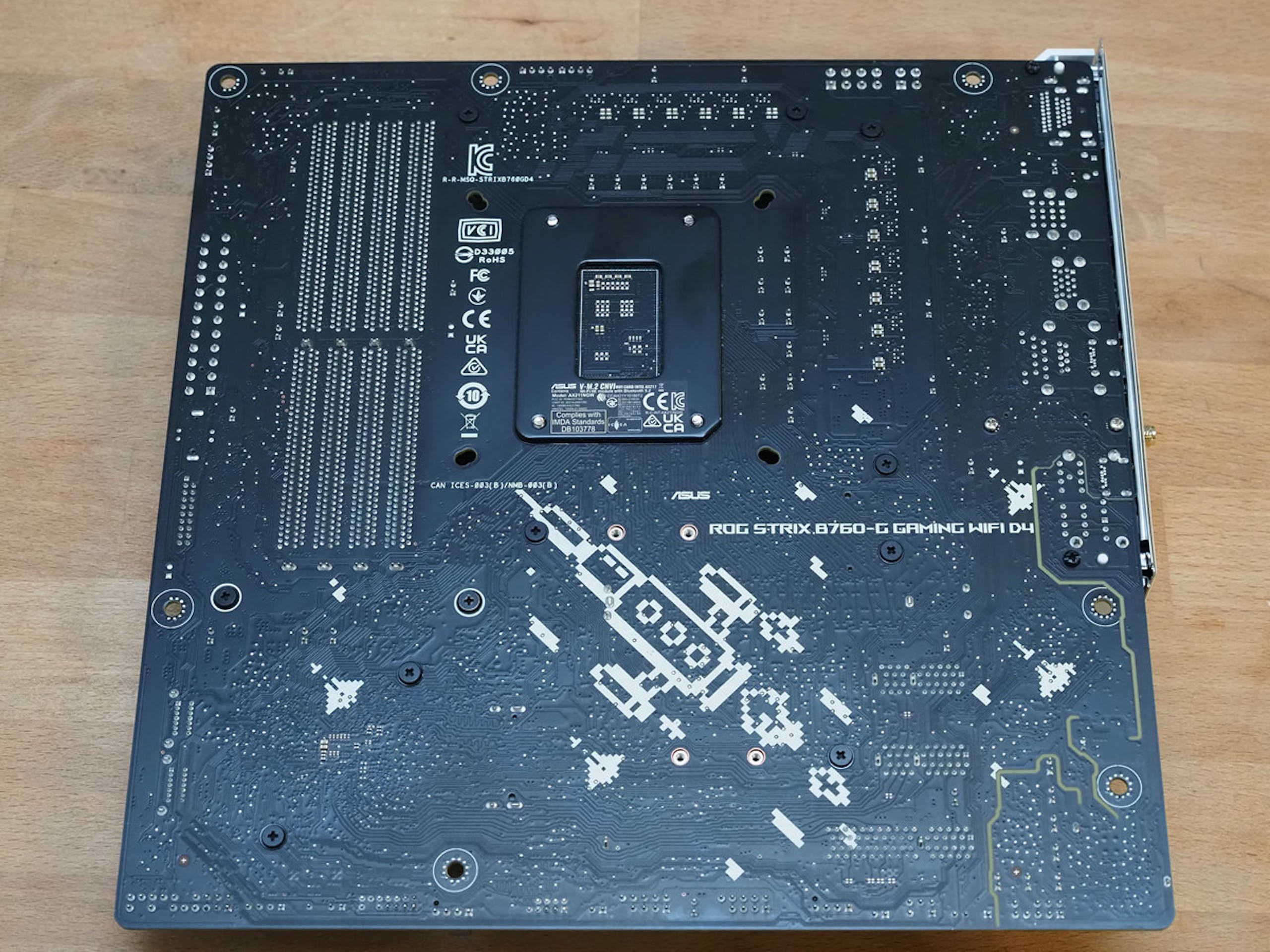 ▲The main board has many interesting dot matrix patterns
ASUS did not provide products supporting DDR4 memory in the ROG STRIX series in the B660 generation, so the ROG STRIX B760-G GAMING WIFI D4 is closest to the ROG STRIX B660-G GAMING WIFI, but ROG STRIX B760-G GAMING WIFI D4 It adopts a black PCB with a silver heat sink design, and at the same time adds amusing dot matrix patterns in many places, making the motherboard visually more lively and creating the characteristics of gamers.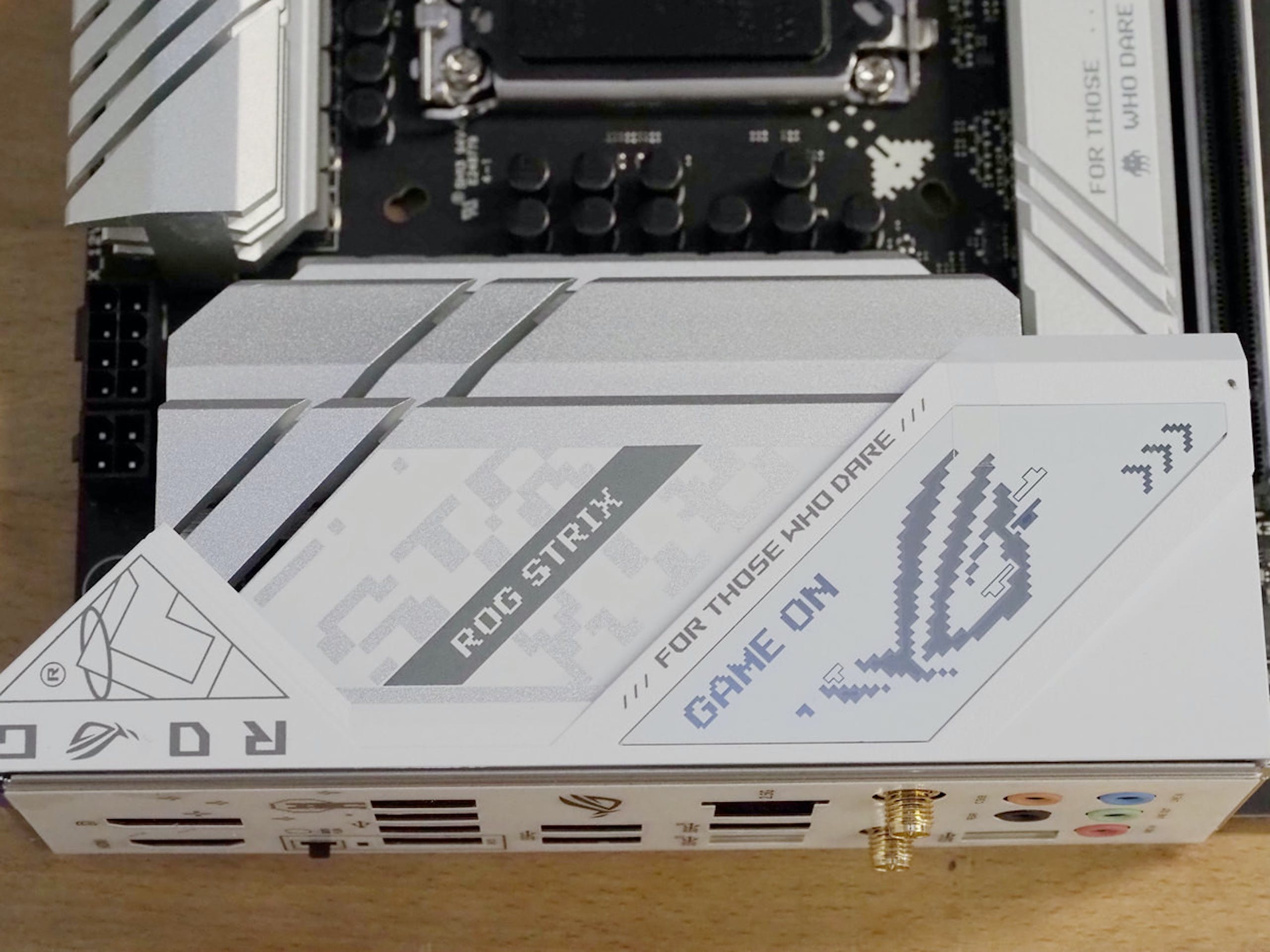 ▲Use the mask to cover the components between the heat sink and I/O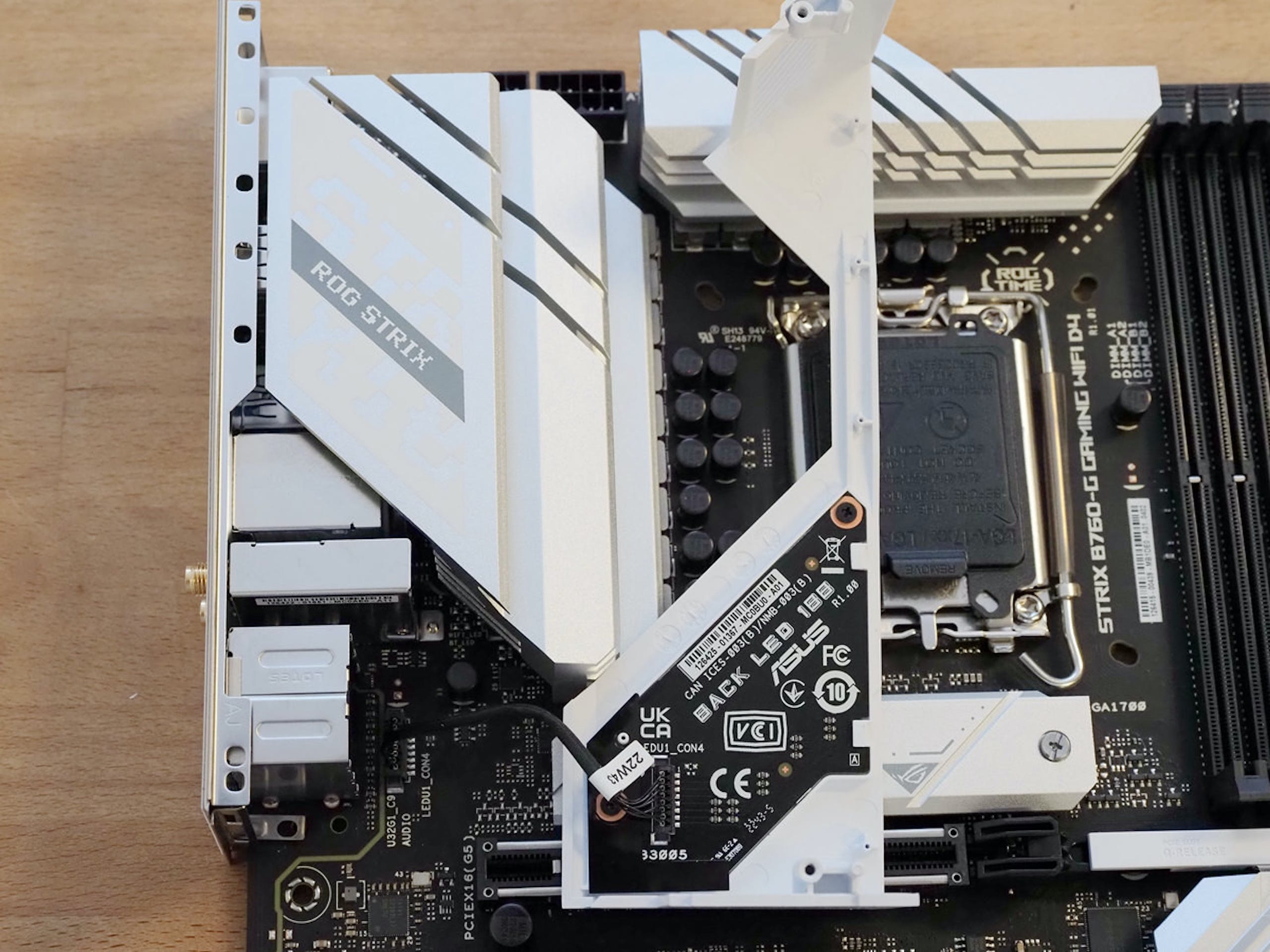 ▲Esports Eye has AURA SYNC light effect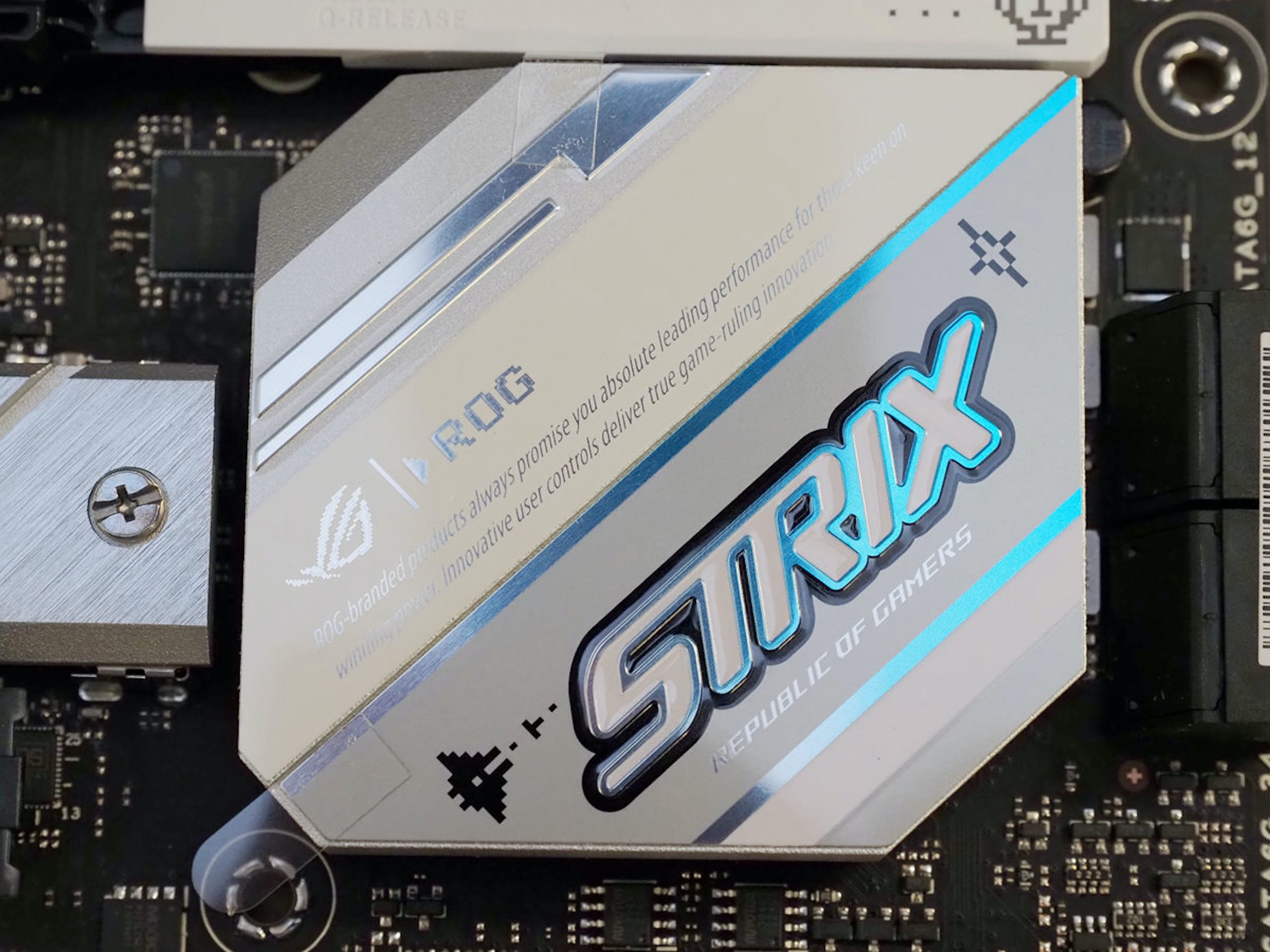 ▲ The chip heat sink adopts blue gradient treatment
ROG STRIX B760-G GAMING WIFI D4 adds a cover between the I/O and the power supply heat sink of the CPU. The gaming eye below has synchronous light effects, and the STRIX of the large chipset heat sink on the lower right is silver-colored. Turning to the gradient of silver-blue, the motherboard breaks away from the monotony of only black and silver, and also makes the word STRIX more conspicuous.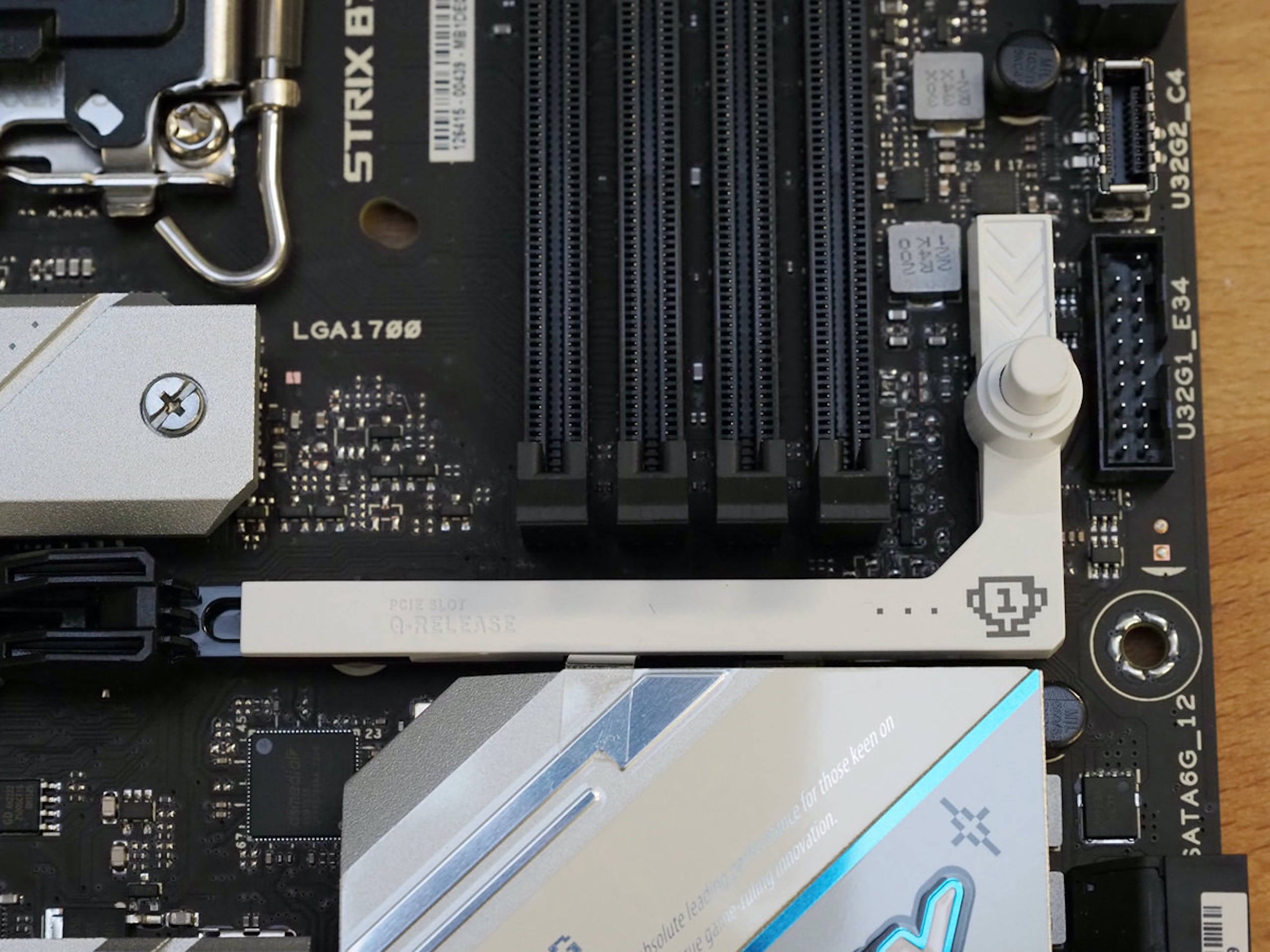 ▲ Q-RELEASE is more convenient when replacing the graphics card
▲ All SSD slots use Q-LAUCH
In addition, in addition to the convenient Q-LAUCH screw-free fasteners on the two onboard M.2 memory slots, the first PCIe slot also adds a Q-RELEASE button, which makes it easy to remove the display when using a large graphics card. There is no need to worry about the difficulty of pressing the standard PCIe x16 holder for the card, as long as the Q-RELEASE button is used to untie the card and remove the graphics card; in addition, such as the four-color LED error light Q-LED and the CPU-free USB BIOS An updated design abounds, too.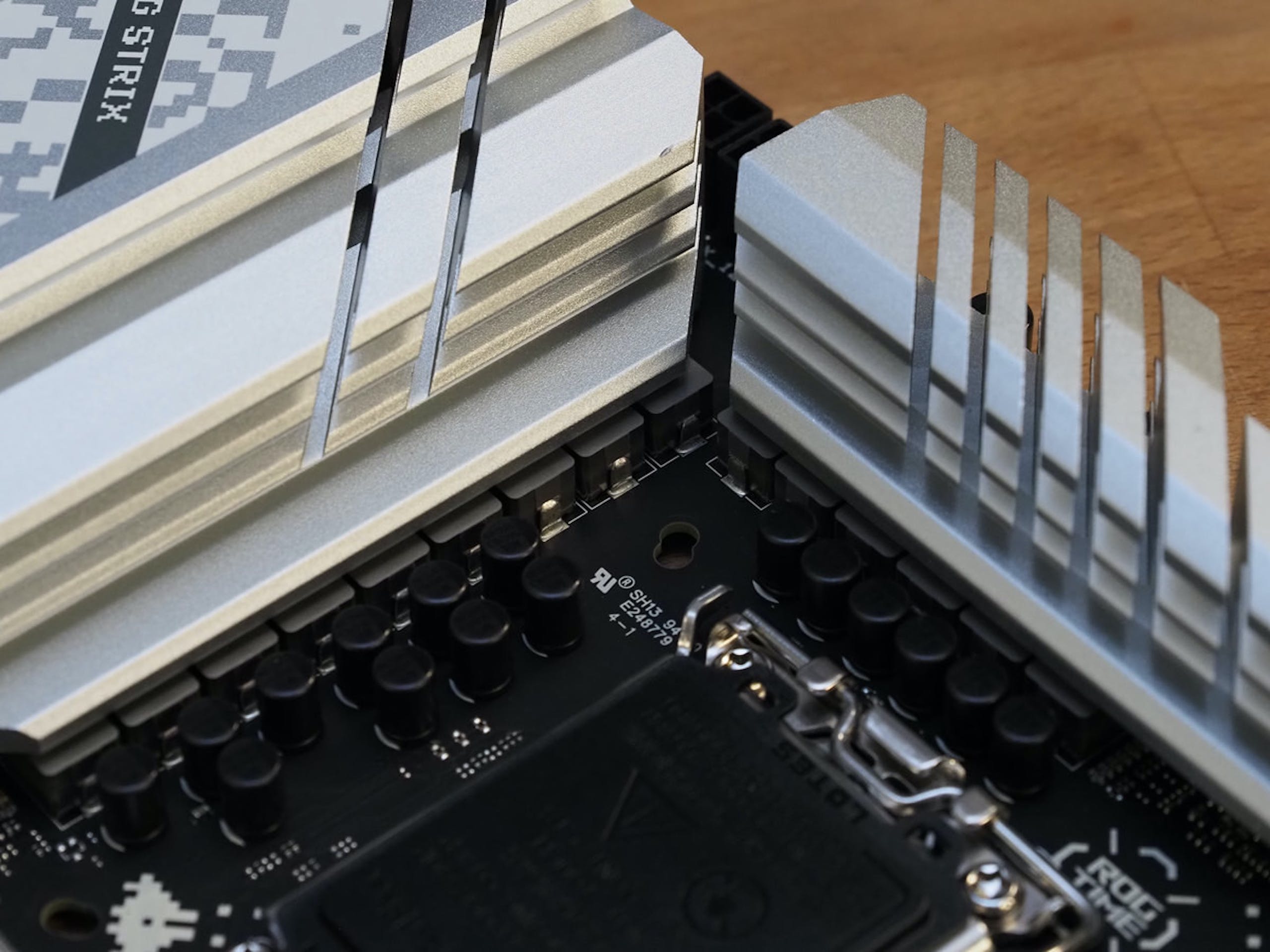 ▲ Equipped with 12+1 phase power stage
ROG STRIX B760-G GAMING WIFI D4 is equipped with 12+1 phase, maximum 60A power stage, and 2+4 Pin CPU power supply to cope with the instantaneous energy consumption of the new generation processor, and the memory can be powered by OPTIMEM II technology Overclock the DDR4 memory to a maximum of 5333MHz.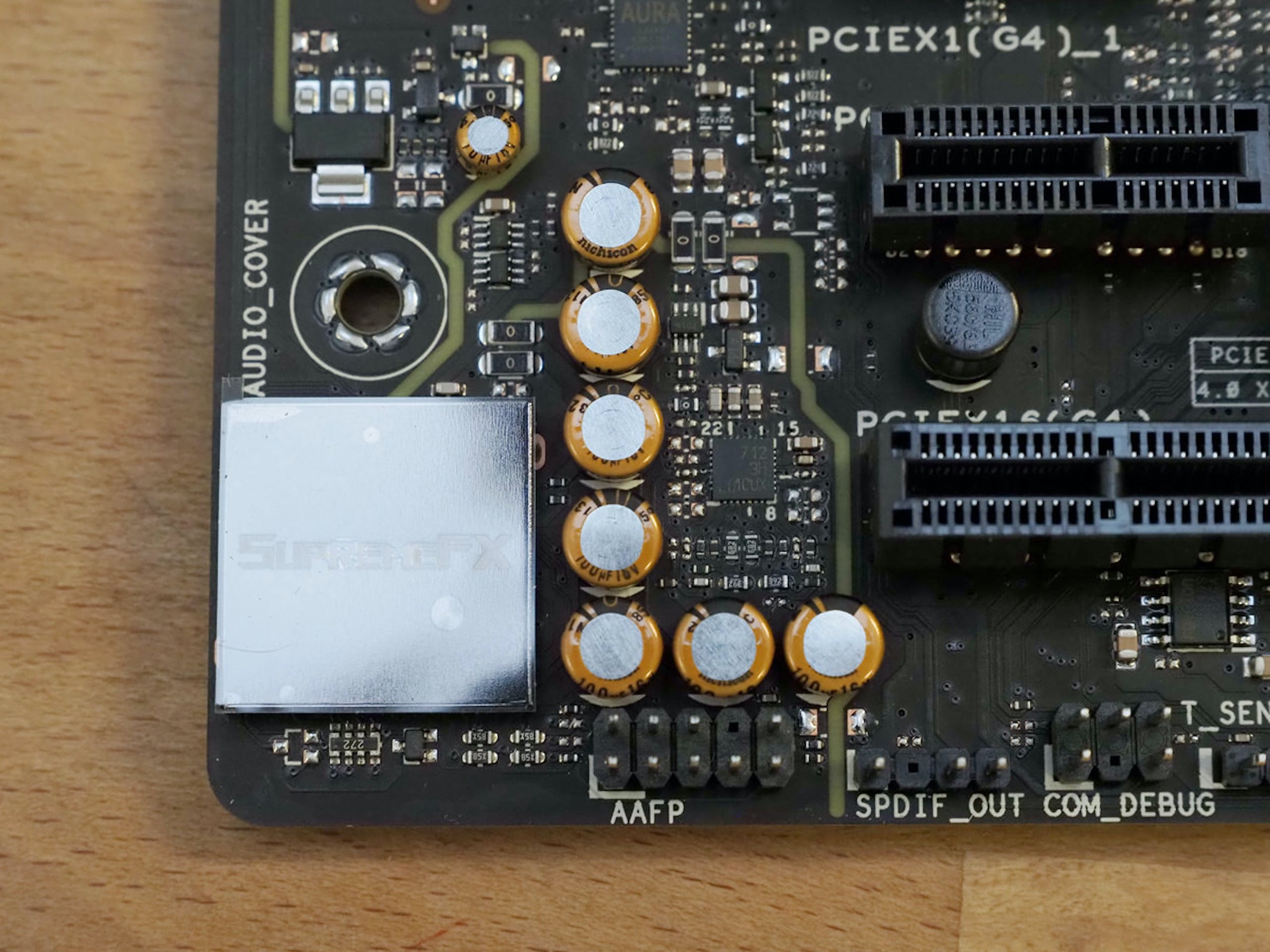 ▲Adopt SUPERMEFX sound effect scheme
In addition, it provides one PCIe 5.0 x 16, one PCIe 4.0 x16, and two PCIe 4.0 x 1 that are bound to be blocked by high-end graphics cards. It also provides two PCIe 4.0 M.2 2280 slots, and also provides four-way SATA 6 Gb/s slot. The heat sinks of the M.2 slots are all single-sided, but the reserved height is used to match the common double-sided M.2 SSD heat sinks on the market. Audio SUPREMEFX hardware and software technology is composed of S1220A decoder and Savitech expansion chip output to the front panel, which can support PCM format up to 32bit 192kHz.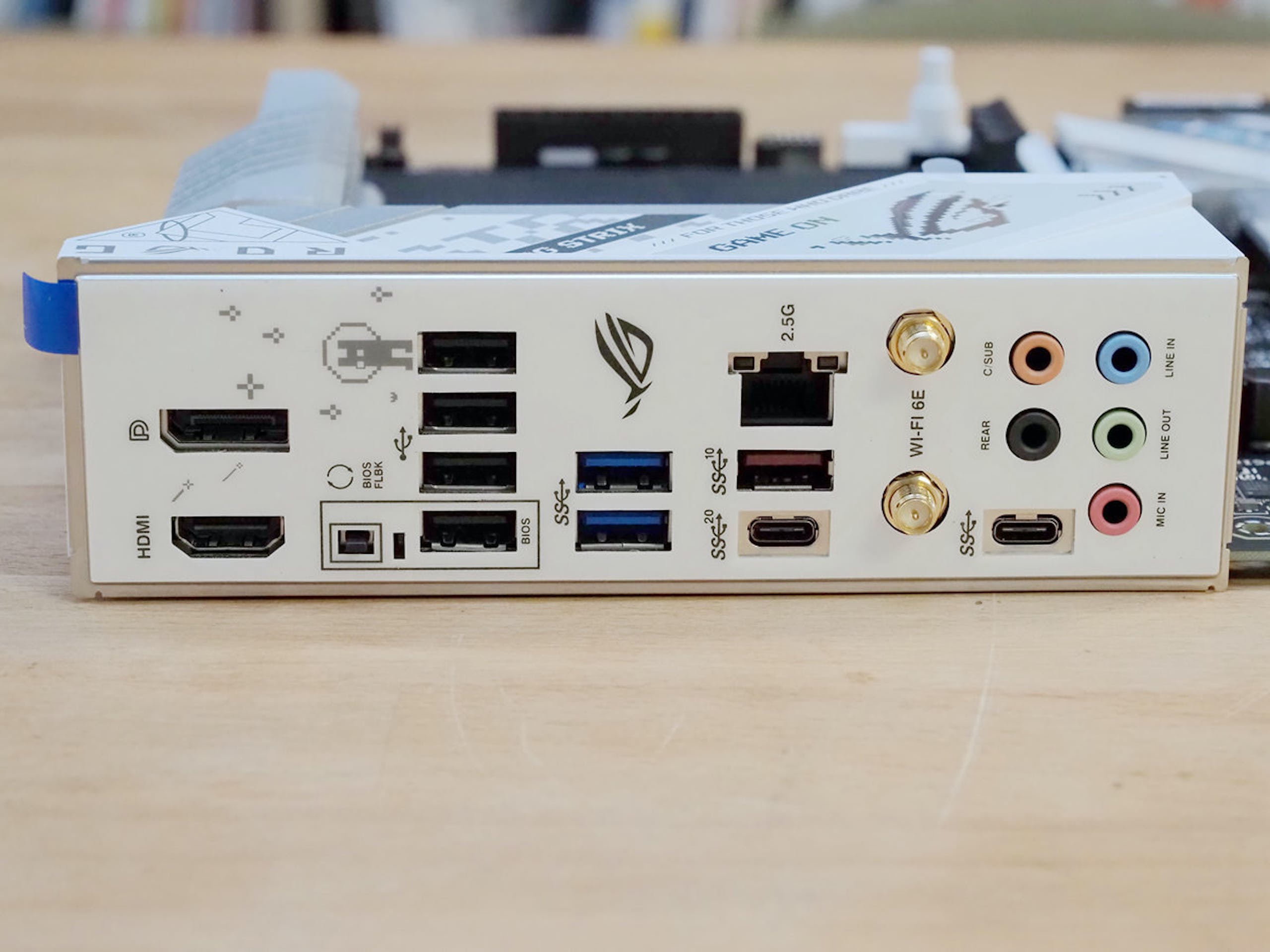 ▲Rear panel design
The rear offers one HDMI, one DisplayPort, four USB 2.0 ports, two USB 3.2 Gen 1 (blue) ports, one USB 3.2 Gen 2 Type-A and one USB 3.2 Gen 2 x 2 Type-C, and a USB 3.2 Gen 1 Type-C, in addition to Intel 2.5G Ethernet. The front panel provides a USB 3.2 gen 2 Type-C, a 19 Pin USB 3.2 Gen 1 and a USB4 (Thunderbolt) Type-C expansion port.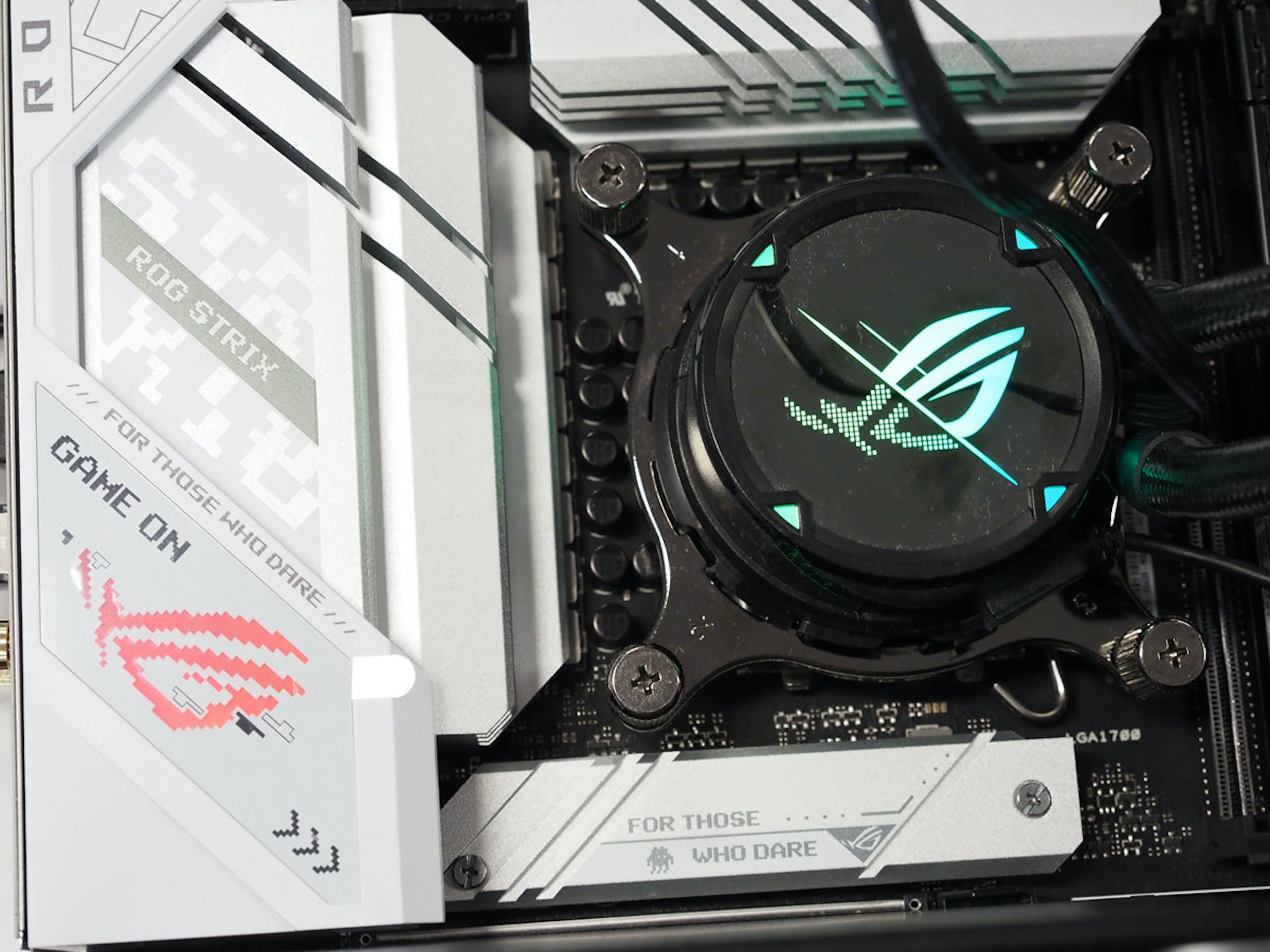 ▲Using high-end 360 water cooling with a 65W processor is a bit overkill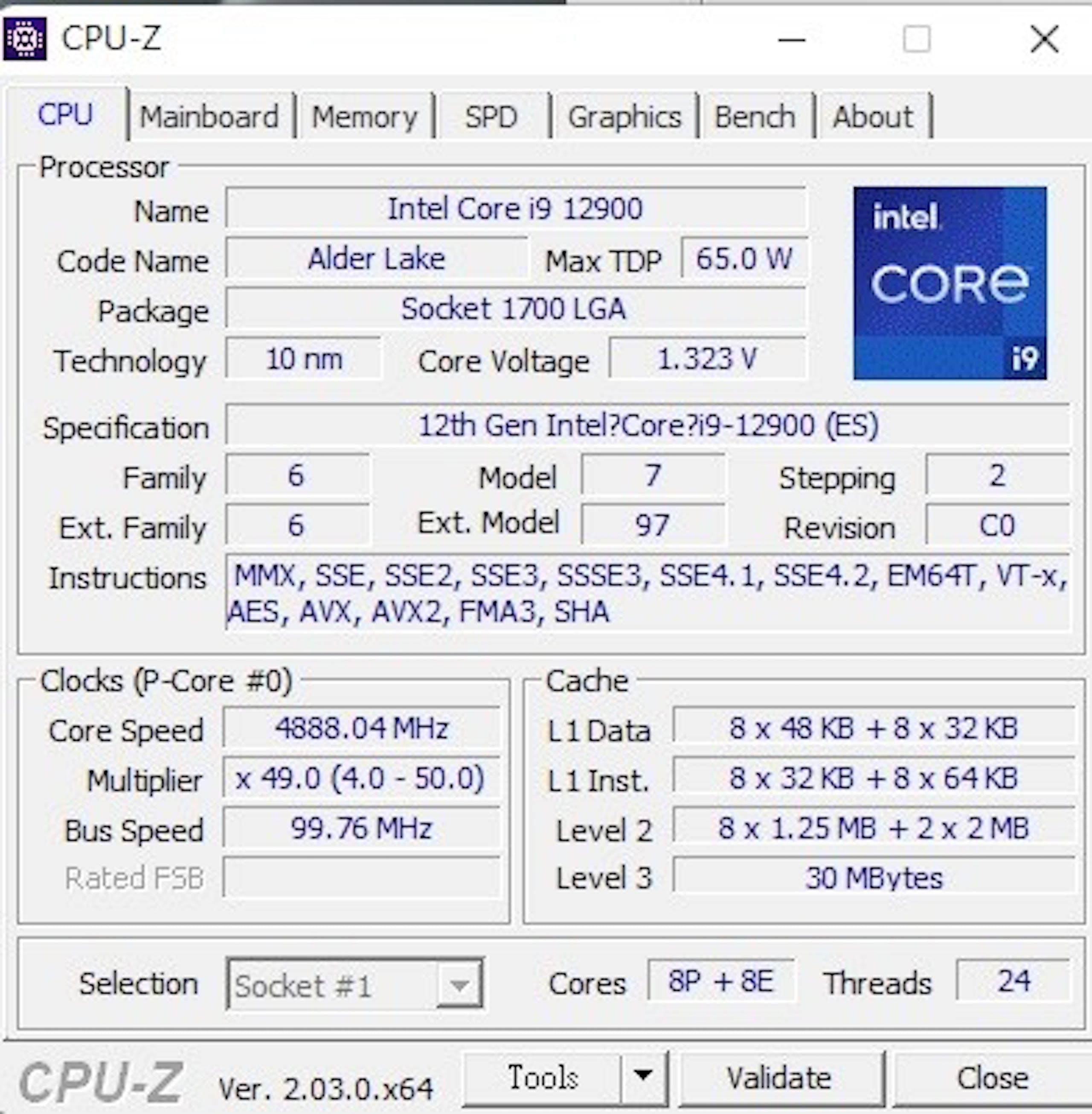 ▲It is matched with i9-12900 ( 65W )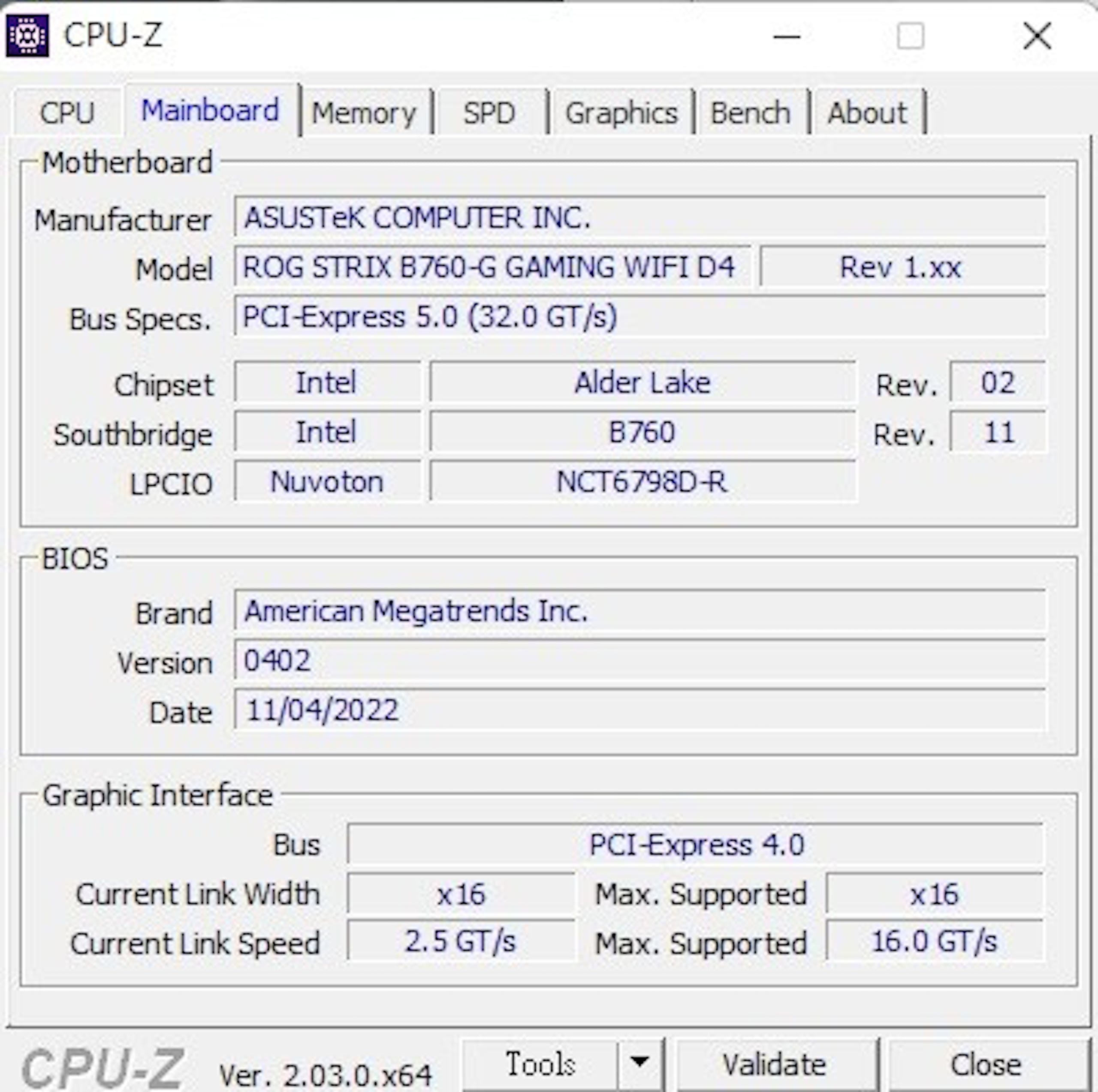 ▲Identification information of the motherboard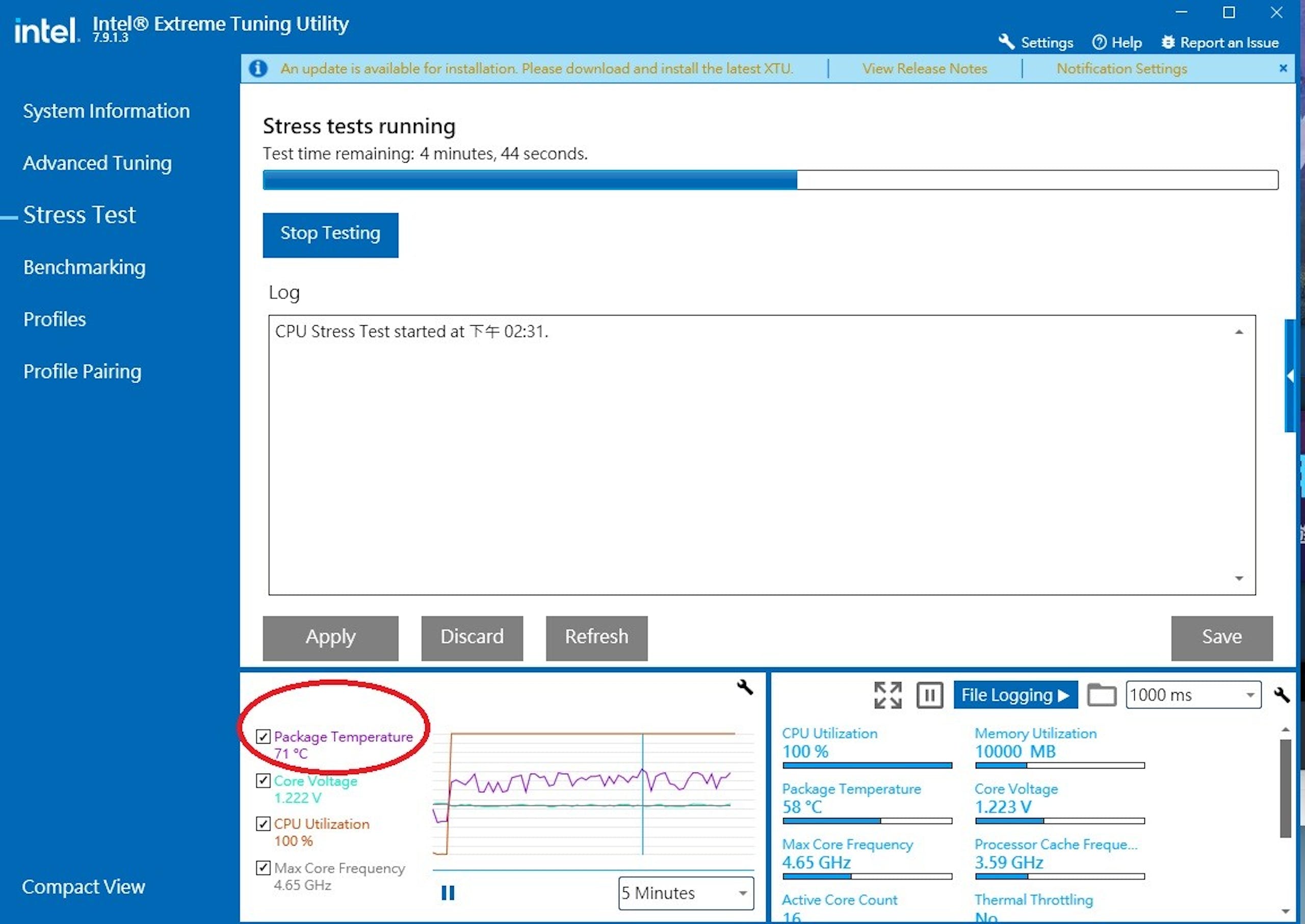 ▲With high-end 360 water-cooled full-core full load about 71 degrees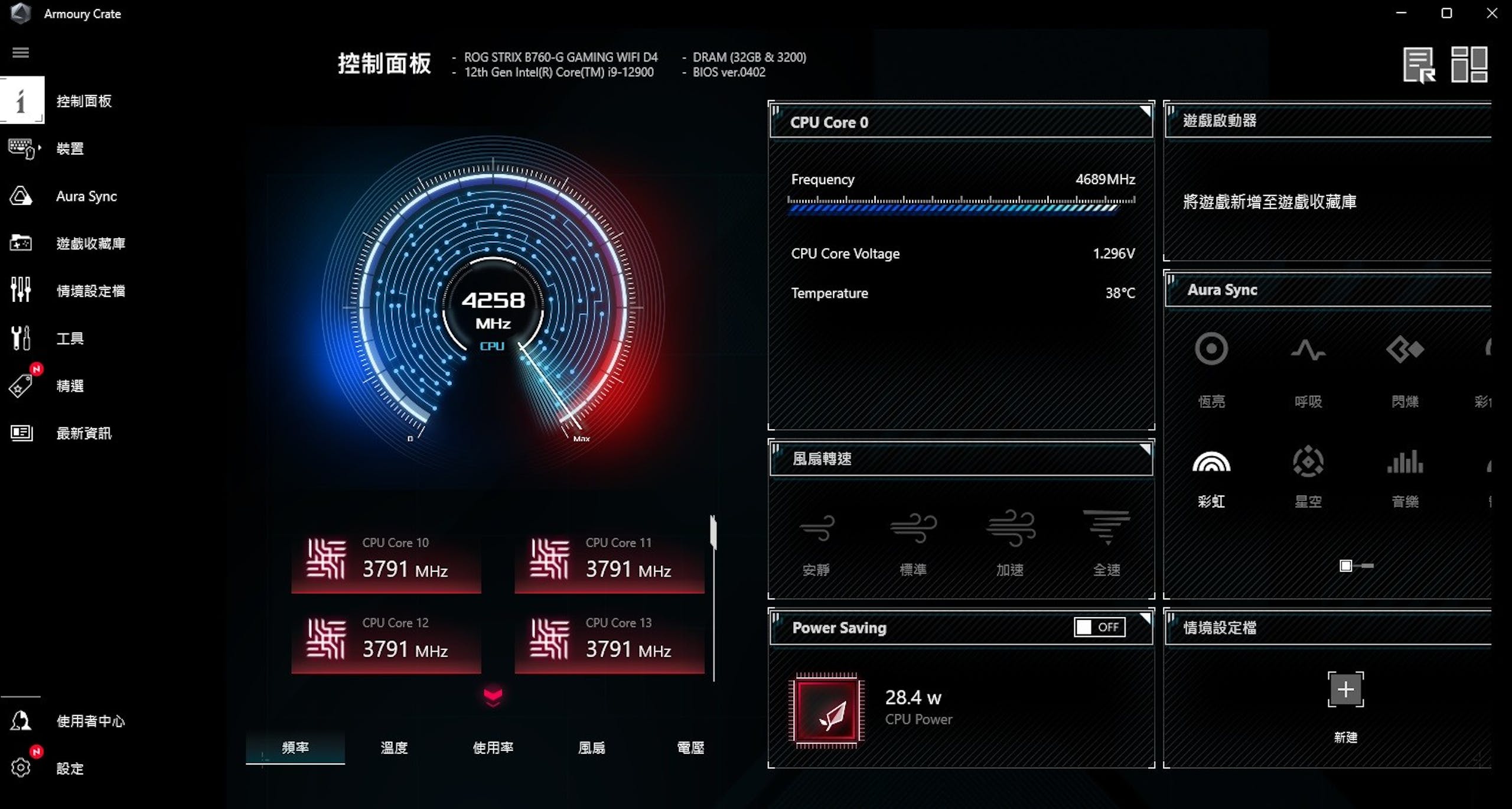 ▲All data and function settings can be monitored through Armory Create
The hardware tested this time is Intel Core i9-12900 ( 65W TDP ), Kingston FURY DDR4 3,600MHz x 2 memory, Kingston FURY Renegade 2TB PCIe Gen 4 SSD, the graphics card is NVIDIA RTX 3070 FE, and the radiator is ASUS ROG STRIX LC II 360 ARGB all-in-one water-cooling, but it is still a bit "killing a chicken with a sledgehammer" to match the processor with the high-end 360 all-in-one water-cooling. The CPU drops to about 71 degrees under full load.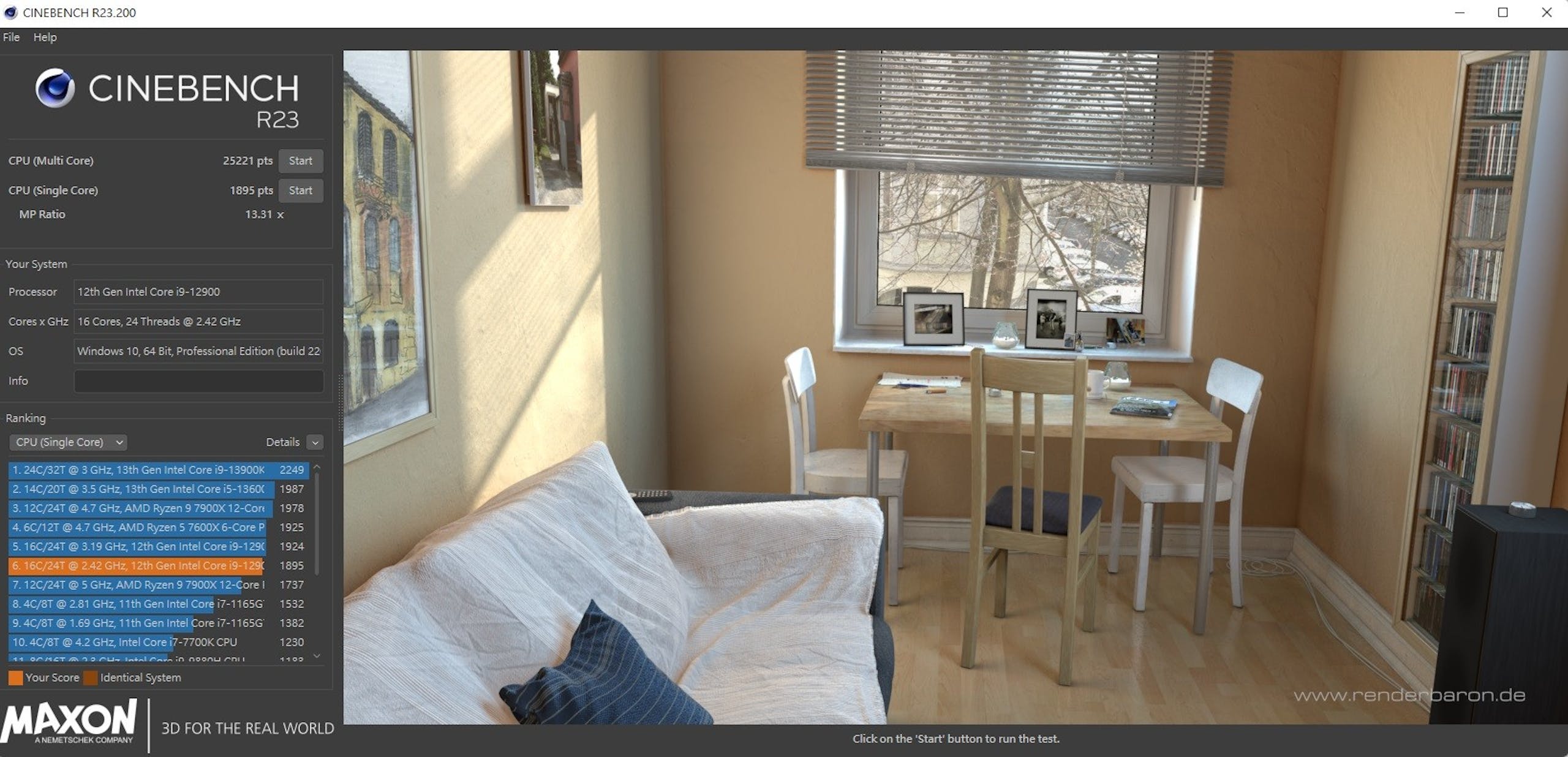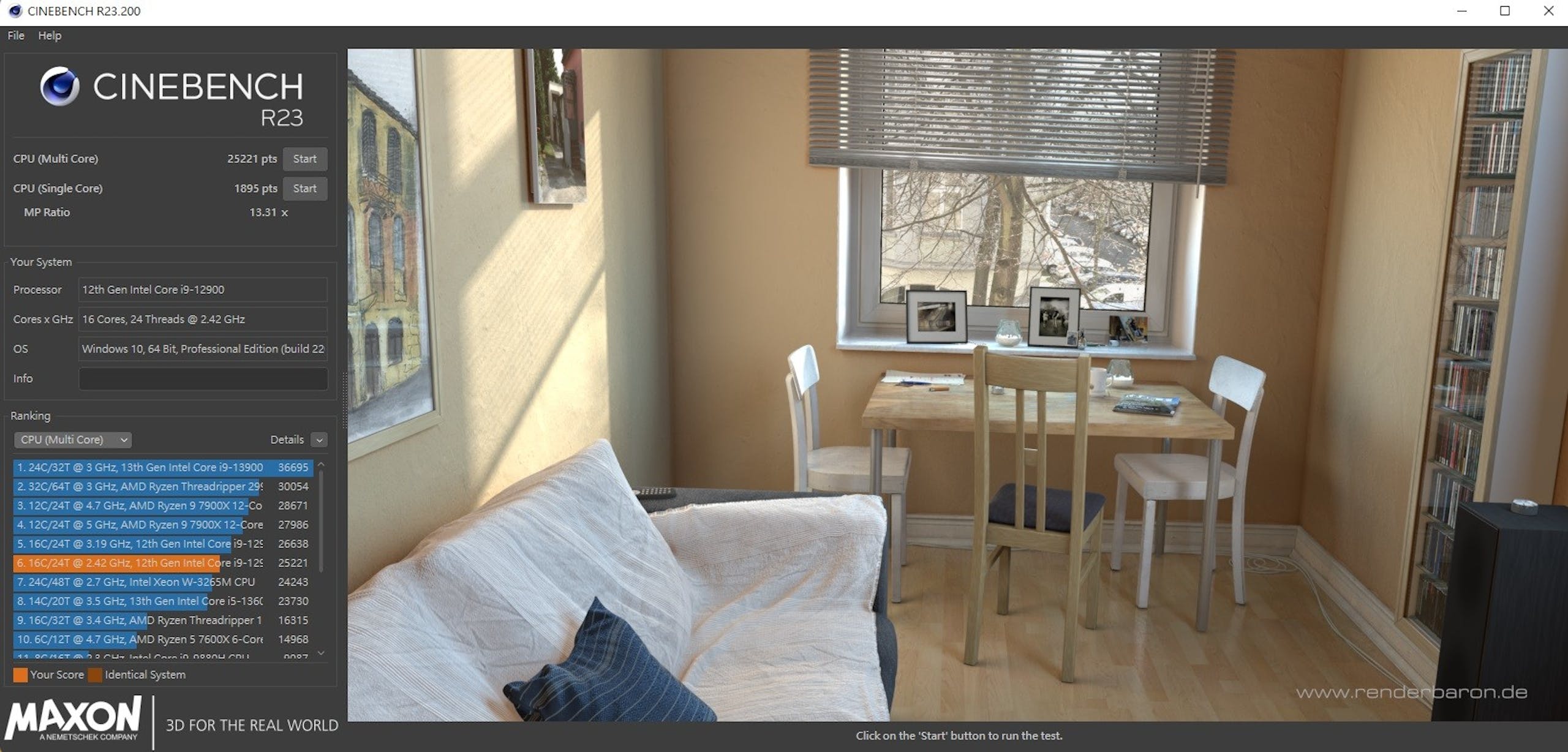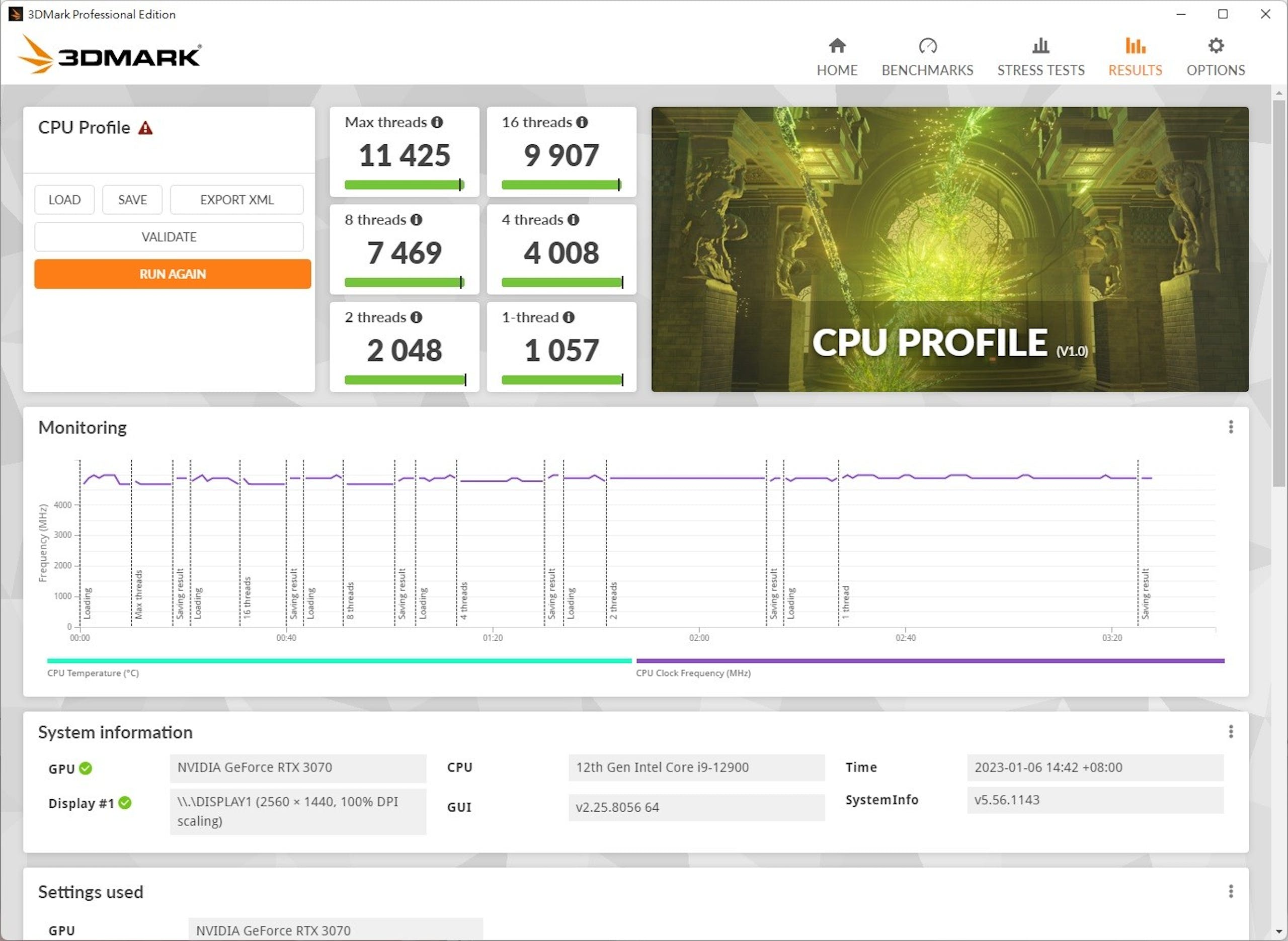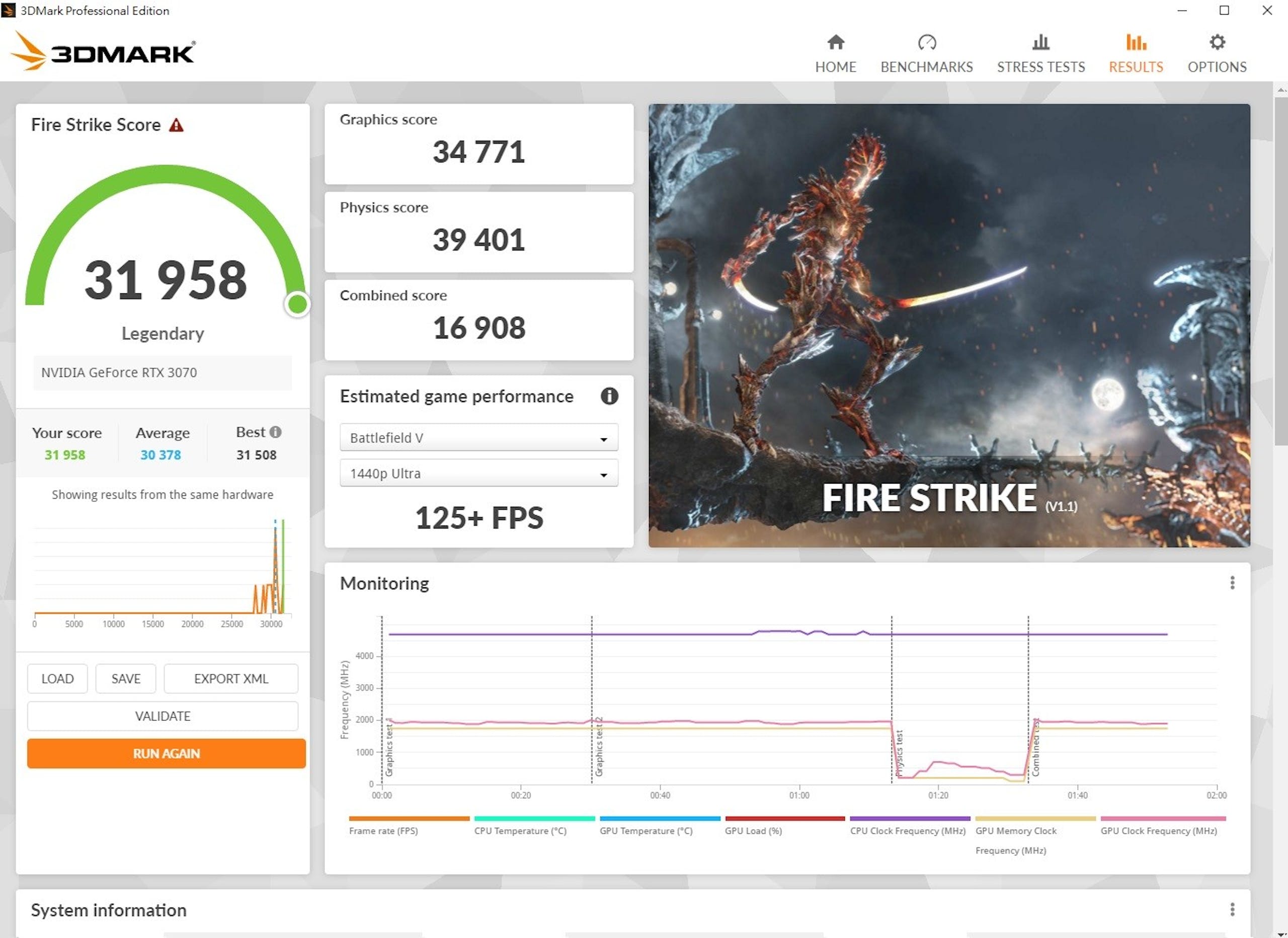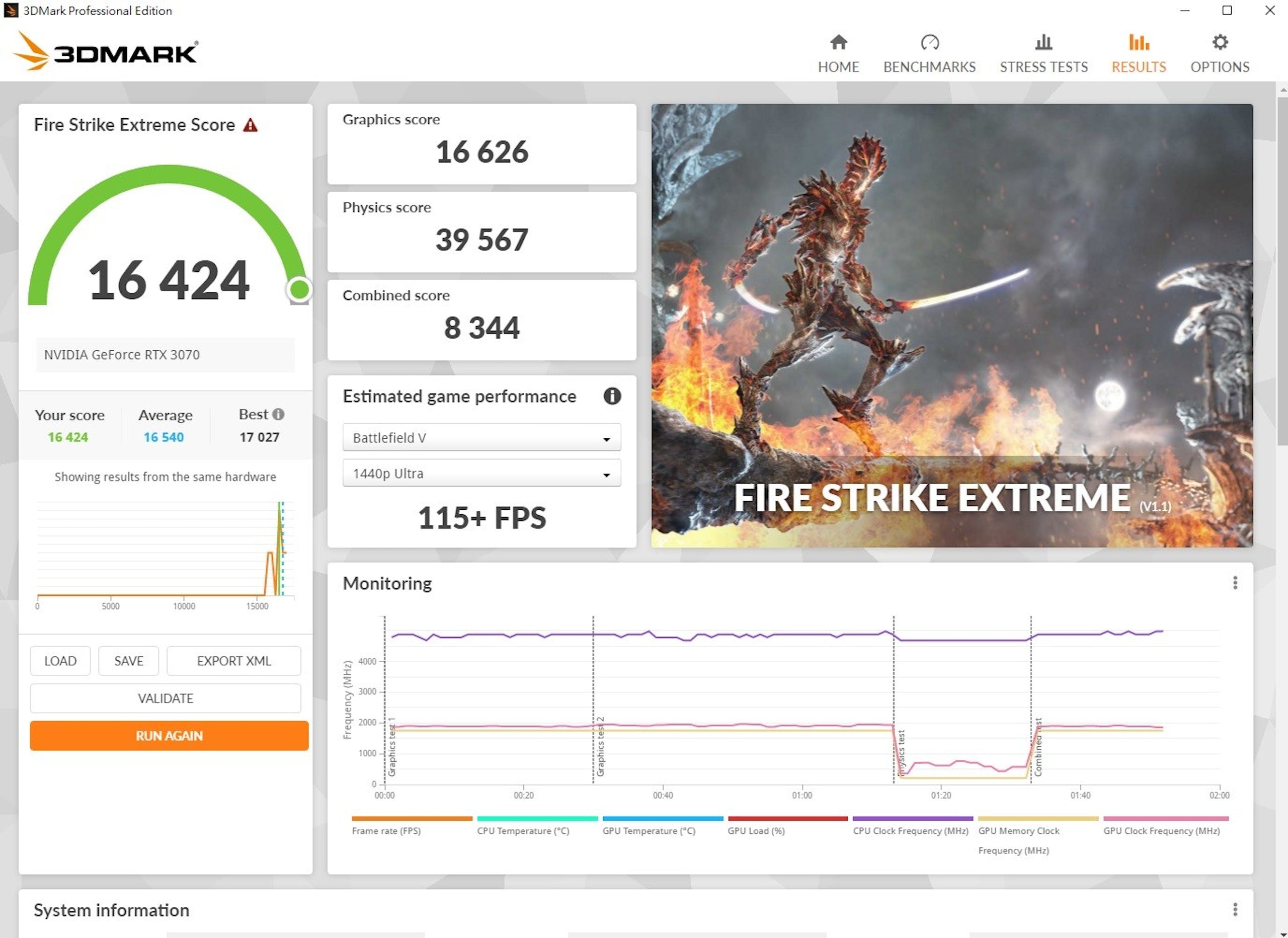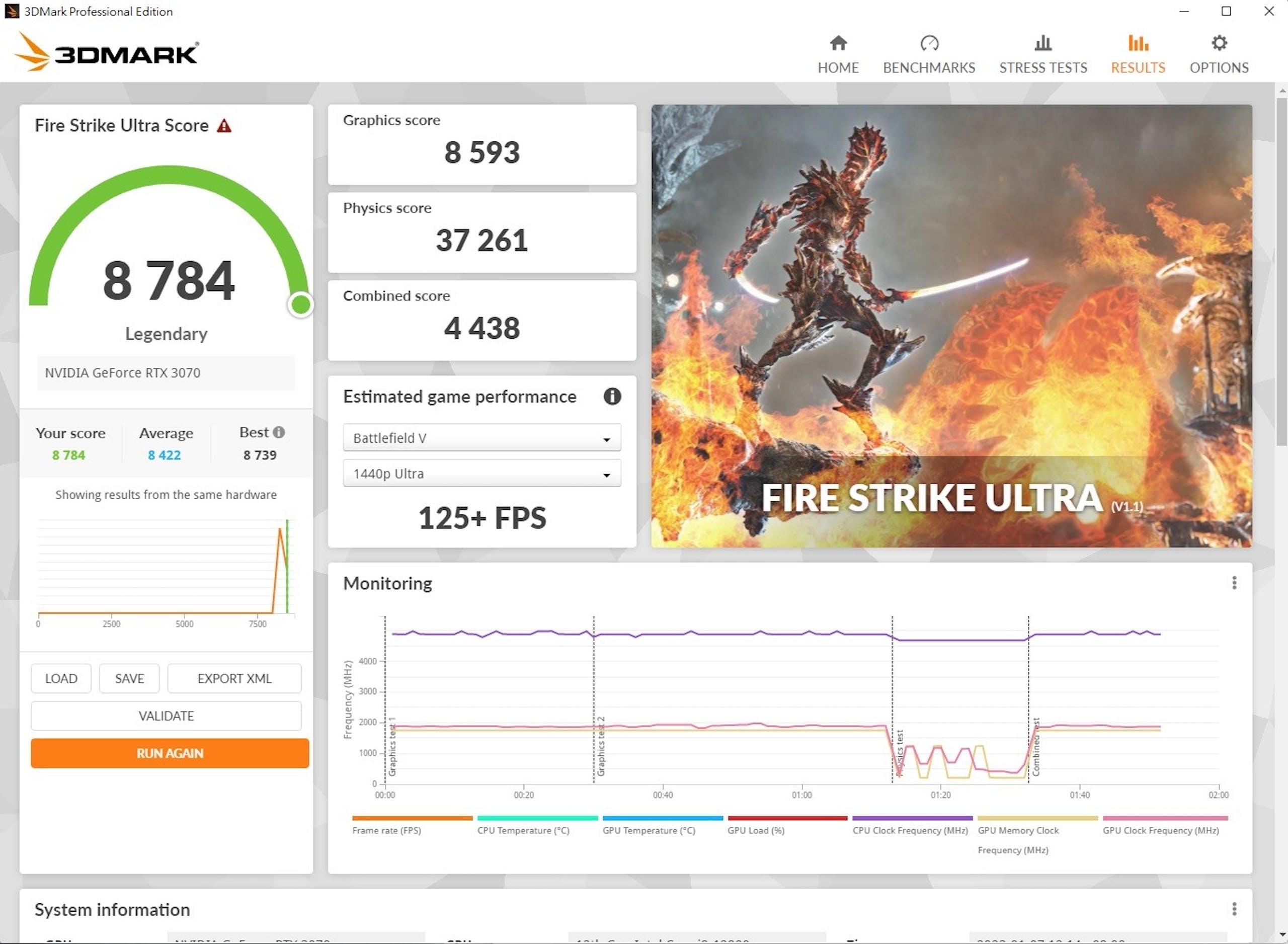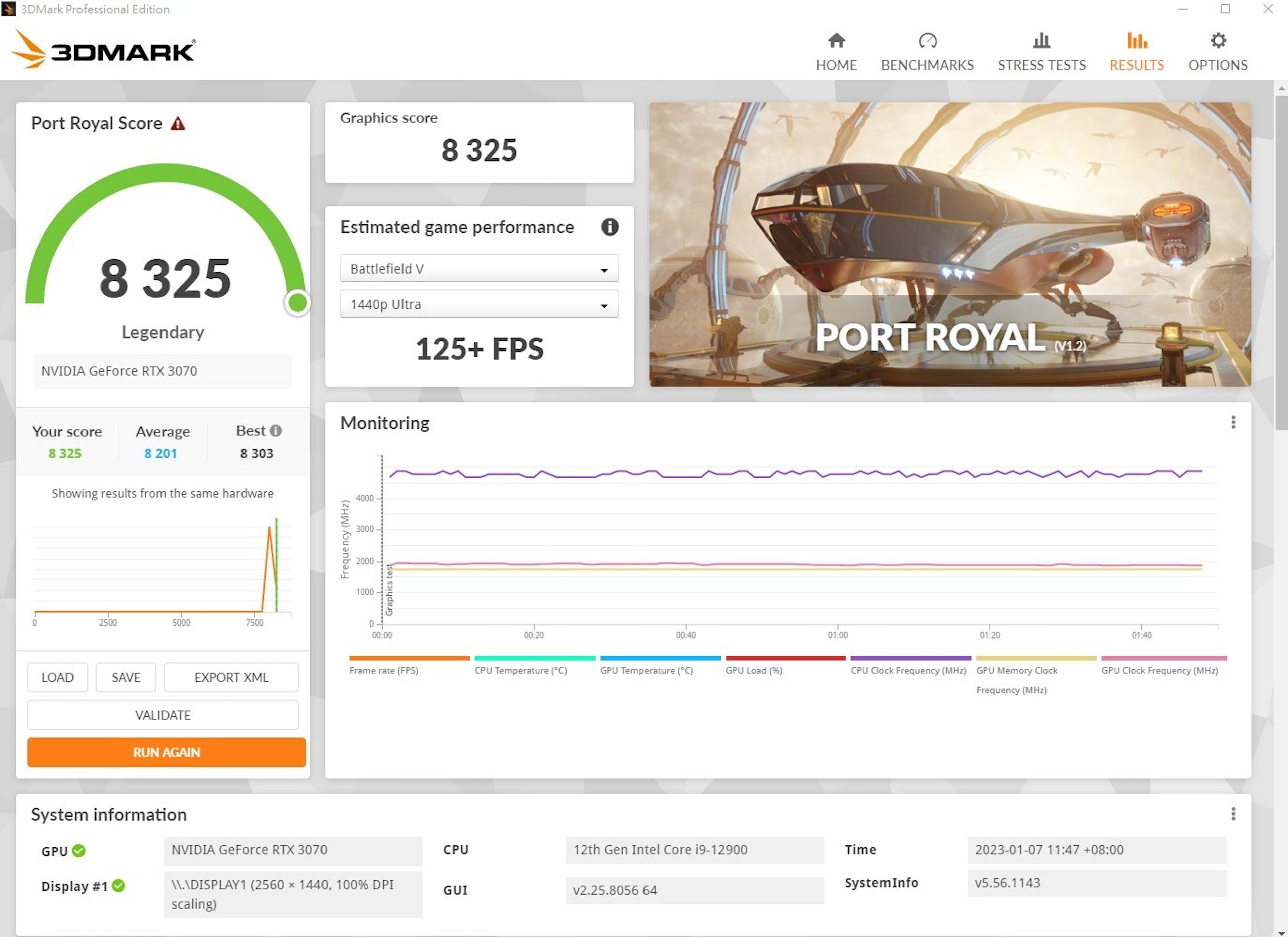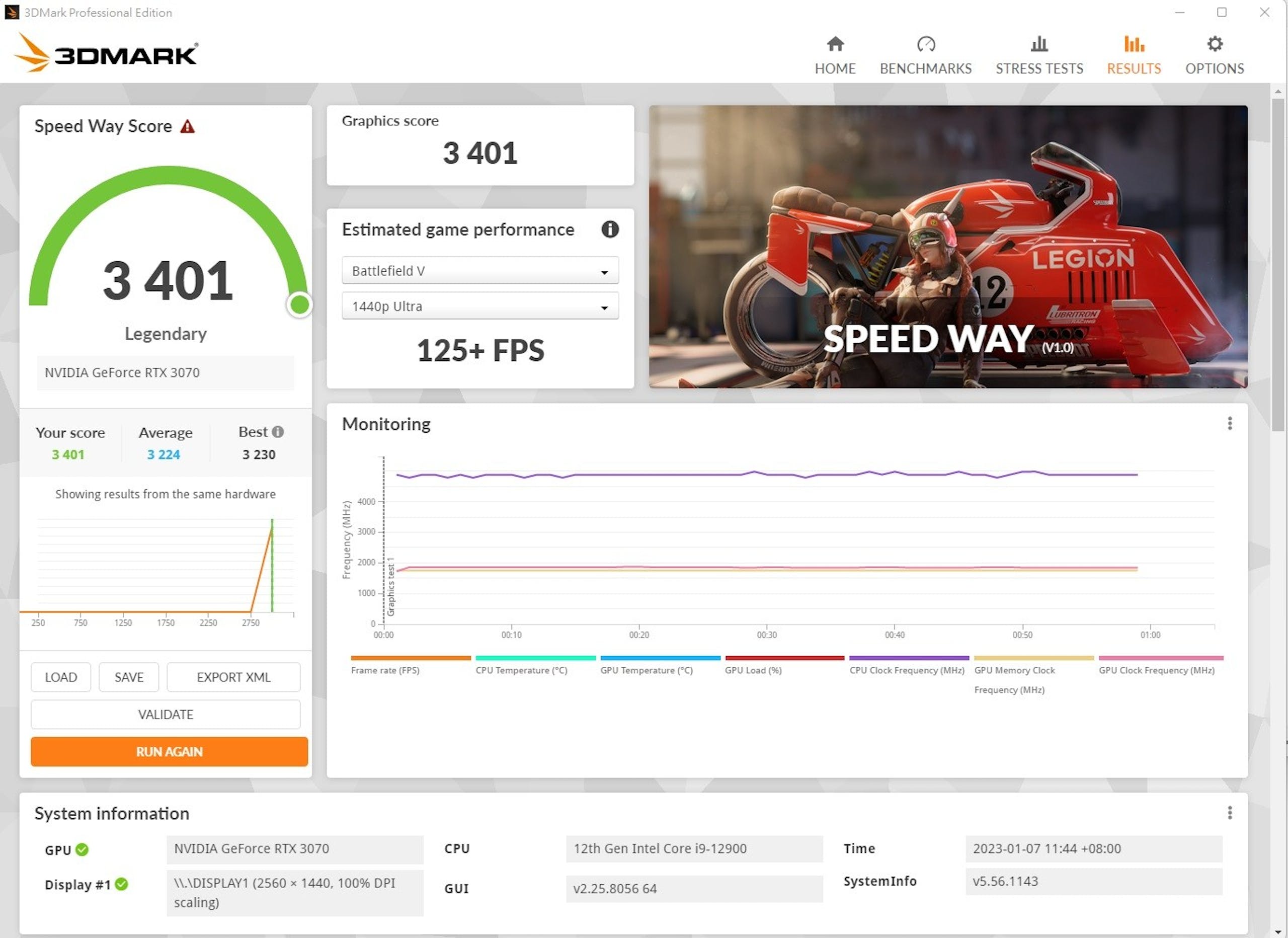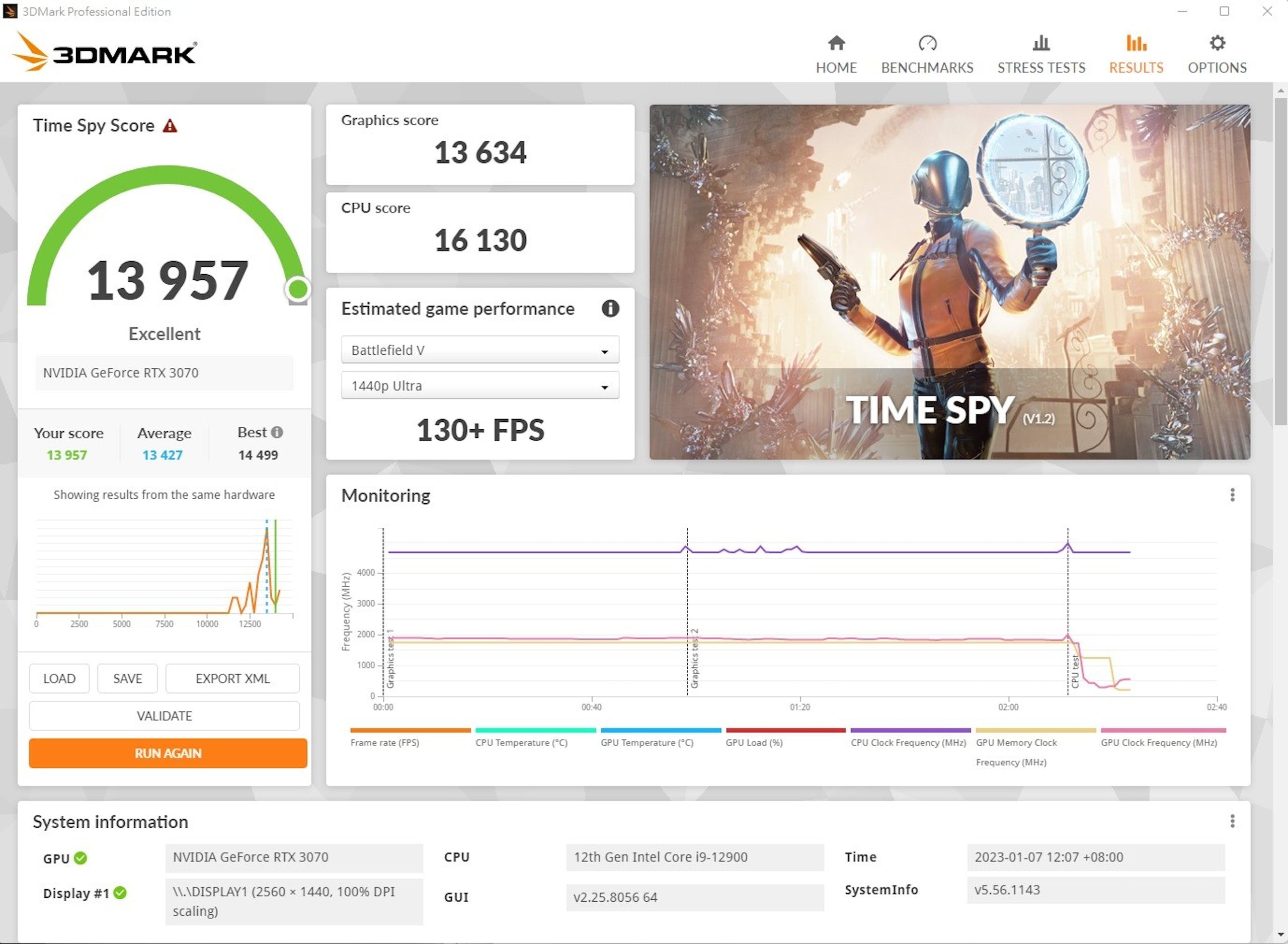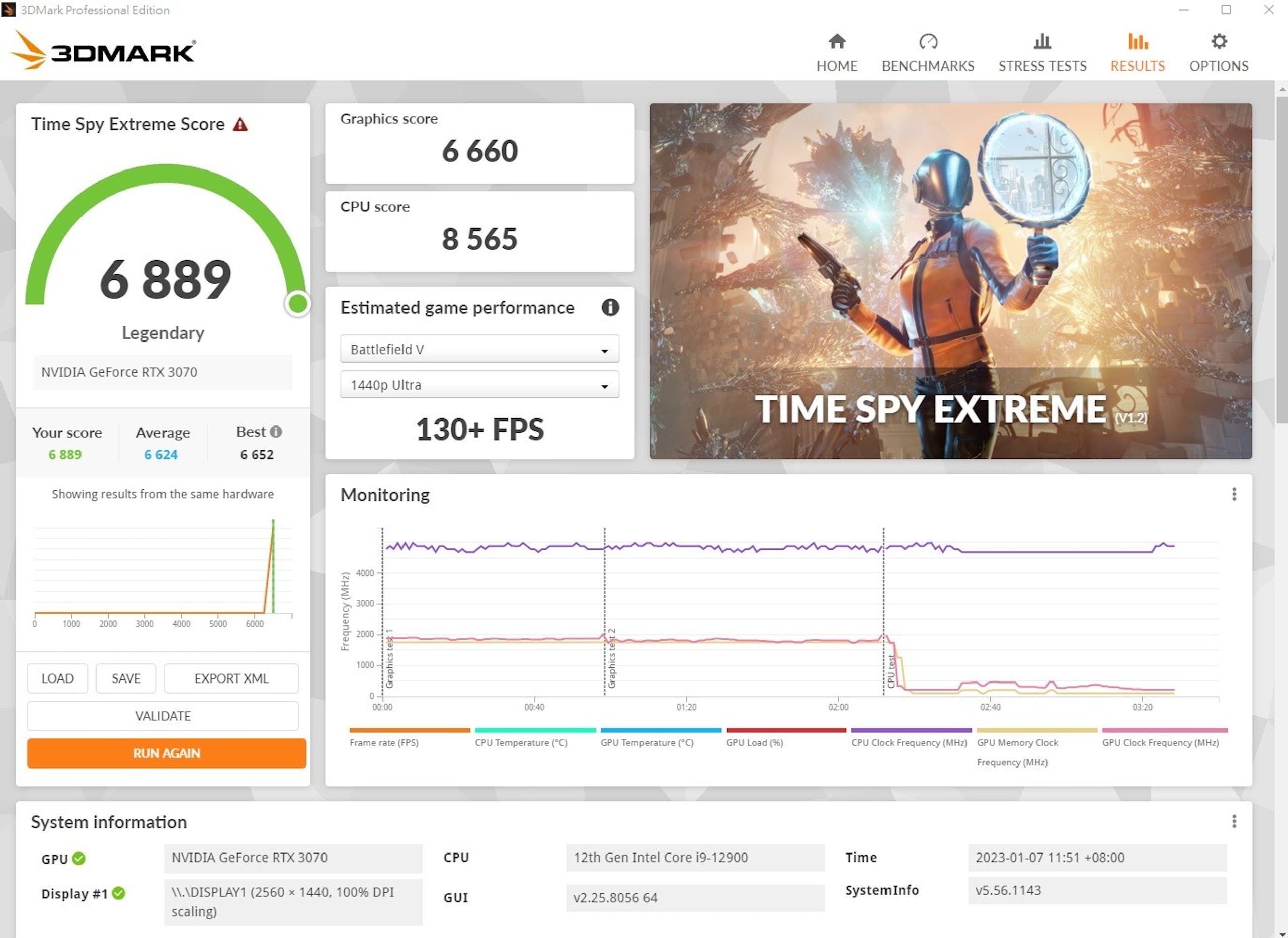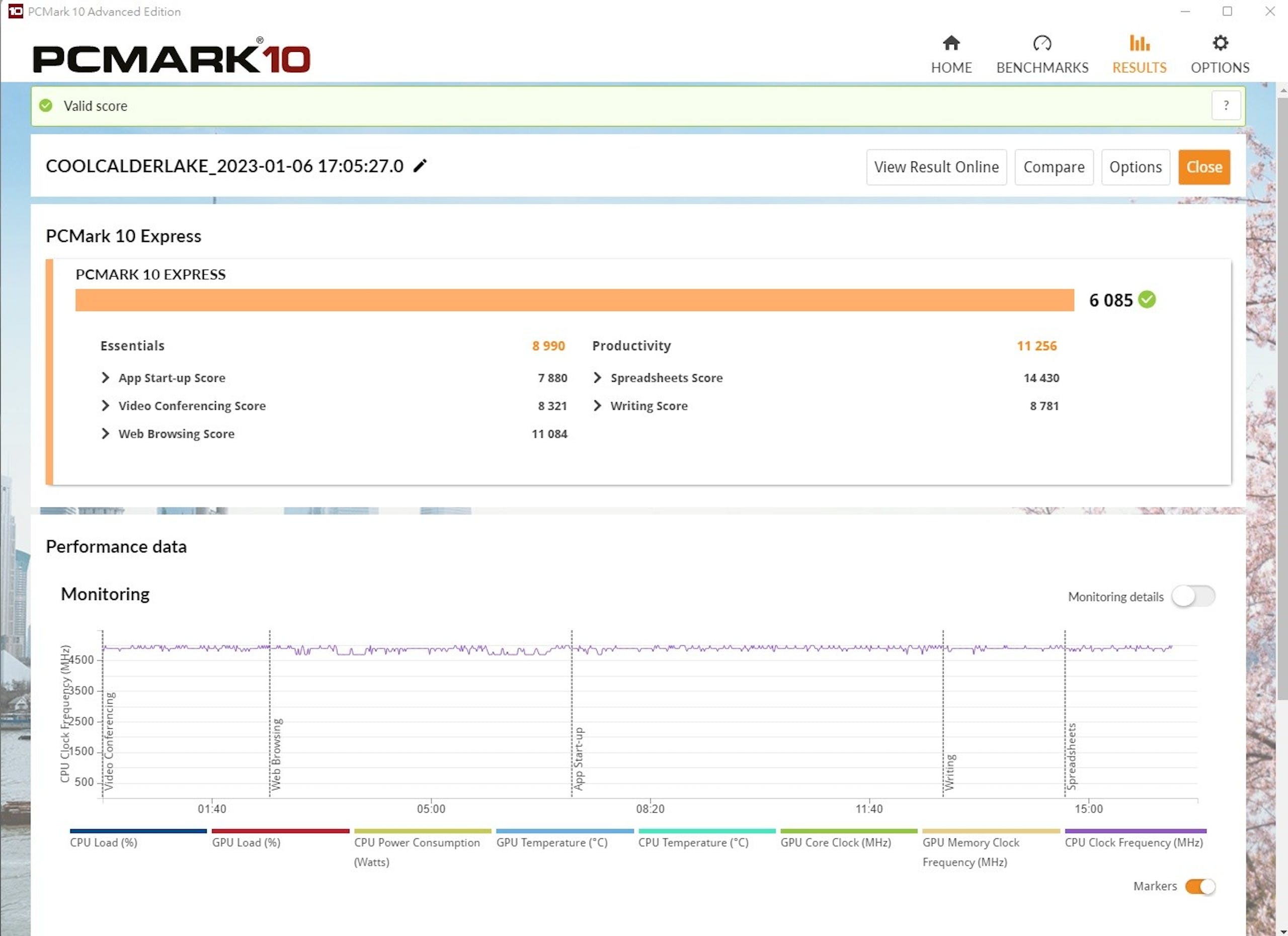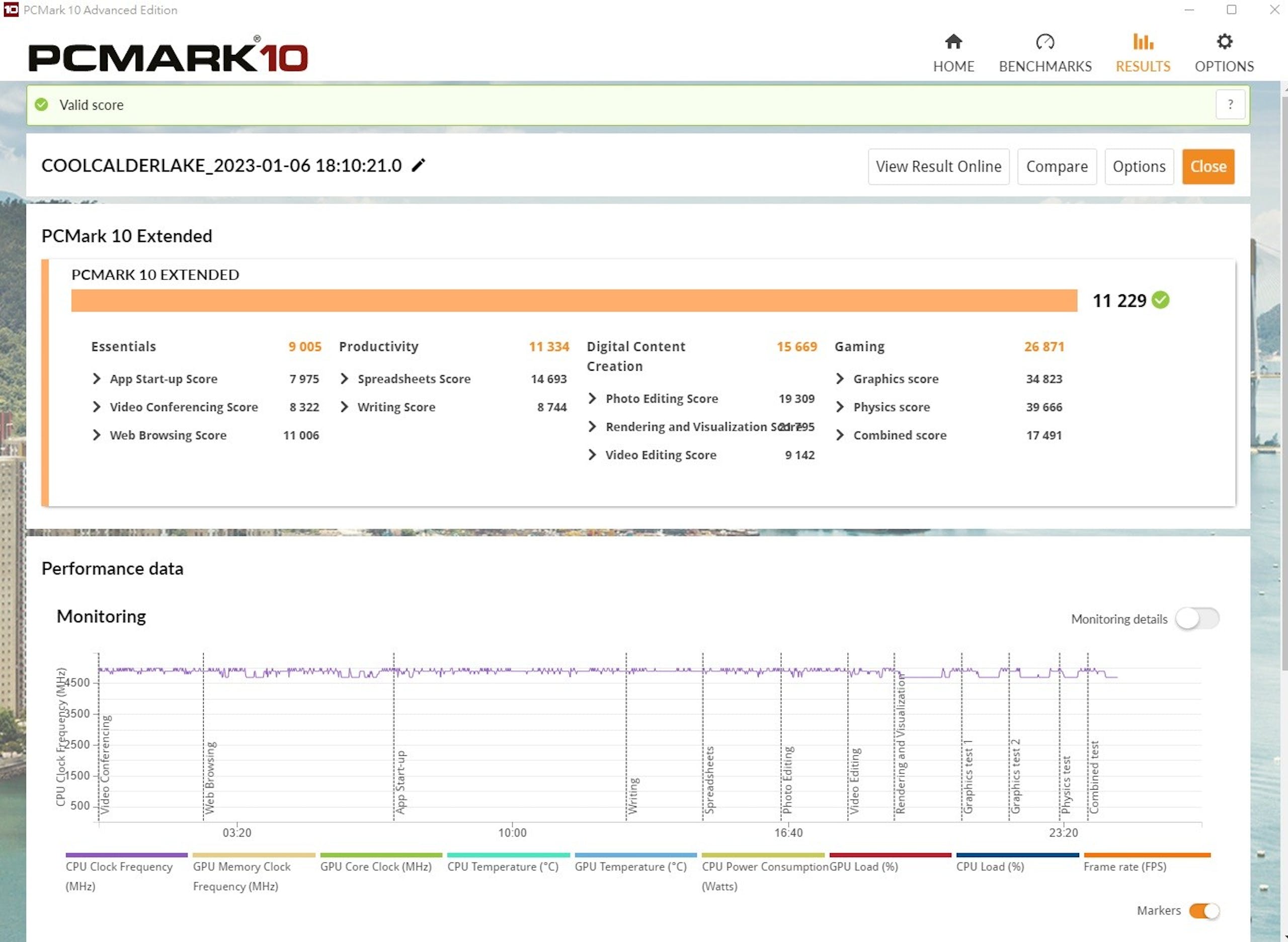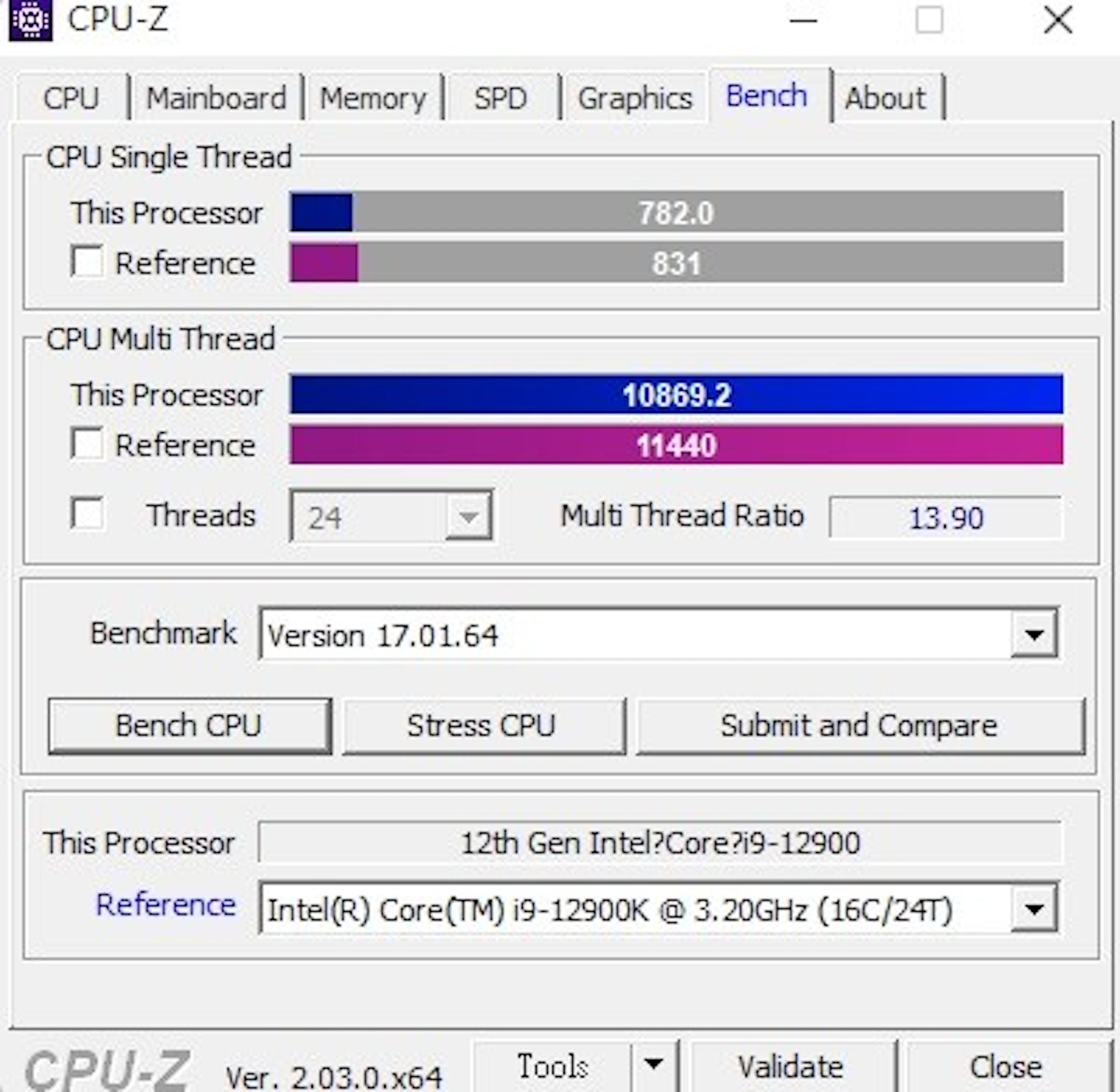 ▲Basic Performance Test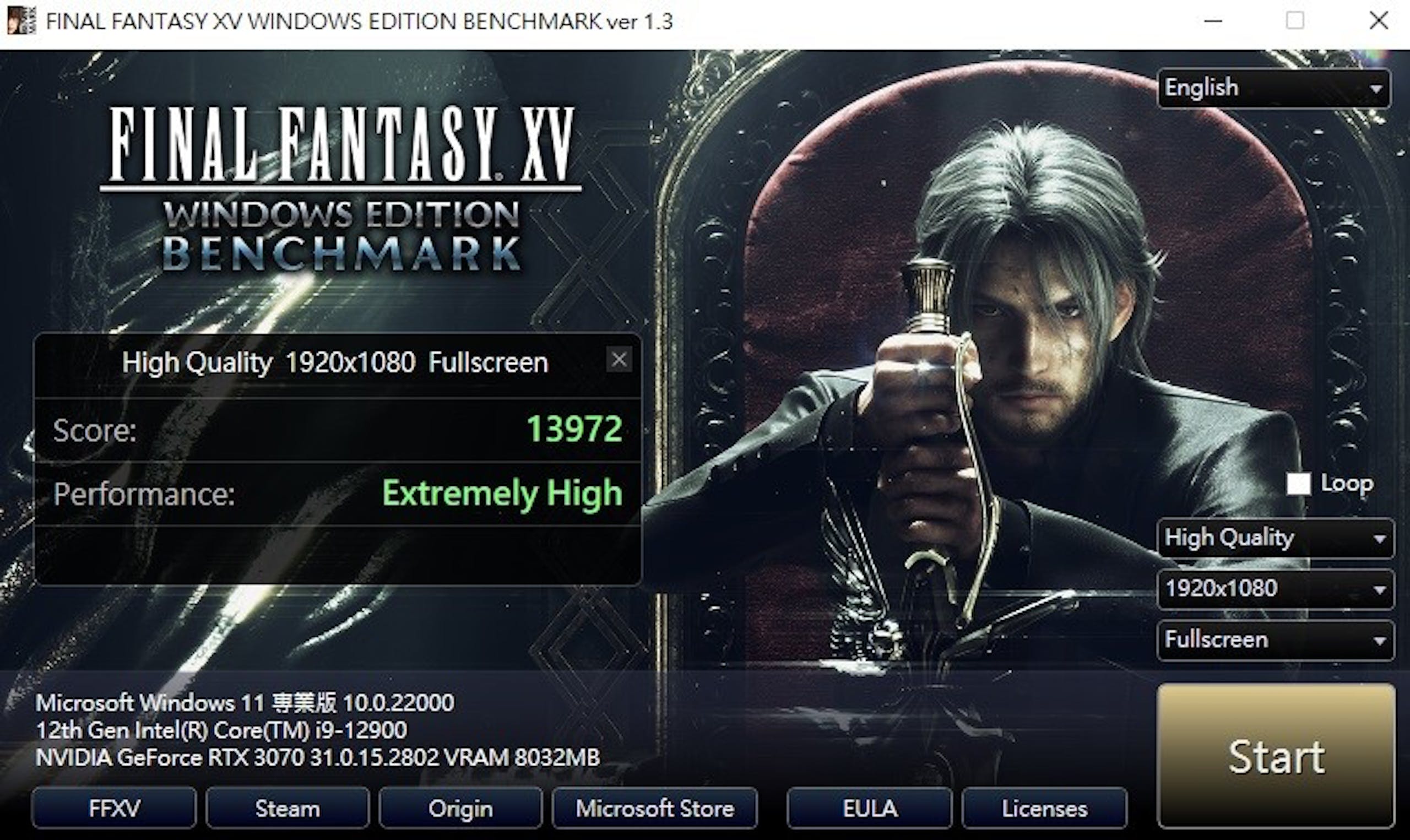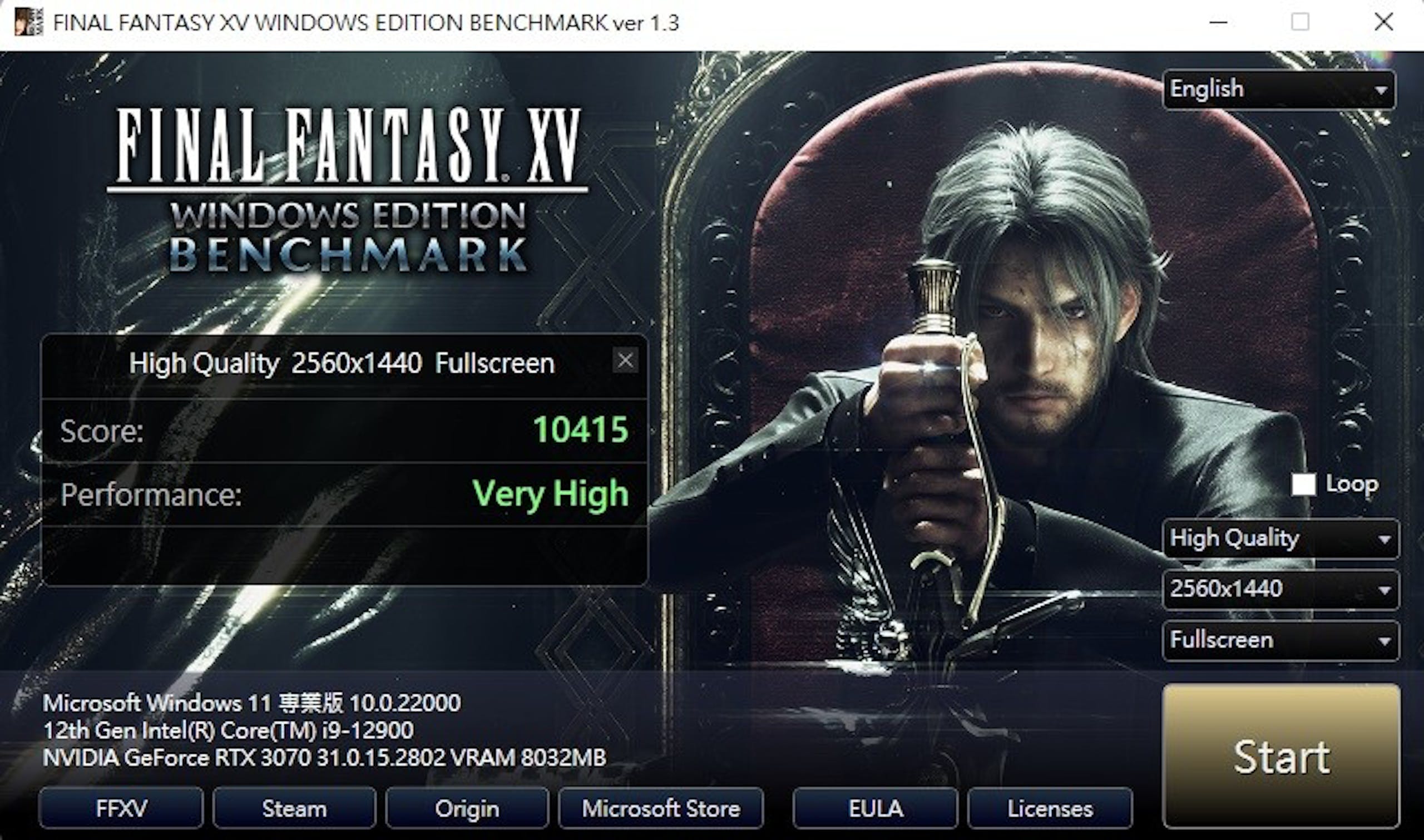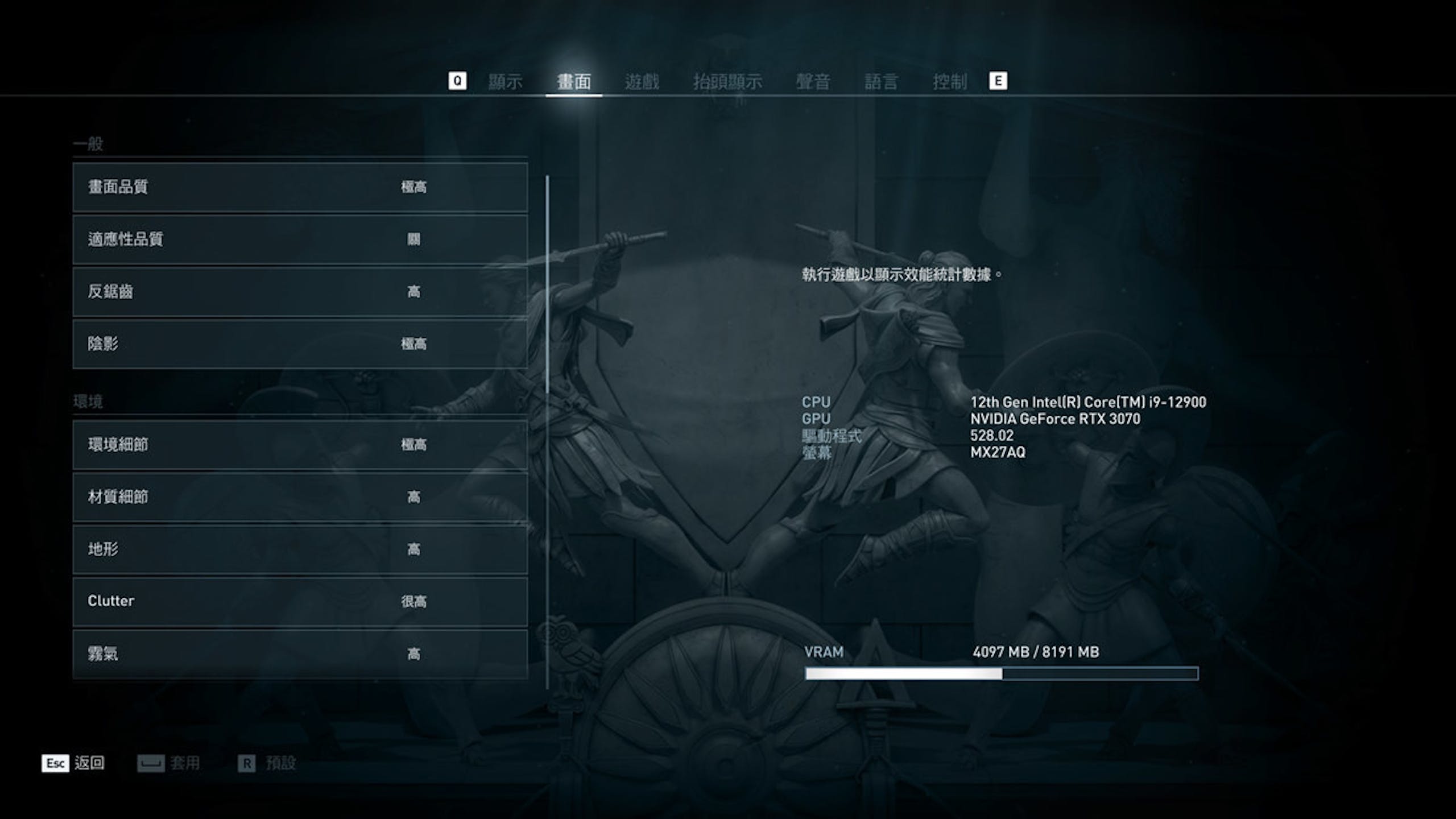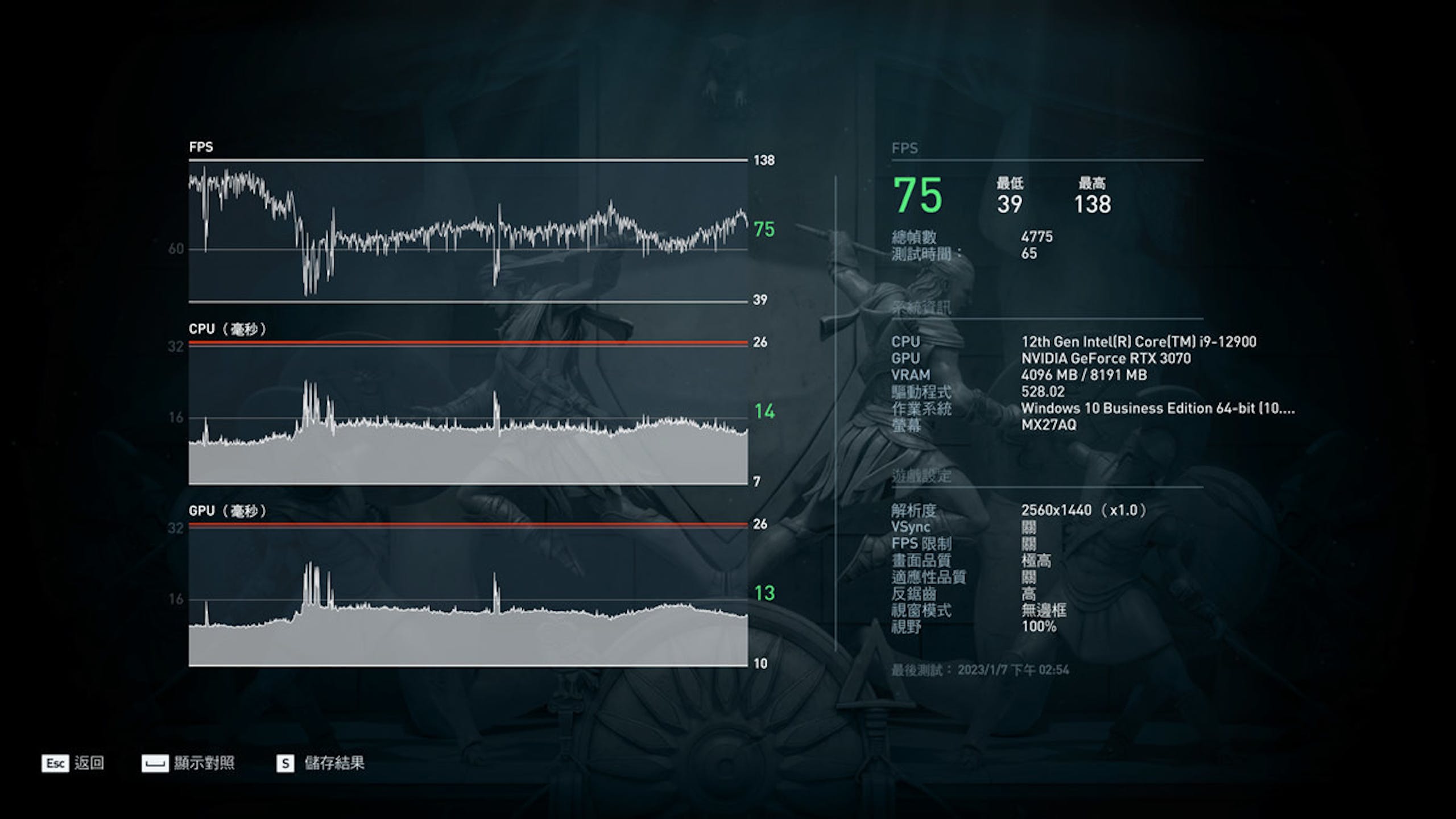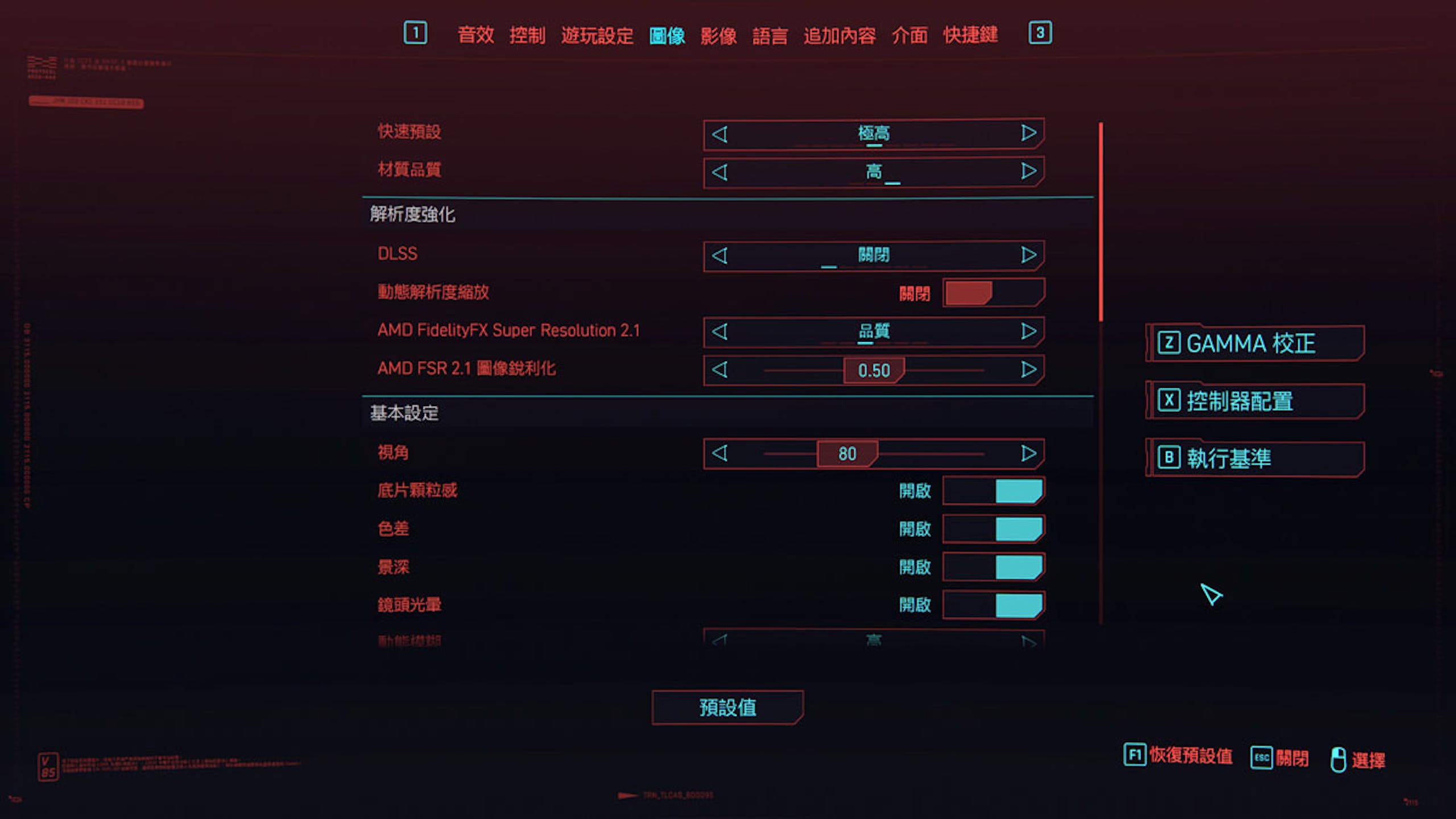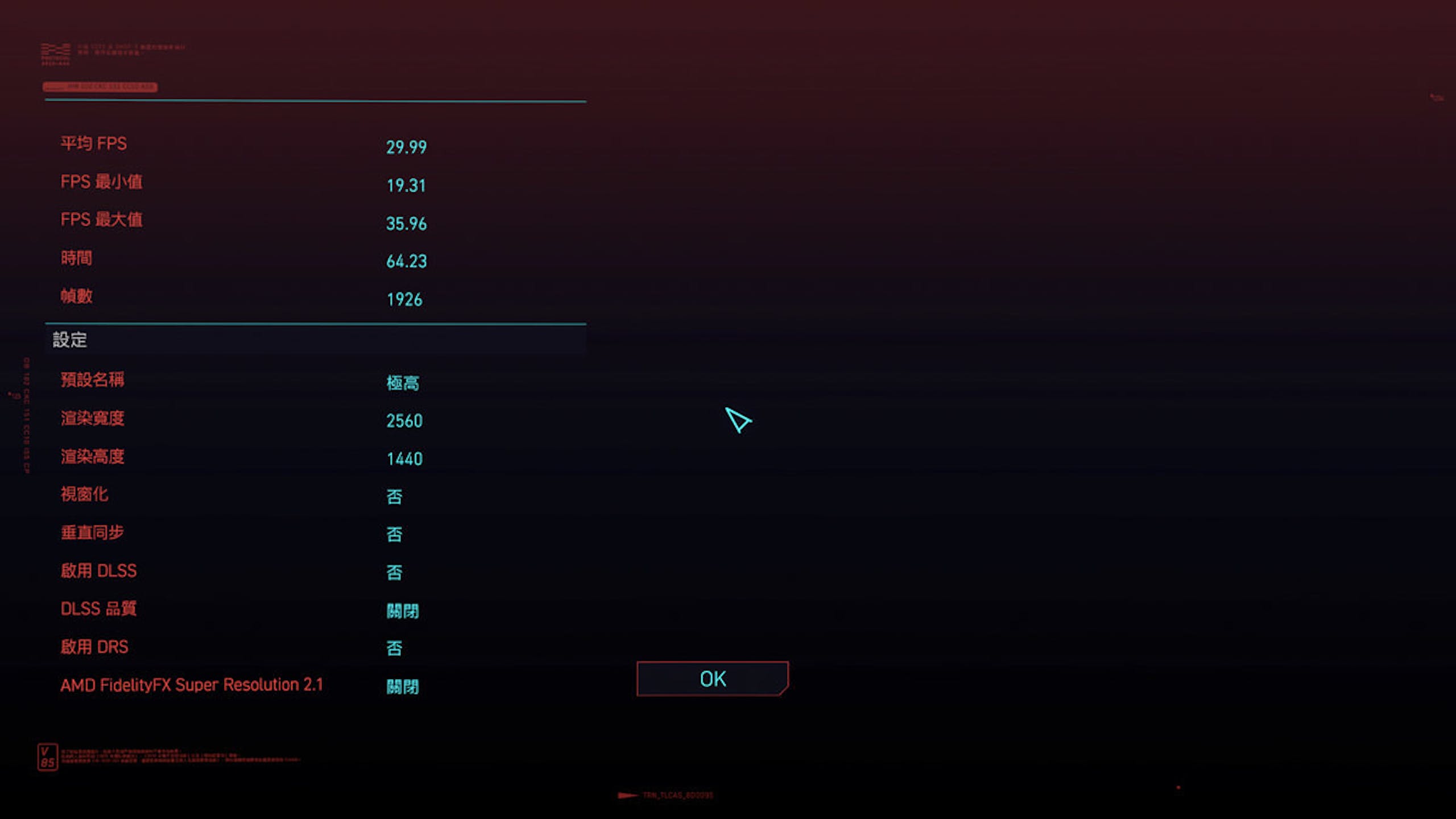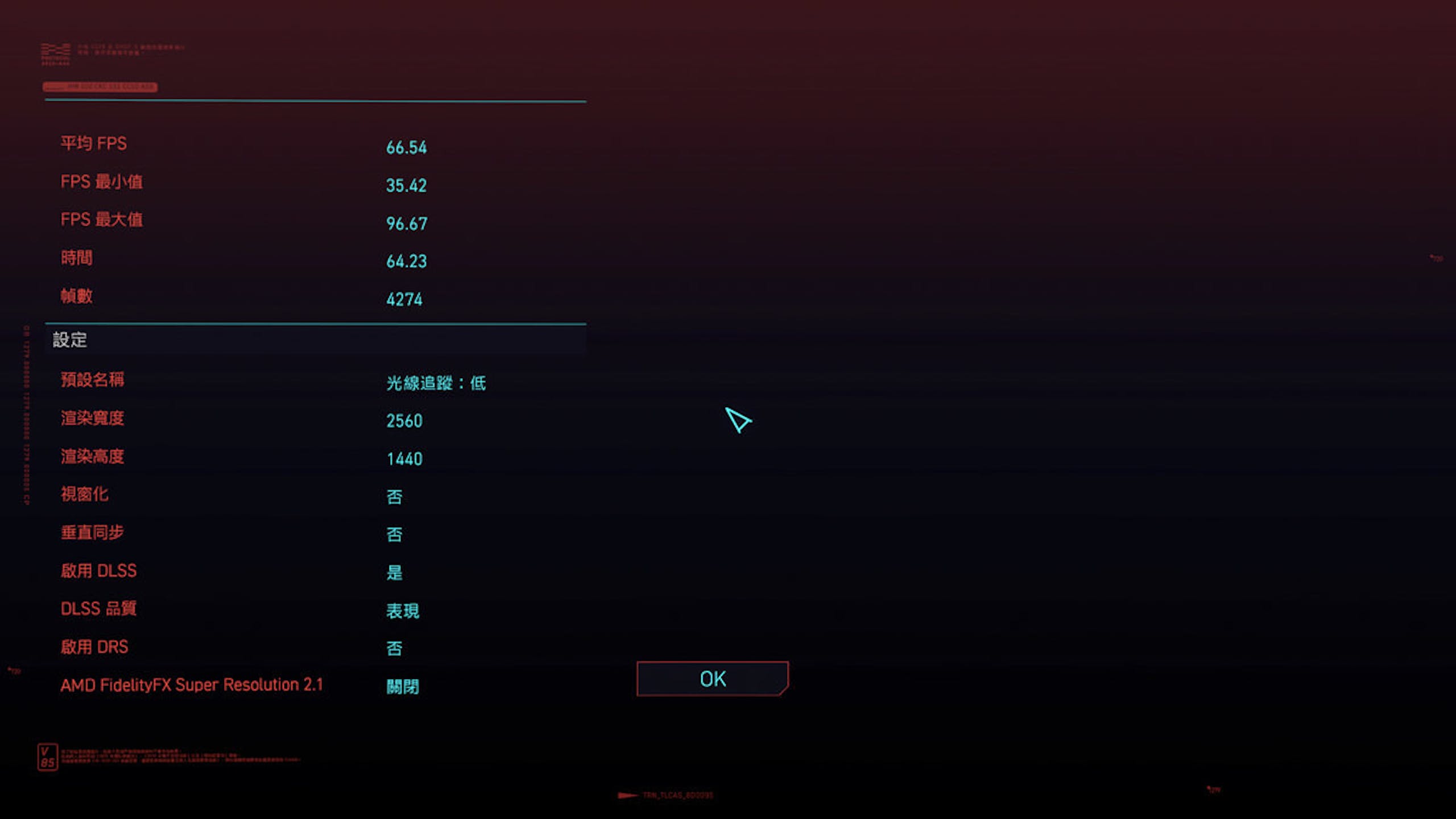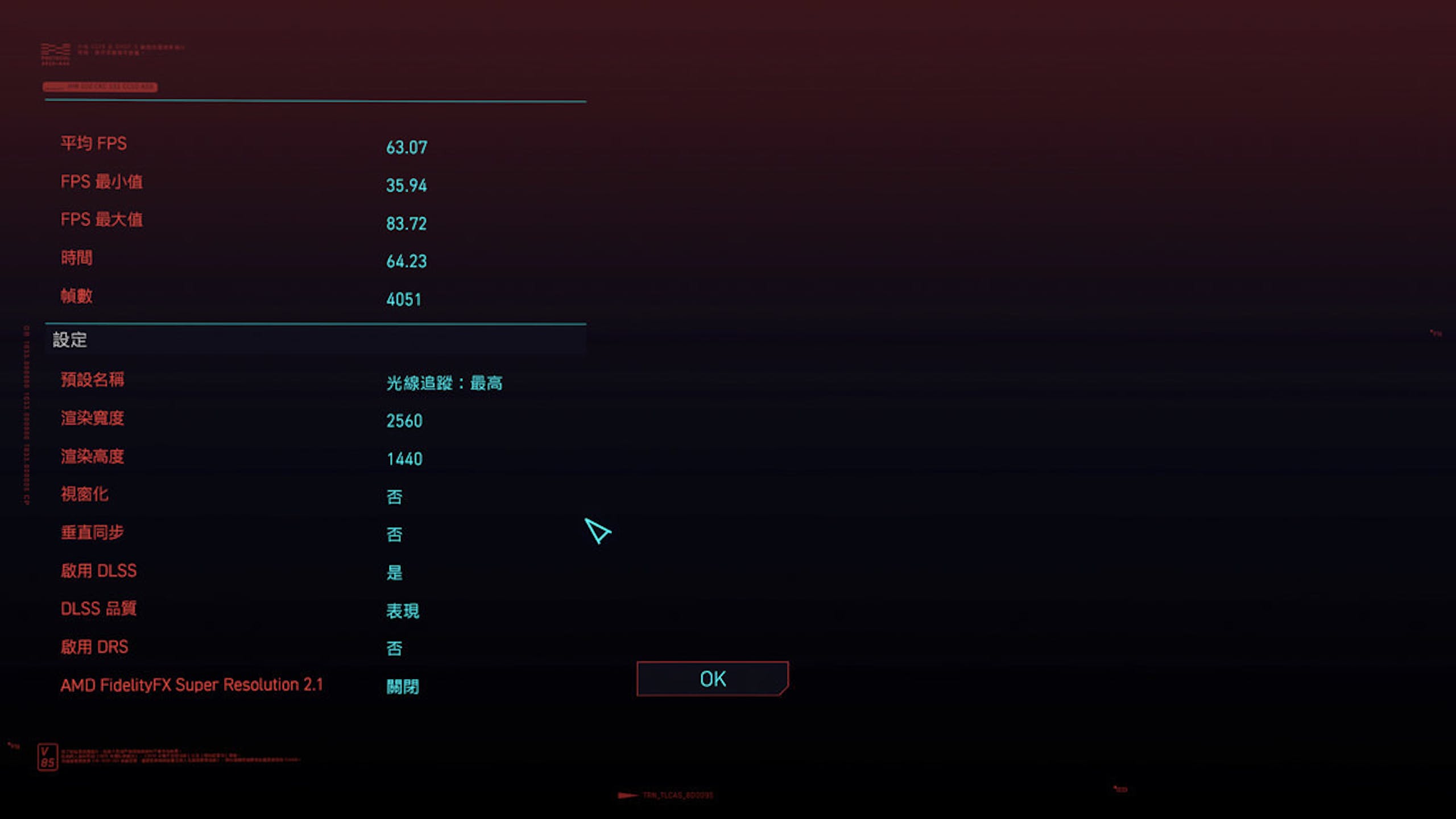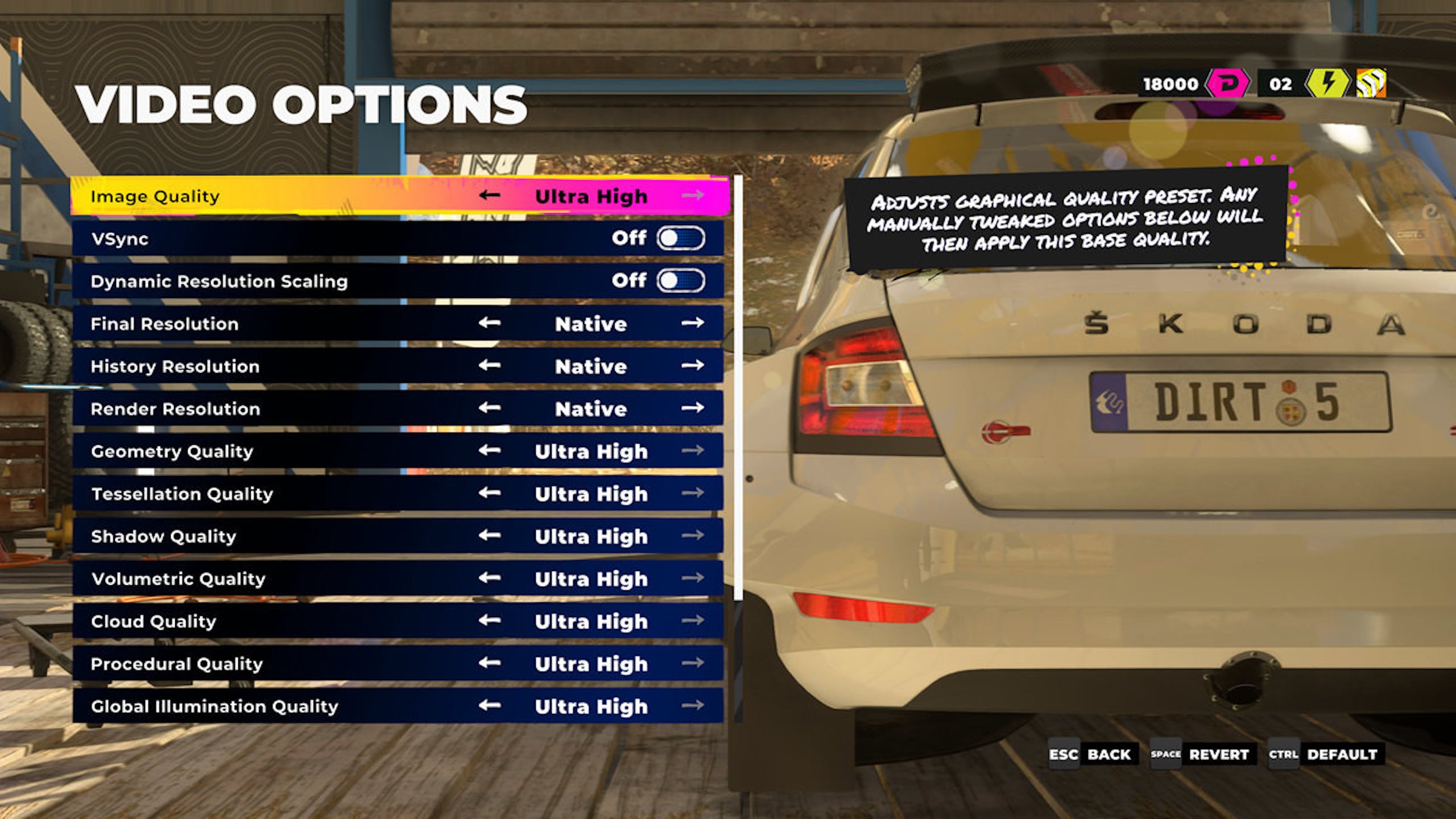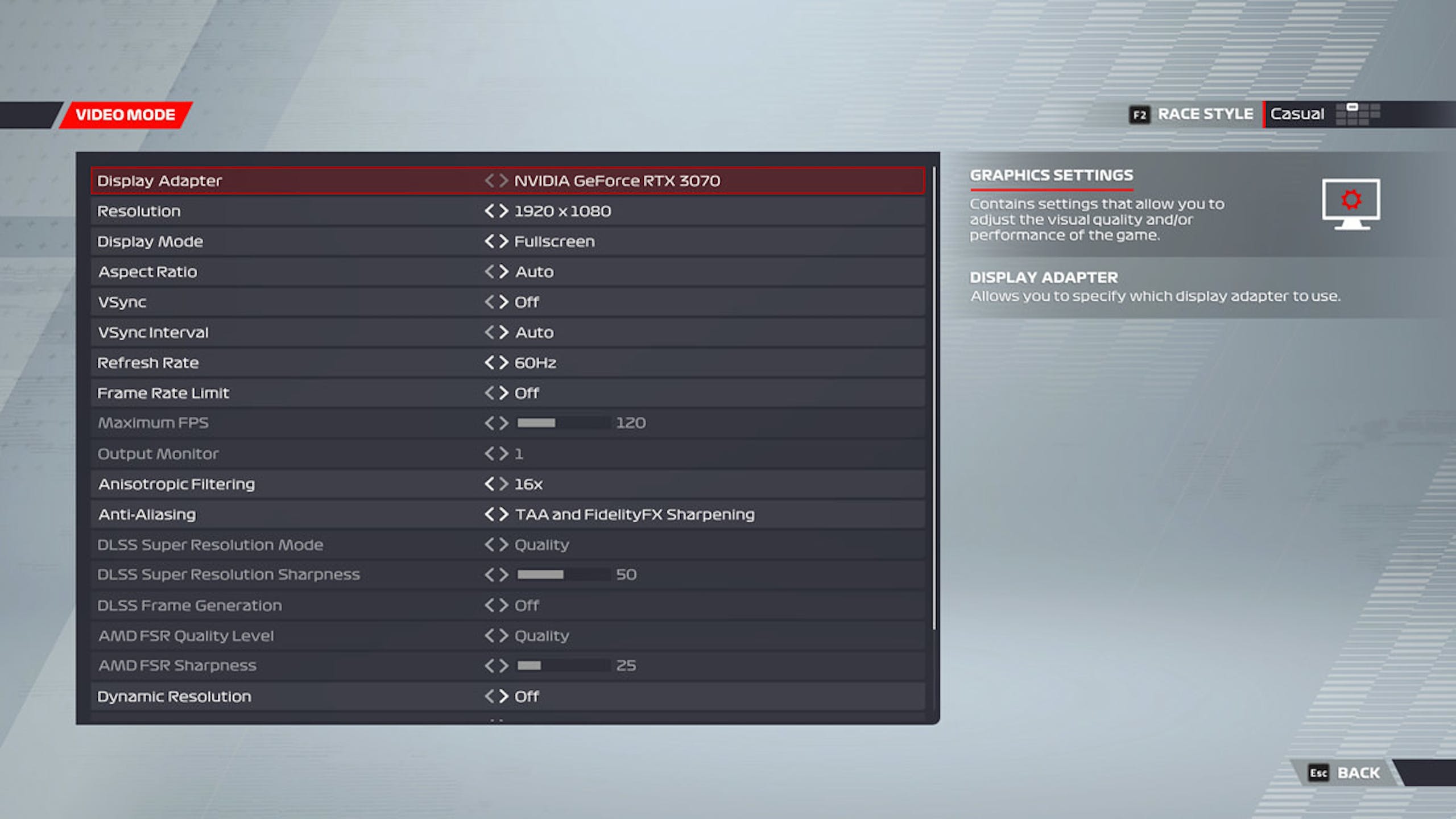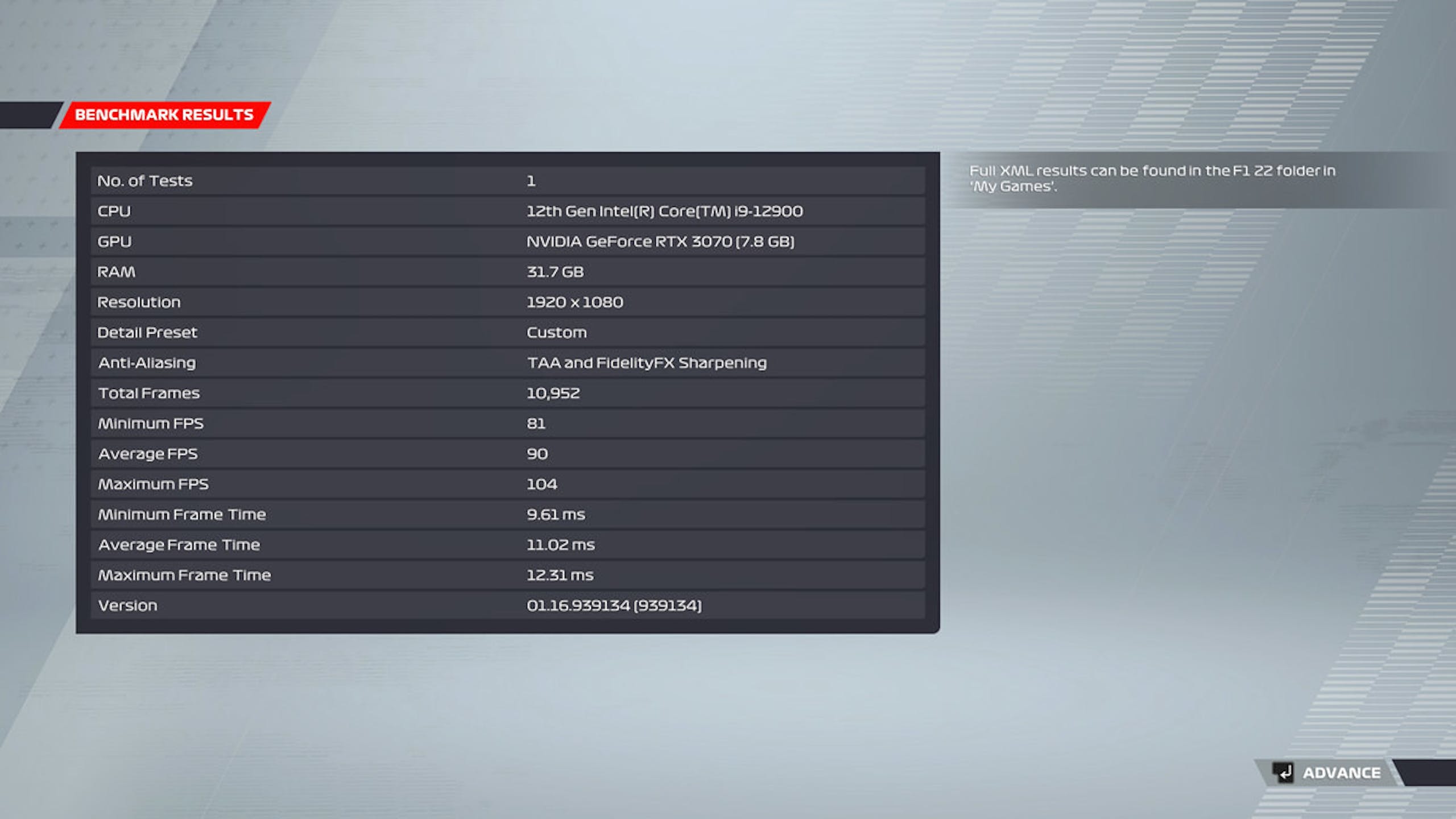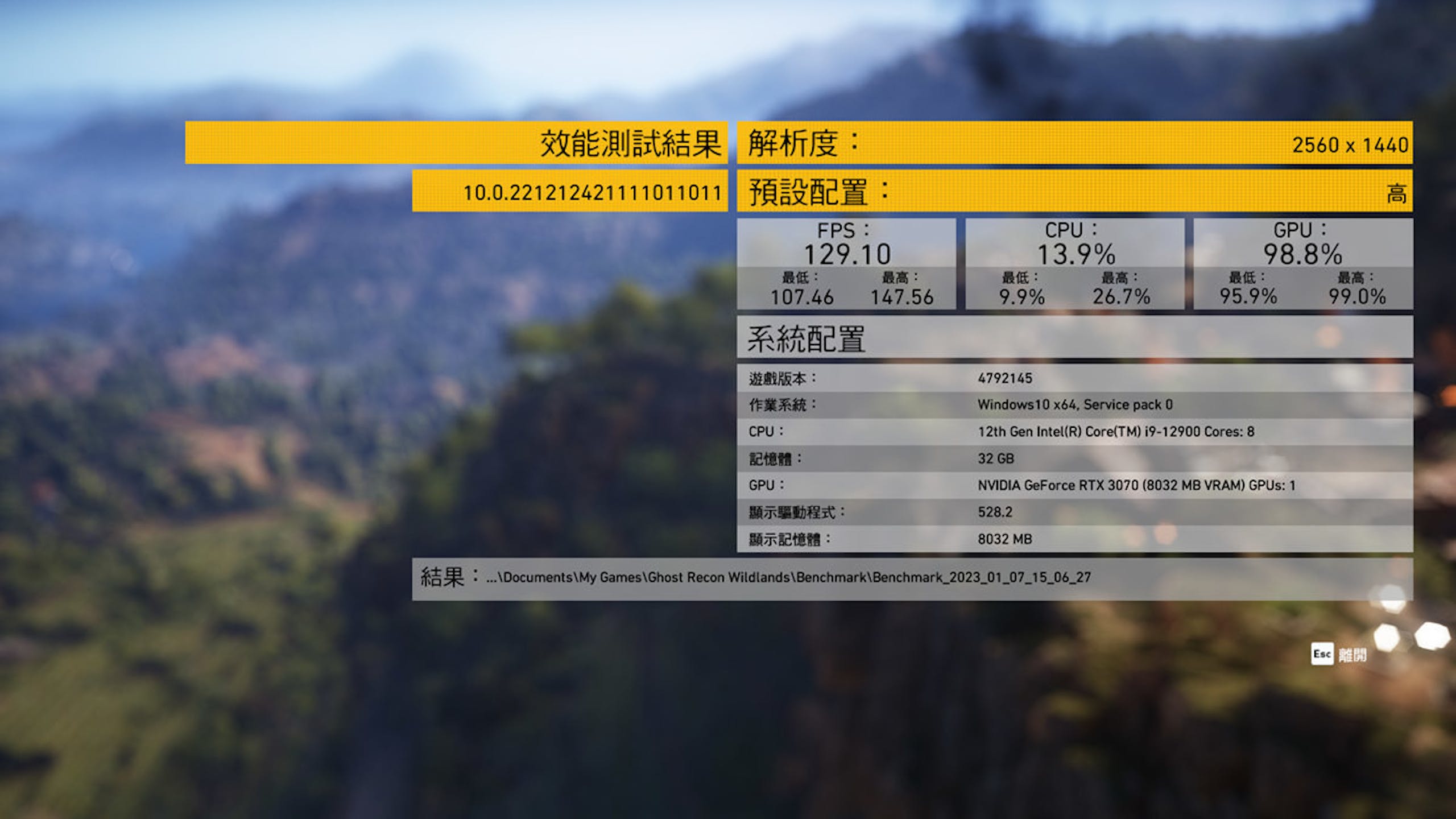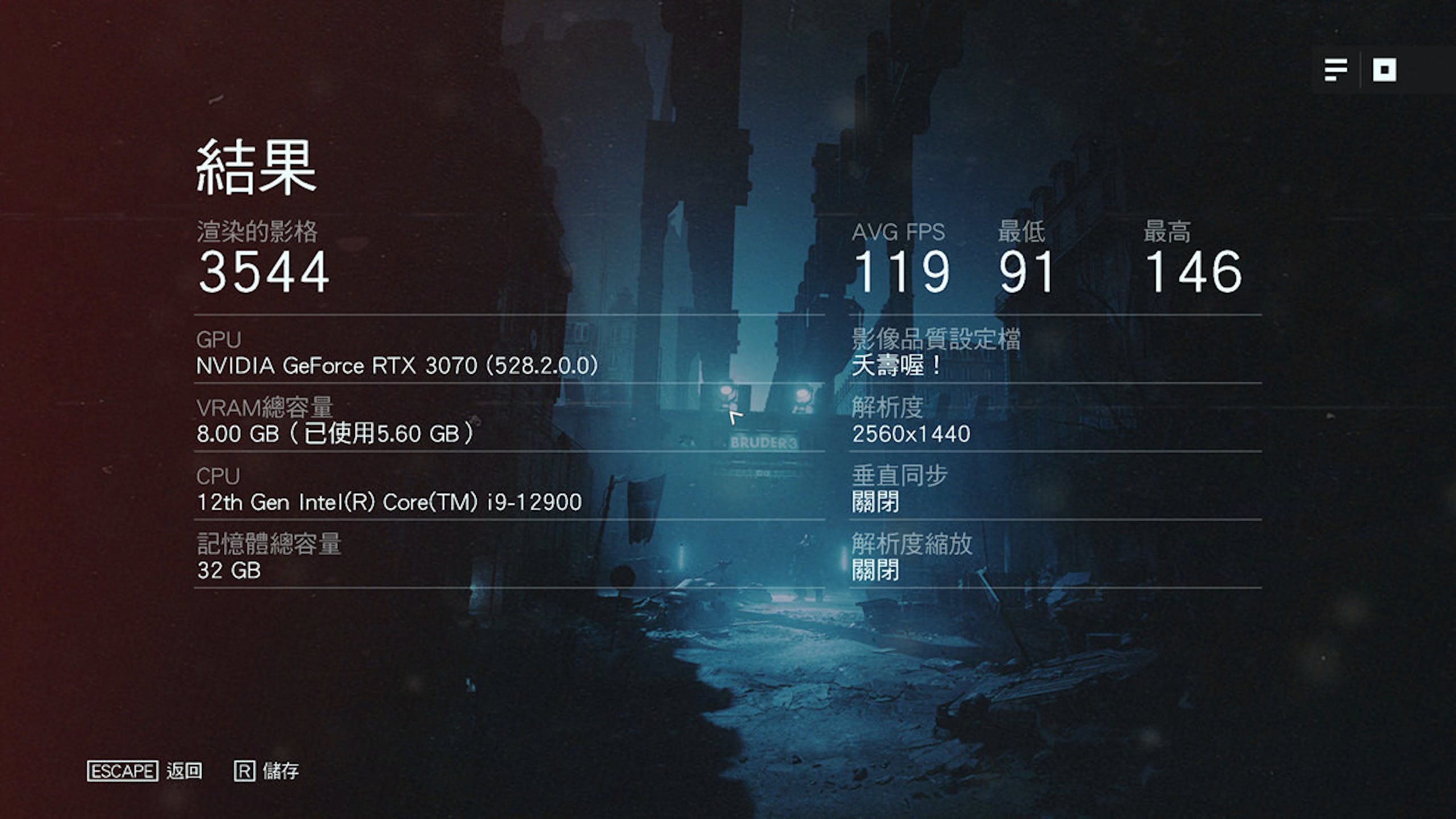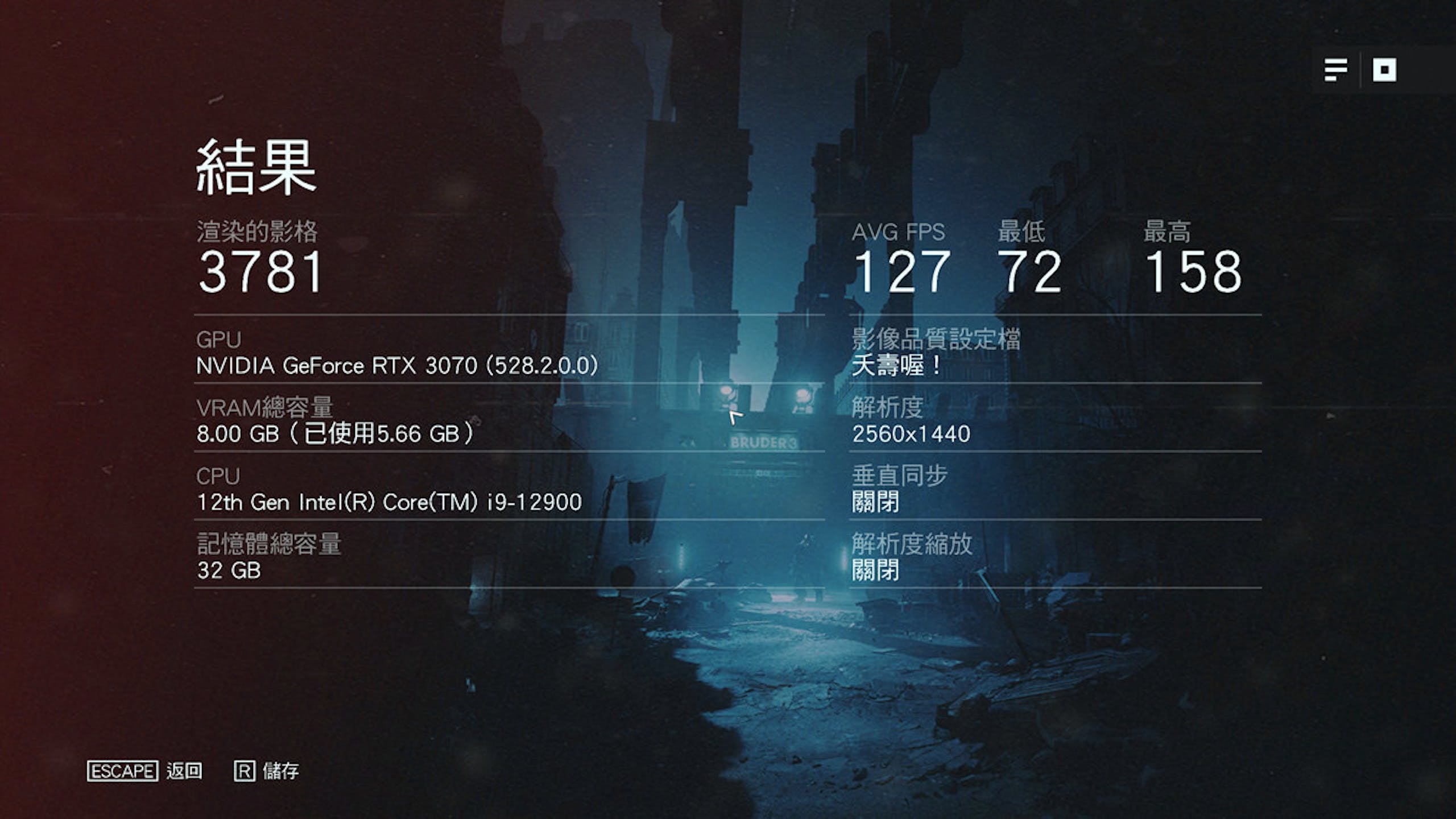 ▲Game Performance Test
The combination of the author hopes to simulate the configuration of a NT$40,000 to NT$50,000 class system. However, if the actual combination is to be more appropriate, the processor should be replaced with an Intel Core i7 13700, and the SSD should be replaced with a 1TB PCIe Gen 4 Or top-level PCIe Gen 3, the radiator should be an air-cooled radiator that can support 200W TDP; with such specifications, the execution of mainstream and popular games at 2K resolution can almost smoothly reach more than 60fps.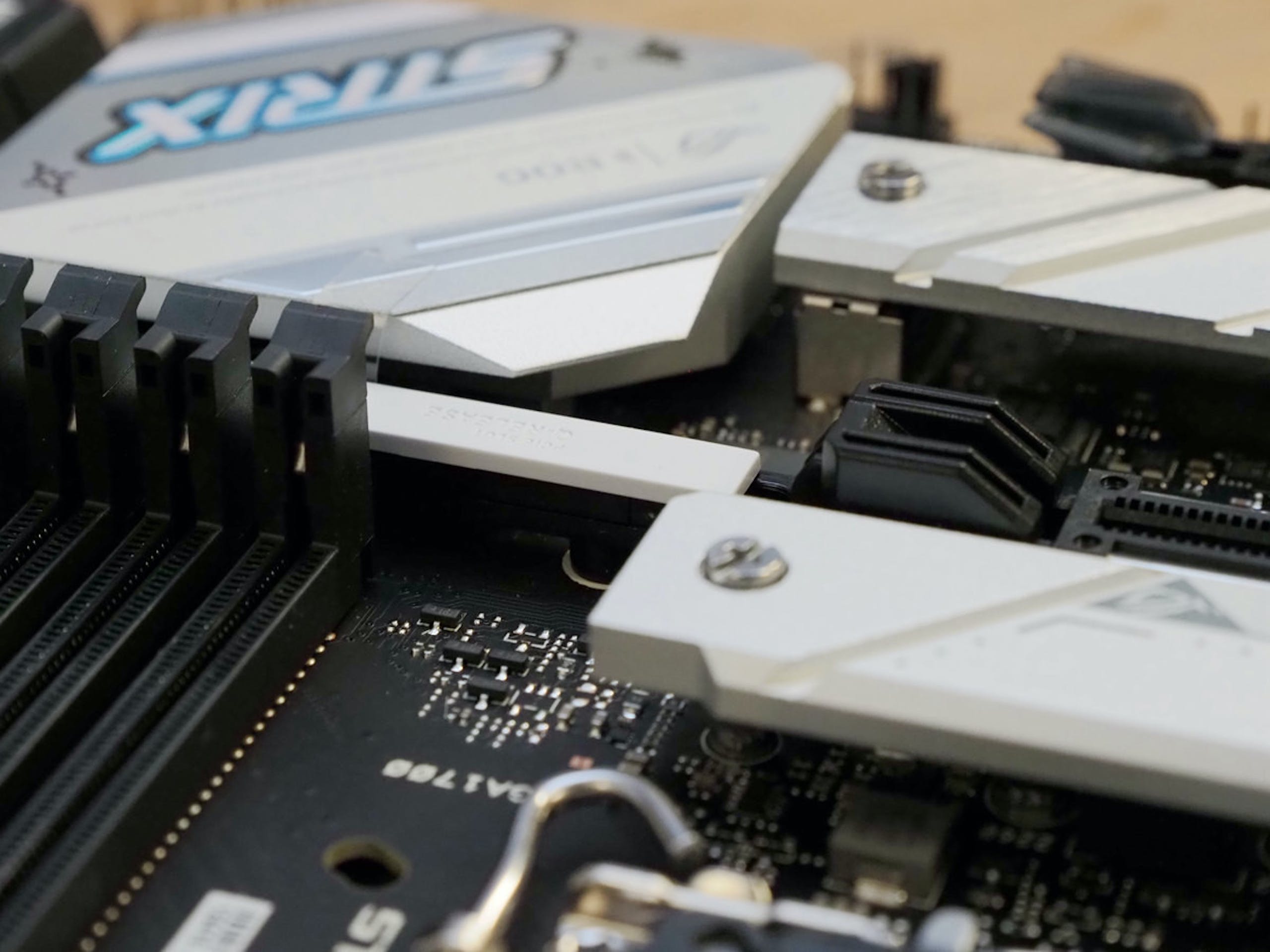 ▲ Q-RELEASE will feel the convenience when the display card needs to be removed
Asus's current B760 series products, M-ATX that also supports DDR4 and Wi-Fi, and a TUF GAMING B760-M-PLUS WIFI D4 with very similar specifications, but after careful comparison, although both have the same 12+1 phase Power level, but except for the heat sink design, ROG STRIX B760-G GAMING WIFI D4 lacks a PCIe 4.0 in comparison, and there is no CPU-free USB BIOS update function. The sound effect scheme is also slightly lowered. At the same time, only ROG STRIX B760-G GAMING WIFI D4 is equipped with Wi-Fi 6E, and the price of both is 600 yuan.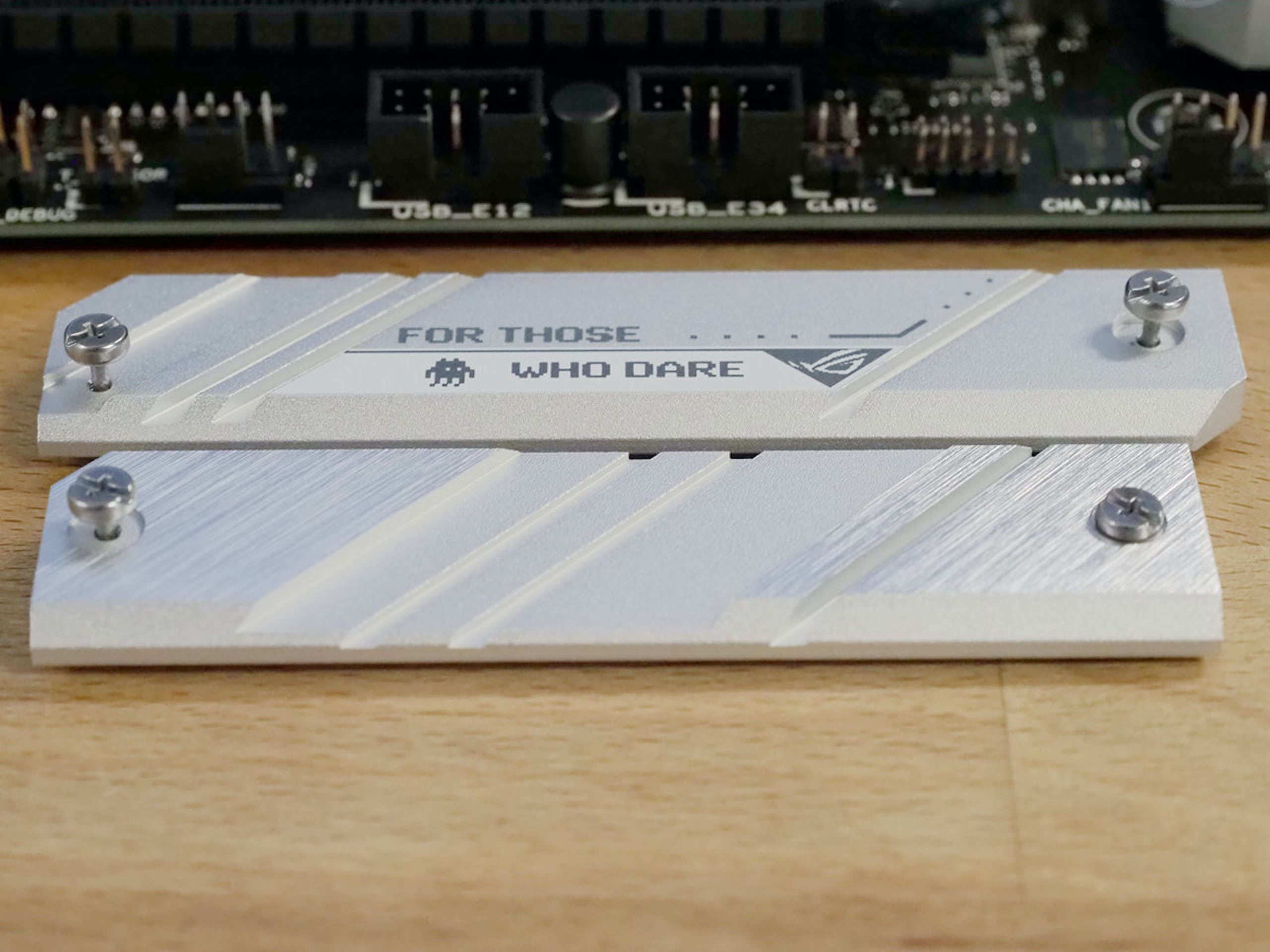 ▲Two M.2 SSD slots are more than enough for mainstream players
Although the price of ROG STRIX B760-G GAMING WIFI D4 is enough to buy an entry-level Z790 that supports DDR4 memory, after all, you get what you pay for in terms of materials and design. As a mid-to-high-end ROG Strix series Motherboards, compared with TUF and Prime with lower positioning, still have more complete I/O configuration, power supply and thoughtful easy-to-install design, such as Q-LATCH and Q-RELEASE, which can be used for the installation process and future upgrades and expansions. Save a lot of trouble.
Secondly, although the specification of the B760 chip is not as good as that of the Z790, don't forget that only a certain level of Z790 motherboards will provide complete I/O channels. Considering the general consumer PC assembly type, unless there are more storage devices Otherwise, the functions provided by the mid-to-high-end B760 motherboards are quite sufficient; of course, if you want to match the K series processors that can be overclocked, you still need to match the Z790 motherboard, but the power supply of the entry-level Z790 may not be suitable for advanced motherboards. overclocking.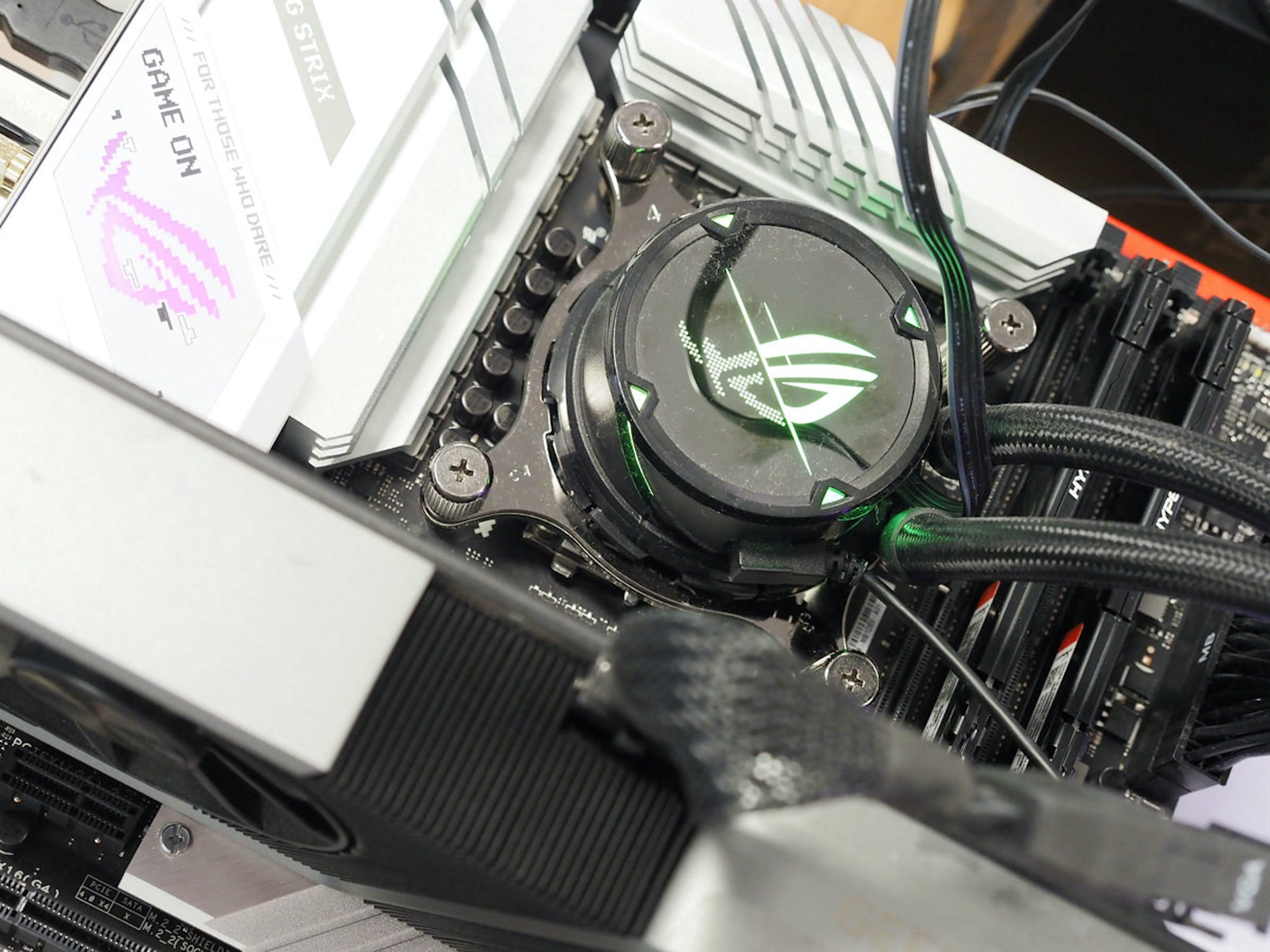 ▲If you want to match i7 and i9 processors, complete power supply and rich I/O are also the key points to consider
ROG STRIX B760-G GAMING WIFI D4 is a full-featured and well-designed M- ATX motherboard, in addition to the conspicuous silver heat sink, the I/O cover also has RGB light effect, which is the icing on the cake when paired with a transparent side cover case or a dense mesh case.