Recently, in the Windows 11 operating system, many users have discovered a strange thing, that is, the protection options in Microsoft Defender are all green ticks and are in the normal open state, but the small icon in the system tray is A yellow exclamation mark is displayed. After research, the bug may be caused by the "Application and Browser Control" setting, which is hidden by the system for unknown reasons, and the yellow exclamation mark will disappear from the shield icon only after it is manually accessed and re-opened.
Step 1. If Windows Security is the option in Microsoft Defender, all the green ticks are in the normal state, but the system tray icon in the lower right corner shows a yellow exclamation mark, you can follow this tutorial to debug.
Step 2. First, click the search icon on the taskbar, and then enter "App and Browser Control" or "App and Browser Control".

Step 3. After finding "Application and Browser Control", click "Open" on the right.

Step 4. On the redirected and opened screen, click "Reputation Rating Protection Settings".

Step 5. Turn on the "Check Apps and Files" option. In addition, it is recommended to check all other options at the bottom of this screen.

Step 6. If the "Check applications and files" option is successfully enabled, theoretically the Microsoft Defender in the system tray will display a green tick instead of a yellow exclamation mark.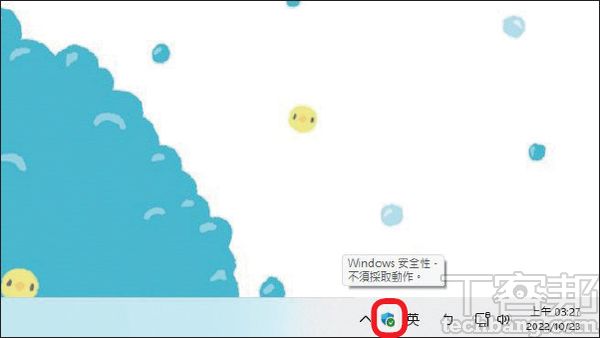 This article was simultaneously published in PC home magazine

Welcome to the PC home magazine fan group!